We are exactly 1 week away from the
#Election2020

and South Asian Americans around the country are organizing to
#GetOutTheVote
, with nearly 2.5 million eligible South Asian voters!
Today, we're highlighting tools to help make your voting plan, many of which are from the NCSO.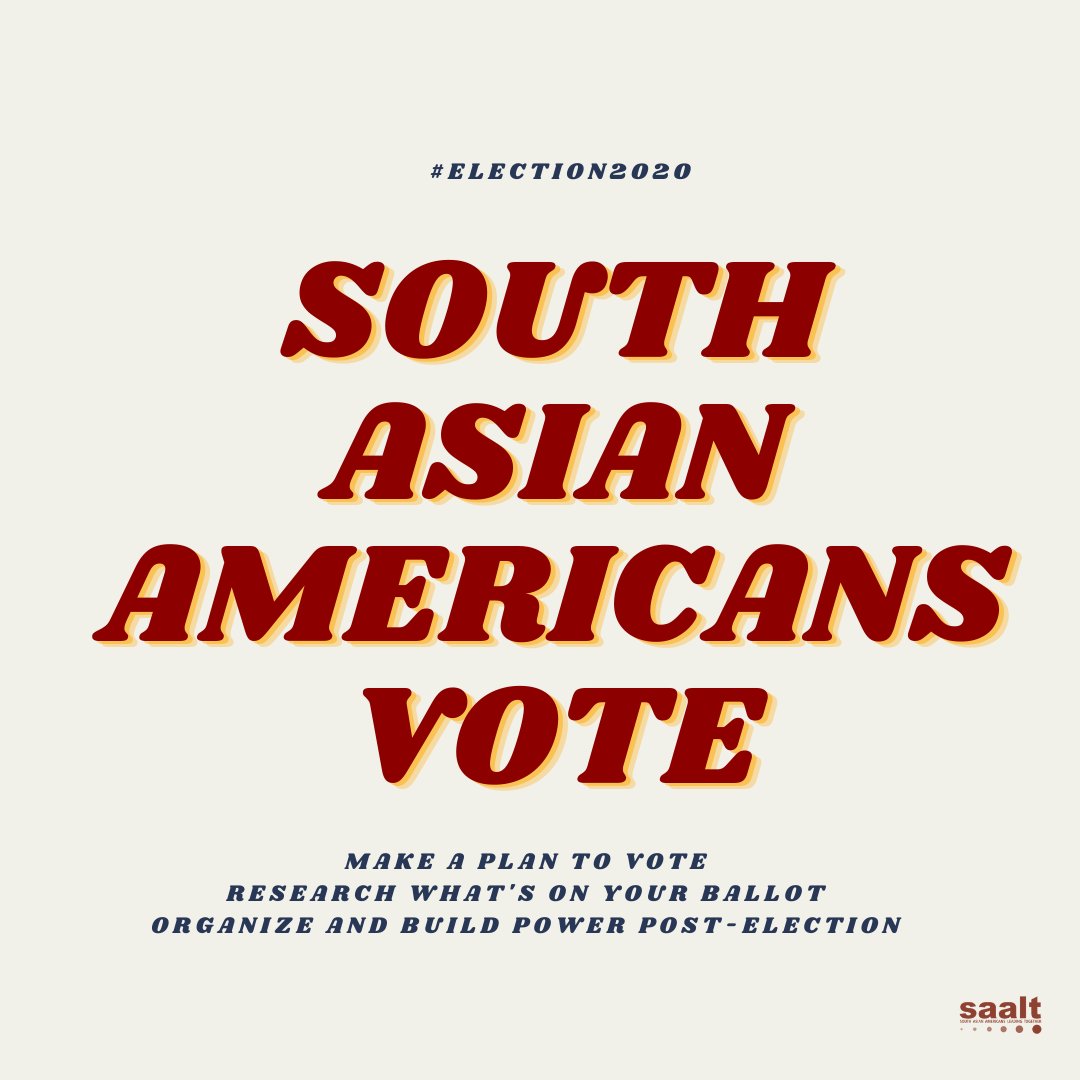 Do you have questions or need help voting? Call 1-888-APIAVote (1-888-274-8683). Bilingual assistance is available in English, Urdu, Hindi, Bengali, Mandarin, Cantonese, Korean, Vietnamese, Tagalog.
@APIAVote
https://www.apiavote.org/voter-hotline
It's important to know where candidates running for office in your area stand on the issues, and be informed about ballot measures on your ballot.
See what and who is on your ballot here:
https://www.vote411.org/ballot
For more information, check out
http://southasiansvote.com
, where you can make a plan to vote, register to vote (or check your registration status), request an absentee ballot, find your local polling location, and track your ballot.
One of our community members, Jamal Khan, recently shared a video that he made that encourages South Asian Americans to vote.