#Bihar
alone has done >1 crore
#COVID19
tests so far (10% of India's total tests) & kept its test +ve rate <5% for over 2 months. Its 2% now.
Decline in cases seems to be sustaining.
It's remarkable indeed for a resource poor state!
But, is this for real? One can only wonder!
1/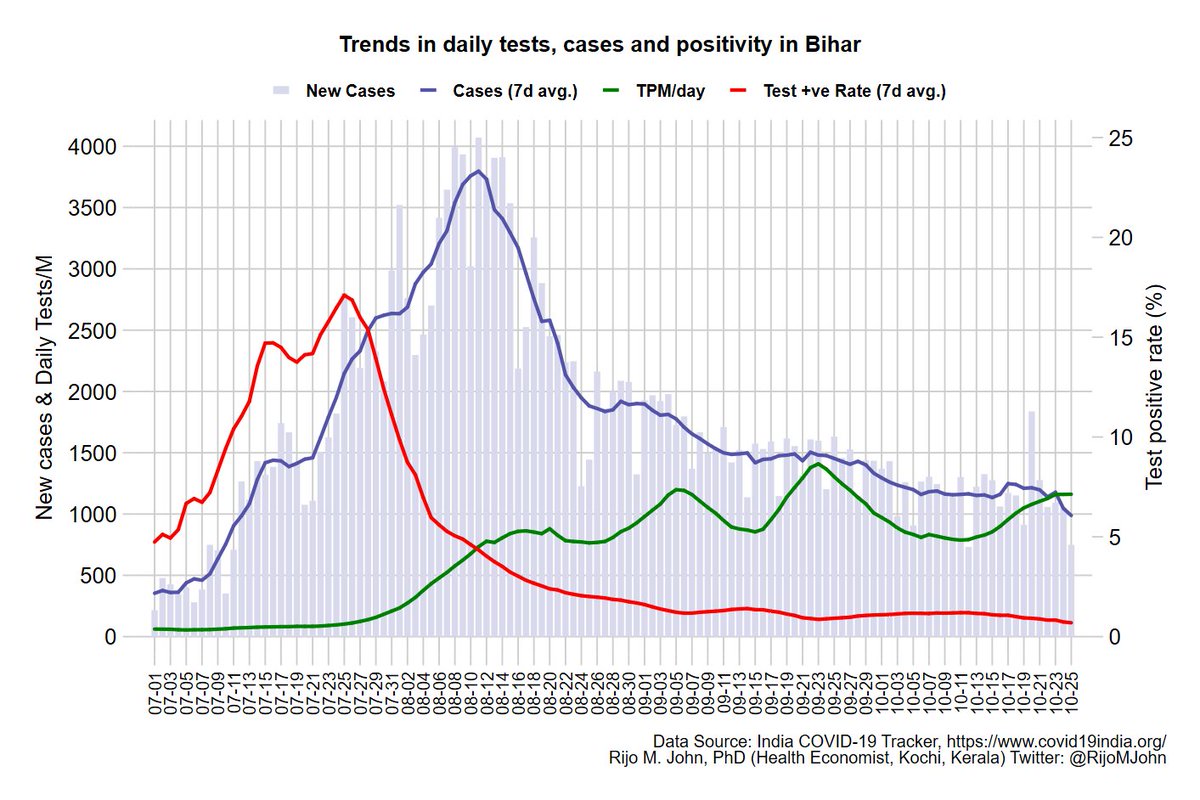 State avg. TPR (cum) is at 2%. Varies from 10% in Patna to 1% in many dists.
Dists with TPR<3% have done 92% of total tests so far
Patna, Samastipur & East Champaran with TPR>5% did only 7% of all tests
Aggregated dist. wise test data shows 8.2L tests while state data show 1cr
3/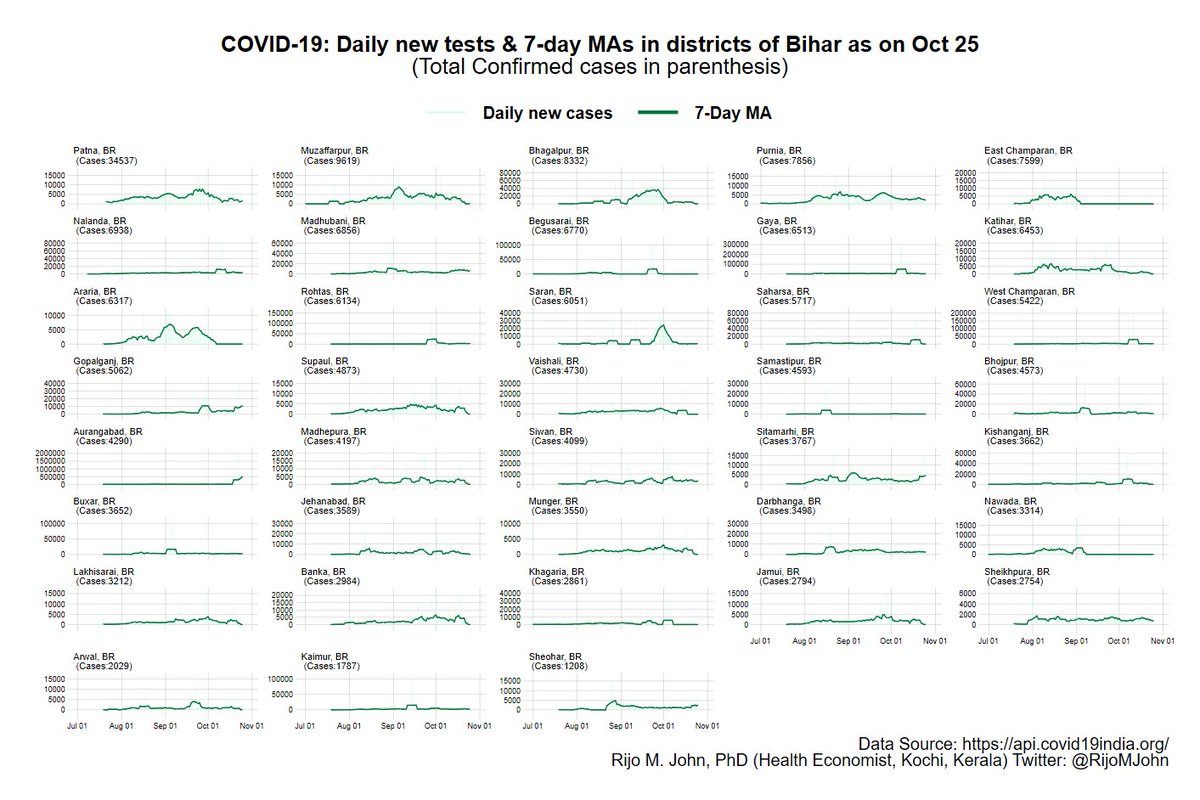 Patna contributes to 16% of total cases so far and yet contributes to only 4.4% tests in Bihar.
Whereas, Gaya which contributes only 3% cases has done more than 5% of tests with a TPR 1%.
4/
All google mobility indices for Bihar are where they were in early Feb (
https://bit.ly/31ZVcBN
)
Huge election rallies defying all physical distancing & mask wearing norms were witnessed across state recently.
Its expected results in terms of

case counts are yet to be seen
5/5