Supreme Court starts hearing the petition filed by State of Maharashtra against the order passed by the Bombay HC on June 30 to stay the investigation against Republic TV Chief Editor Arnab Goswami.
Follow the thread for live updates.
#ArnabGoswami
#RepublicTV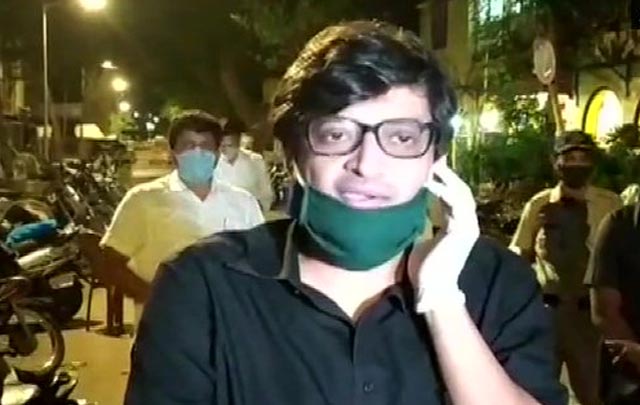 Senior Advocate Dr A M Singvhi
@DrAMSinghvi
starts submissions for the State of Maharashtra.
He takes the court through the transcripts of the programs where Goswami allegedly made communal statements.
@CMOMaharashtra
@MumbaiPolice
CJI Bobde remarks that "some people are targeted with higher intensity".
"That is the culutre these days. Some people need higher protection", CJI says.
#ArnabGoswami
#RepublicTV
Senior Advocate Harish Salve, appearing for
#ArnabGoswami
, submits that last week another FIR was registered by the
@MumbaiPolice
against the entire editorial team of
@republic
CJI Bobde tells Salve that the Court wants an assurance from
#ArnabGoswami
for responsibility.
"As a court, our important concern is peace and harmony in the society", CJI says.
#RepublicTV
#SupremeCourt
CJI Bobde says while the court accepts the importance of freedom of press, it cannot mean that a media person should not be asked questions.
#RepublicTV
#SupremeCourt
CJI to Salve (Arnab Goswami's lawyer ) : You can be a little old-fashioned with reporting. Frankly speaking, I cannot stand it. This has never been the level of our public discourse.
#RepublicTV
#SupremeCourt
#ArnabGoswami
@republic