the
#saverottmnt
schedule for oct. 28th-nov. 1st. a thread.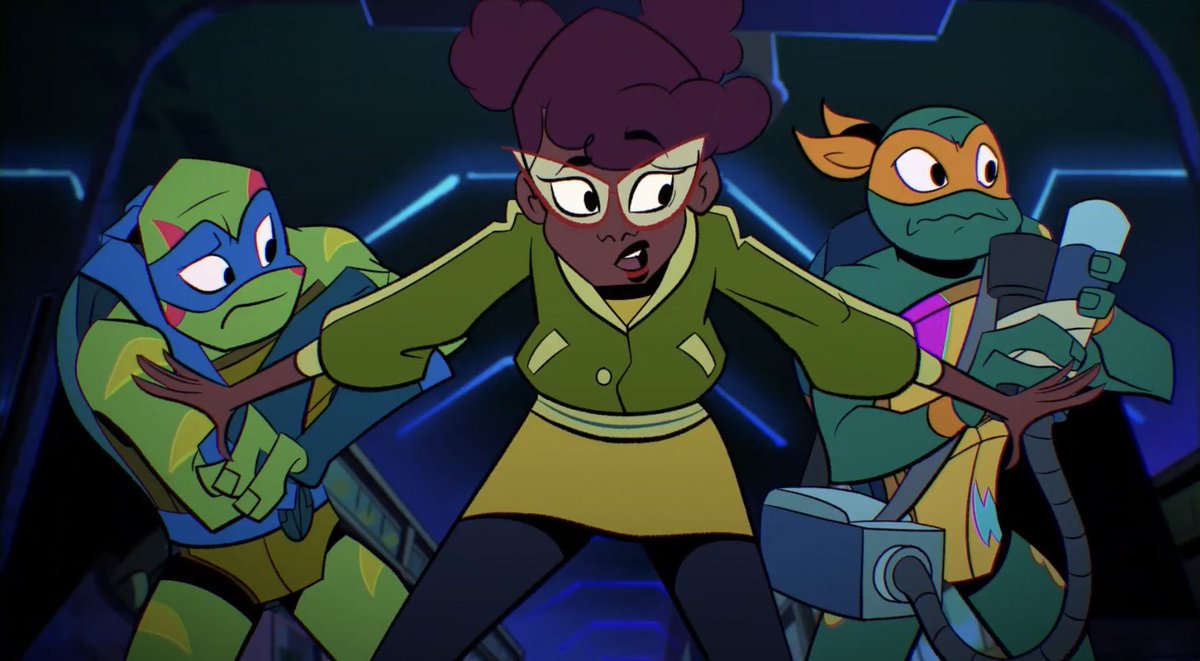 wednesday — many people didn't know rottmnt merch existed and the merch that did exist was difficult to find thanks to a certain company.. design and discuss the rise merch you'd most like to see!!
thursday — though it's unclear what day the crew got the news, the board of episodes planned had a title called "hard paws" with the date october 29th, referencing the hard pause nick put them on. we're going to use oct. 29th to spread awareness on what happened to the show.
on thursday, make posts discussing what happened, inform people who may not know, post about it in comments to nickelodeon. we want to spread the word.
in case you're new, here's what happened: rise of the tmnt had 13 episodes cut and the crew had to write a hour long finale in 6 weeks (11 minute episodes take 12!) nickelodeon then hid the fact that it was the finale from fans, we didn't even know it was until the day it aired.
friday — at 5pm est, we're going to try to trend with "anatawa hitorijanai." lately twitter hasn't been allowing many hashtags to trend, so we thought we'd try something different. the same guidelines apply with trending regular words!!
saturday — happy halloween!!! post your rottmnt cosplays & costumes! you could also post your ac character wearing the rise outfits from the twitch fashion show last week. make sure to tag the accounts in your tweets, & for these posts we're going to use the tag
#rottmnthalloween
saturdays at 8pm est, reruns air on nicktoons. this saturday origami tsunami, donnie's gifts, repo mantis, down with the sickness, war and pizza, newsworthy, shell in a cell, minotaur maze are airing. don't forget to tell nickelodeon you enjoyed!
sunday — instagram day!! we gotta keep posting on insta and showing nickelodeon that rottmnt fans are everywhere. spend sunday telling the accounts you want more rottmnt!! remember comments with replies are shown higher, so try to comment on the other rottmnt responses you see!
this week we're watching the halloween theme song remix again! remember if you talk about it this week use the tag
#watchrottmnt
after that information came out last week where playmates called what happened to rottmnt a "hiatus", it is more important than ever we let them know there are many rise of the tmnt fans. you can email playmates at
[email protected]
.
im trying to make a schedule where different people email playmates at different times, so we can keep the emails somewhat spread out. we want to stay in their notifs for a long time to come!! let me know if you want to join.
remember to tag the accounts in your tweets (@/nickelodeon, @/nickanimation, @/nickelodeonpr, @/brianrobbinstv, @/viacomcbs, @/tmnt, @/reedhastings, & whatever netflix is in your area) but always be respectful!
also make sure to regularly request rottmnt on netflix