BREAKING


@StateDept
ADVISORY credible reports of potential
#terrorist
attacks & kidnappings against

citizens & foreigners in Istanbul, including against the U.S. Consulate, as well as potentially other locations in Turkey.
#StopErdoghan

https://tr.usembassy.gov/security-alert-u-s-mission-in-turkey/
https://twitter.com/armanayva/status/1319622635995734017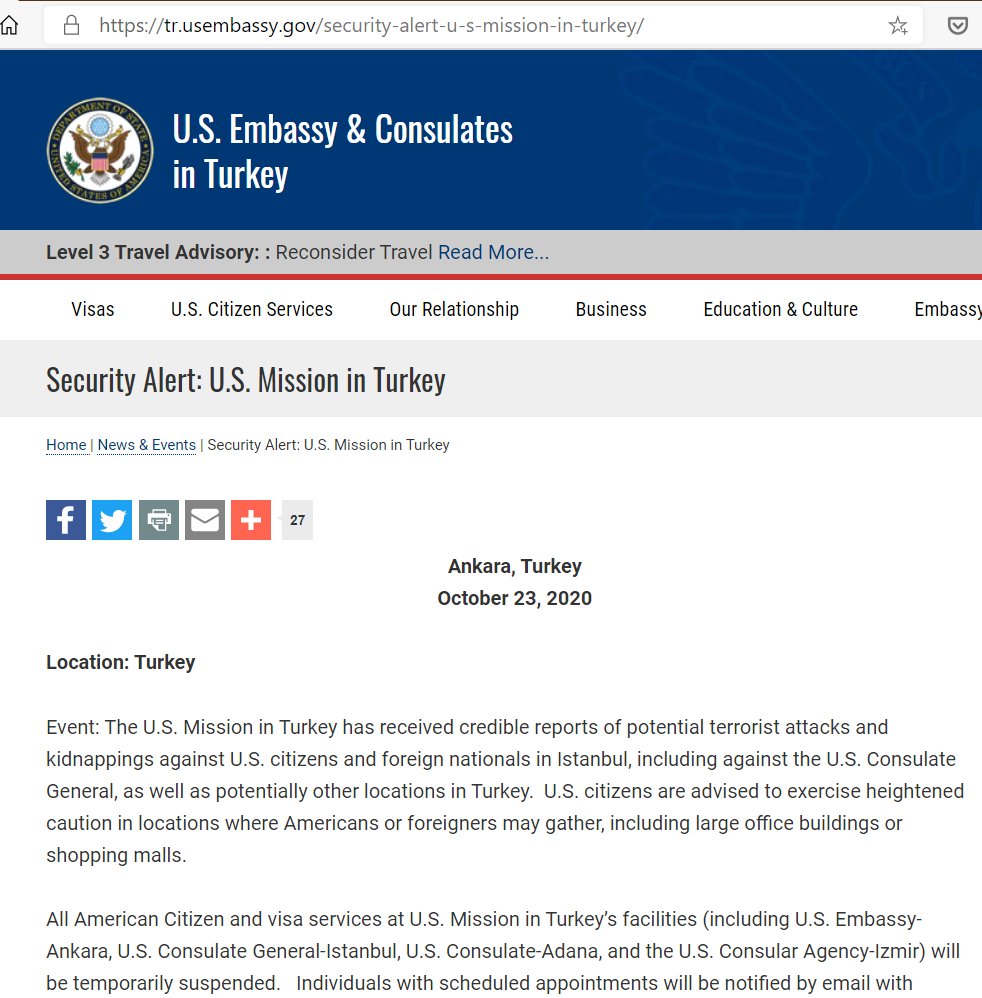 Americans and foreigners are no longer safe in Turkey. This is either a state-led terrorism or Erdogan is no longer in charge of the situation. Should the US Citizens (or the foreigners) be the messengers of Erdogan? Should the communication tool be the terrorism? What is this?
Where are the azbots? I do not see their copy/paste arguments:

Do you have the evidence?

What about the UN Sanctions XYZ?

But what about Ganja?

But what about Khojaly?
And my answers are as follows (1/4)
Question: Do you have the evidence?
Answer: Nope, but the Department of State evidently does!

https://tr.usembassy.gov/security-alert-u-s-mission-in-turkey/