Last week, we shared about how we will soon identify individual passages of a web page to better understand how relevant a page is to a search. This will be a global change improving 7% of queries:
https://blog.google/products/search/search-on/
In this thread, more about how it works….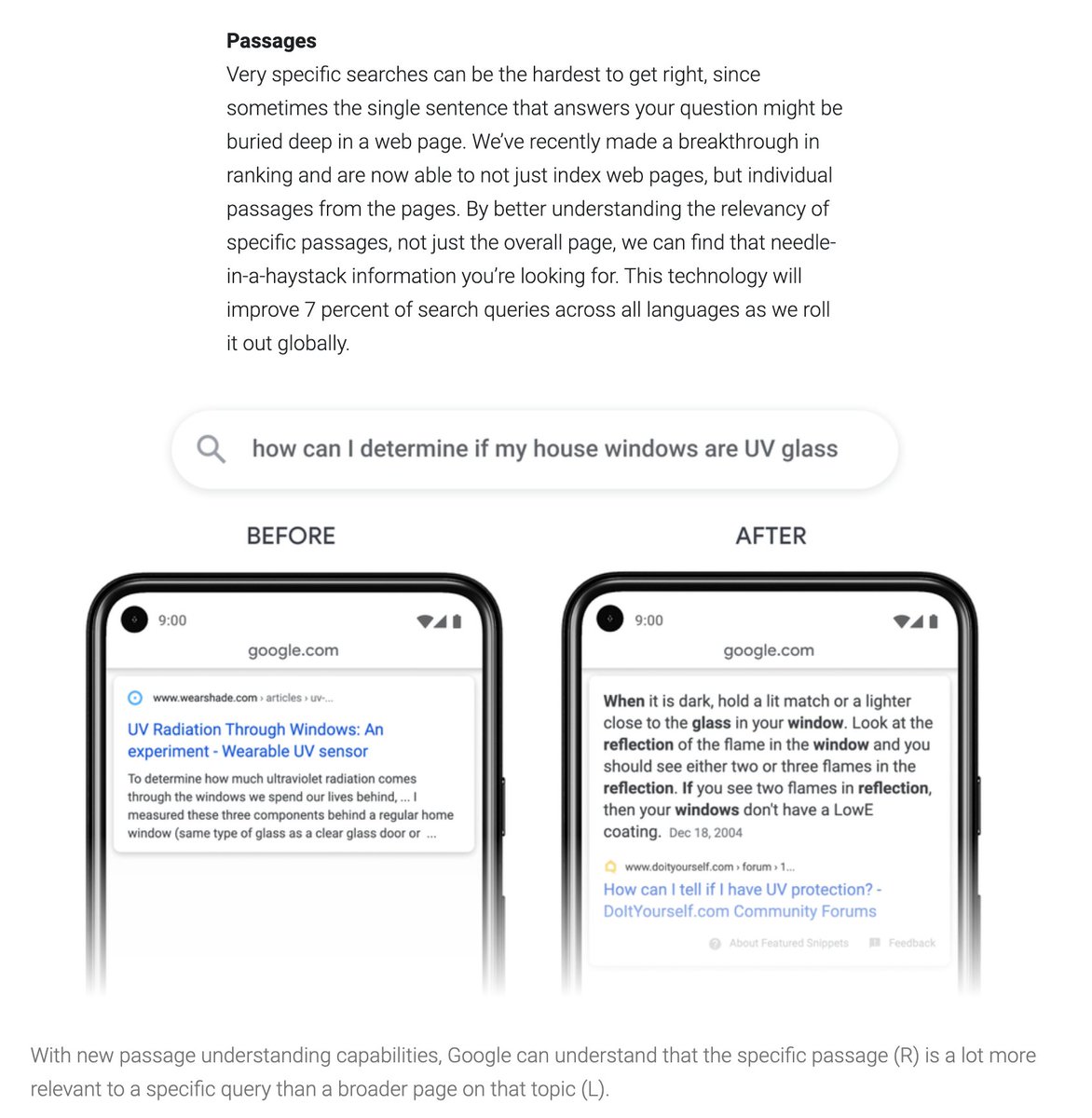 Typically, we evaluate all content on a web page to determine if it is relevant to a query. But sometimes web pages can be very long, or on multiple topics, which might dilute how parts of a page are relevant for particular queries….
With our new technology, we'll be able to better identify and understand key passages on a web page. This will help us surface content that might otherwise not be seen as relevant when considering a page only as a whole....
This change doesn't mean we're indexing individual passages independently of pages. We're still indexing pages and considering info about entire pages for ranking. But now we can also consider passages from pages as an additional ranking factor….
There's nothing special creators need to do here. Continue to focus on great content, with all the advice we offer:
https://www.google.com/webmasters/learn/
It just means in some cases, we may now do a better job of surfacing content, no work required on the part of creators.