Here's my business model.
I support myself in two ways: online courses in the short term and investing in the long term.
When people find me online, I encourage them to sign up for my email list where I share links to Twitter, YouTube videos, podcasts, and long-form essays.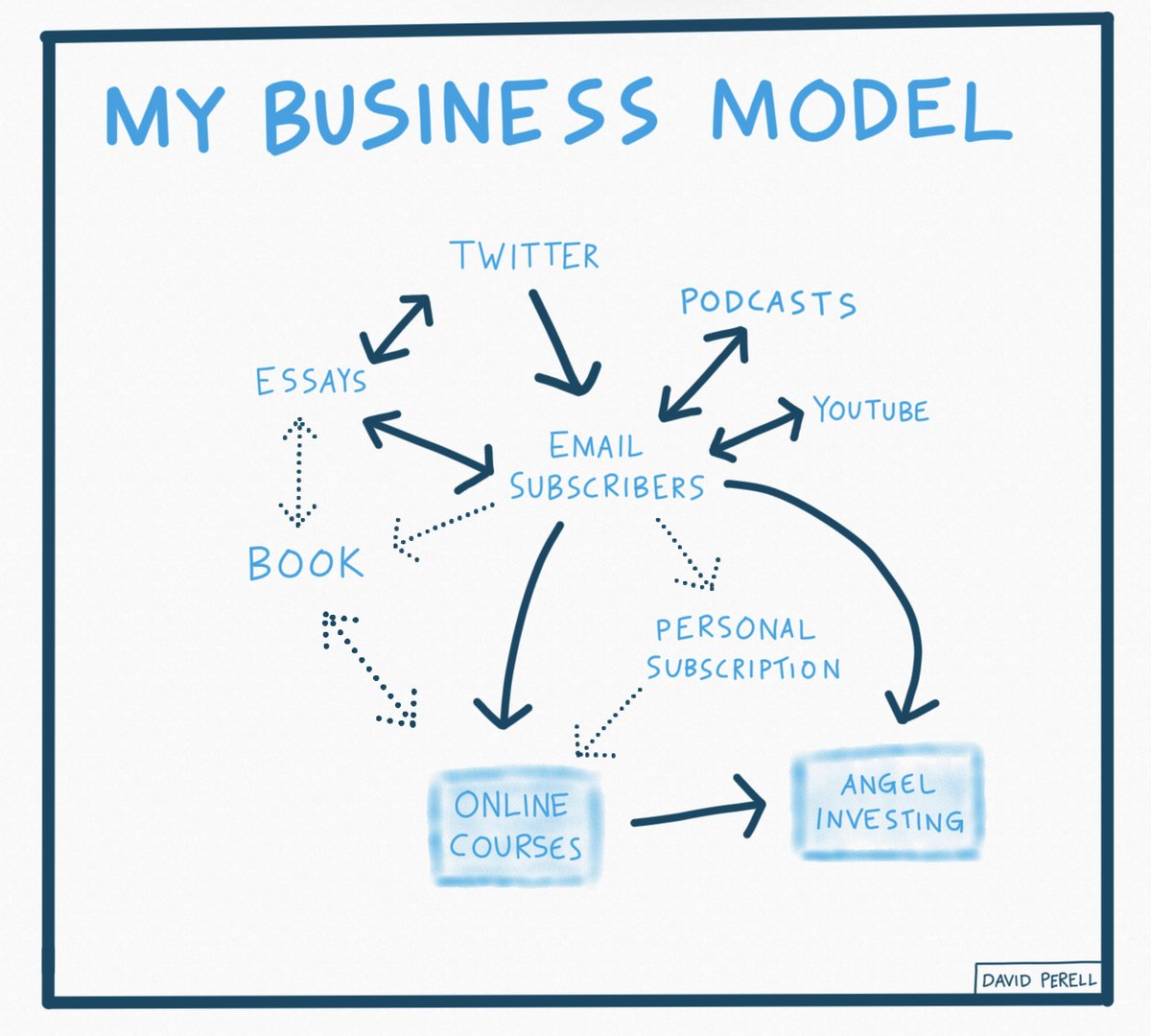 If you're interested in building something like this for yourself, sign up for my 7-day email course.
In it, I share the basics of writing online which is the best place to begin.
https://ageofleverage.com/course