THREAD: With TWO WEEKS until Election Day, we need to talk about
#HowFascismWorks
. Philosopher
@jasonintrator
saw it coming - and his book lays out the warning signs.
Follow along and find more ways to fight back at
http://www.fckyourfascism.com
! (1/12)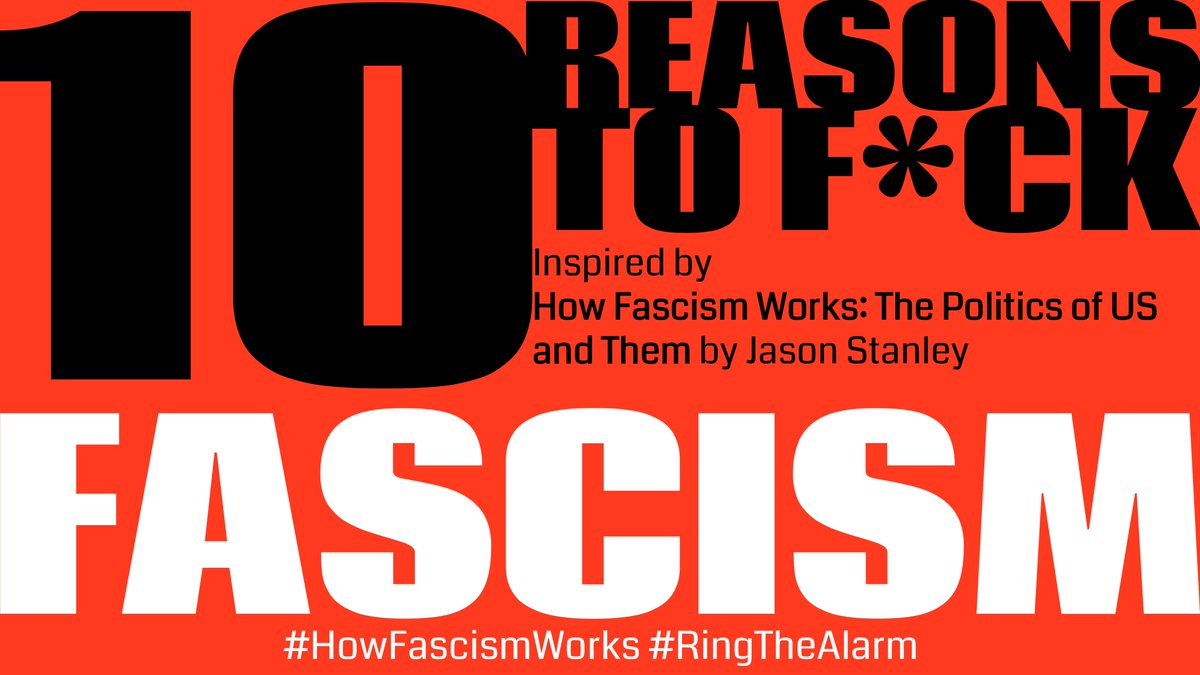 Fascists are *obsessed* about a perfect past. Sound familiar?
*cough cough* MAGA?

Say F off to simplistic stories about American greatness, and learn to love America's big beautiful mess. Check out projects like
@ZinnEdProject
to spice up your knowledge (2/12)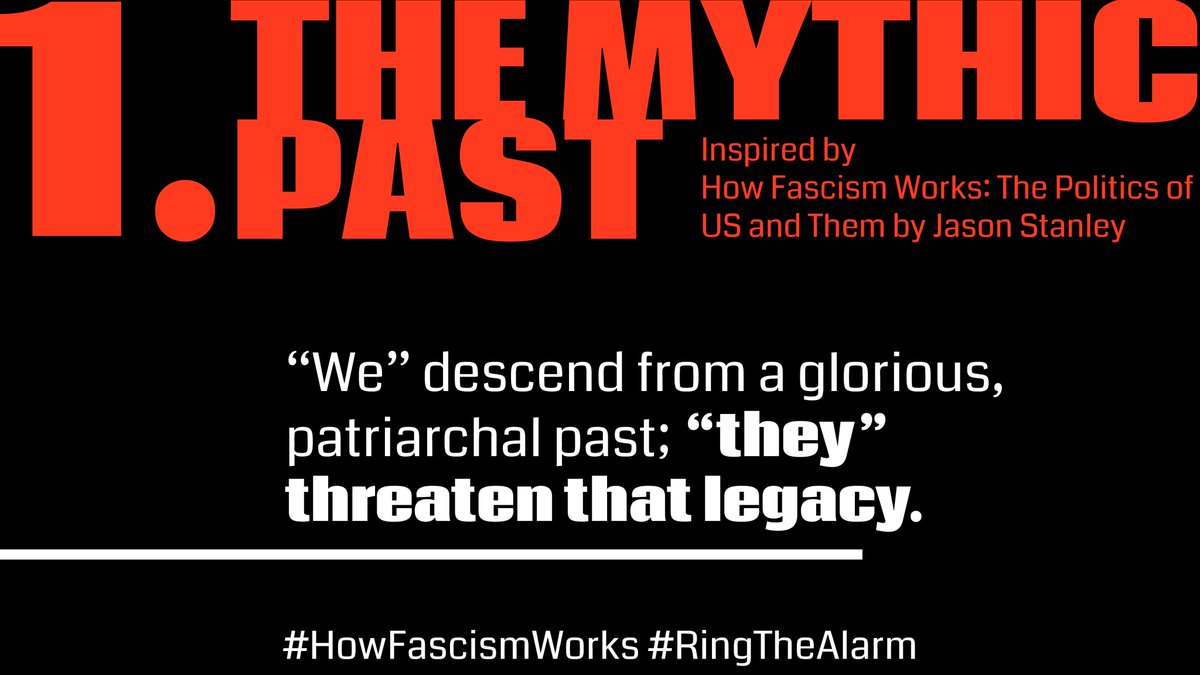 Fascists are

FLOODING our feeds with
#misinformation
like never before, and it's coming all the way from the top.
Follow campaigns like
@wewinblack
@ColorOfChange
and
@snopes
that are checking the facts and attacking the
#disinformation
machine head-on. (3/12)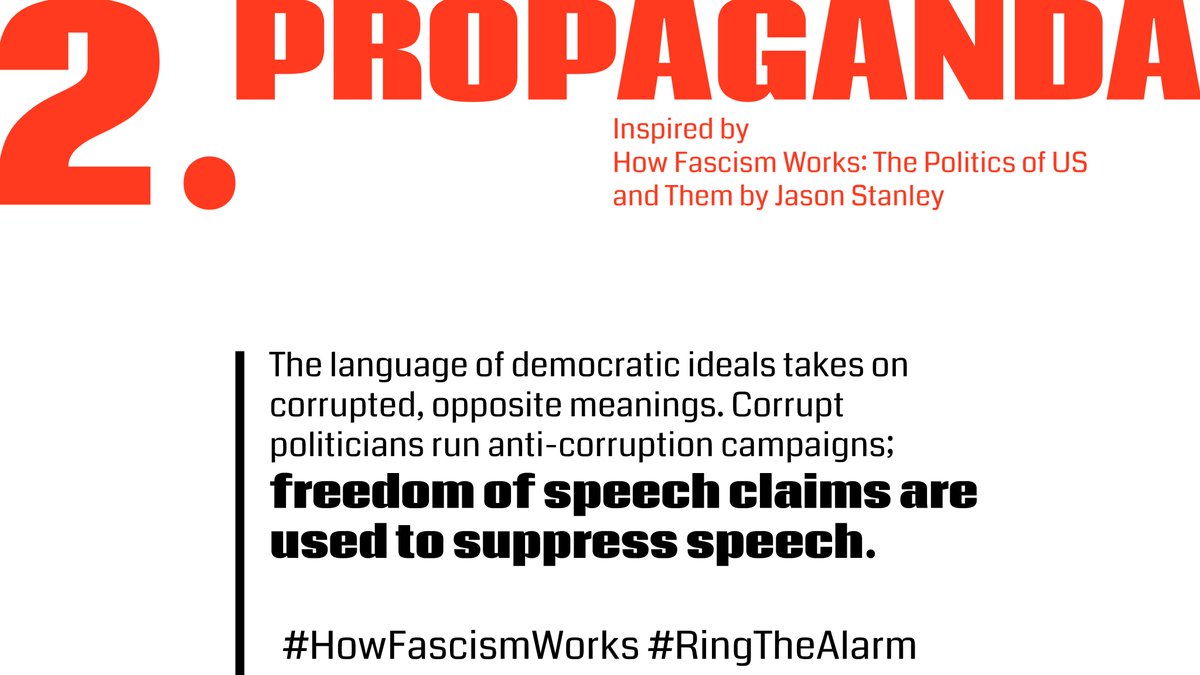 Fascists HATE scientists and expertise - and anybody who lets facts and data get in the way

But from
#COVID__19
to
#ClimateChange
- our lives are on the line - and accuracy is everything! Support groups like
@UCSUSA
and
@UnKochCampus
to protect vital research. (4/12)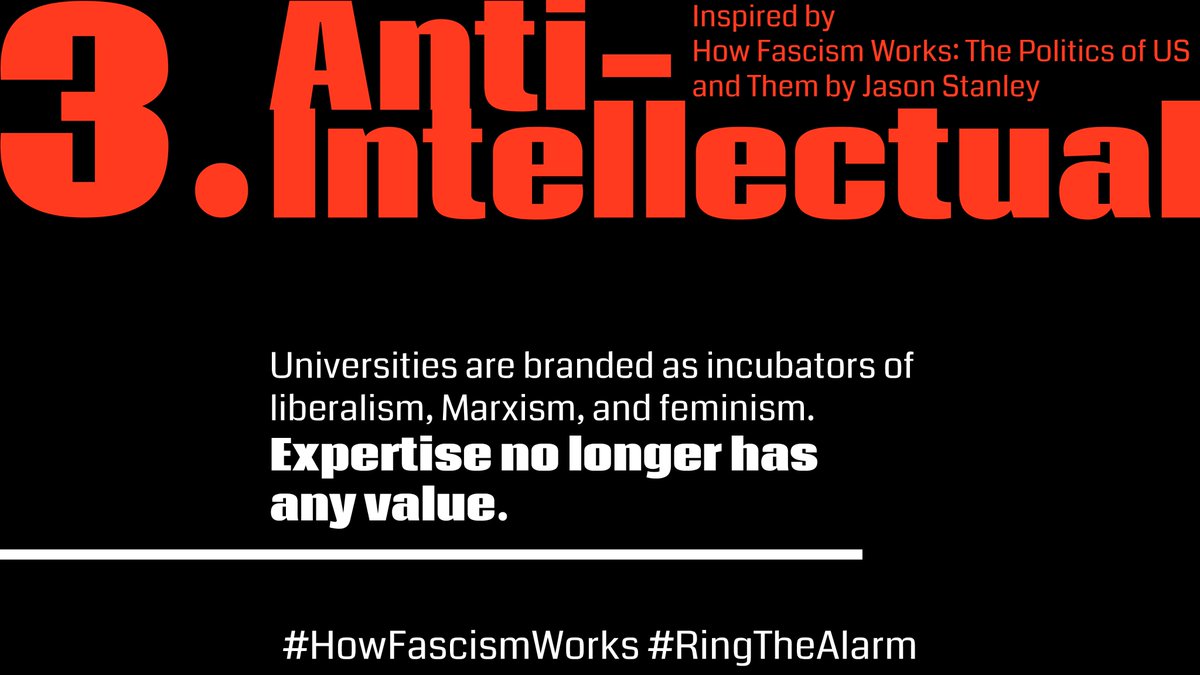 Fascists are living in a fantasy world, and their latest conspiracy is the completely false theory that mail-in voting = voter fraud.
Cancel out these lies by being
#VoteReady

! Check out
@votedotorg
for the latest accurate info and see how you can
#PlanYourVote

(5/12)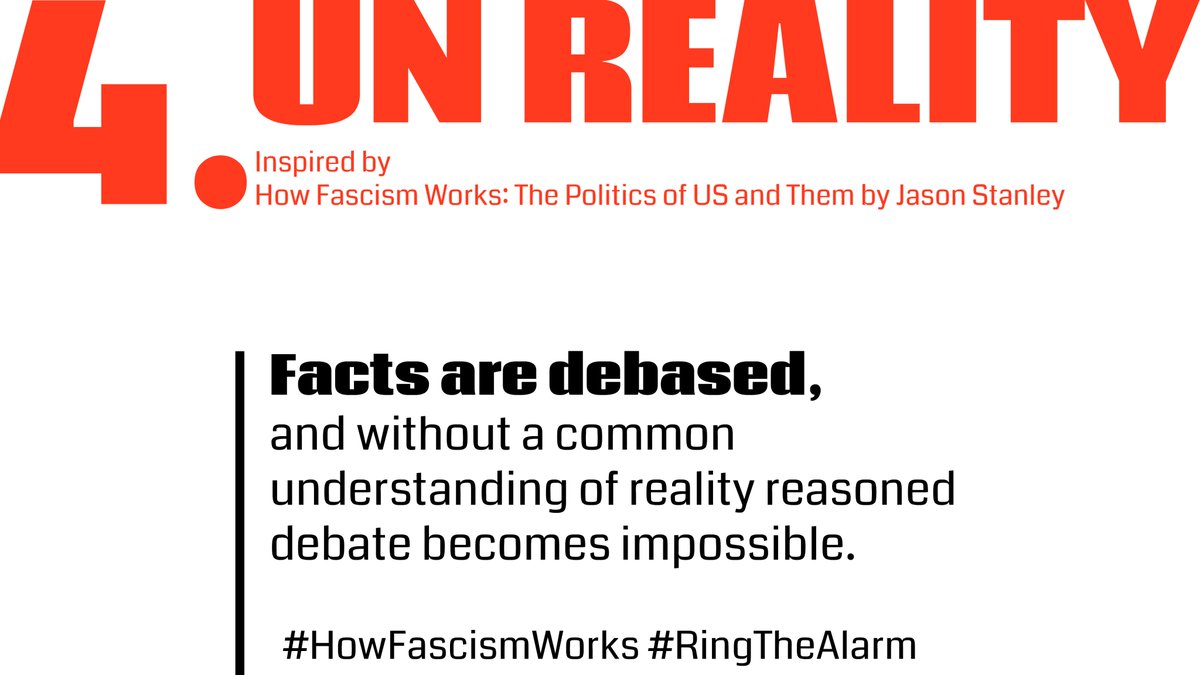 Fascists love to play by their own rules, and from Trump's unpaid taxes to growing

#PandemicProfits
, inequality is off the charts.
Reverse the trend by supporting laws like
@IlhanMN
's
#RentCancellation
Act and getting involved in
#MutualAid
through
@MutualAidHub
! (6/12)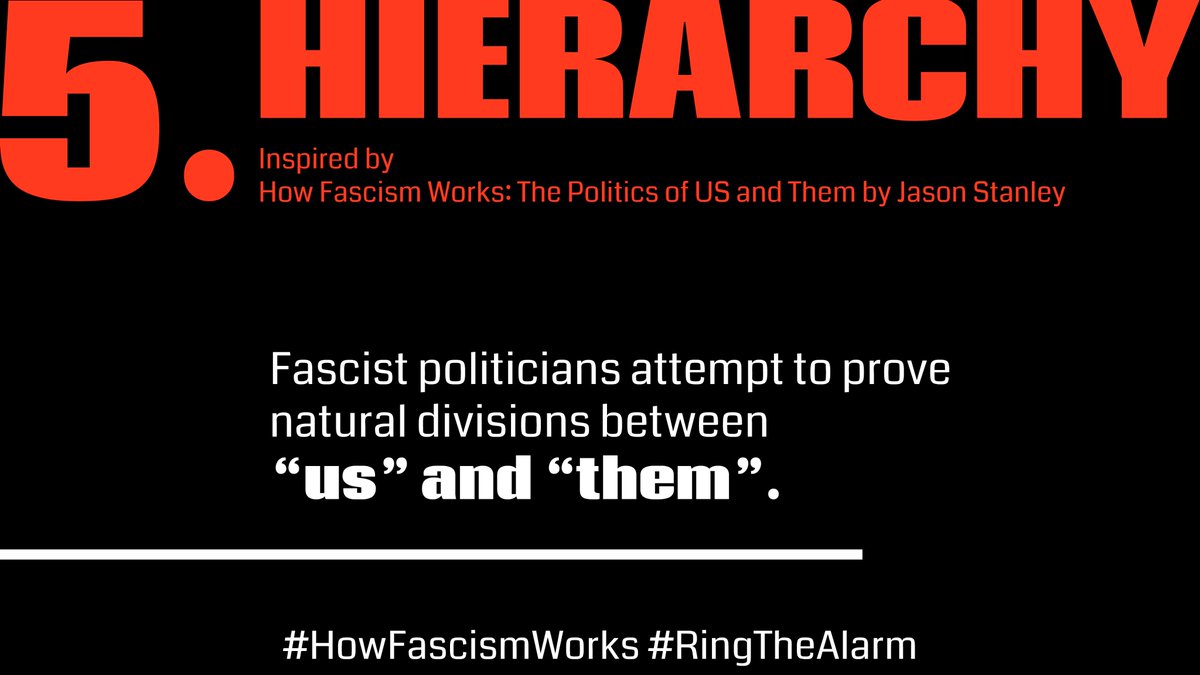 Fascists love to play on a false sense of
#WhiteVictimhood
by attacking things like racial sensitivity training - the minimum we can do for racial equity.
F*ck fascism by showing up for racial justice every...damn...day.



Plug-into a
@ShowUp4RJ
chapter near you. (7/12)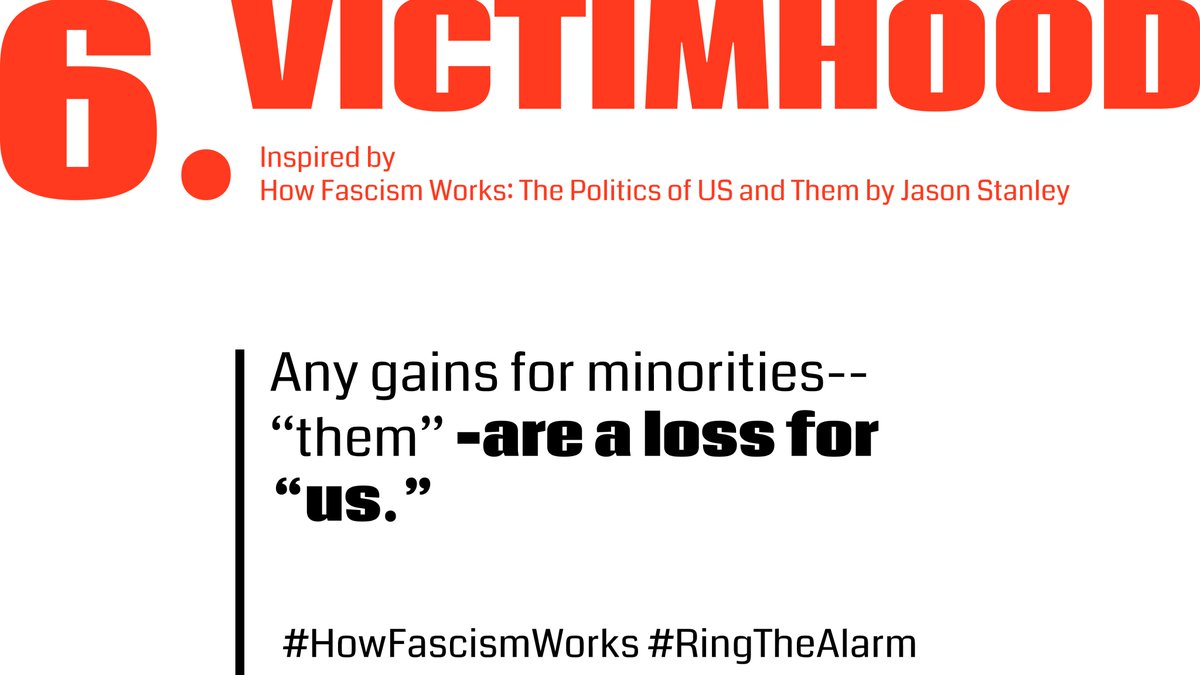 Fascists will stop at nothing to shut down dissent, and
#authoritarian
leaders often lean on "law and order" to hold on to power.
Cops won't save us, but a new vision of safety might!
Say F that by supporting campaigns like
#DefundThePolice
from
@Mvmnt4BlkLives
(8/12)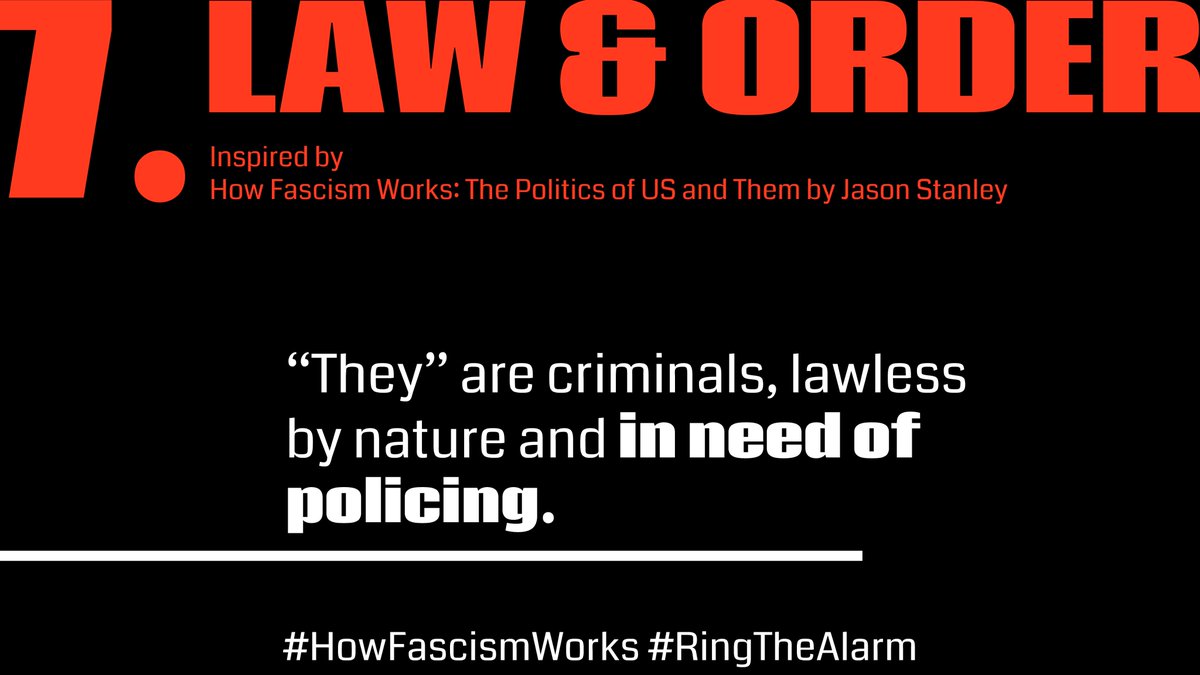 Fascists want us to think trans and queer folks are the "enemy." From military bans, rolled-back rights, and increased violence, they want to put us back into tired gender roles.
F*ck this scapegoating by supporting orgs defending LGBTQIA+

lives like
@SRLP
and
@TLDEF
(9/12)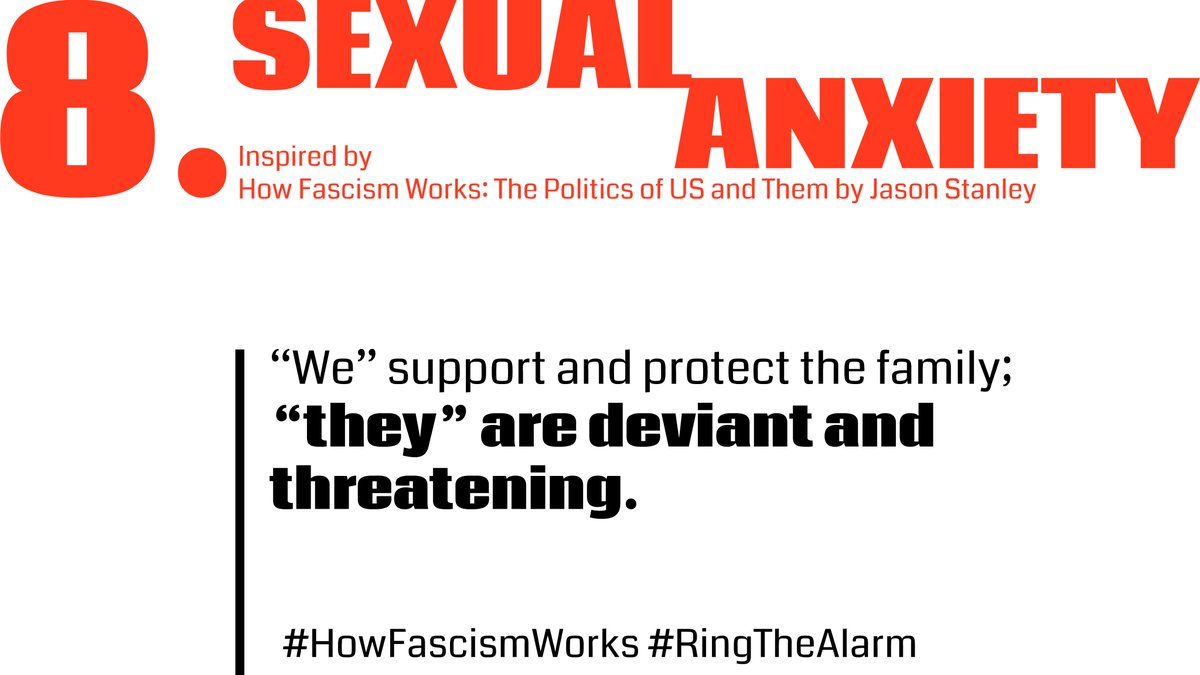 Fascists like Trump are trying to play on

suburban/

urban divides by fear mongering about encroaching affordable housing.
Say F off by defending housing as a human right, and supporting the orgs making this a reality like
@HFA_RenterPower
(10/12)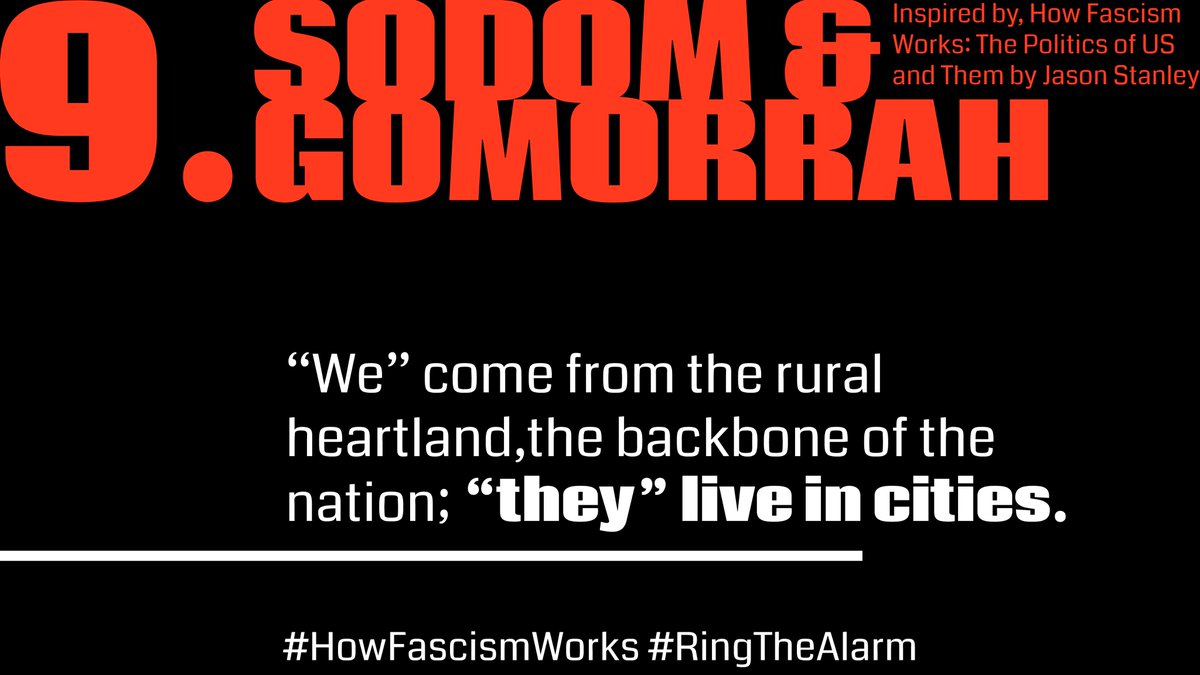 Fascists say that work will set us free, even as they force millions of essential workers to risk their lives in the middle of a deadly pandemic!
#FACTS
: Only movement building will set us free. Vote. Organize. Mobilize! It's our only hope.
#FckFascism
! (11/12)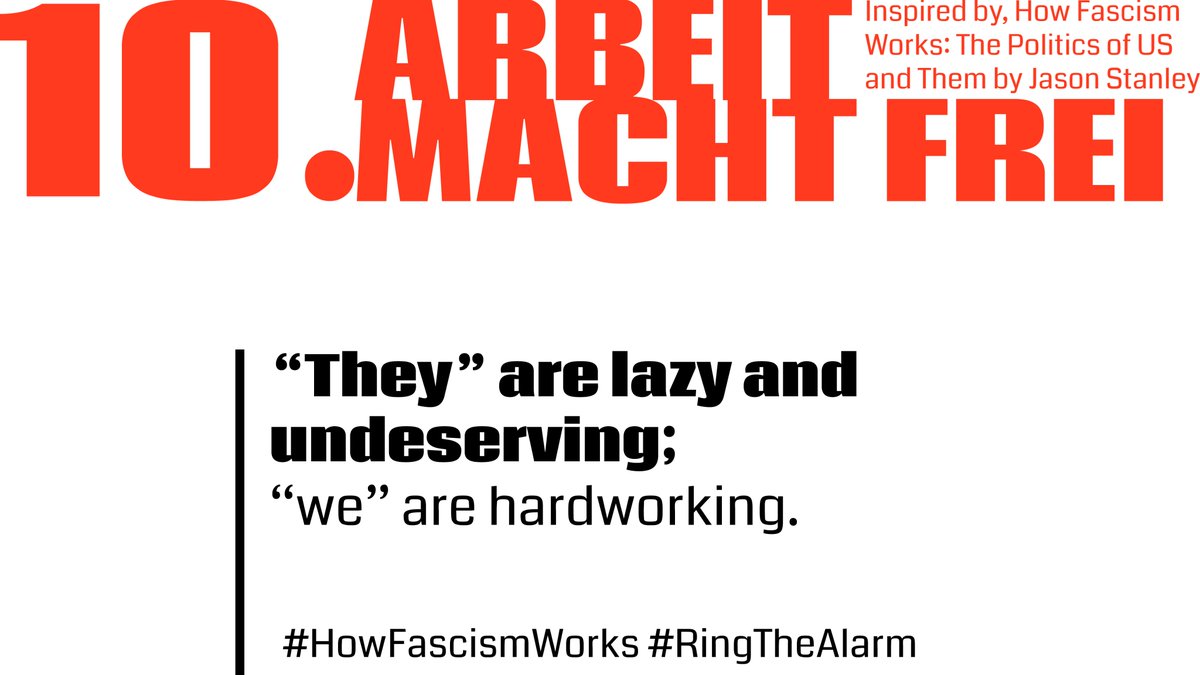 Want more ways to take action? Here's how:

Spread the word by RTing this thread!

Join our fight and sign up for updates at
http://ringthealarm.us

Go to
http://www.fckyourfascism.com
to get an in-depth look at the
#10Pillars
, and more ways we can all
#FckFascism

(END)