..No doubt you recall Bill Tieleman helping ram
#SiteC
through.
#BCNDP
gave him full & repeated access to cabinet ministers all Fall 2017 while expert
#SiteC
opponents could not get mtgs. Now we'll be saddled w/ billions in debt, all for his Allied Hydro Alliance biz union pals.
Then there was Tieleman's sabotage of BC's chances at
#ProportionalRepresentation
, the fairer voter system used by most of the world's tops nations, by scaremongering about "neo-nazis" when FPTP brought us Trump & Boris. And he teamed up with BC Libs to do it.
#bcpoli
#bcelxn2020
..Here's some info about Bill Tieleman from when he was the face of the No Pro Rep campaign along w rightwing politician Suzanne Anton. "A big fan of fracking, doesn't believe forest fires are caused by climate change, & is an advocate for
#SiteC
"
#bcpoli
https://dogwoodbc.ca/news/against-proportional-representation/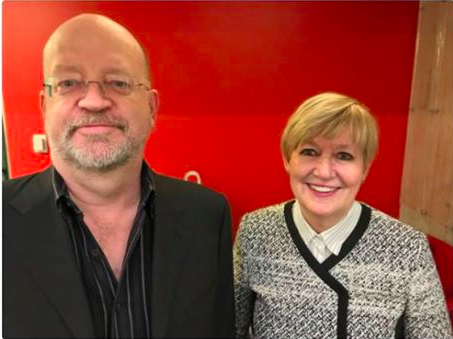 Many believe Tieleman is deeply invested in the BC NDP winning a majority because his insider access to an unencumbered NDP helps him win lucrative lobbying for the Big Money & right-wing causes that are tend to pay him so well. So, who is he lobbying for lately?
..Tieleman's been lobbying for: Queen Charlotte Lodge (sports fishing; google that industry's recent shenanigans), Surrey RCMP, National Police Federation (bargaining unit for Wet'suwet'en-invading RCMP), and of course the good old boys in the Operating Engineers.
If Tieleman (& the NDP) had not destroyed our chance at
#ProRep
, we would have a situation where the NDP would actually have to face climate change or shed votes to Greens. Hard to say which is worse, this crime or
#SiteC
, which is also connected to fossil fuels...
#bcpoli
To end, here's one of the comments on the article: "Now
#SiteC
probably has to be stopped & Bill & others of his ilk should be held accountable for their role in that total waste of ratepayer/taxpayer money. Now you want us to listen to you again? Who is paying you this time?"