Magic Johnson is one of the richest athletes in sports history.
But did you know that only ~6% of his wealth came from his NBA salary?
This is the story of how
@MagicJohnson
turned $40M into $600M, establishing himself as a legend on & off the court.
Time for a thread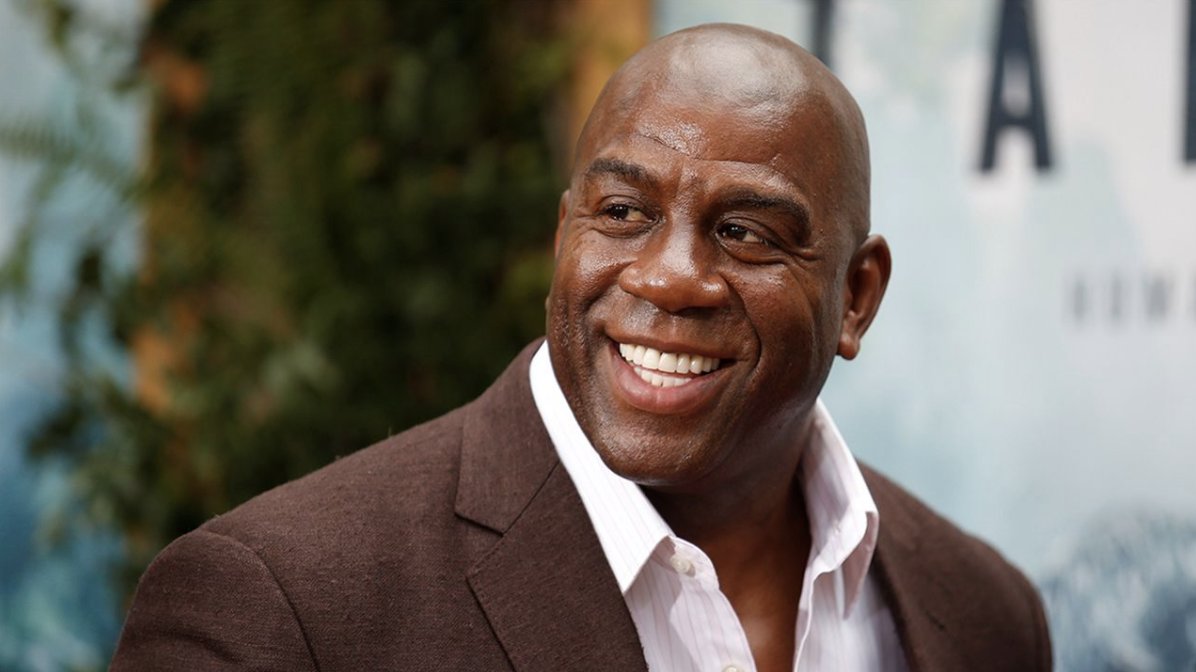 1) Earvin "Magic" Johnson Jr., raised by working class parents in Lansing, Michigan, developed an early love for basketball.
Johnson routinely put up 30-pt triple doubles in high school — earning the nickname "Magic."
When it came time for college, Johnson chose Michigan State.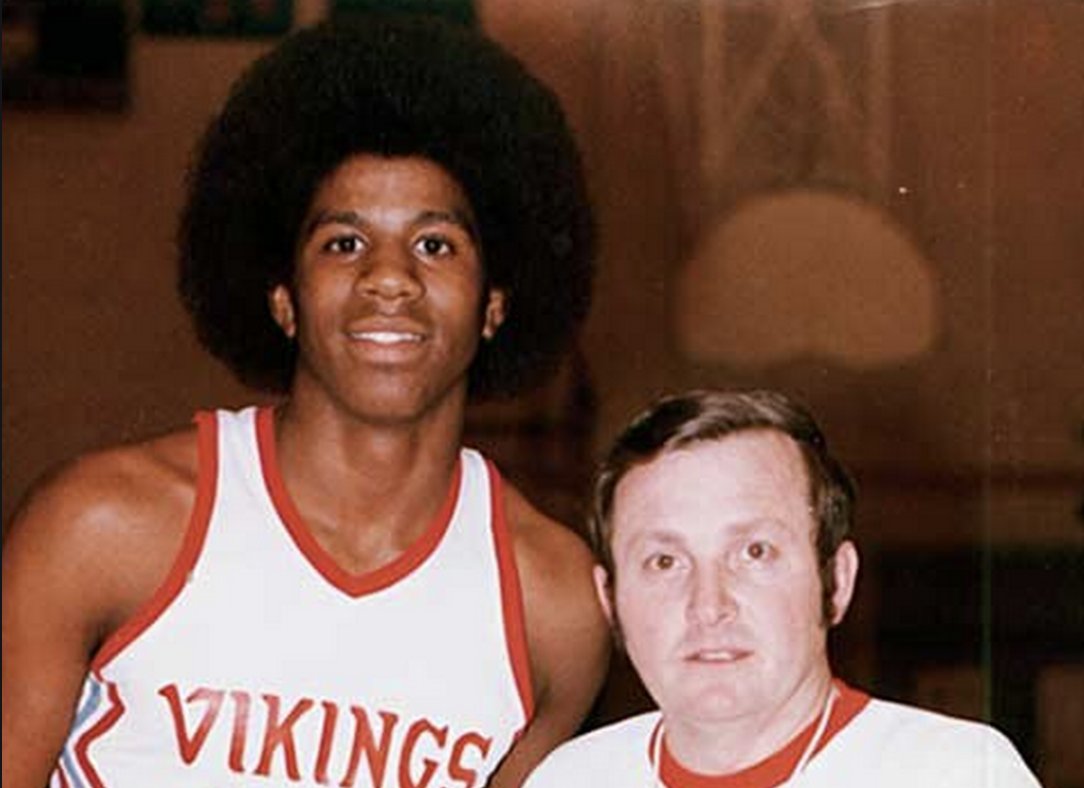 2) At Michigan State University, the legend of Magic Johnson only grew.
Magic would win the 1978 NCAA Championship as a sophomore, beating Larry Bird's Indiana State team.
Next up — the 1979 NBA Draft, where Magic was selected #1 overall by the Los Angeles Lakers.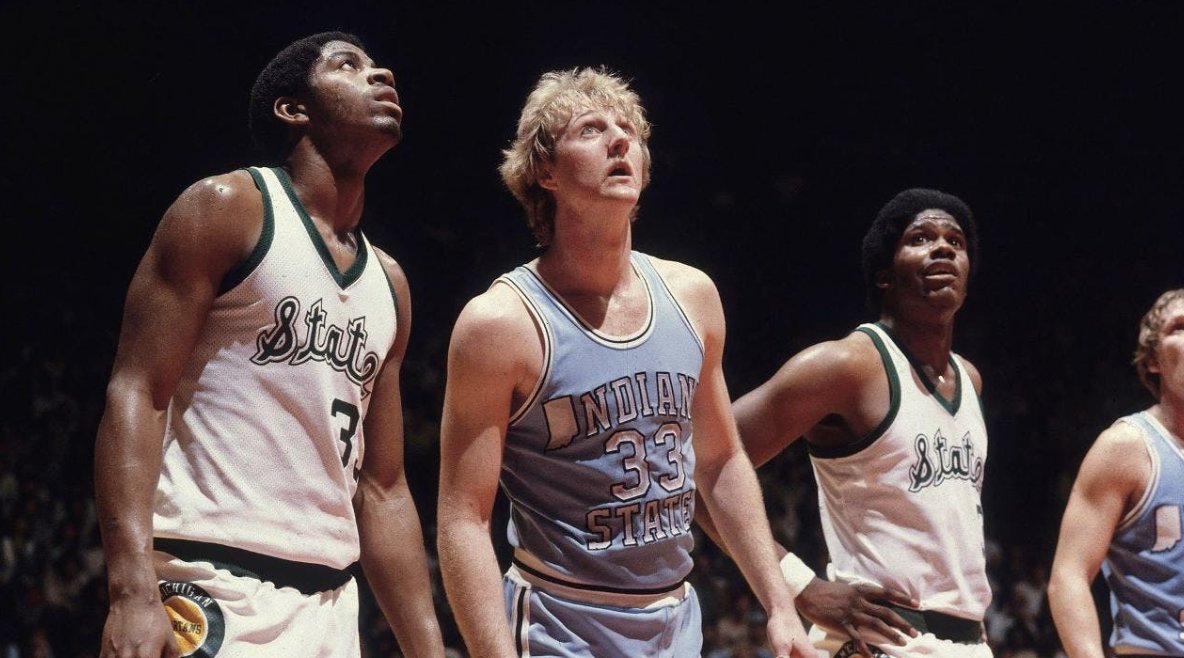 3) Magic Johnson's rookie year resembled a Hollywood script.
Along with Kareem Abdul-Jabbar, Magic led the Lakers to the NBA Finals — averaging 18 / 7 / 7.
The best part?
After Kareem got hurt, Magic played center — scoring 42 pts and becoming the 1st rookie to win Finals MVP.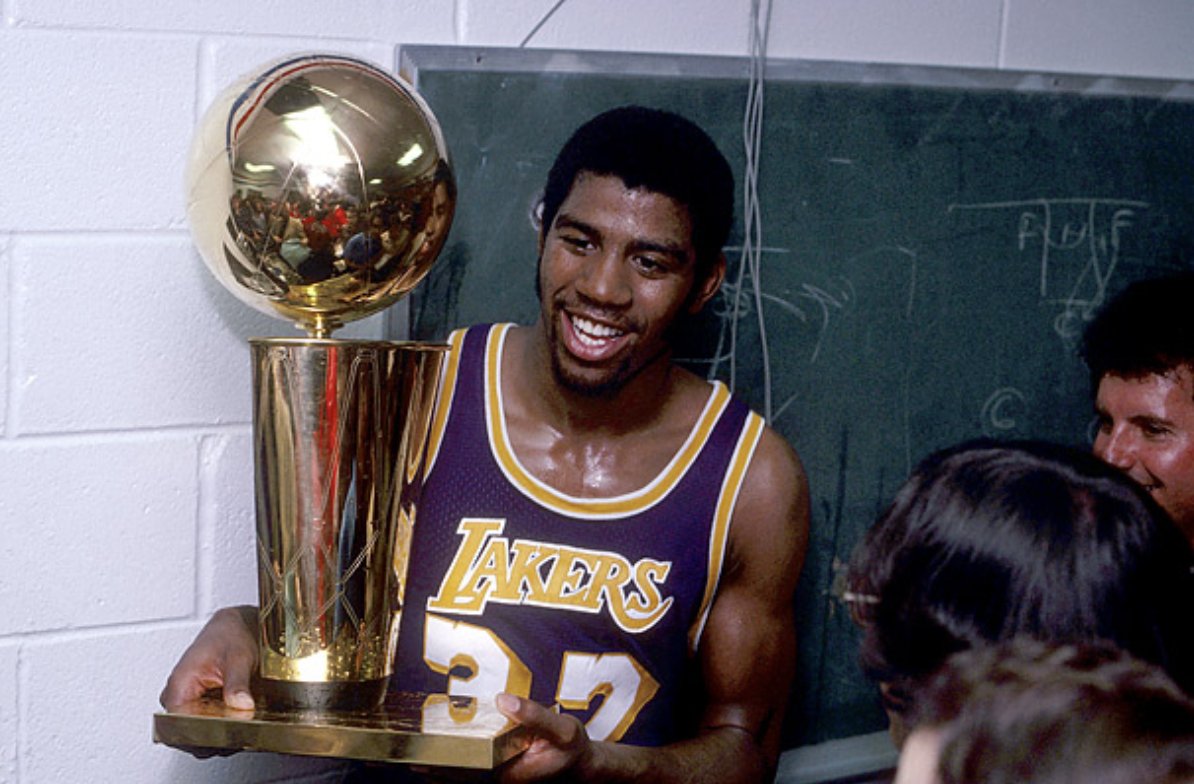 4) Despite having his career interrupted by an HIV diagnosis, Magic Johnson is widely regarded as the best point guard in NBA history.

- 5x NBA Champion
- 3x NBA Finals MVP
- 3x NBA MVP
- 12x NBA All-Star

In total, Magic played 13 yrs for the LA Lakers — even coaching 16 games.
5) From a financial perspective, the NBA wasn't what it is today — the majority of NBA Playoff broadcasts in the early 1980's were on tape delay.

Even still, Magic Johnson took home a respectable $40M in career earnings.

Off the court, he has done even better.
6) In 1995, Magic Johnson formed "Magic Johnson Enterprises" to facilitate his investment career.
Prior investments:
- 125 Starbucks Stores
- 31 Burger Kings
- Movie Theaters
- 24 Hour Fitness
- EquiTrust Insurance
The only issue?
Magic couldn't shake his love for sports.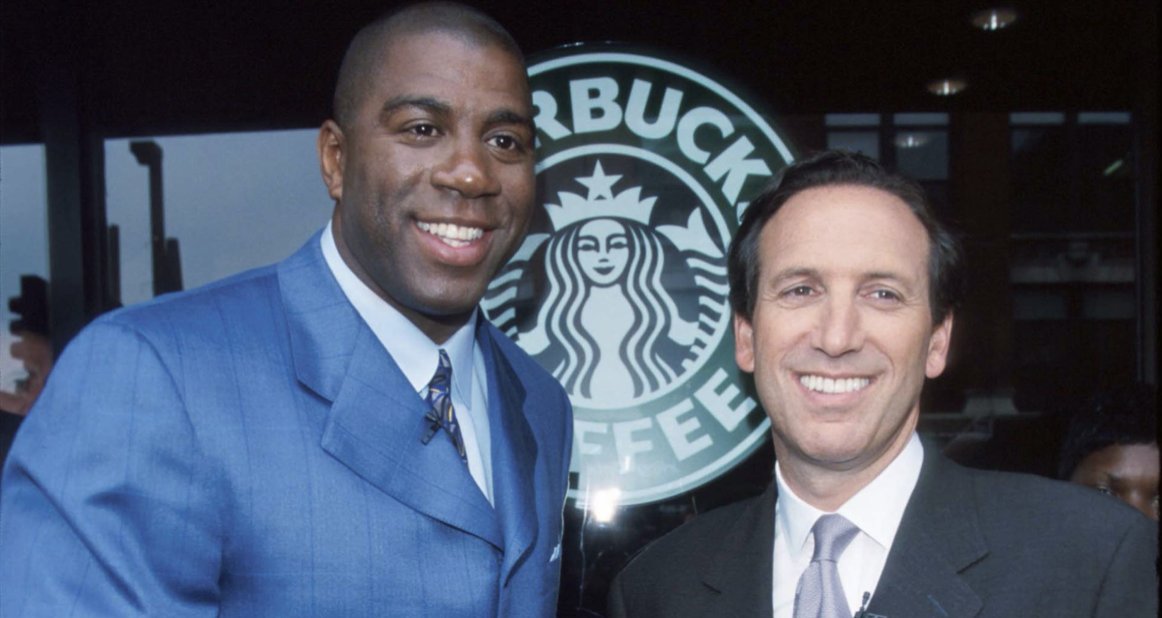 7) Magic Johnson has diversified his portfolio through sports franchise investments.
First up — the LA Lakers.
Magic bought a 4.5% stake in '95 for $10M, selling it for $40M -$50M in 2010.
He's also invested in LAFC, the LA Sparks and $50M for the Dodgers $2B purchase in 2012.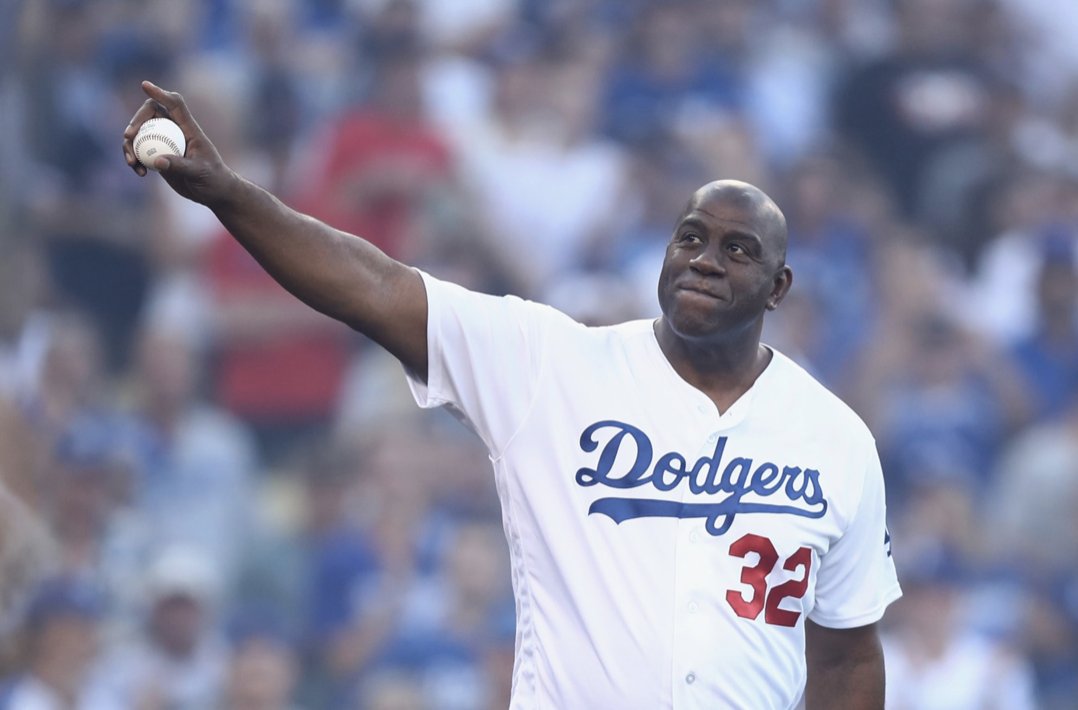 8) Magic Johnson has also focused on real estate development in urban communities.

In partnership with Canyon Capital, Magic has financed over 30 real estate developments across 13 states totaling ~$2B.

"You can do good and you can do well all at the same time."
9) Magic Johnson Enterprises has holdings worth about $1B, yet one investment still gives Magic Johnson nightmares.
What is it?
Nike
Phil Knight offered a stock-based shoe deal to Magic in 1979 — he went with Converse instead, Nike went public and is up over 70,000% since.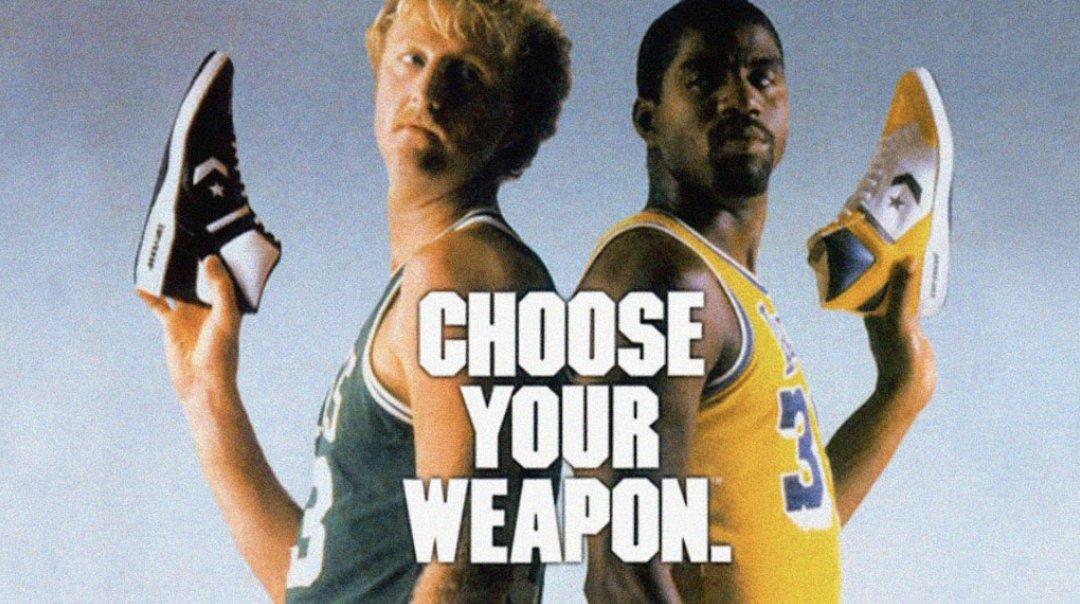 10) Magic Johnson turned $40M in NBA earnings into an investment enterprise valued at $1B, establishing a $600M+ personal net worth in the process.

Say what you want about him having capital to invest — it's still incredibly impressive.

In the end, it pays to own equity.
If you enjoyed this thread, you should:
1. Follow me, I tweet cool sports stories everyday.
2. Subscribe to my free daily newsletter where I give detailed analysis on topics involving the money and business behind sports.
http://www.readhuddleup.com
Also, don't forget —
@AthleticBrewing
is the reason I'm able to create sports business content full-time.
If you want to support me, buy some beer - it's really great stuff.
Use code "JOE25" for 25% off at
http://www.athleticbrewing.com