Everything about this story is hard to follow. But here's what you need to understand: AIQ is company at the heart of Brexit. Found by Cummings. Used by 4 different campaigns. Who by law not allowed to co-ordinate. (Though we know at least 2 of them did - Vote Leave & BeLeave)
Last week,
@iconews
told DCMS committee 'AIQ has consistently denied have a closer relationship beyond that between a software developer & their client'. And that all work was 'conducted with SCL & not CA'.
These docs - which
@iconews
has - flatly contradict this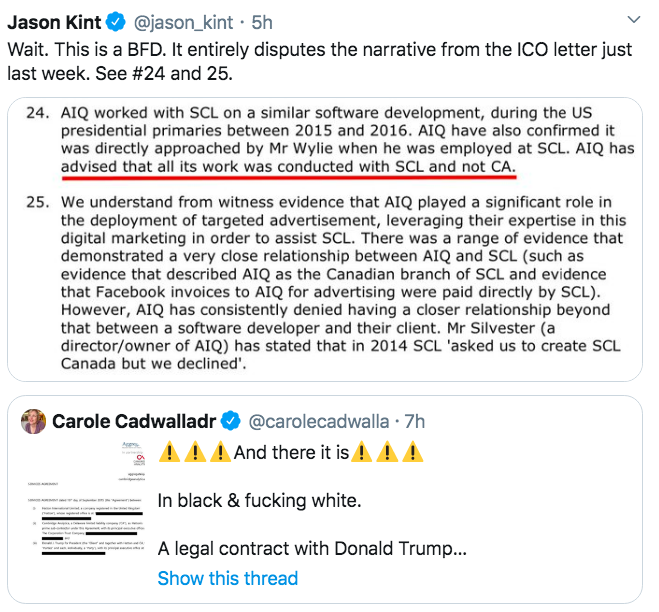 But before we get to this, we need to disentangle what happened last week. A blogpost by an
@FT
journalist who'd never previously reported on Cambridge Analytica set off a cascade of 'conspiracy theory!' articles by the usual suspects...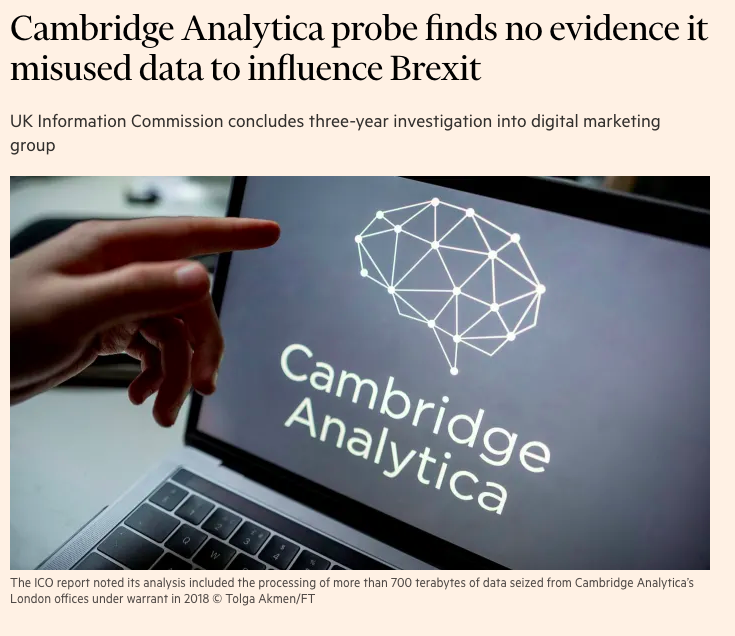 I suspect the journalist doesn't even know about work Cambridge Analytica did for
@FT
. Certainly she doesn't note it. But here, you can see this CA employee boasting about the 'good work' it did for
@FT
. And in same email, admitting freely CA used psychographics for Trump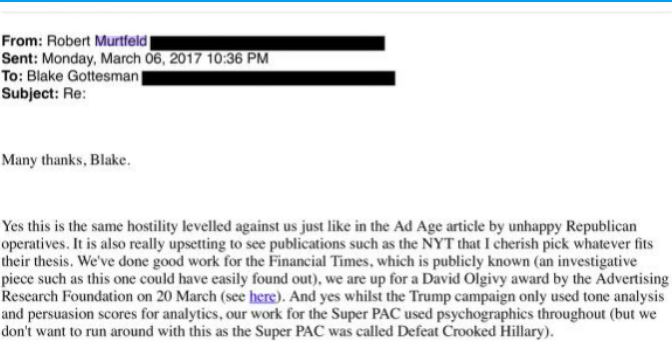 In these docs are contracts where CA explicitly says it retains clients' data. And it seems fair
@khalafroula
to understand exactly what this was. In these docs are contracts where CA explicitly states it retains clients' data. And then used it in its political work. Was
@FT
's?
At very least, it's surely simply good journalistic practice that this conflict should have been noted in an article that has been used to whack entire Cambridge Analytica investigation,
@khalafroula
?
And who was the first person to leap on
@FT
article & feast upon it? Why
@afneil
of course. Could
@afneil
have any undeclared interests in this story revealed by these new docs??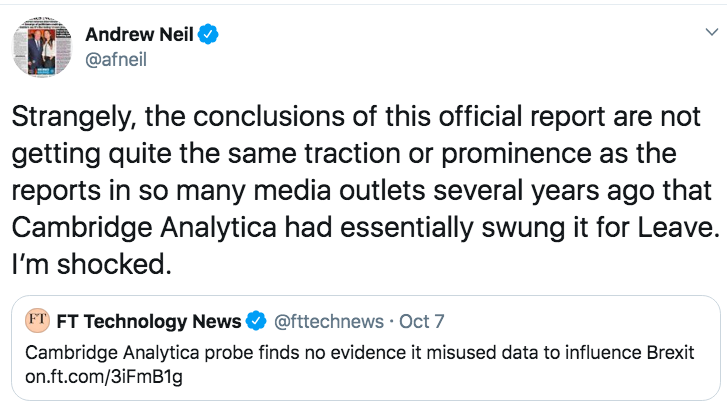 Uh oh. Look who's there on the launch night of LeaveEU,
@afneil
. With Banks, Farage & Cambridge Analytica. Why...it's only the Barclay Brothers!
Or as we know them -
@afneil
's boss. Did you know this
@afneil
? Have you ever asked them about their involvement?? You going to now??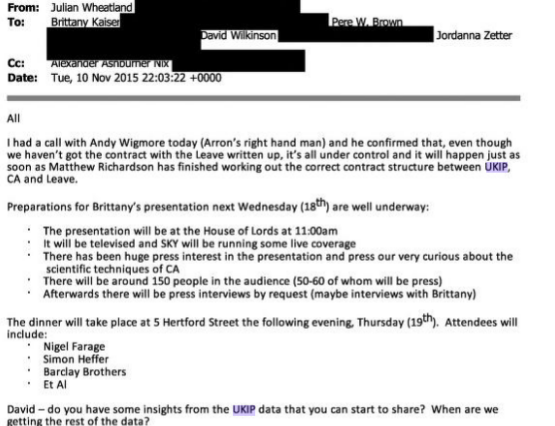 This is just one of dozens of stories by
@spectator
And we know now, its owners the Barclay Bros - who also employ Dominic Cummings' wife - were at private briefing dinner arranged by Cambridge Analytica & LeaveEU.
Will
@afneil
bring that famous 'forensic' eye to bear on this?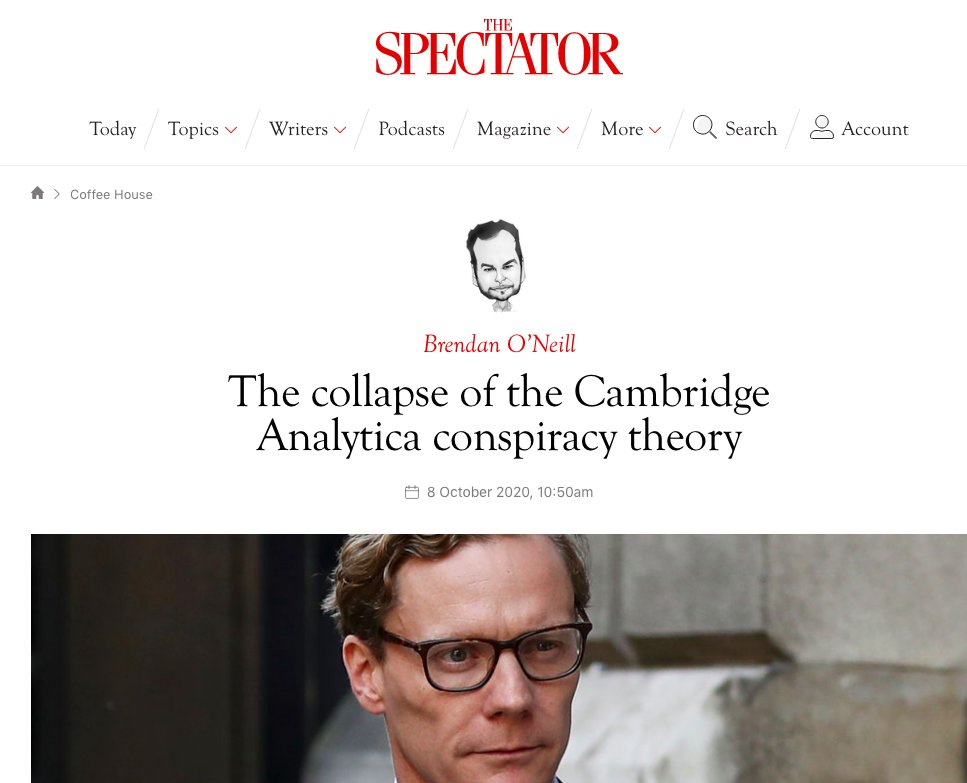 Whatever else it is, it's embarrassing
@afneil
.
You've attacked me personally &
@observeruk
's journalism. Your magazine
@spectator
has run story after claiming it's a 'conspiracy theory'
Well, if it is. It's one with your bosses - the Barclay Bros - at centre of it since day 1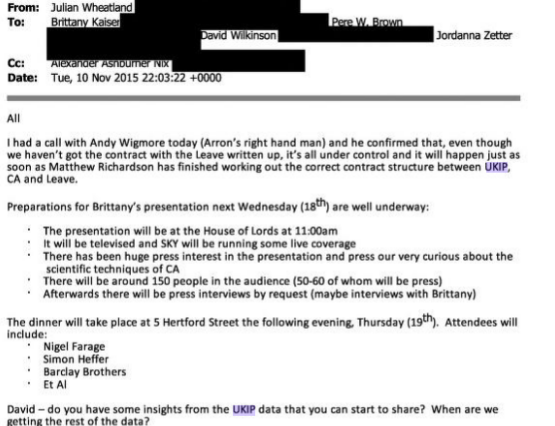 There's so much more in here. But I need fresh air & sunlight. (As this entire story does). But these docs - released far far too late - clarify a lot.
Not least the relation between LeaveEU-UKIP-CA-Bannon. And the data sharing between them.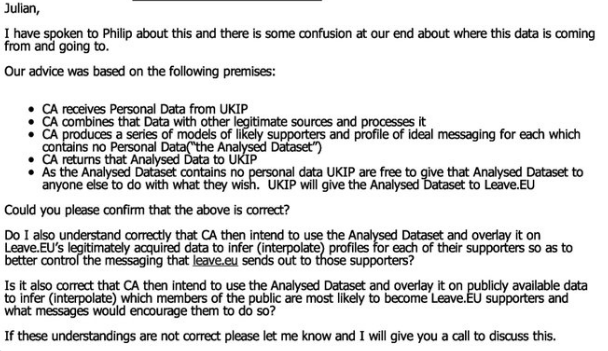 Final note.
@roulakhalaf
, FT did such superb reporting on Wirecard. Key thing
@FD
grasped was that it was not a normal company. UK press has failed to understand: Cambridge Analytica was not a normal company. It's so fundamental to understanding entire story. Ask
@profcarroll