The story of Trump's bribe from Egypt is the greatest scandal in American history. This whole episode is on it. Every voter needs to understand what happened.
https://megaphone.link/STA7580824140
A bribe was apparently paid by the Egyptian state itself to Donald J. Trump in his personal capacity in the last few weeks of the 2016 campaign. That money was then laundered by Trump himself to his campaign, which then used it.
Trump's first overseas meeting was to Riyadh on May 20 2017 to sign the largest arms deal in world history with Saudi Arabia. The $350 billion deal involved the transfer of tanks, combat ships missile defense systems, as well as radar, communications and cybersecurity technology.
You may recall that strange picture of Trump fondling a globe. Joining him in that picture is King Salman of Saudi Arabia and President el-Sisi of Egypt.
EGYPT OWNED TRUMP. BECAUSE TRUMP TOOK CASH DIRECTLY FROM ITS GOVERNMENT TO PAY FOR HIS WINNING CAMPAIGN FOR PRESIDENT.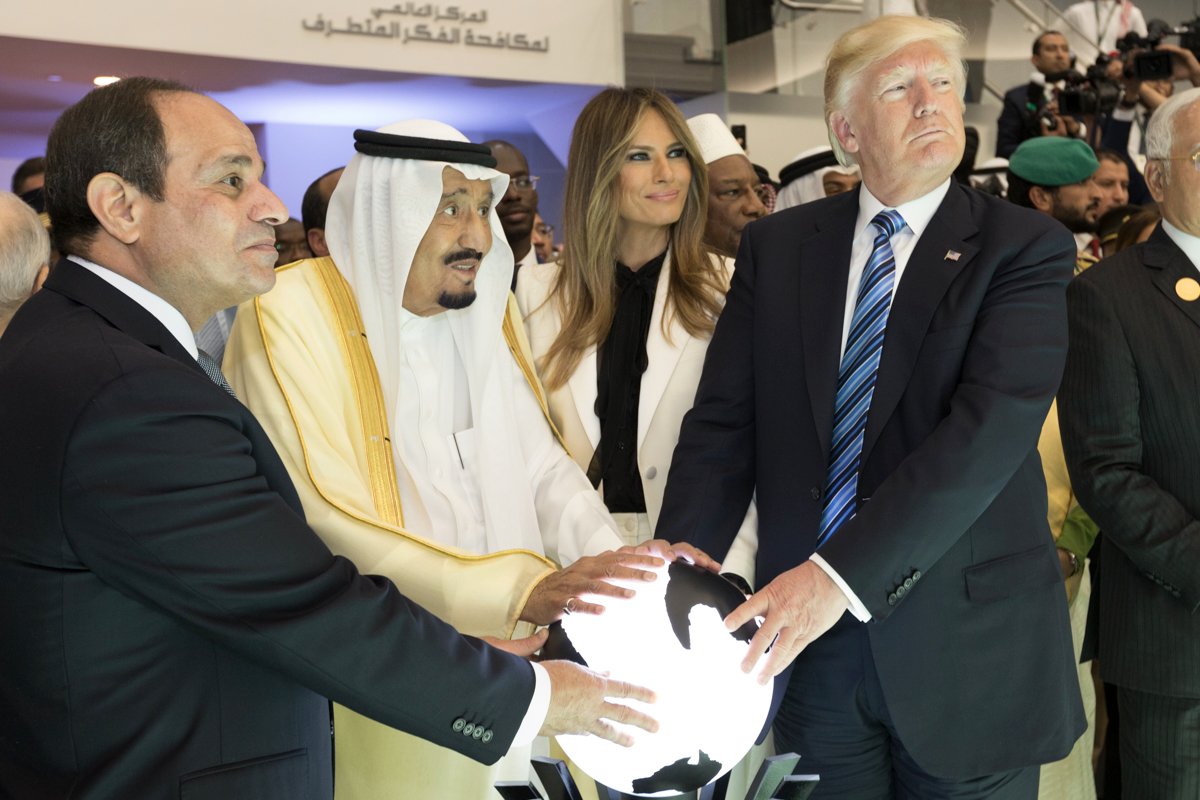 Trump was also owned by *any other state with an intelligence service aware of this hidden cash payment.*

Because once you're COMPROMISED to that degree, anyone who knows about it can blackmail you.

And it has nothing to do with girls peeing on a bed in Moscow.
THE REPUBLICAN PARTY RAN ITS 2016 PRESIDENTIAL CAMPAIGN WITH A BRIBE FROM A BRUTAL DICTATOR AND COMPROMISED THE EXECUTIVE BRANCH FOR FOUR YEARS.
JUSTICE MUST HOLD THEM TO ACCOUNT FOR THIS.