Azeri propaganda fake news was churning out an attack on its own citizens to use it shift narrative. The bottom Blue message is mine from Yesterday.
@daronass666
said a few days ago also something might happen. My retweet of Daron is an hour before news broke. (Check thread) 1/
https://twitter.com/daronass666/status/1317201189914726400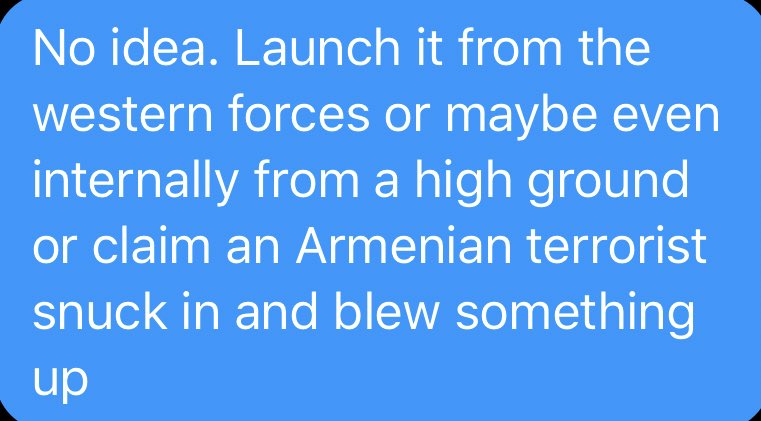 This message below had been making rounds this week as well. 2/ (continue below)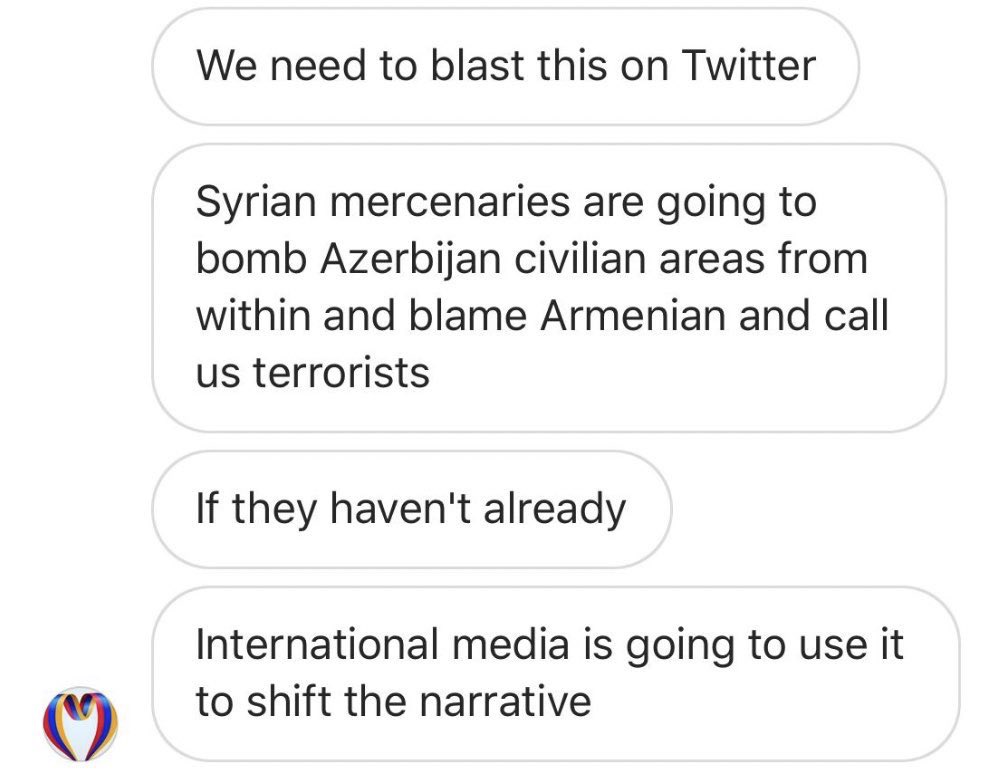 Here is a thread from Cavid Aga that is hinting something suspicious is going on 3/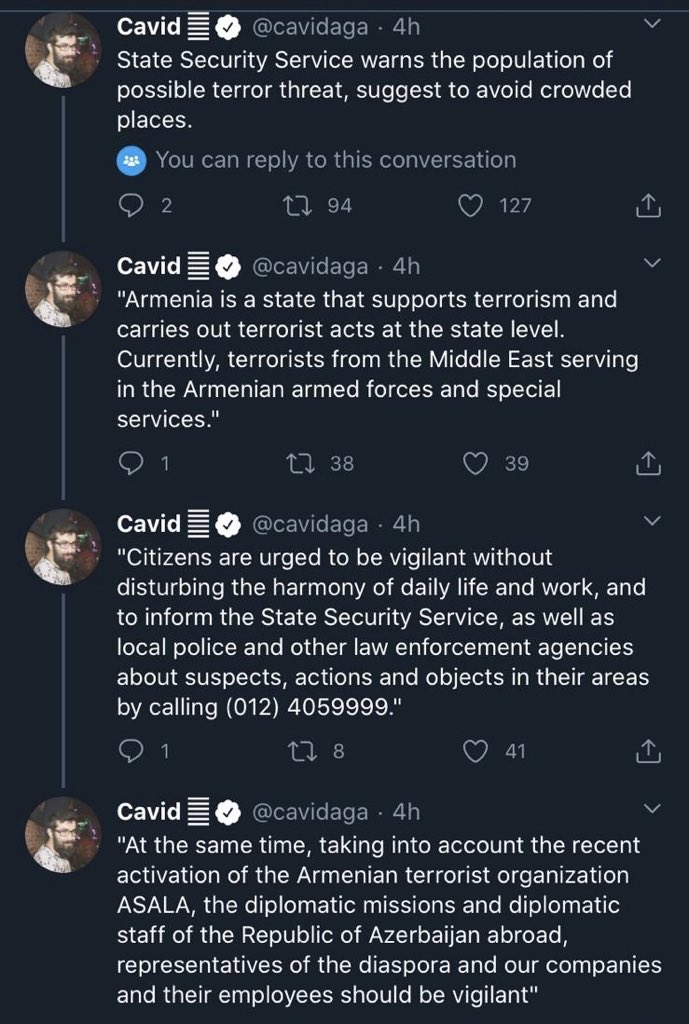 ASALA is constantly being used in Azeri rhetoric (like in Cavid's thread) but ASALA has been defunct since the 90s by Armenians who had severe disagreements with them, as explained below 5/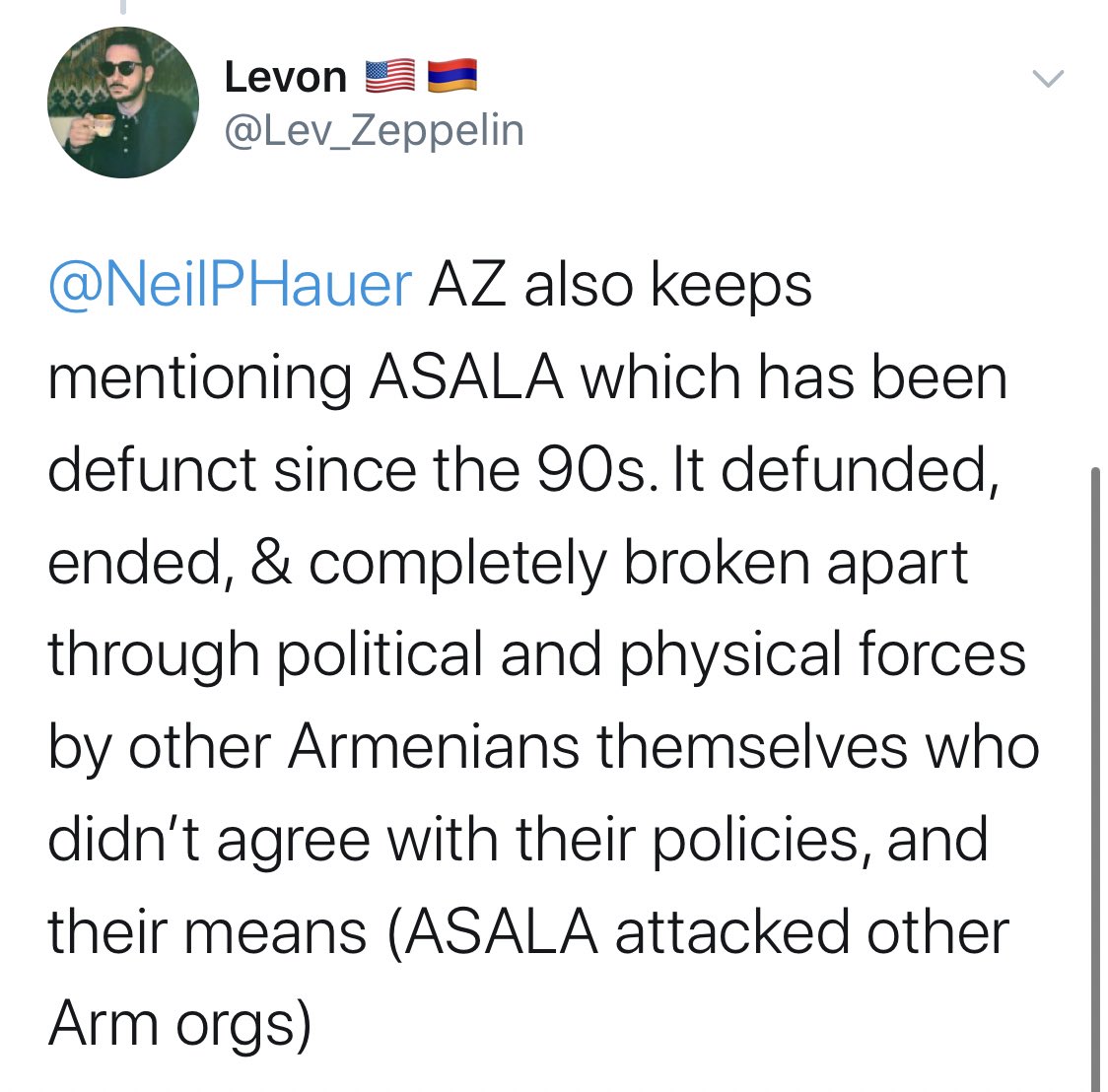 This is all evidence to be investigated that Azerbaijan attacked and sacrificed its own citizens. Azerbaijan has done this deadly propaganda on its own citizens before with Khojaly 6/
This is from a third party organization "Committee to Protect Journalists" where it is highlighted that one of they Key Eyewitnesses to Khojaly ended up dying of unknown circumstances. Much of the pictured that are circulated from Khojaly are pics from other events 7/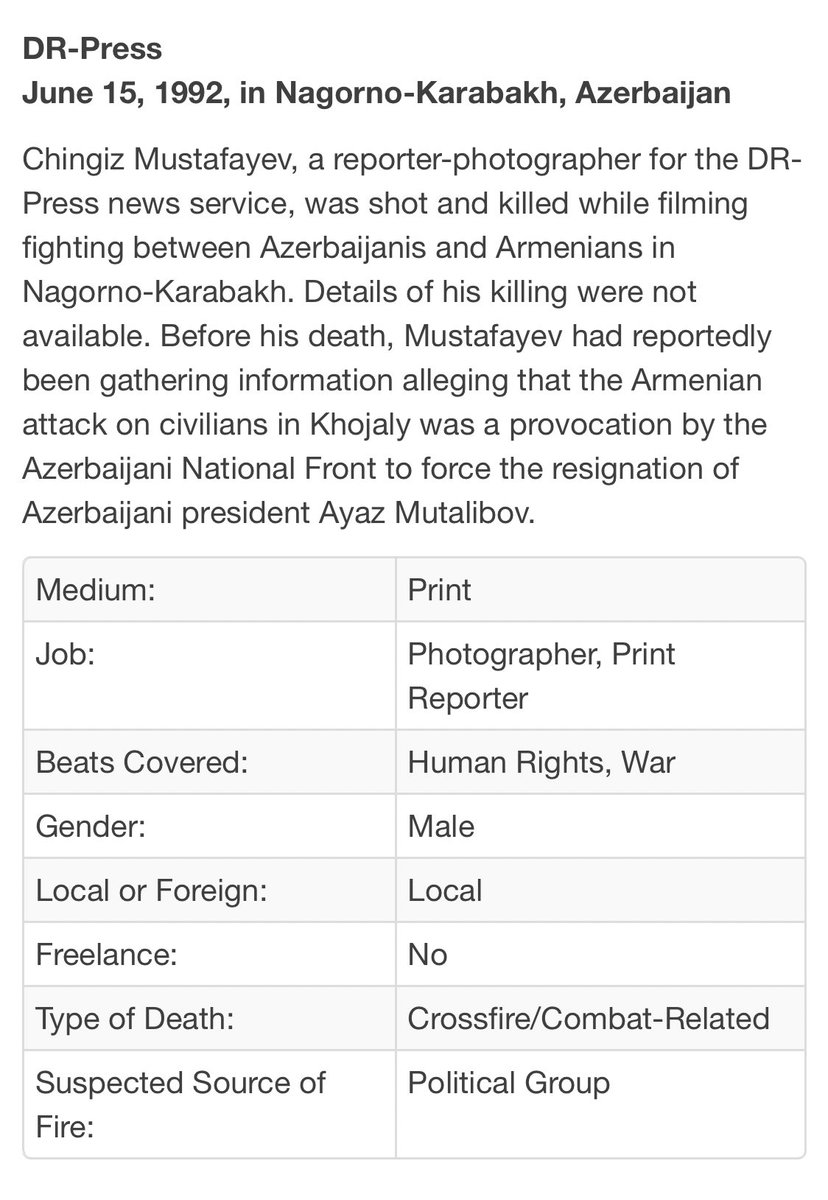 Here are two such examples of pictures from "Khojaly" that are pictures from other events, including that of the Armenian Genocide 8/
Memorial Human Rights Center also has evidence that the Azerbaijani forces used Khojaly Azeri people as human shields (meat shields) 9/

Here is
@517design
analysis of the capabilities of Armenian Grad, which is what Azerbaijan is claiming what struck Ganja and Mingachevir, a critique of a video posted by Azerbaijani media 10/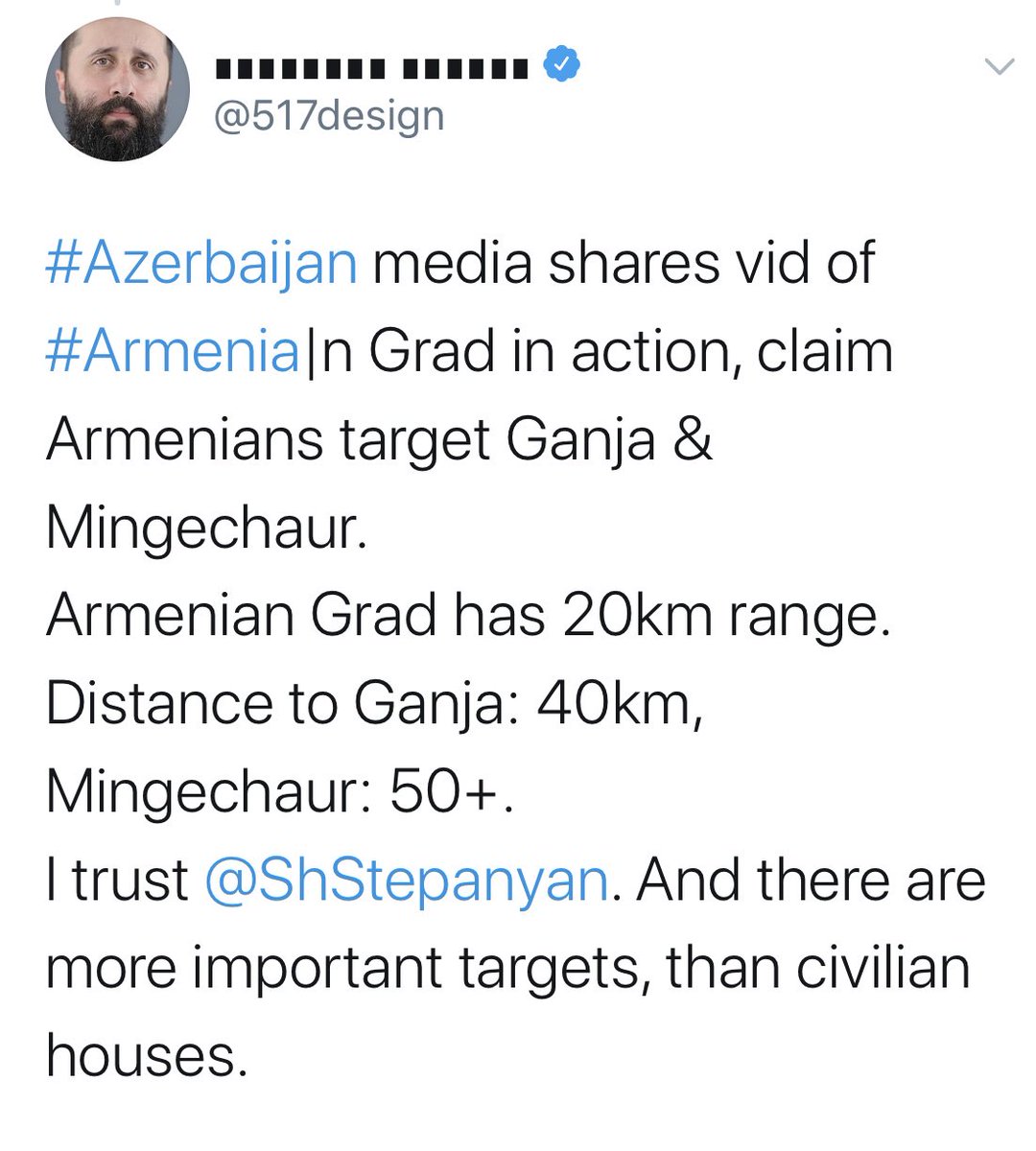 In short, there is evidence that the attacks in
#Ganja
and Mingachevir were either planned internally in Azerbaijan, or exacerbated and made worse. History shows this has been done before, and the Azerbaijani population is expendable to its dictator Aliyev. 11/
P.s
#Azerbaijan
is NOW copying what Armenians did several days ago when an Armenian cellist played at the bombed Ghazanchetsots Cathedral.
@Bairamian
has more on this. Screenshot below of William's post as well as the picture from Ghazanchetsots vs the musician at Ganja today 12/
#Azerbaijan
is now using fake news and pictures to pass for the Ganja attack. The picture below is making rounds on Azerbaijan telegram of a supposed victim of today's events. But it's actually a picture from 2016 Syria. The Azeri version, and the version from
@Reuters
below 13/