Seems like whole building collapsed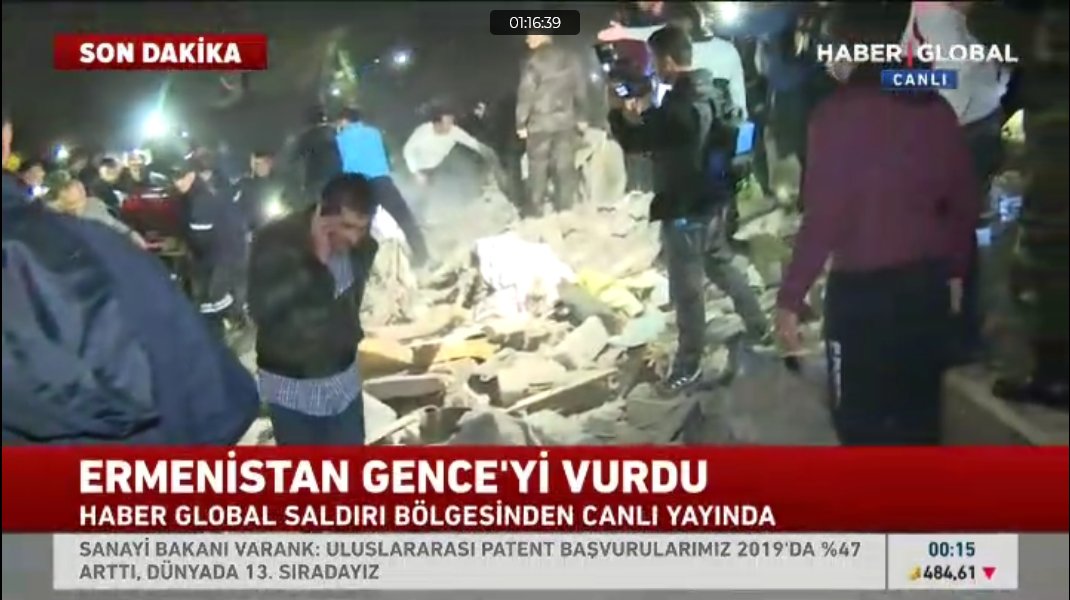 CNN Türk is live from a different side of the city where another missile landed
Saw a kid being dug out from debris, he seems alive.
Another building, collapsed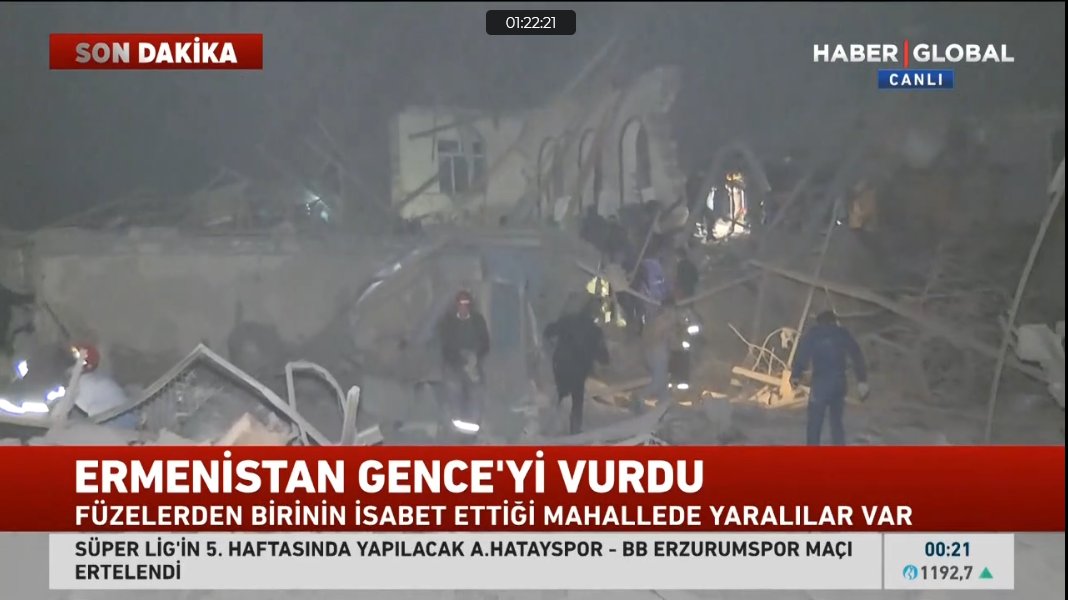 A local on live TV said the missile hit near the school No 29. Not precisely it, but the near it.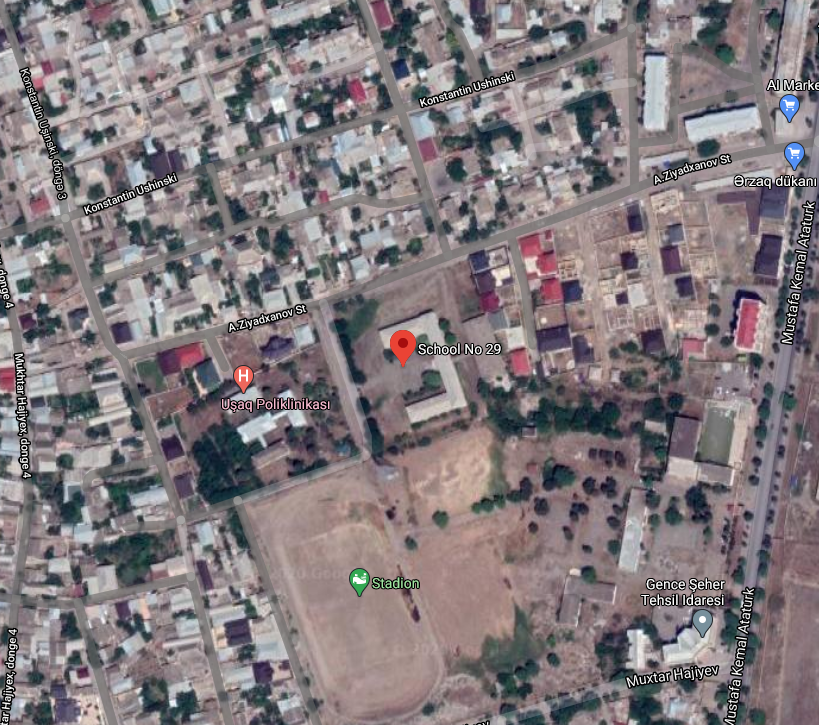 Rescuers and the police demand silence, because there might be survivors screaming under debris.
A baby was found under debris. (not known dead or injured)
Another kid was found, seems to be alive but grievously injured. Meanwhile my friend was denied to enter the area by police.
I see rescue dogs arrived at the scene too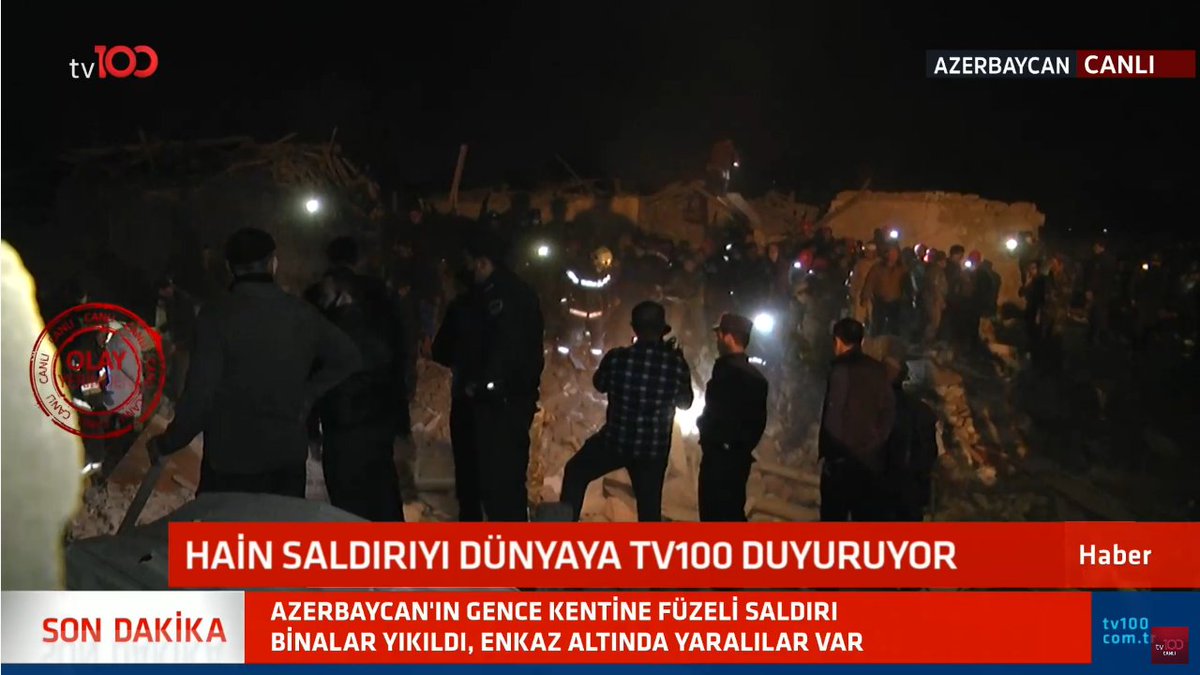 Casualties are unknown as of now. I am only reporting what I see on live feeds.
The journalist tried to interview a person, he said "You can't tell it with words brother, only with" (shows his heart). Probably a family member someone lives here.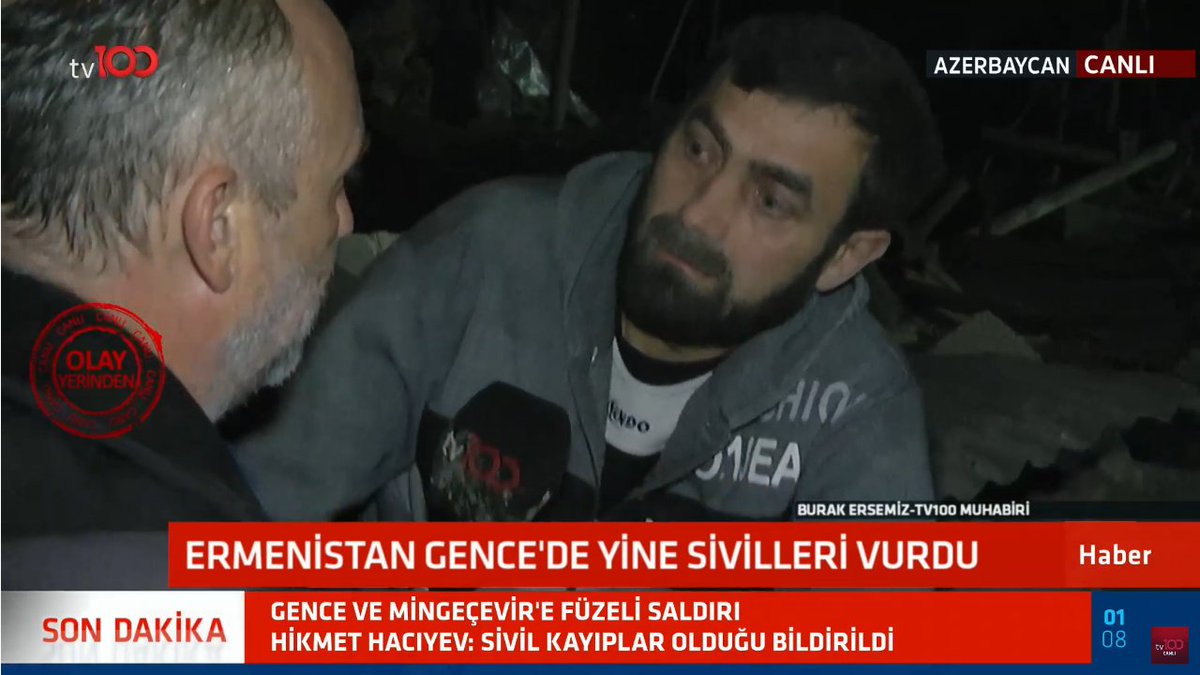 This is the only video my friend (Melek Bayramli) managed to capture on scene.
At least 20 buildings collapsed (according to Hikmet Hajiyev)
At least 2 injured here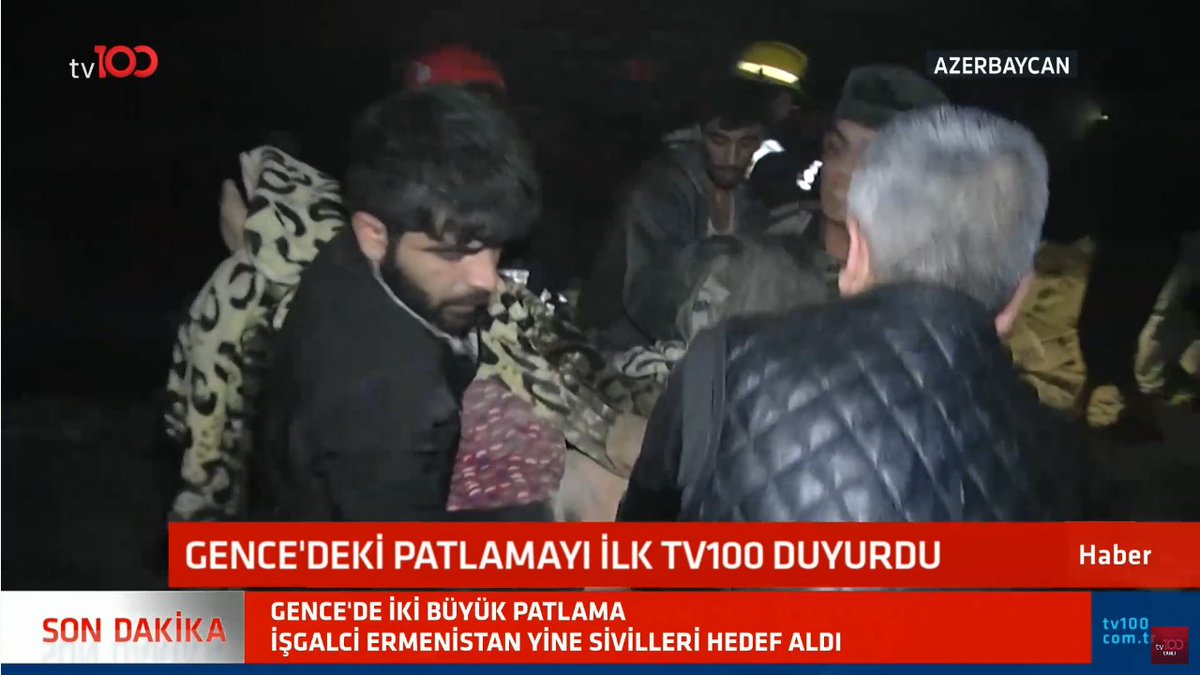 I saw one man alive, only head was moving around, covered with blood. At least he was alive.
Initial unverified reports say at least 5 dead, 35 injured.
Confirmed by Hikmet Hajiyev.
Police cordoning off the area, slowly moving journalists away to make way for ambulance access.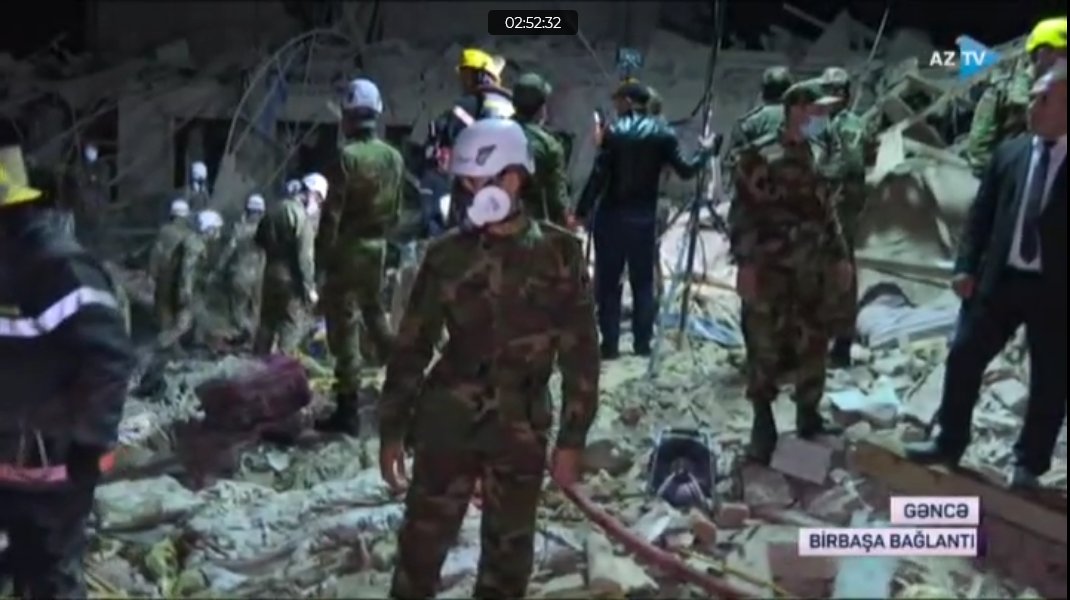 According to AzTV, the second missile landed at Javadkhan neighborhood of Ganja - approximately around here.