GOP STEPS ON OWN GENITALS - U.S. INTELLIGENCE COMMUNITY WARNED TRUMP THAT RUDY GIULIANI WAS COLLUDING WITH RUSSIAN INTELLIGENCE TO ATTACK 2020 ELECTION




https://www.washingtonpost.com/national-security/giuliani-biden-ukraine-russian-disinformation/2020/10/15/43158900-0ef5-11eb-b1e8-16b59b92b36d_story.html
Let's get terms straight: "target of an influence Op" by RIS when you're LOOKING TO PLAY FOOTSIE WITH RIS is, well, you ain't a victim.




Giuliani, among his ZILLION OTHER APPARENT MAJOR FELONIES was also a witting asset/agent/ stormdrain/ sewerpipe/ colostomy bag for RIS to Trump for YET MORE RUSSIAN POLITICAL WARFARE


NEVERTHELESS, HE PERSISTED: Even O'Brien was like, "DUDE, THIS IS REALLY OBVIOUS AND BAD" and Trump was like, "That's Rudy - we both looooove Russian propaganda/Mob stuff!"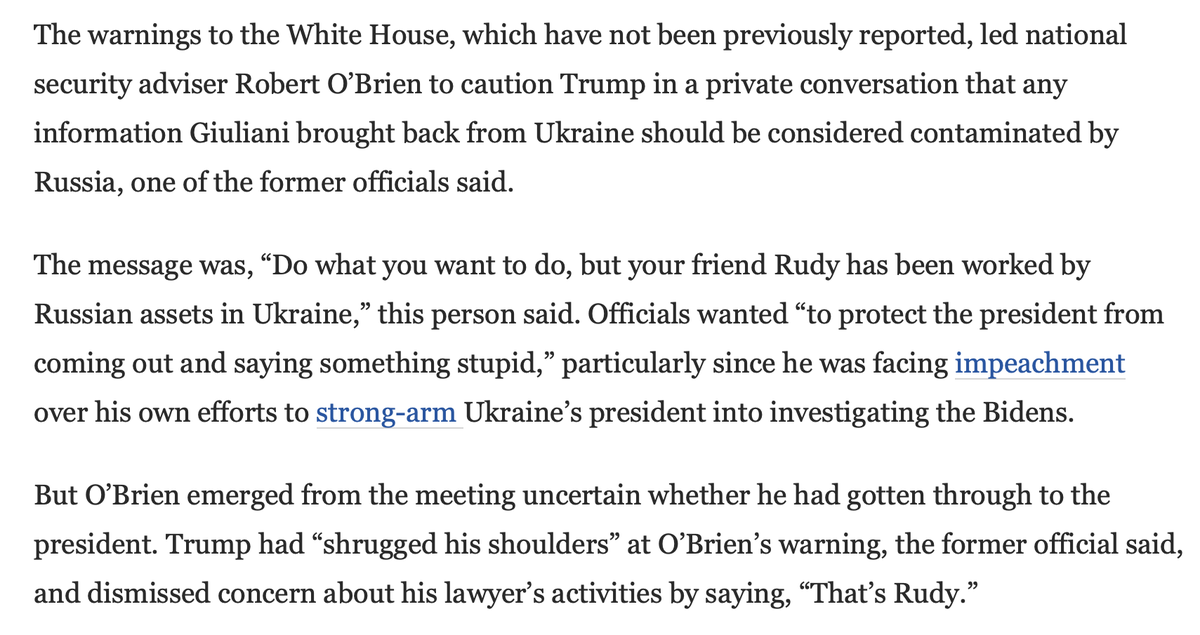 Trump and Fruity G were still colluding even after Trump was impeached.

Giuliani got picked up by NATO/Belizean/HAM Radio/Cosplay intelligence services, because WHO IS THIS STUPID?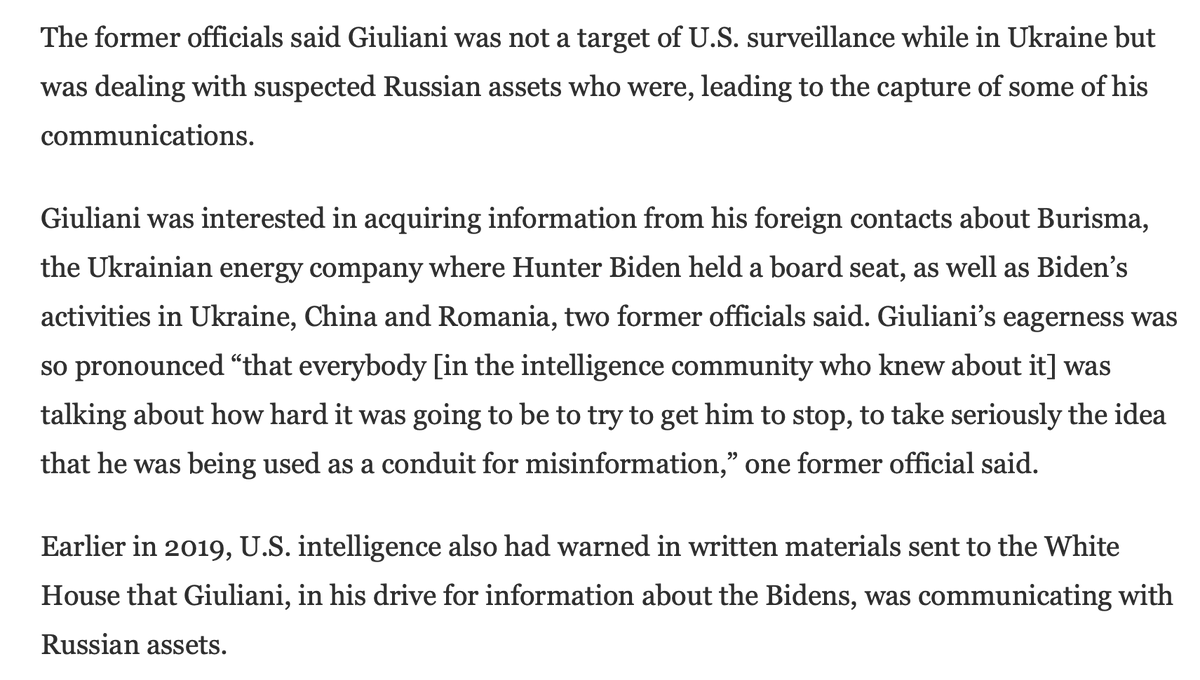 P.S. AFTER all of this, the GOP voted to keep Trump.
Then COVID arrived, Trump let a stack of skulls pile up, and the GOP still supports Trump.
Man...there's like nothing he can do to lose their votes! What's up with that?













HEY RUDY: DERKACH WENT TO THE FUCKING KGB ACADEMY
THAT'S YOUR FIRST SIGN oh you are adorbs, I swear
I mean, go to prison, but ADORBS