In the real world, Alberta remains an amazing place to live and to practise medicine. Our doctors are the highest-paid and live in the lowest-taxed province in Canada. Doctors from across Canada, and indeed the world, want to live and work here. 2/8
The
@CPSA_CA
, the independent body which regulates doctors, released their third-quarter report on how many doctors are registered to work here.
It shows a net gain of 246 doctors or a 2.3% increase over the last year. 3/8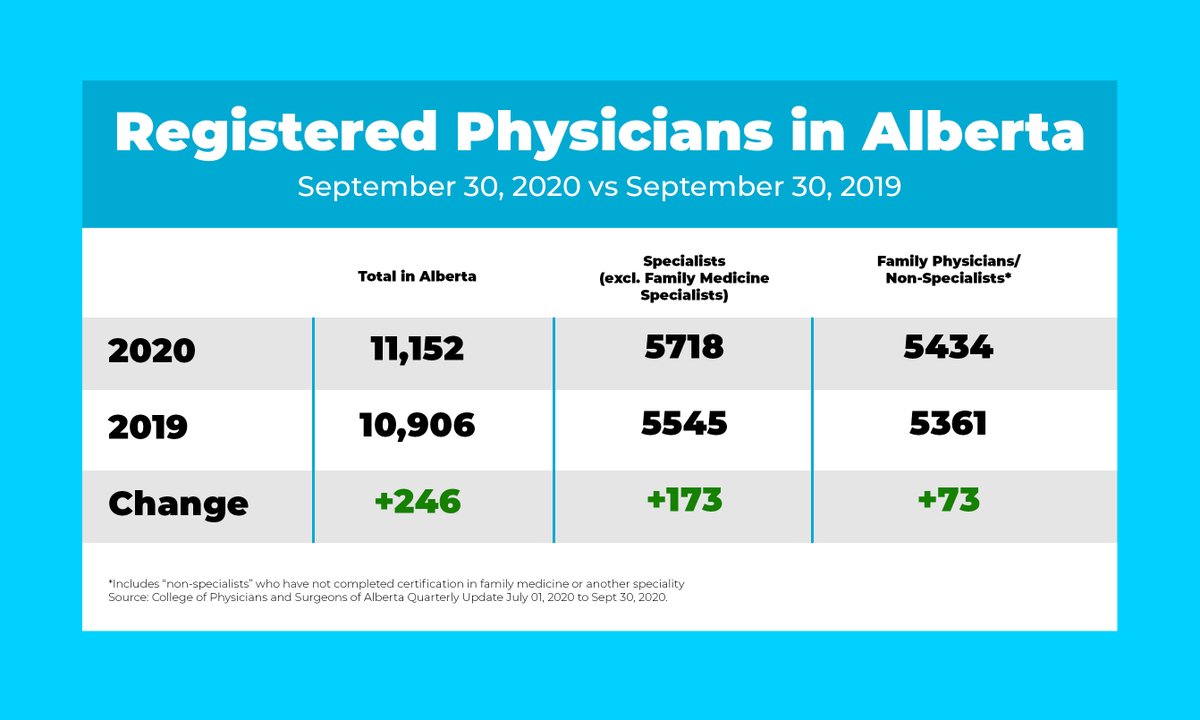 Broken down by gender, Alberta gained 173 female doctors and 73 male doctors. This is consistent with the CPSA's five-year history of registration statistics, which shows a steady increase of doctors practising in the province. 4/8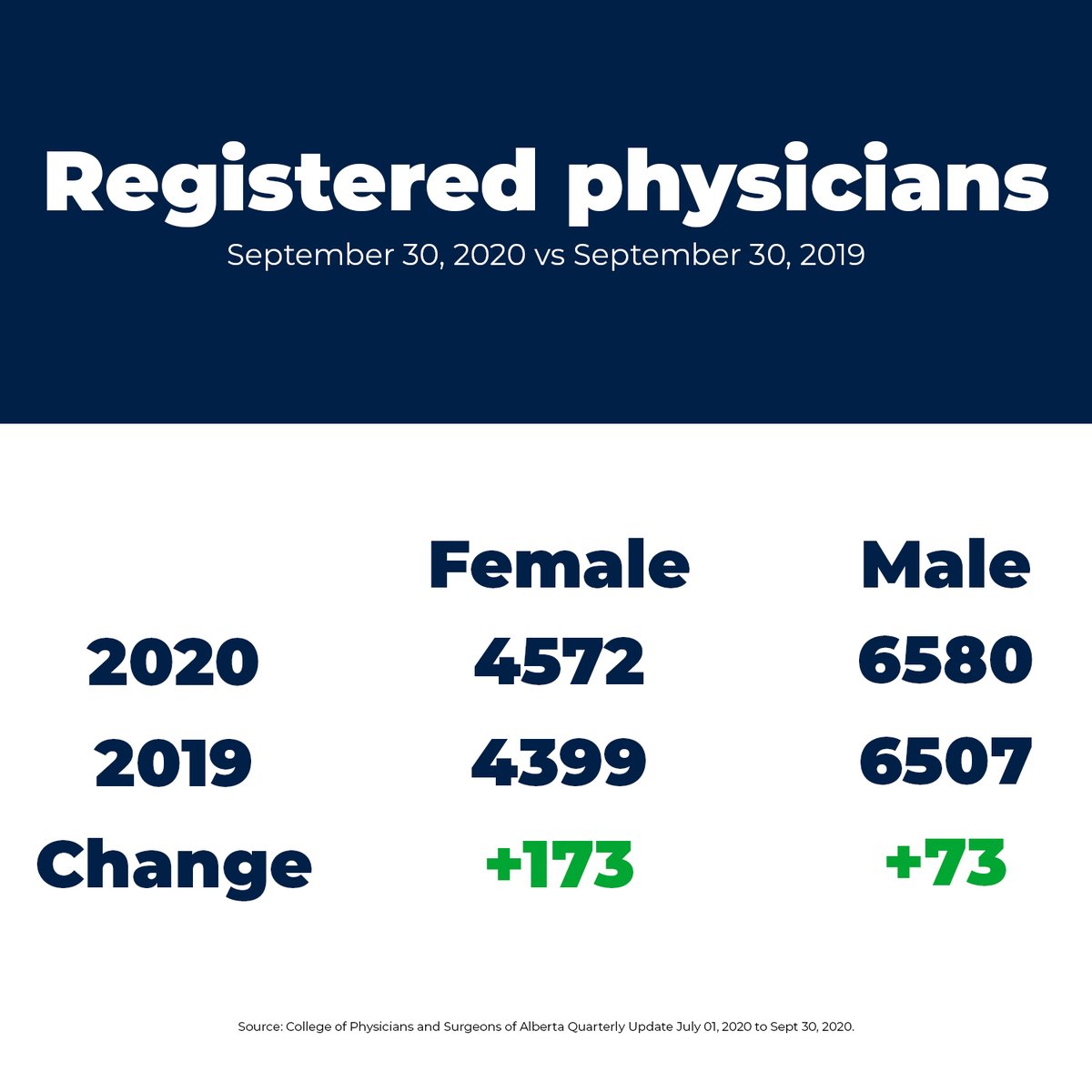 9 doctors returned to Alberta, 142 are newly-licensed trainees & 139 are new to Alberta but trained elsewhere.
An important note, those no longer working in Alberta:

4 gave up their licence

5 were suspended

3 passed away

22 retired
The number who left: 13.
5/8
The
@CPSA_CA
's Q3 report is a snapshot in time and should be taken with a grain of salt. Taking a hard look at the information and comparing it to trends seen in previous years shows no striking changes. 6/8
This gives patients in Alberta a glimpse of what we know to be true, but critics ignore: hundreds of physicians come and go every year for different reasons, all of them perfectly understandable. 7/8
Talking about doctor's pay isn't easy, but it's necessary.

We pay our doctors over $5 billion–10% of the provincial budget. We can debate, and it can be noisy. But scaring patients by falsely claiming that doctors are leaving is a line that nobody should be willing to cross. 8/8