Just for fun, we started digging through the accounts followed by 60 popular verified
#MAGA
accounts to see what there is to see. We found one weird thing that stuck out like a sore thumb (and will add more if/when we find more). . .
cc:
@ZellaQuixote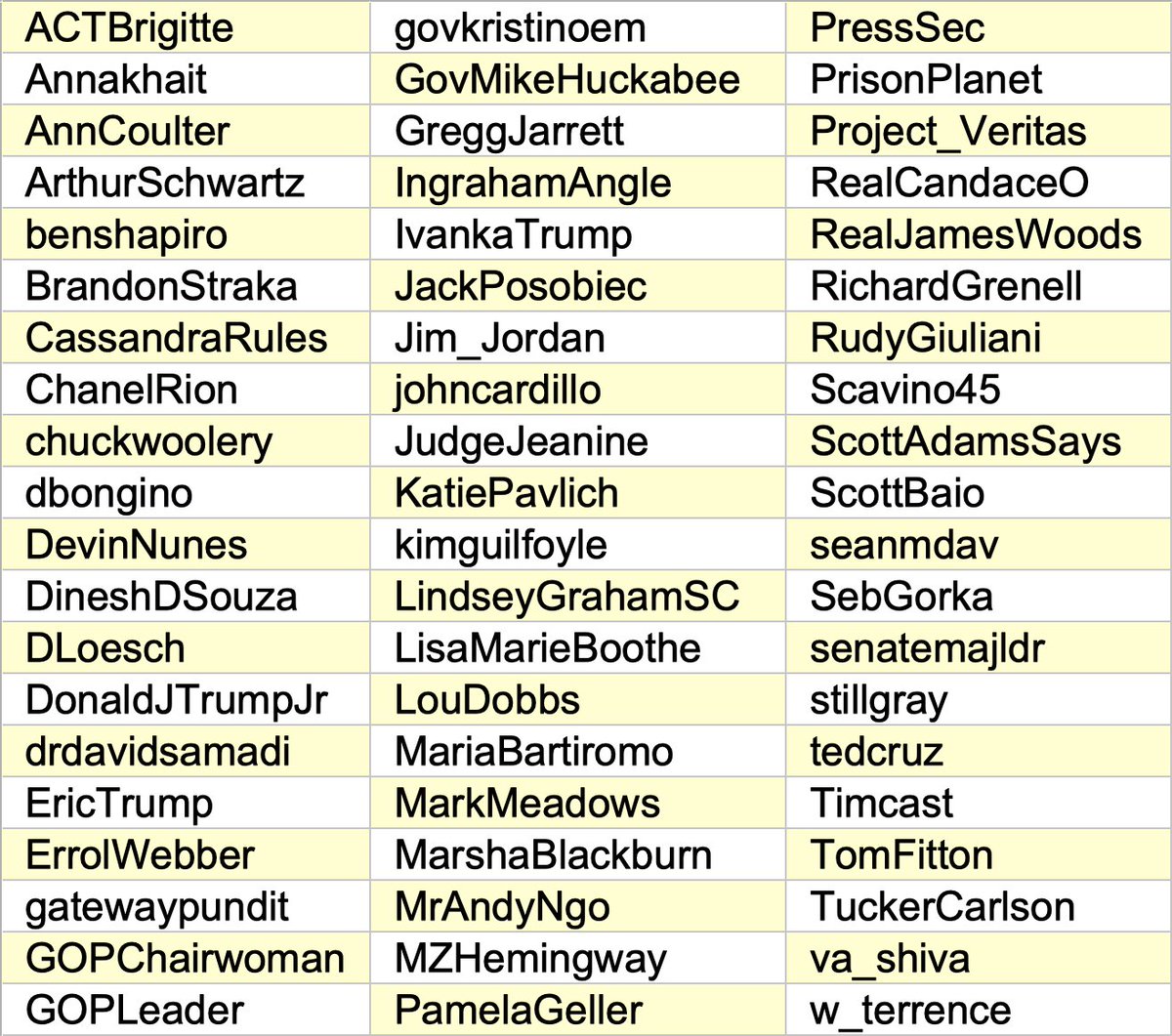 Since the account has no content, there's not really much about
@ScottIngwers
to analyze, but we did notice that despite the account being totally empty, it's picked up followers in a variety of languages.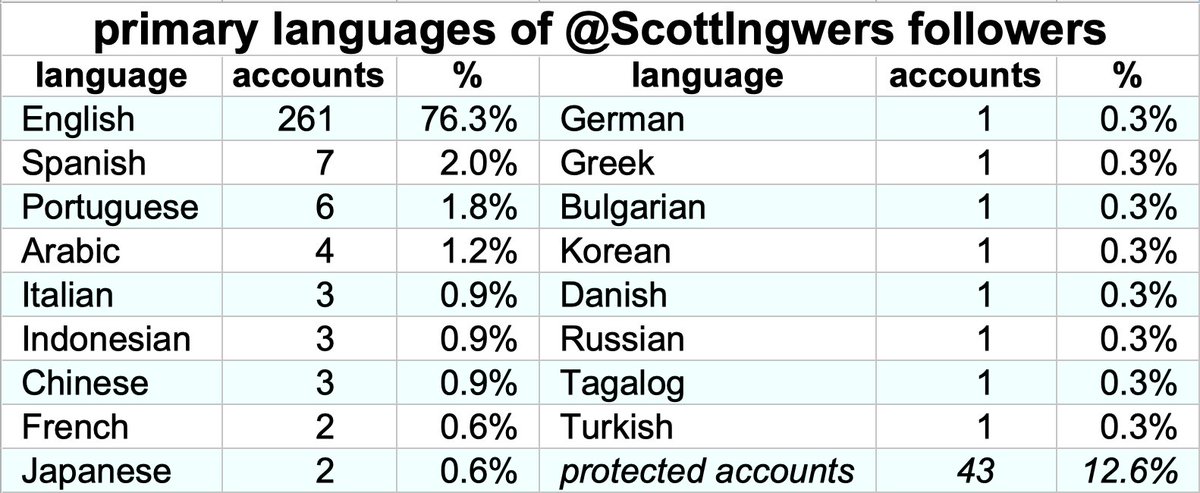 (also possibly interesting, one of
@ScottIngwers
protected followers,
@wn_defenders
, has the "1488" white supremacist dog whistle in its profile)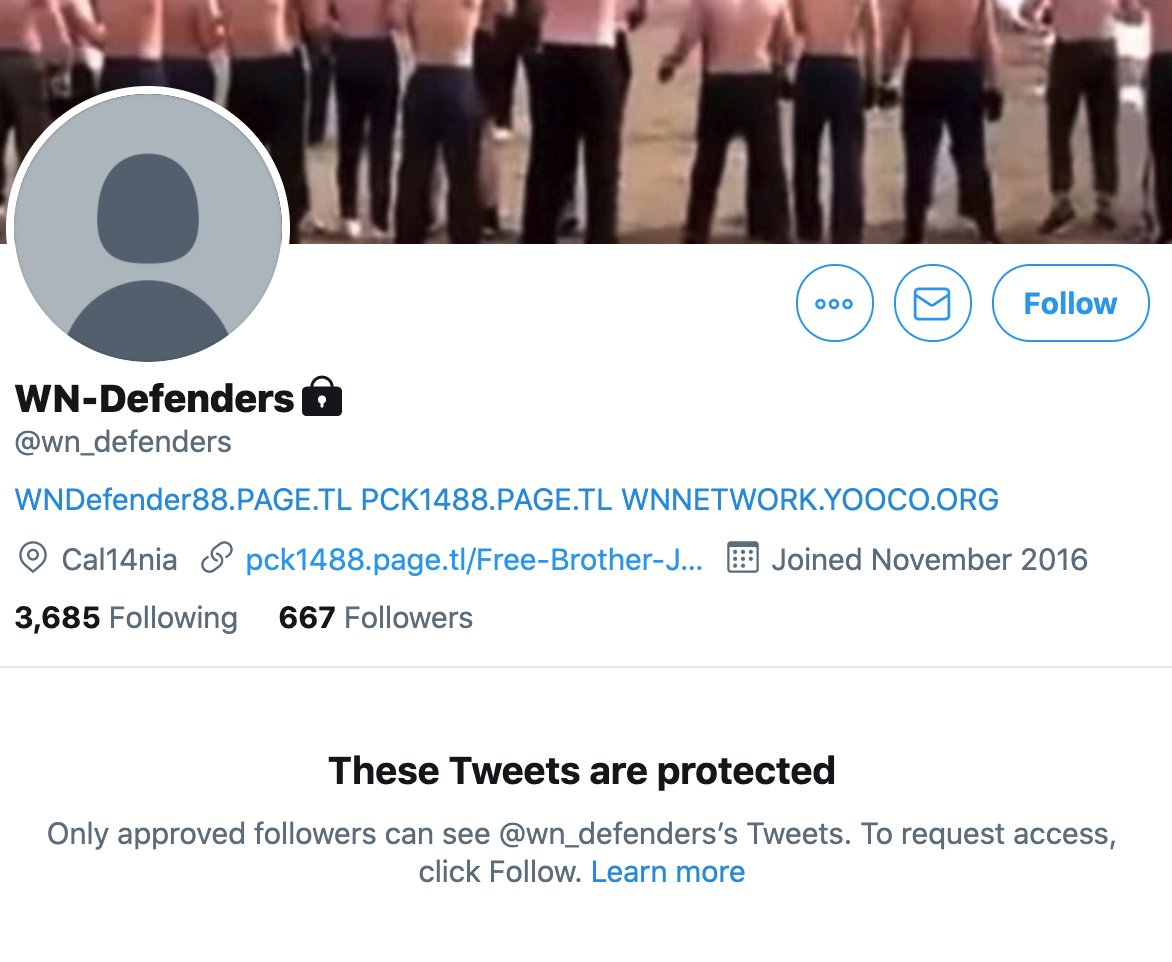 (possible partial explanation - as several folks have pointed out, there is a Trump Hotels executive with the same name as the empty account)