One month ago, a brave nurse exposed the racism, forced gynelogical procedures & abuses happeneing at Irwin County Dentention Center in GA. Today, more women have come forward, members of Congress visited Irwin & a House Resolution is demanding a full investigation
#ShutDownIrwin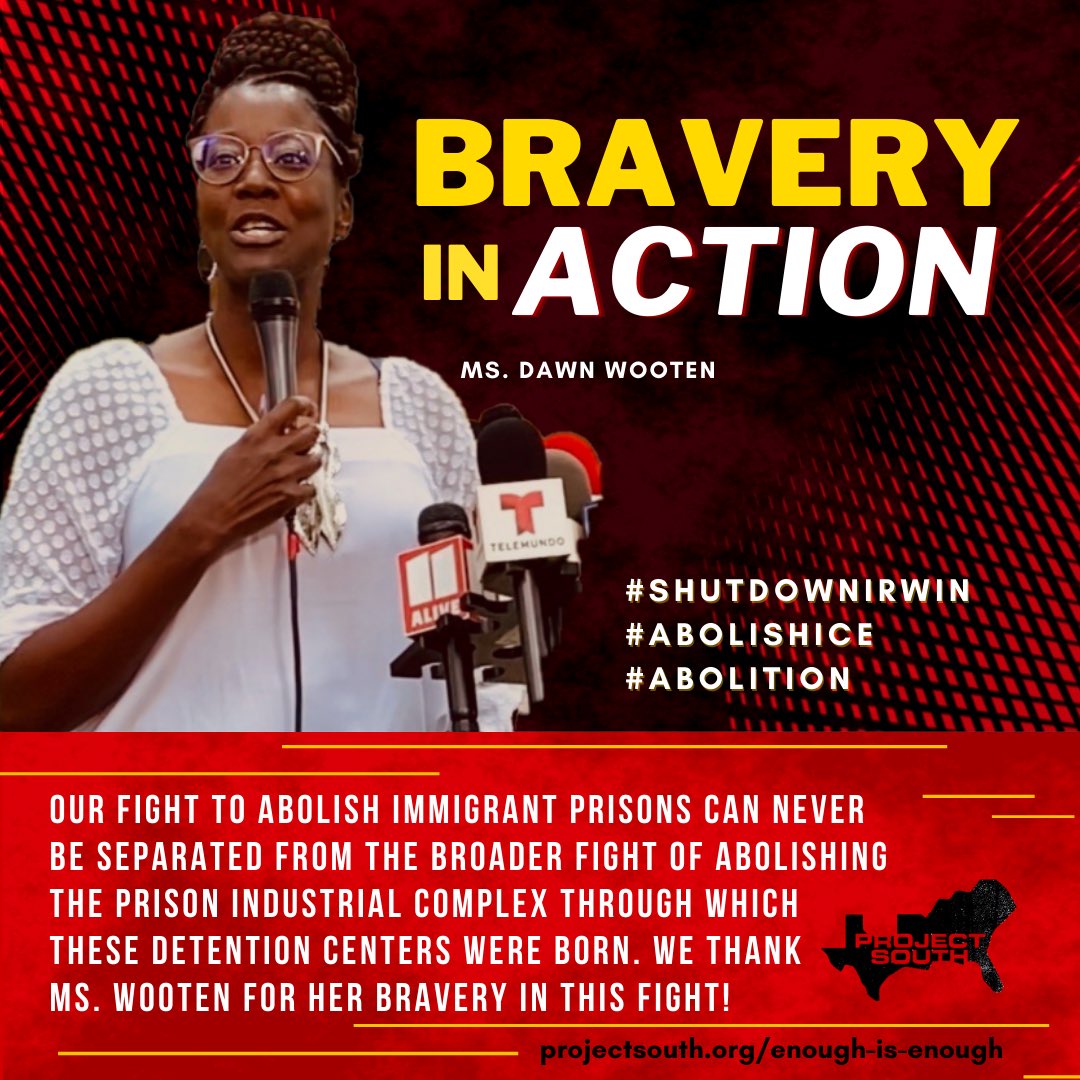 We recognize these victories & we are still fighting! We gathered folks from across movements as our fight to
#ShutDownIrwin
&
#AbolishICE
detention centers can never be separated from the broader fight to abolish the prison industrial complex that birthed these facilities.
These steps forward are fueled by the longtime work of GA-based organizers Project South,
@GLAHR_
@GaDetWatch
& the South Georgia Immigrant Support Network. Now is the time to combine our forces, expand our demands to Congress & end the systems that constantly harm our people.