Everything that's happening between
#Azerbaijan
&
#Armenia
is so complicated. I've read that "both sides" are equally at fault?
WRONG.
Here is proof that most of what you read from the Azeri side is false propaganda.
****A THREAD****
1/14
To start, here's a quick taste of flat out lies Azeri trolls say to make Armenians seem evil:
A graphic photo of a dead woman they say was slaughtered by Armenians in the Khojaly massacre.
The photo? A poor victim of USA serial killer Ed Gein

2/14
https://twitter.com/annnnggg/status/1315093876139384832
Ignoring the bots for a sec, it's worth noting the MAJORITY of citizens in Azerbaijan have *zero* access to the free internet.
Since starting this war, the country has blocked all social media so its citizens can only read anti-Armenia propaganda.
7/14
https://twitter.com/MuradGazdiev/status/1313802761155284993
International journalists are free to come and go from Armenia, but until only 2 days ago they were PROHIBITED from entering Azerbaijan.
And when they were permitted to come to the country, they are prevented from moving around freely.
9/14
https://twitter.com/Shirinyan/status/1314323082627166208
And for anyone still falling for the "UN says it's part of Azerbaijan so we are only killing our OWN civilians!" argument:
13/14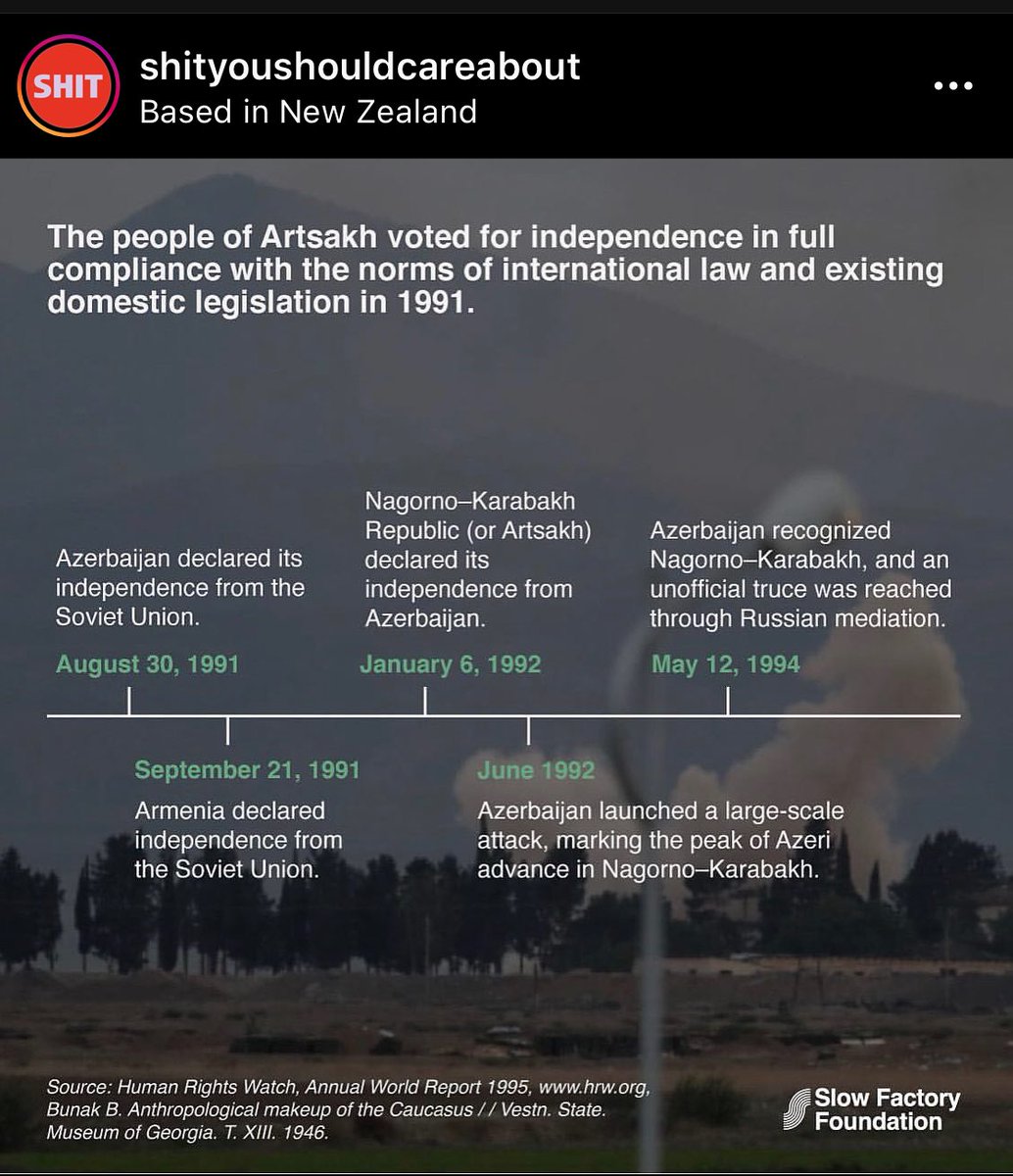 So keep all of this in mind when you hear that "Armenia started this war!" Even tho a tiny country 3M people has *everything to lose* by starting a war against the combined might of 90M Azerbaijan & Turkey.

I'm glad to see that the truth is getting out there more & more.

14/14