Thread on TRP fraud (elaboration of tweets by
@BefittingFacts
and
@MinhazMerchant
)
On Oct 6, Kashinath Doekar of BARC files complaint in Thane police against India Today for TRP fraud.
Thane police arrests Vishal Bhandari of BARC. 1/n
Vishal accepts that he got money to increase TRP of India Today and other two channels Fakt Marathi and Box Cinema.
On Oct 7, strangely Thane police writes to BARC and asks for Republic's details instead of India Today. 2/n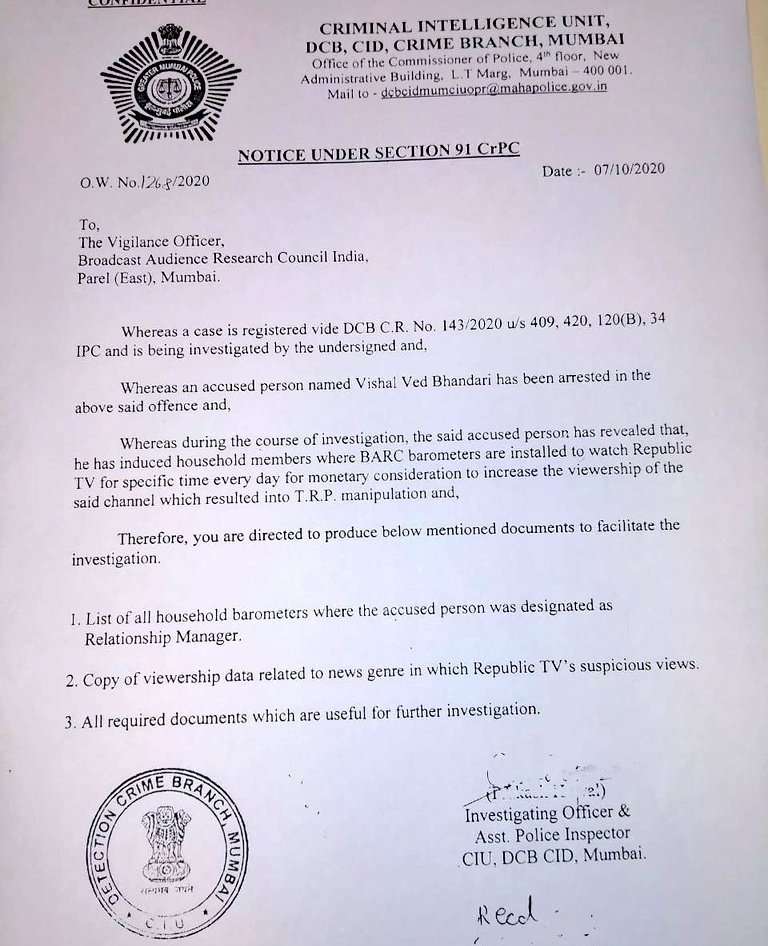 On Oct 8, Mumbai Police commissioner Parambir Singh calls Press Conference to name Republic (despite no FIR) threatens arrest, seizure of bank a/c. IndiaToday, despite FIR, go scot free. 3/n
After press conference, Parambir Singh gives one-to-one interview to the very channel named in FIR, India Today while probe is still on.
Same evening Republic broadcasts original FIR naming India Today & busts his lies even as police comm'r is giving interview to accused. 4/n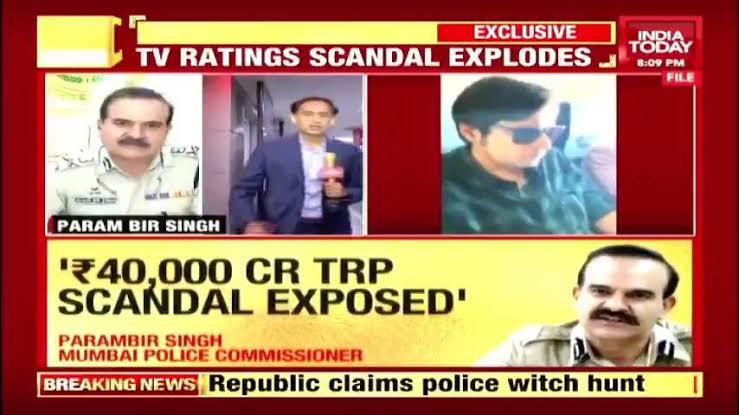 Immediately Jt CP issues statement clearing India Today in a lightning fast investigation. Says no evidence found against India Today & bizarrely claims that accused has named Republic.

Republic speaks to main witness who again goes on record naming India Today not Republic. 5/n