There are THREE REASONS:
1. People change their minds at the last second.

2. Most Trump supporters do not take part in polls.

3. First-time voters can't be polled.
ALL THREE FACTORS ARE MORE IN PLAY THIS TIME AROUND THAN IN 2016.
We have the same dynamic of Trump drawing massive crowds, while his opponent can't even fill an SUV.

And this time, Trump opponents is senile, utterly off-putting, and has a record of 47 years of failure.

What else is different?

Endless violence from Democrat supporters.
Dictatorial Democrat governors.

Outrageous suicidal accusations from Democrats.

Rabid frenzied hate from Democrats.

MASSIVE defections from the Democrat party.
On Trump's side, we have rebuilding the economy TWICE.

Unprecedented inroads into staunchly Democrat voting blocs.

Wildly popular political changes.

Nobel prize nominations.

And a view of the world outside of the US.

This election is a choice between order and chaos.
Sanity and insanity.

It's clear that pollsters are being forced to release hilariously fake polls.

"Biden is up 14 points nationally over Trump!"

In the entire history of the US, no incumbent president has lost by double digits.
Trump and the vRNC together have contacted over 100 million voters.

And you can BET that they concentrated on the people they wanted most to reach.

Not you and me.

LOOK:
A Jewish Yeshiva student, a Jewish cowboy, a black Christian, and a gorgeous woman of who KNOWS which race(s) and ethnicity.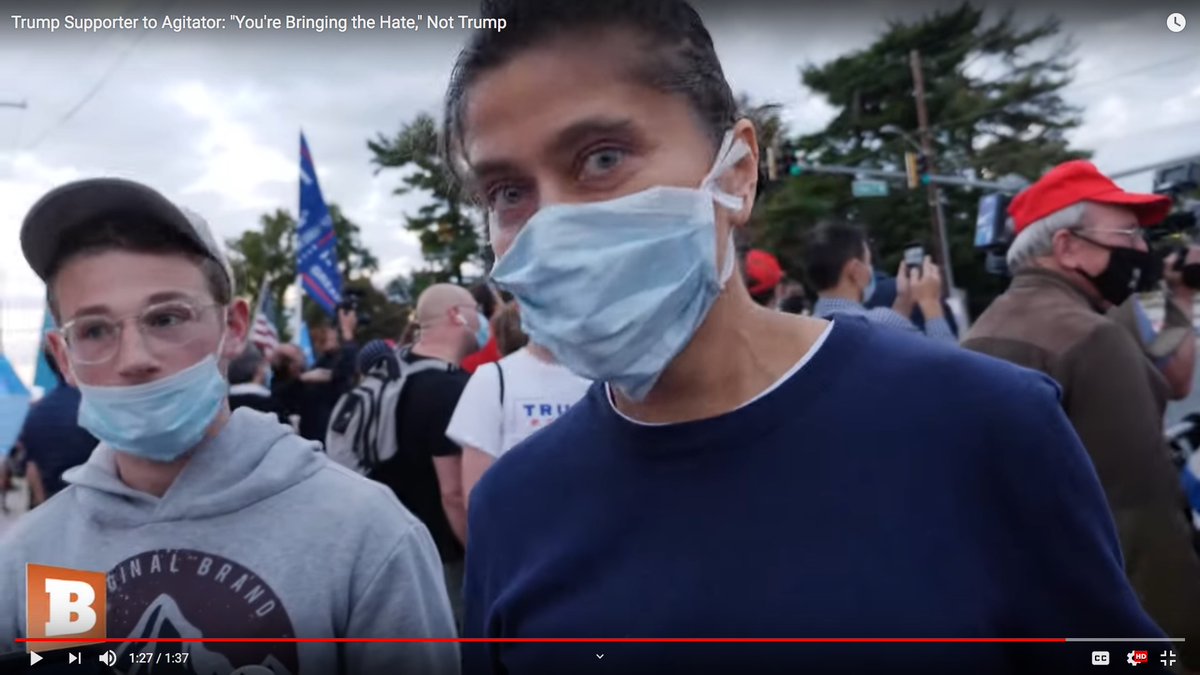 On the other side, a DICK.
"Black Lives Matter" on his hoodie...as he totally disrespects a black man speaking to him from his heart.
"Yeah, whatever, BLACK SLAVE. Shut up. You're not even worth my time, boy."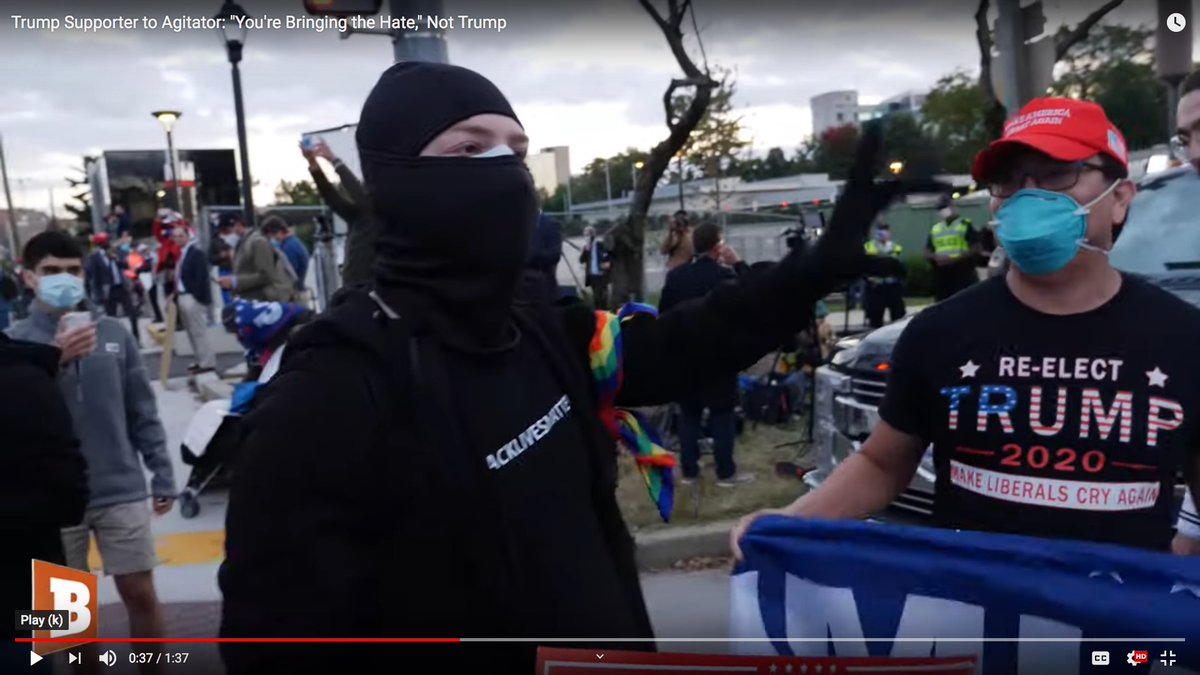 Asian Trump supporter on the right.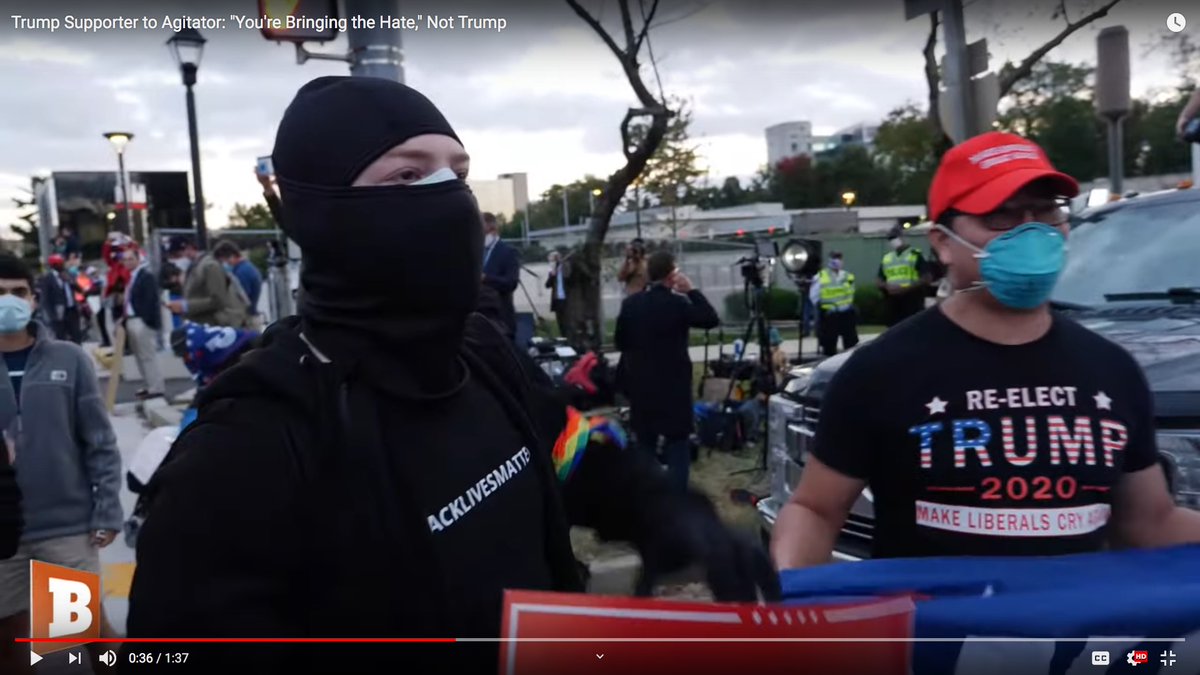 Trump-supporting Jewish hiker kid in the center.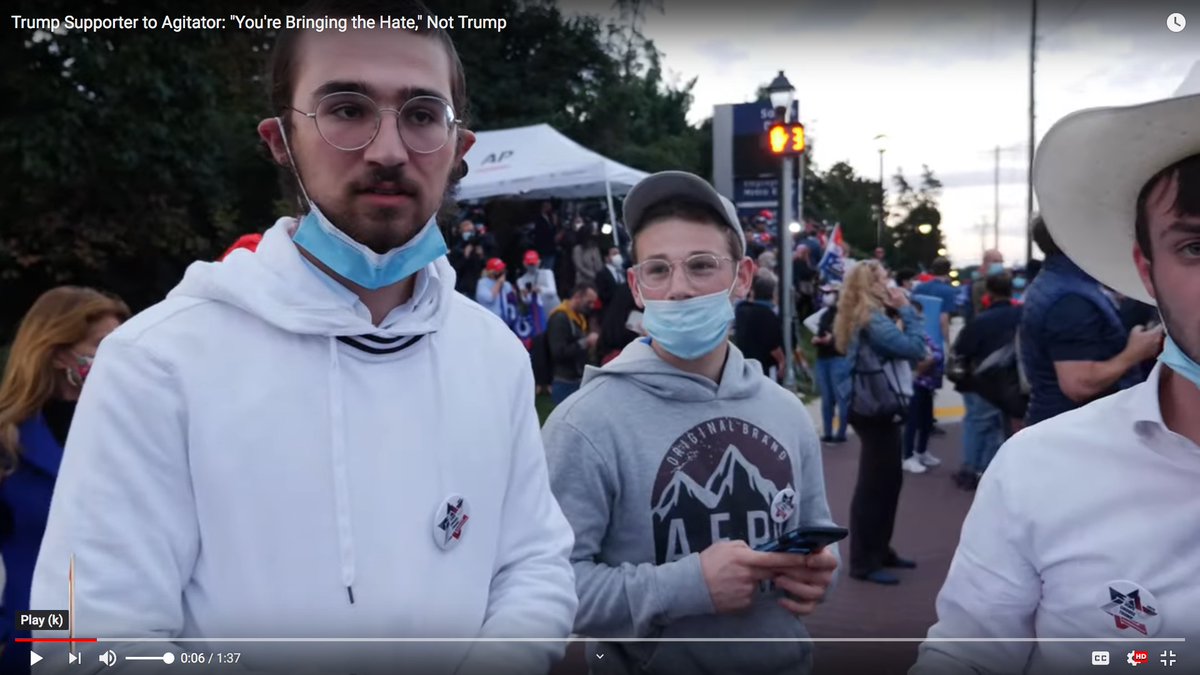 Think of the utter inhumanity of telling people that because of their race, ethnicity, or religion, they must vote a certain way.

THAT is apartheid.

Jim Crow.

" ______________'s allowed."

Trump is making America live up to its promise:

FREEDOM.
We've gone astray multiple times, but THIS TIME, we get it right.

I'll end with my own experiences.

Japan has the most racist culture on the planet.

BUT.

I always found perfectly nice people who did NOT see race at all.

So you can't condemn all Japanese as racist.
Far from it.

The urge to improve was STRONG in Japan.

The individualists hid it, but they were their true selves with me.

Even in that racist country, I barely had a problem.

The US is NOT a racist country.

We're already FAR beyond the rest of the world.
Trump is saying flat out that he's going to win.
He will.
His enemies are feeble. All their stunts are designed to appeal to THEMSELVES.
Like this guy, they bark slogans and then walk away.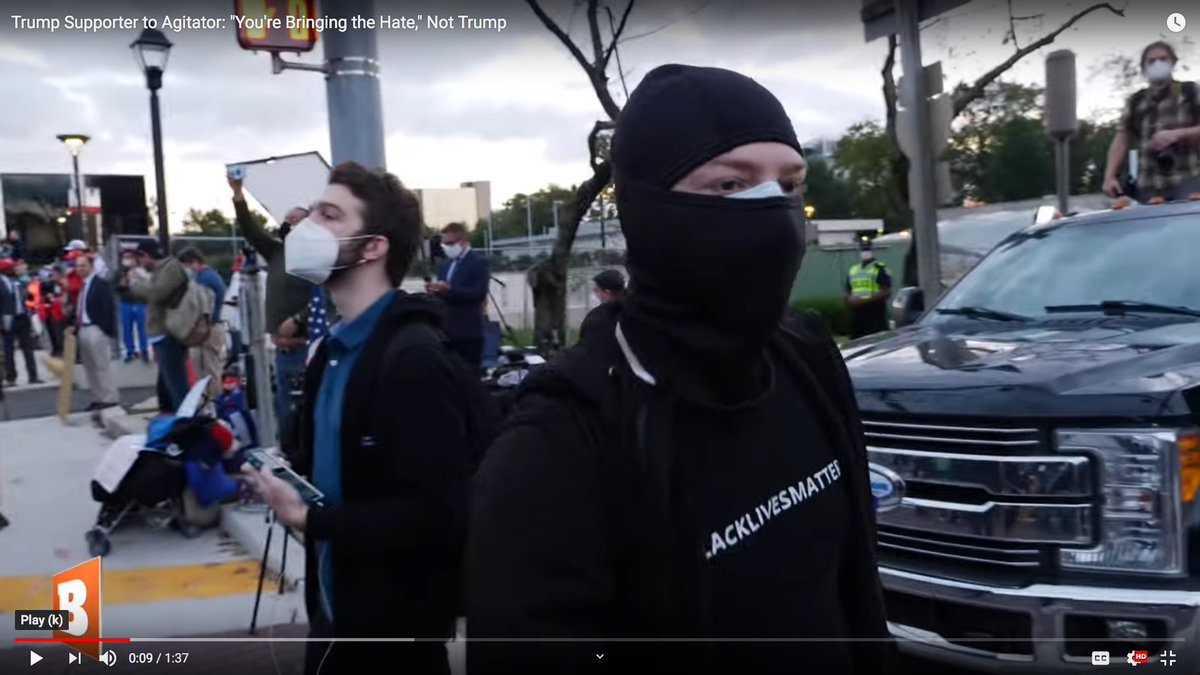 You know what he said?

"He's building a colonialist apartheid state."

This is like someone telling you that Trump is building a hypersonic cheesecake state.

THEY THINK THAT BEING INSANE IS THEIR TICKET TO VICTORY.

And to THEM, 2016 never happened.
Trump contracting and surviving COVID-19 destroys the Democrat narrative of this disease being worse than the Black Death.

The party of endless flops.

Be happy warriors.

All is well.

END