There are at least two F-16s at Ganja International Airport in Azerbaijan, our analysis of an Oct. 3
@planetlabs
satellite image shows. The fighter jets are likely operated by the Turkish Air Force, alongside a possible CN-235 cargo aircraft. Here's a short thread why.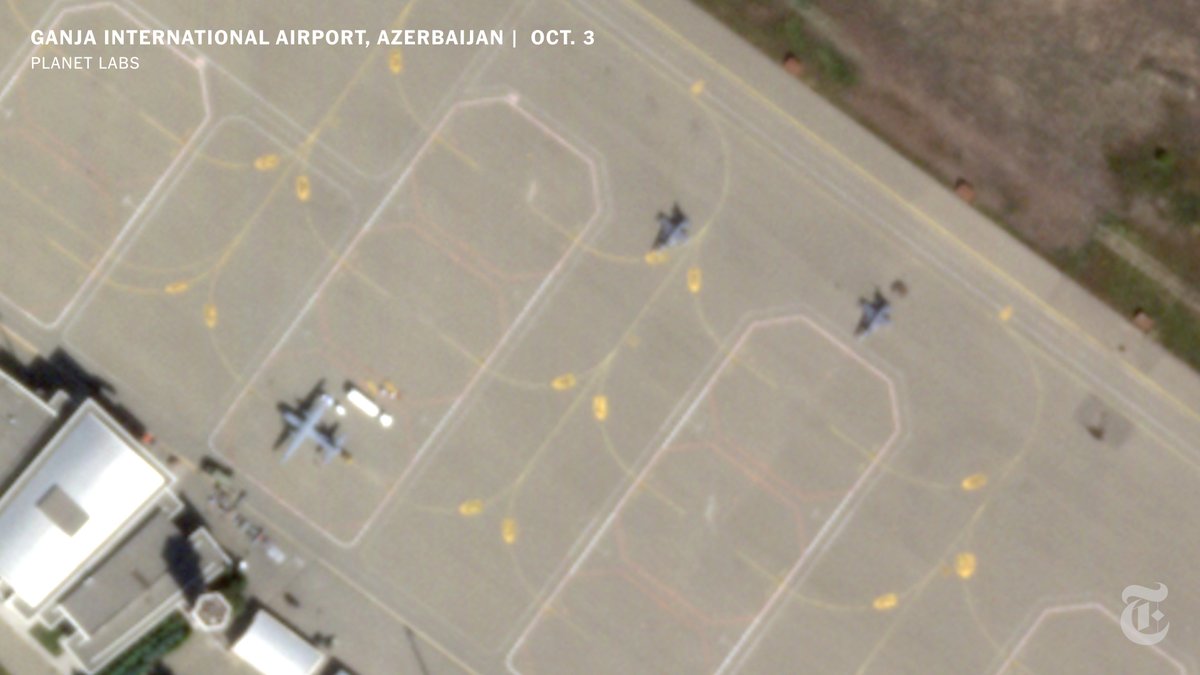 We compared the approximate measurements and visual characteristics (canard wings, color, etc.) with a variety of aircraft, including those operated by the Azerbaijani Air Force (MiG-21, MiG-29, Su-25, L-39). The Turkish-operated F-16 is the closest match.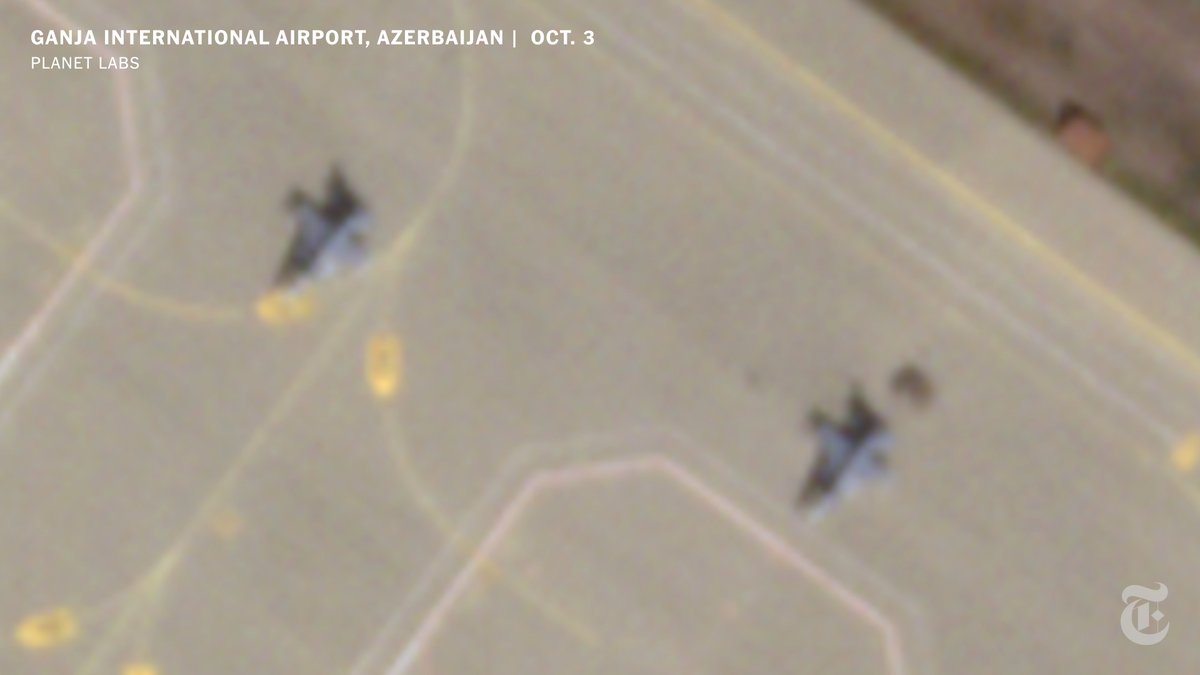 The
@nytimes
Visual Investigations team will continue to monitor the ongoing fighting Nagorno-Karabakh, which has killed at least dozens of people. Feel free to reach out with tips and comments via DM, e-mail (
[email protected]
) or messaging apps (see profile).