THREAD
As
@realDonaldTrump
knows only too well, when you dare criticize the sacrament of socialized medicine, the holy warriors descend.
But the holy warriors are always wrong.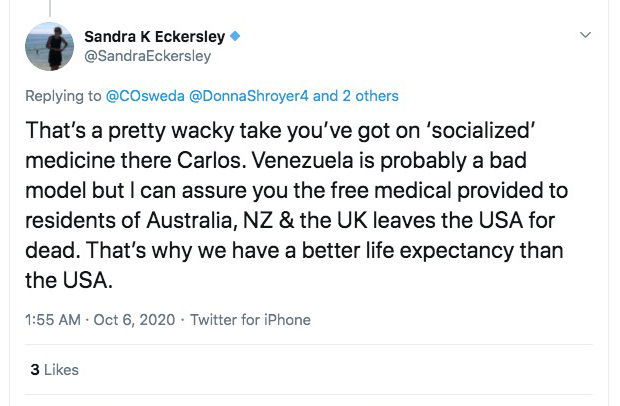 Holy warrior Sandra dismisses my LIFE'S EXPERIENCES out of hand.

I lived in five countries with socialized medicine--Venezuela, the Netherlands, Norway, the UK, Japan--and got care from the medieval period.

I said nothing about Australian or New Zealand.

BUT.
Sandra's wrong.

Of course.

Advances in health care benefitted THE ENTIRE WORLD, but they're NOT a major contributor to life expectancy.

This article is the best I've seen in explaining the contributors to life expectancy.
1. Gender

2. Genetics

3. Prenatal and childhood conditions

4. Education

5. Socio-economic status

6. Marital status

7. Ethnicity/migrant status

8. Lifestyle

9. Medical technology
You can see INSTANTLY that it's ridiculous to try and compare US life expectancy to that of any other country, because we're NOT LIKE any other country.

And look at the SOCIETAL COST of the higher life expectancy in Australia, New Zealand, and the UK.

THEY'RE POLICE STATES.
You can be arrested, tried convicted, and sentenced to prison for WORDS.

Socialized medicine can't be viewed in isolation.

With it comes outrageously oppressive government.

LISTEN TO TRUMP.
AMERICANS ACCEPT RISK.
Generally, we refuse to turn the management of our lives over to government bureaucrats.
With leftism comes HATE.
I watched
@SandraEckersley
's tweets devolve into rage.
THEY HATE ALL OPPOSITION.
And PRIVATELY, they hate socialized medicine.
The only reason they defend it to AMERICANS is that they're obsessed with us.

We're the hot girl in school who the plain Janes and bitter fatsos hate.

When I was in college, the most beautiful woman I ever saw was in my European history class.
She looked just like this.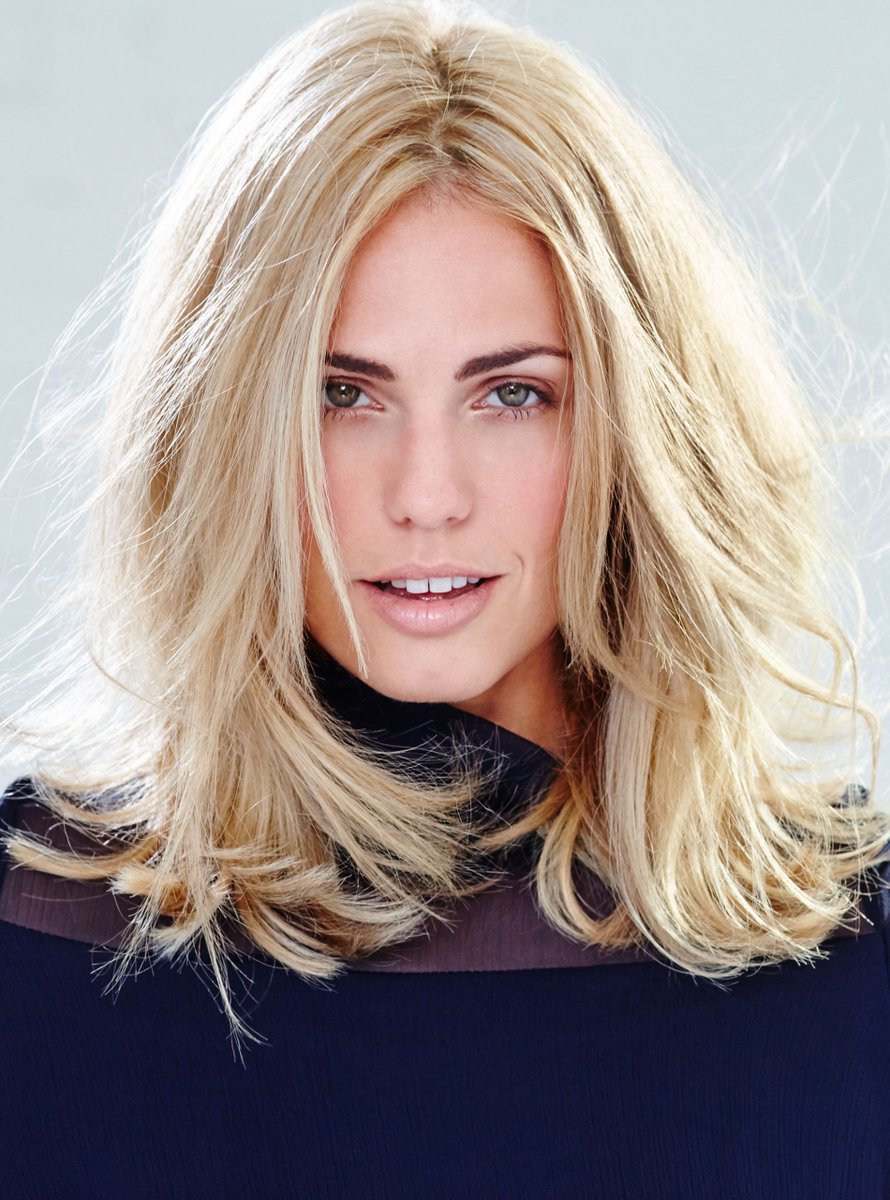 NOBODY EVER TALKED TO HER.

So one day in the cafeteria, I asked her if I could join her.

She said yes.

She was a model from Monaco.

REALLY SMART, FUNNY, AND NICE.

We became best buds.

Did everything together. Totally platonic, because she wasn't there for a boyfriend.
She was ostracized because of her looks.

And that's how the world see the United States.

Half the frigging college asked me about her, and if I was "banging" her.

I'd tell them that we'd discovered that we were identical twins separated at birth.
The world needs to STOP COMPARING THEMSELVES TO US.

I lived in six countries and visited another 40 or so.

Most of the world has oppressive, racist governments.

They project their own failure onto us.
When I criticize the sacrament of socialized medicine, I do so as an AMERICAN.

Everyone else can KEEP their beloved broken-down junkers.

We're not going to take them from you.

If your system is superior, GREAT.

We STILL don't want it, because we don't want police states.
I don't except you to understand, Sandra.

You've never done a lick of research.

You simply gulp down what you're fed by your masters.

Americans are OUR OWN masters.

And Trump is the least-interventionist president we've ever had.
BUTT OUT.

I'm not attacking your WIFE, for God's sake.

I'm simply stating A FACT.

Socialized medicine--as ObamaCare shows--is designed to KILL those who are deemed unworthy of life.

No thanks.

END