A complex set of international legal measures protecting the fossil fuel industry risks significantly increasing the cost of moving to green energy and tackling
#ClimateChange
, shows a new IIED report released today. -->
https://www.iied.org/international-treaties-threaten-affordability-climate-action-new-report
1/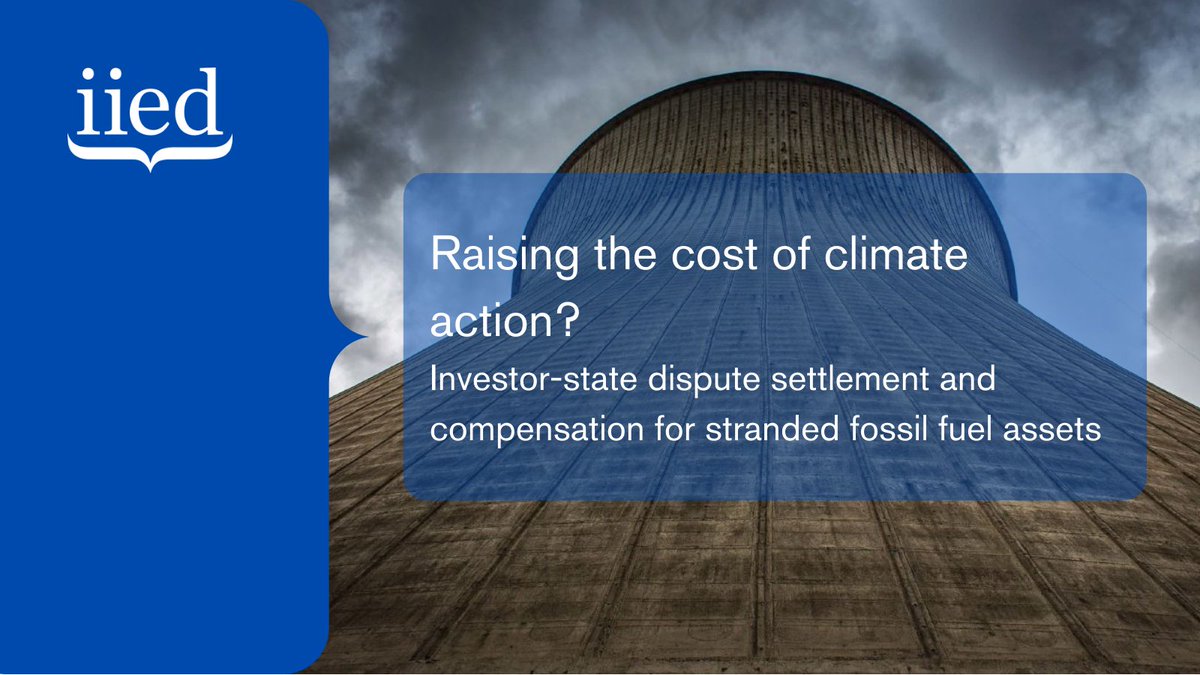 READ: Raising the cost of climate action? Investor-state dispute settlement & compensation for stranded fossil fuel assets -->
https://pubs.iied.org/17660IIED/
The study is the 1st to quantify the proportion & value of the fossil fuel industry protected by treaties that include
#ISDS
. 2/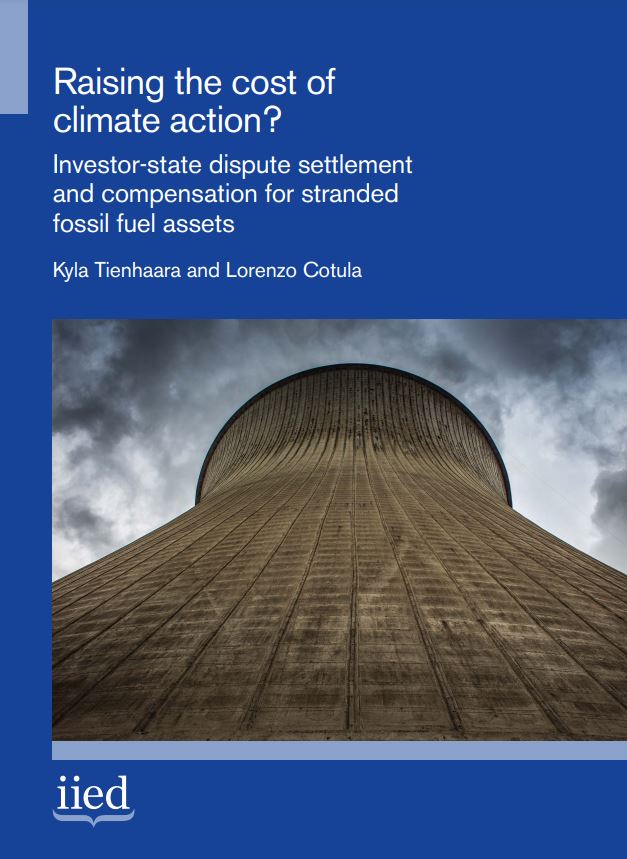 The report includes a focus on coal-fired power stations.
#ISDS
protects at least 75% of the 257 foreign-owned coal plants around the world, which must be retired early to put the planet on track to keep temperature rise below 1.5°C above pre-industrial levels. 3/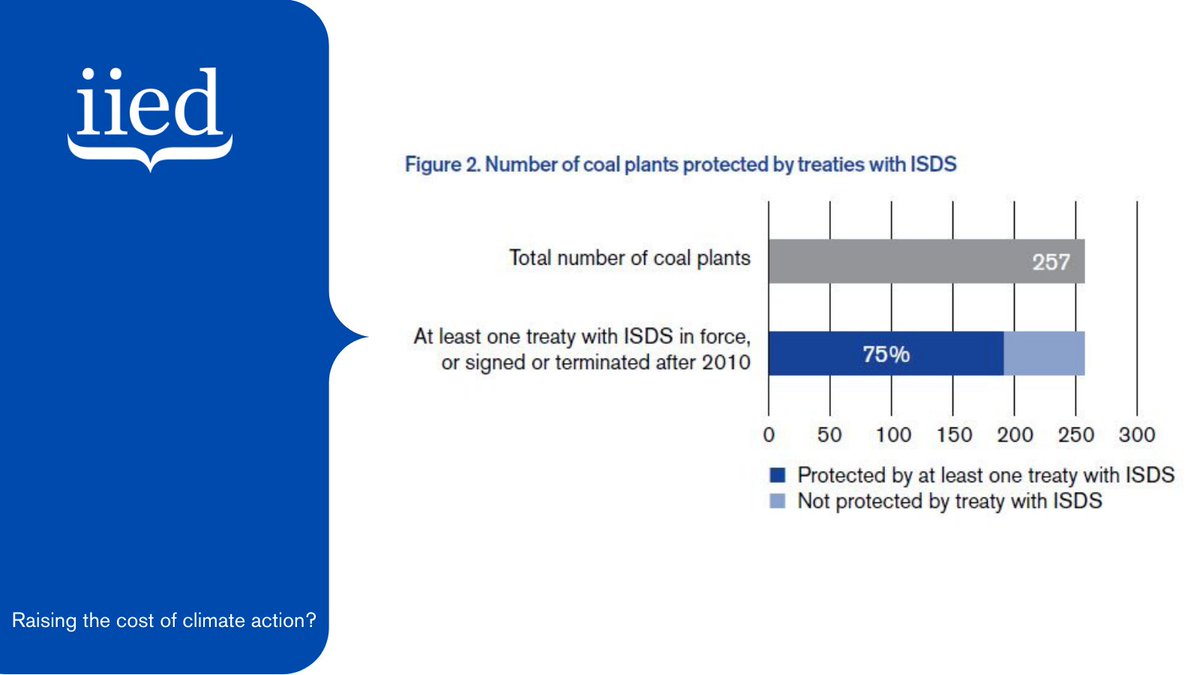 ISDS could require governments — effectively the taxpayers ― to pay large amounts of compensation to
#FossilFuel
companies. Previous research shows that the value of potential stranded assets for oil and gas reserves alone is US$3-7 trillion. 4/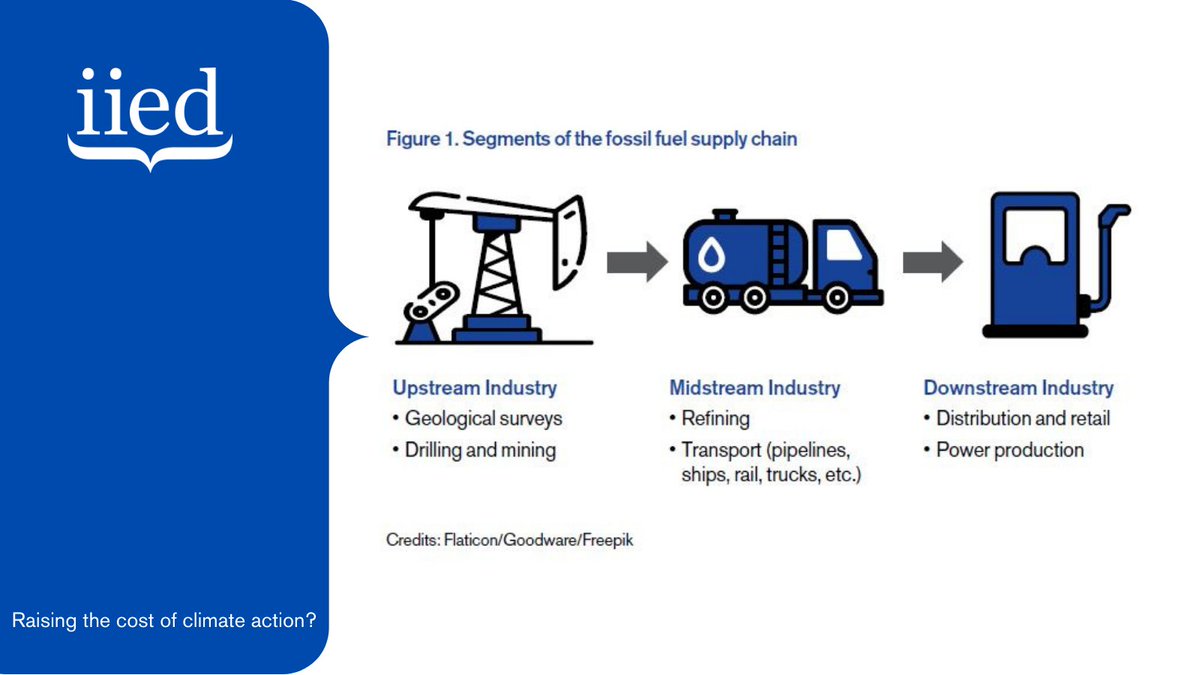 What are stranded assets?
An asset affected by downward revaluations, or even converted to liabilities, as a result of action to tackle climate change.
e.g. Oil and gas resources that haven't yet been extracted and should not be if we are to meet
#ParisAgreement
goals. 5/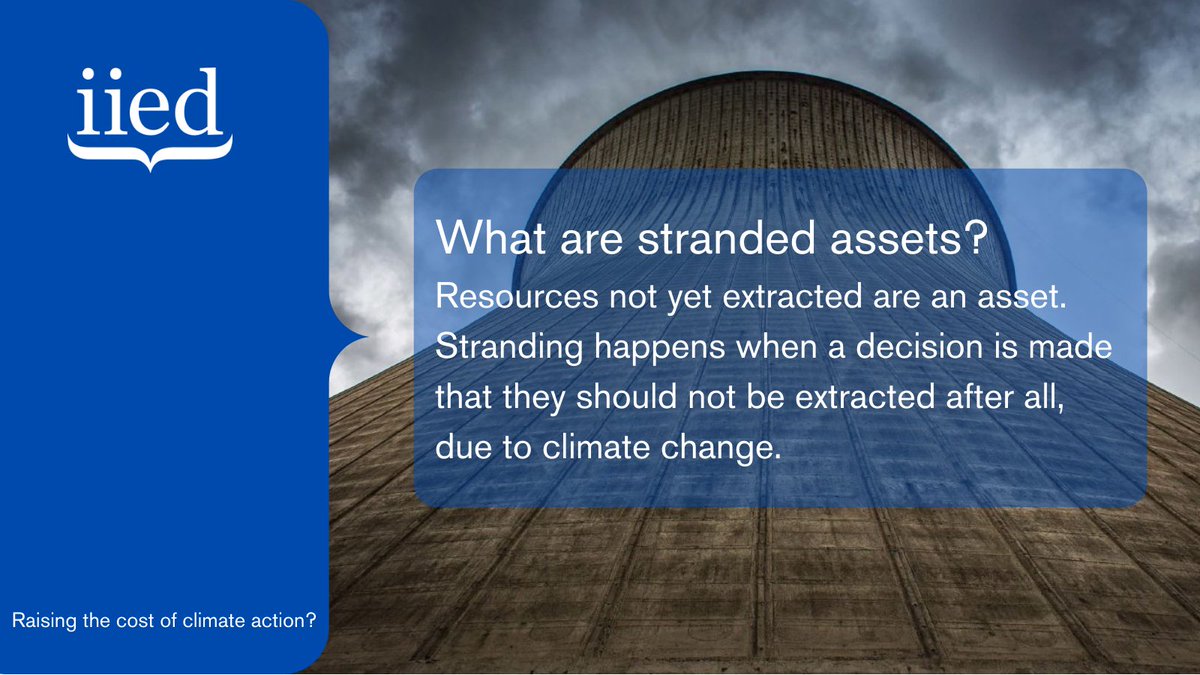 #ISDS
enables foreign investors to sue states over conduct they believe breaches international investment protection rules.
This could include action to cut emissions, such as retiring coal-fired power stations, not exploiting oil and gas reserves, and scrapping pipelines. 6/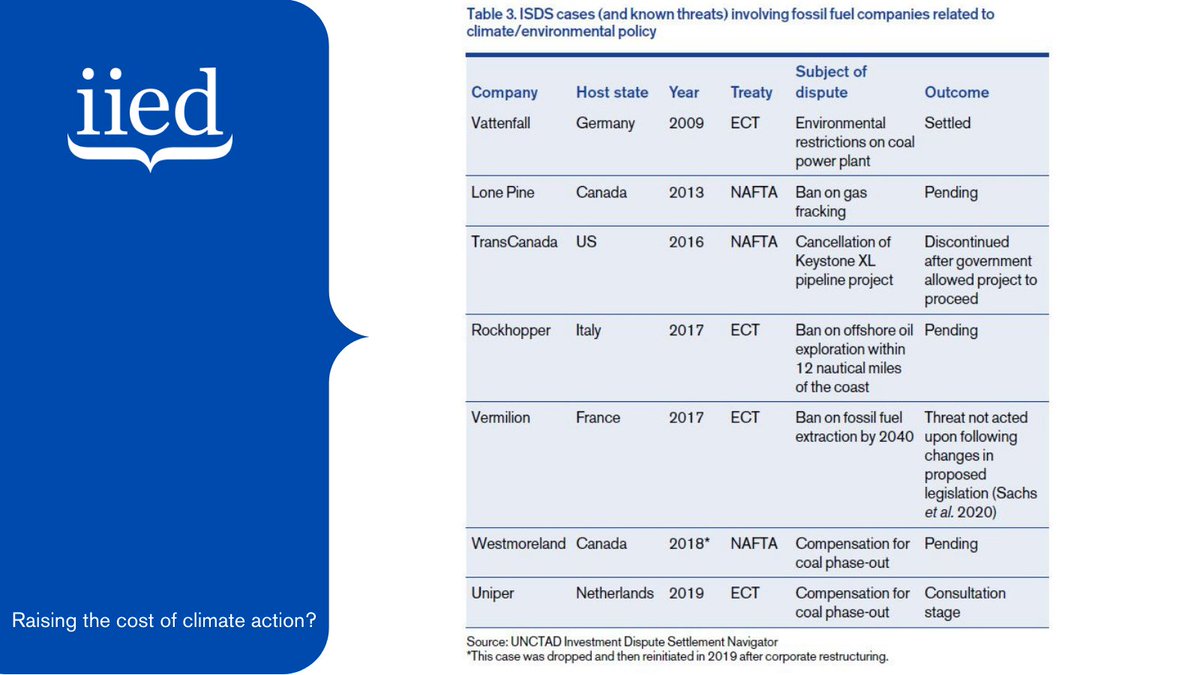 One example is
#Indonesia
where the estimated value of 12 coal-fired power stations protected by
#ISDS
could be up to US$7.9 billion. The cost of ISDS compensation could be even greater. 7/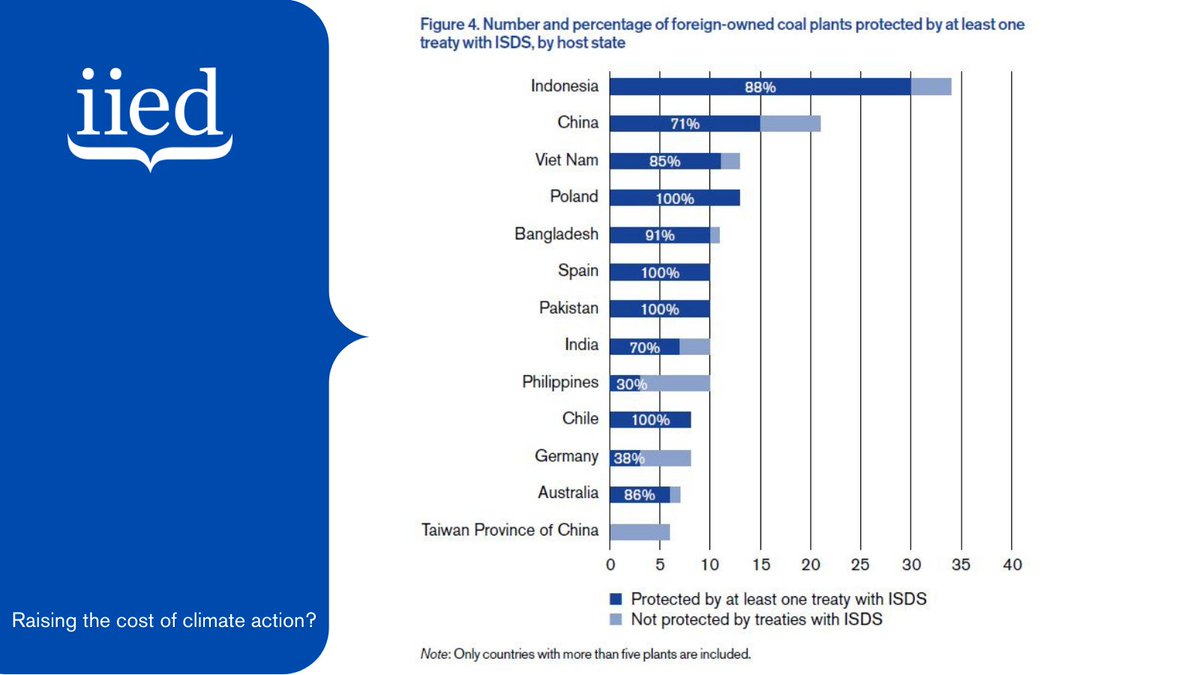 The report urges a range of measures to address
#ISDS
: terminating old treaties, developing innovative drafting approaches for new treaties, and radically modernising the Energy Charter Treaty. -->
https://pubs.iied.org/17660IIED/
8/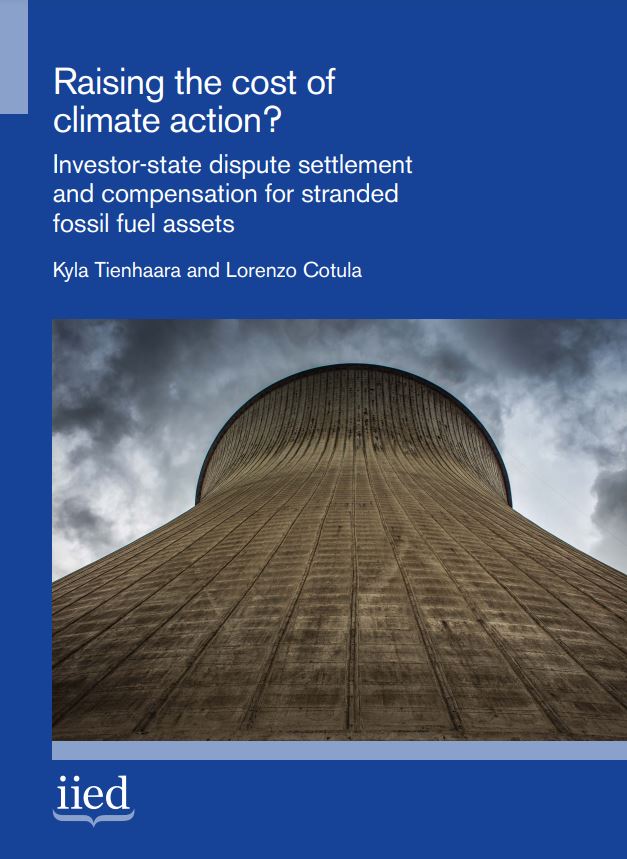 "Ending dependence on fossil fuels is crucial to being able to tackle climate change... It is vital that people are not made to bear the costs of compensating fossil fuel companies and that the state instead invests in clean, green alternatives." ENDS