SEE?
Democrats have no idea how to react, so they're simply POURING ON THE HATE.
Look at the comments under
@PhilipinDC
's second tweet.
THIS IS GOOD.
You know what it's like?
It's like a country declaring war on Belgium and then invading Antarctica.

In summer uniforms.

I've never seen such suicidal miscalculation.

THERE'S NO ACKNOWLEDGEMENT OF REALITY.

Leftists are less reasonable than NORTH KOREA.
The Middle East will be at peace by 2022.

AT THE LATEST.

Leftists will still be attacking Trump, Melania, and their supporters.

With even MORE vitriol.

THEY WILL NOT STOP.

But nobody will care.

More importantly?
Nobody of quality will want to become a Democrat politician, as long as the party is a catch basin for the seriously mentally ill.

The presidential race is OVER.

Democrats have cornered the market on hate.

We'll just laugh when they continue to accuse Trump of fostering hate.
I can't wait for
@johnrobertsFox
to step in it again.
You know, I didn't actually listen to his grilling of
@PressSec
about Trump "denouncing" white supremacism.
I was shocked to see that Roberts did EXACTLY what Joseph Heller wrote in Catch-22:
In Heller's Glorious Loyalty Oath Crusade, this was the rationale for making the men sign loyalty oaths, recite the Pledge of Allegiance, and sing the national anthem all day, every day:
The men may have become disloyal sometime during the eight hours between six o'clock THIS MORNING and ten o'clock LAST NIGHT.

That's why we need the doctrine of Continuous Affirmation.
Roberts ACTUALLY SAID that all the times Trump had denounced racism were OLD QUOTES, and he needed to do it AGAIN.
And Roberts can't understand why people mock him.
Trump has--instead of obeying Roberts--reaffirmed his devotion to US.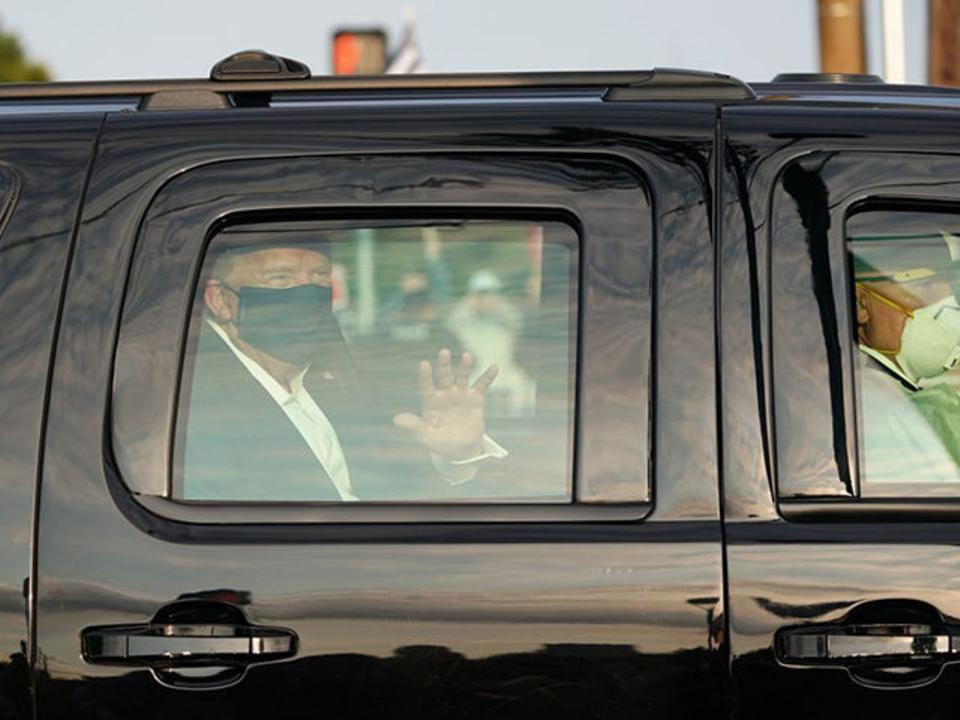 WE made all his hardships worth it TO HIM.

He's recharged.

NOT that he needed it, but he got to see it with it own eyes and hear it with his own ears.

It can't be denied.

And as he said, he now knows what it's like to have the disease.
REMEMBER:

He's lost several close friends to the disease.

They went into rapid decline and died almost immediately.

Trump's Manhattan Project to find treatments and a vaccine--as well as Trump's overall good health--made all the difference.
Finally, memorize this:

"The dog barks, but the caravan moves on."

--Arab proverb
The only thing standing between Trump and a landslide reelection is a pack of barking dogs.

His caravan moves on, undaunted.

WE'RE ON THE CARAVAN WITH HIM.

All is well.

END