This morning
@MeetThePress
gave Trump campaign spokesman Jason Miller a platform for 10 minutes
NO DEMOCRAT was allowed on the show afterward to counter him
I'm told a senior Democrat was booked—but Meet the Press canceled them AT THE LAST MINUTE
This is open Republican bias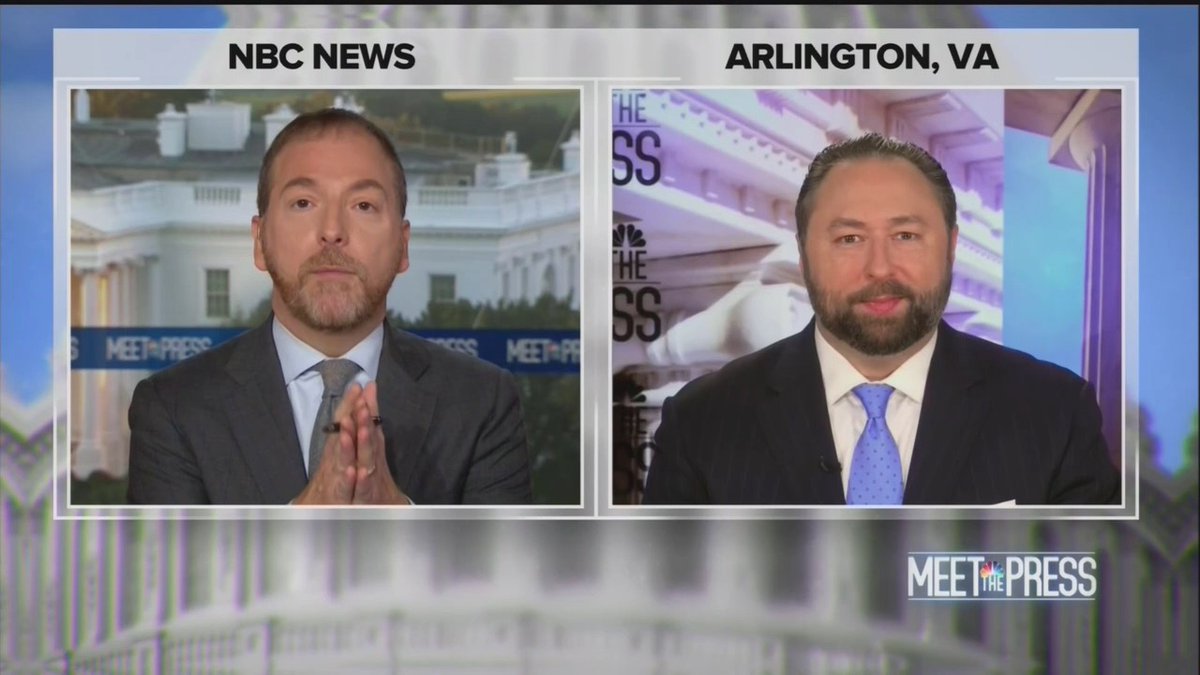 On
@ThisWeekABC
, Miller was also booked — but they allowed a Biden spokeswoman, Kate Bedingfield, to respond. Note the bottom of the screen where it says "BIDEN CAMPAIGN RESPONDS."
@chucktodd
offered the Biden campaign no such opportunity.
This is just the latest example of Meet the Press's open right-wing bias. They have been stacking their "panel of journalists" with Republican governors like Scott Walker and Pat McCrory and not allowing Democrats to appear on them to offer a balanced view
https://twitter.com/MattNegrin/status/1305161525846564864?s=20
This has been going on for months and
@NBCNews
has not said a word about it. And it's almost like media reporters are afraid to cover it because they might want to end up working for NBC one day.
For some reason this story with at least 5 solid examples will never appear on
@brianstelter
's show about *checks notes* the news media
It seems completely hopeless but I'll just quietly say this loudly: IF YOU WORK AT NBC NEWS AND YOU THINK THIS IS BULLSHIT THEN FUCKING SPEAK UP ABOUT IT INSTEAD OF DMING ME PRIVATELY
A month before the election the highest-rated Sunday morning news show is tipping the scales for the president's reelection campaign and actively not allowing his opponent's campaign to respond. They had a guest booked and canceled on them. At the least,
@NBCNews
should say why.
Thank you to two of the Baldwins for raising awareness about this important issue.
@ABFalecbaldwin
can we get the trifecta please.
Some people concerned that one of these Baldwins is not a real Baldwin; our editorial team is investigating but regardless, important to note that the Meet the Press bias issue has resonated across the Baldwin Aisle.
How many weeks does this show need to trend before media reporters start asking
@NBCNewsPR
for a response