$TSLA
's 2020 experience in the EU is a preview to what's about to happen globally. It was the first year when strict new EU emissions regulations forced Europe's best OEMs to seriously enter the market. When they did,
$TSLAQ
quickly went from disruptor to temporary fad: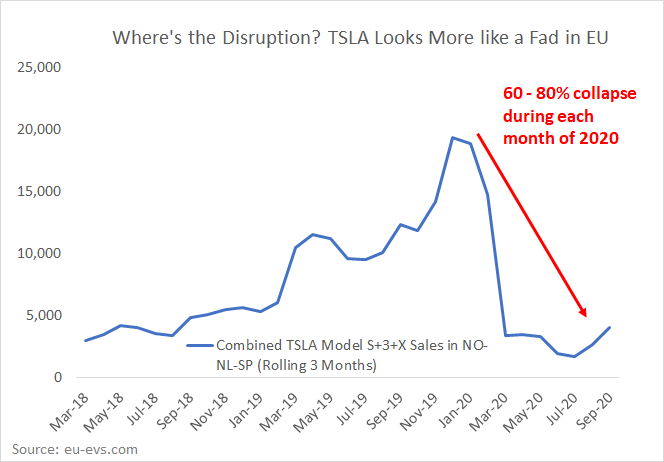 Of course, the
$TSLAQ
cultists will point towards the pandemic disruption, logistics hell, etc. But the truth is,
$TSLA
's EU sales collapse started in January and progressed through March, even before COVID lockdowns. It was always about competition, not the pandemic.