Hello Dear Tweeples,
Today, am gonna share about a Siddhar, who with his Siddhis, foresaw the pain human race will feel in future and sought to find a solution.
Bogar Siddhar comes from a well-respected and reputed Guru-Shishya parampara.
@HelloNNewman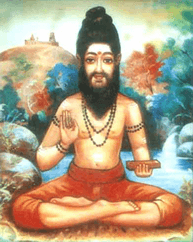 He's said to be Shisya of Kālāngināthar Siddhar, who is Shishya of Siddhar Thirumoolar. There are many different stories regarding the origin of Bogar Siddhar. While some stories describe Bogar Siddhar as a wanderer from China who reached South India and settled here after +
learning & attaining Siddhas. Other stories narrate that it is his Guru Kālāngināthar, who's from China and settled down in South India. And to fulfil his Guru's last wishes, Bogar Siddhar travelled to China to spread the knowledge about Siddhas & later came back to India.
@shri_v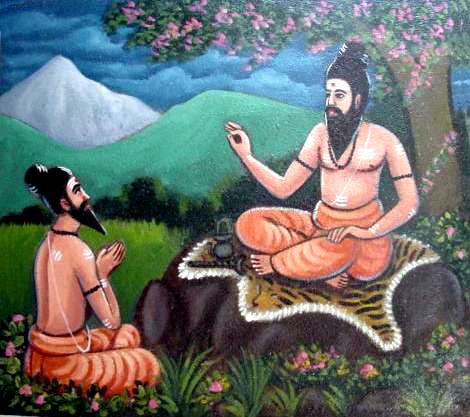 Bogar's works in Siddha Medicine System is unparalleled and he became the epicenter for Alchemy, Siddha Medicine, Siddha yoga and gnana philosophies. Though, there are much that could be shared and learned about Bogar Siddhar, am gonna restrict this thread to Bogar Siddhars most+
+ profilic contribution to Siddha medicine and his everlasting gift to humankind.
As mentioned earlier, Bogar Siddhar foresaw suffering of humankind and sought to find a remedy for the same.
@Voice_Of_Dharma
@VedicWisdom1
@vedvyazz
Bogar Siddhar was an expert alchemist and he used his knowledge to create a VigrahA of Bhagwan Muruga out of 'Navapashanam' (nine poisons).

Navapashanam – a Siddha Medicine of high quality obtained by using very complex herbal and mineral ingredients and processing them at +
+ various stages with extracts of rare herbs to kill the toxicity of base metal compounds and converted to a form, which will be easily assimilated by human body to get rid of all chronic ailments. The nine poisons are as follows:
Veeram
Pooram
Rasam
Jathilingam
@LevinaNeythiri
Kandagam
Gauri Pasanam
Vellai Pasanam
Mridharsingh
Silasat
Bogar Siddhar after consulting Siddhar Agasthiar and other Siddhars, succeeded in creating a VigrahA of Bhagwan Muruga.
@harshasherni
@DeepaShree_AB
@hathyogi31
@Sanskritii_1
@Itishree001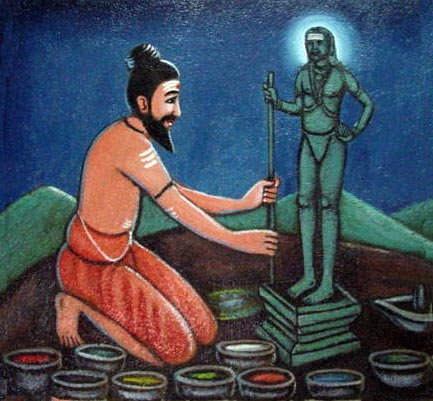 The VigrahA is created in such manner that even now, the medicinal property is extracted from VigrahA by doing Milk Abhishekam and Panchamitram Abhishekam. This is really amazing and unbelievable. Amazing, because he created medicine out of poisons.
@Anshulspiritual
And unbelievable because the medicine is still available for general consumption.
Bogar Siddhar lived in Palani (a district in TN) with his shishya 'Pulipani siddhar', who carried out the tradition of doing Milk and Panchamirtham abhishekam of Bhagwan Muruga's vigrahA.
@mmpandit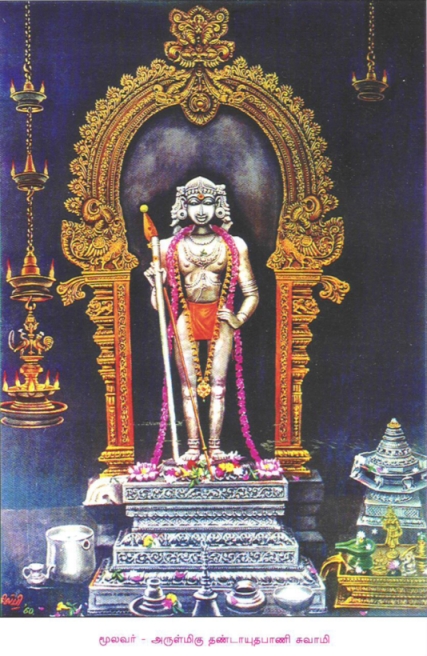 After Bogar Siddhar took 'Nirvikalpa Samadhi' or 'Asamprajnata Samadhi' – the highest form of Samadhi.
There's an opening at top of Palani hill, a cave like structure. It is believed that Bogar Siddhar used to meditate in this cave.
@wataboutery
@RajiIndustani
@aparnasridhar7
Bogar Siddhar after realising that his work on this plane is done, entered this cave to attain Samadhi.
Listed below are his literary works:
Bogar 7000 (போகர் 7000)
Bogar jananasaagaram (போகர் ஜெனனசாகரம்)
Bogar nigandu 1200 (போகர் நிகண்டு 1200)
@Bhaktirassagar
@Krishna_Priiya
Bogar nigandu karukidai (போகர் நிகண்டு கருக்கிடை)
Bogar nigandu kaiyedu (போகர் நிகண்டு கையெடு)
Bogar vaithiya kaaviyam 1000 (போகர் வைத்திய காவியம் 1000)
Bogar 700 (போகர் முனிவர் 700)
Bogar sarakku vaippu 800 (போகர் சரக்கு வைப்பு 800)
@Kishoreciyer1
@GunduHuDuGa
Bogar panchapatchi sathiram (போகர் பஞ்சபட்சசாத்திரம்)
Bogar karpam 300 (போகர் கற்பம் 300)
Bogar varma soothiram 100 (போகர் வர்மசூத்திரம் 100)
Bogar malai vaagadam (போகர் மலைவாகடம்)
Bogar 12000 (போகர்– 12000)
saptha kaandam 7000 (சப்தகாண்டம்– 7000)
Bogar nigandu 1700 (போகர் நிகண்டு– 1700)
Bogar vaithiyam 1000 (போகர் வைத்தியம்– 1000)
Bogar updesam 150 (போகர் உபதேசம்– 150)
Bogar rana vaagadam 100 (போகர் இரணவாகடம்– 100)
Bogar gnanasaaraamsam 100 (போகர் ஞானசாராம்சம்– 100)
Bogar karppa soothiram 54 (போகர் கற்பசூத்திரம்– 54)
Bogar vaithiya soothiram 77 (போகர் வைத்தியசூத்திரம்– 77)
Bogar muppu soothiram 51 (போகர் முப்புசூத்திரம்– 51)
Bogar gnana soothiram 37 (போகர் ஞானசூத்திரம்– 37)
Bogar attanga yogam 24 (போகர் அட்டாங்கயோகம்– 24)
Bogar poojavithi 20 (போகர் பூஜாவிதி– 20)
@Sarvavyaapi
I hope you learned something about our own age-old tradition and enjoyed this thread.
C you all next week with an introductory thread on 63 Nayanmars and another Siddhar. Have a great rest of the day and happy weekend!
@BesuraTaansane
Source: various websites

: Google & Bing