NEWS: Hope Hicks, who traveled with Trump aboard Air Force One to and from the presidential debate on Tuesday, and to his Minnesota rally yesterday, has coronavirus, sources tell me.
White House works to limit COVID-19 exposure "to the greatest extent possible" both on complex and when the president is traveling, spokesman Judd Deere says in a statement, without mentioning by name the aide who has coronavirus.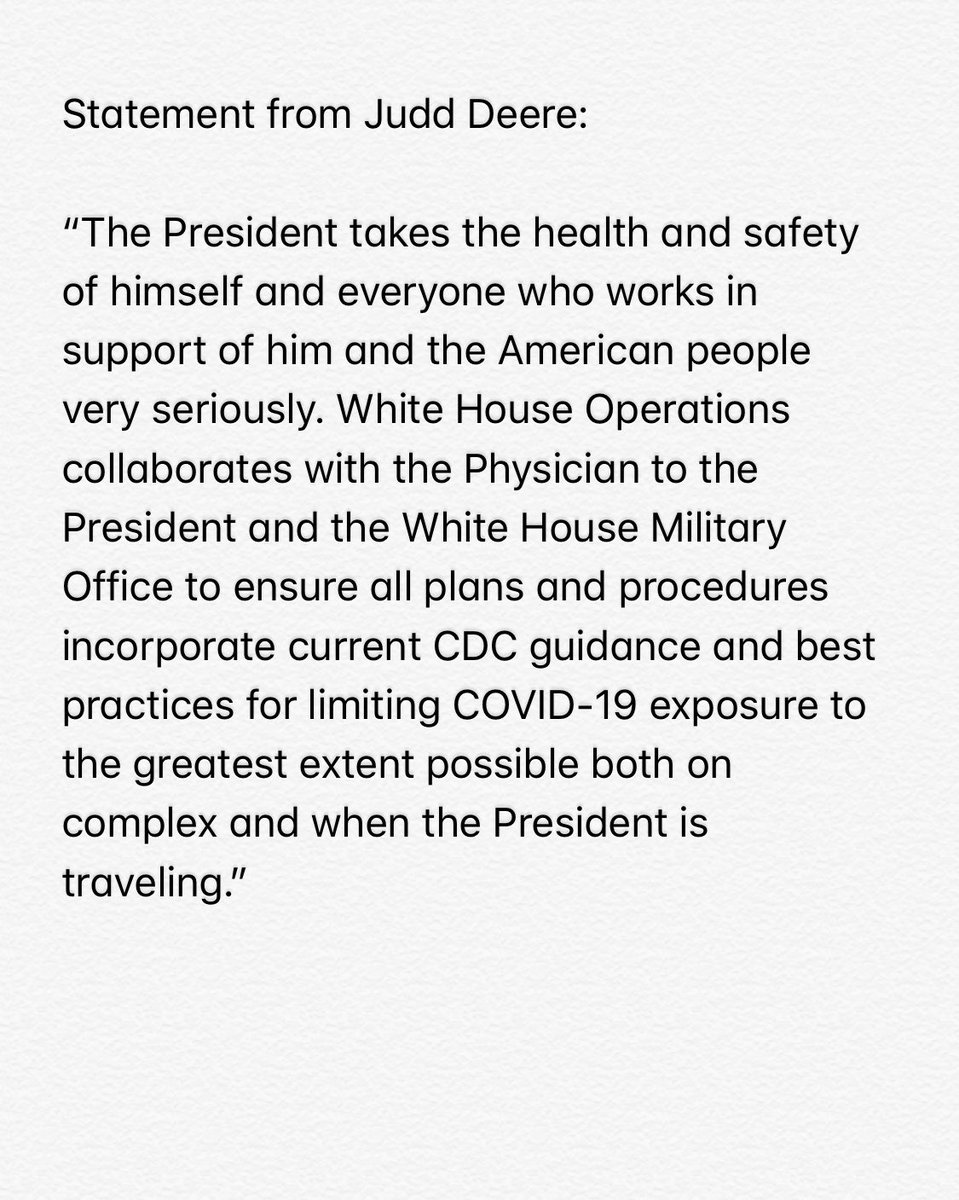 Trump aides wear masks when traveling with him aboard Marine One, and Hope Hicks observed that protocol this week. But some aides worry that his lack of sleep during final campaign stretch could leave him vulnerable to infection. He was out til after midnight Tuesday and Weds.
"So whether we quarantine or whether we have it, I don't know,"
@realDonaldTrump
tells Hannity when asked about Hope Hicks' coronavirus diagnosis. "I'll get my test back either tonight or tomorrow morning but, you know I spend a lot of time with Hope and so does the 1st lady."