(RULING)
NFHS

Case Play Quiz #13
POLL RESULT-
•Closely-Guarded Violation: 50%
•No Violation: 50%
NFHS RULING-
•Closely-Guarded Violation

NFHS REFERENCES-
1) CP 9.10.1 Situation B
2) Rule 9-10-1
3) Rule 4-10
Thread

(1/6)
https://twitter.com/officialchipc/status/1310731534752645122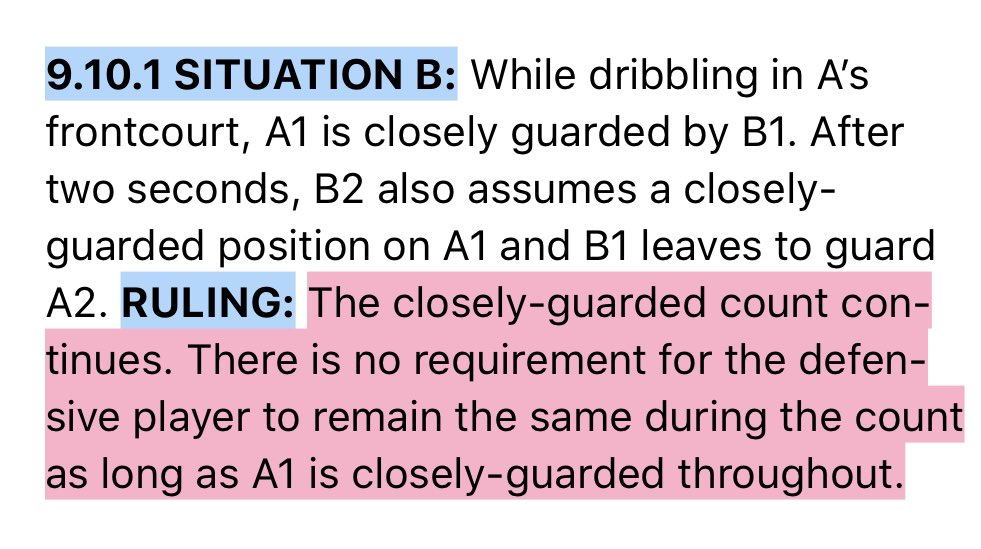 *Disclaimer*
I want to remind everyone that we're using the NFHS Rulebook/Casebook (High School

Rule code) for these CPQ's.
The specific rules we are discussing in this thread tonight (Closely-Guarding a dribbler) do not apply in any other Rule codes (NCAA/FIBA/NBA/WNBA).
(2/6)
"Closely Guarded" basics:

NFHS Rule 4-10 clearly defines the CG rule.
1) 6 ft distance (just like "social distancing"), measured from front foot/feet of defender to front foot/feet of ball handler
2) Rule applies when a player is holding or "dribbling" the ball while CG

(3/6)
We also know that it's a violation to be closely guarded for 5 seconds.
But what about when alternating defenders CG the dribbler? 9-10-1b (below) provides a little clarity, but if you look back at 4-10 it states "continuously guarded by ANY opponent".
(4/6)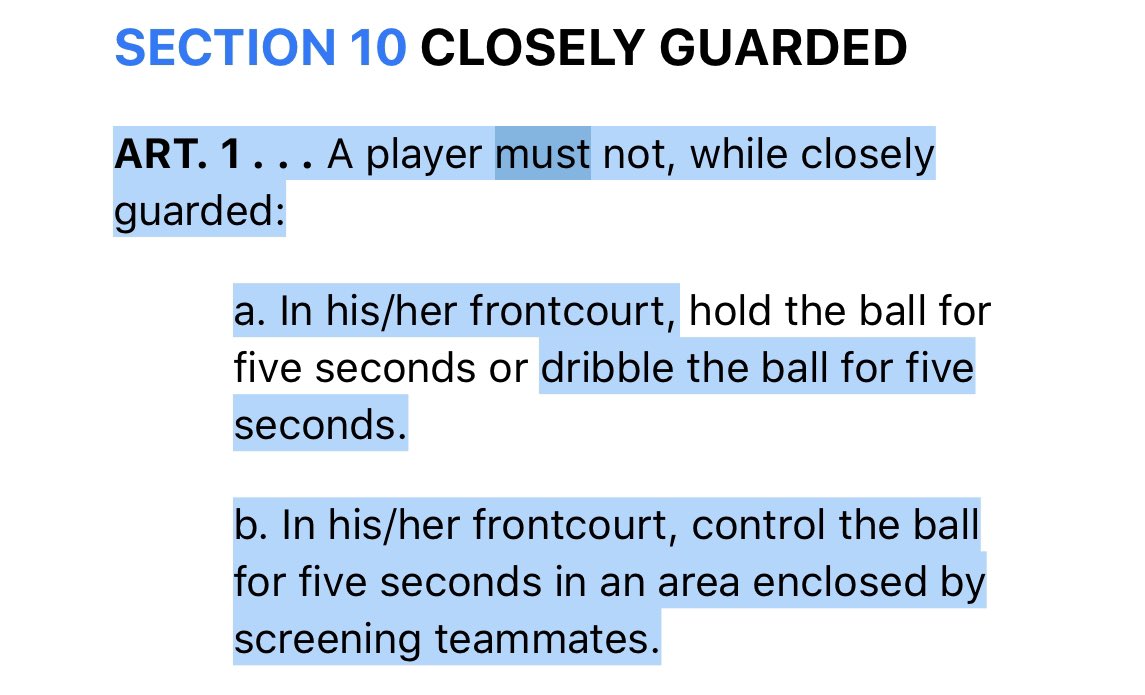 We can also reference the Ruling in the Case Play again to see that "There is no requirement for the defensive player to remain the same during the 5 Sec count, as long as A1 is CG throughout".
Hopefully this has been an enlightening CPQ for a large portion of participants
(5/6)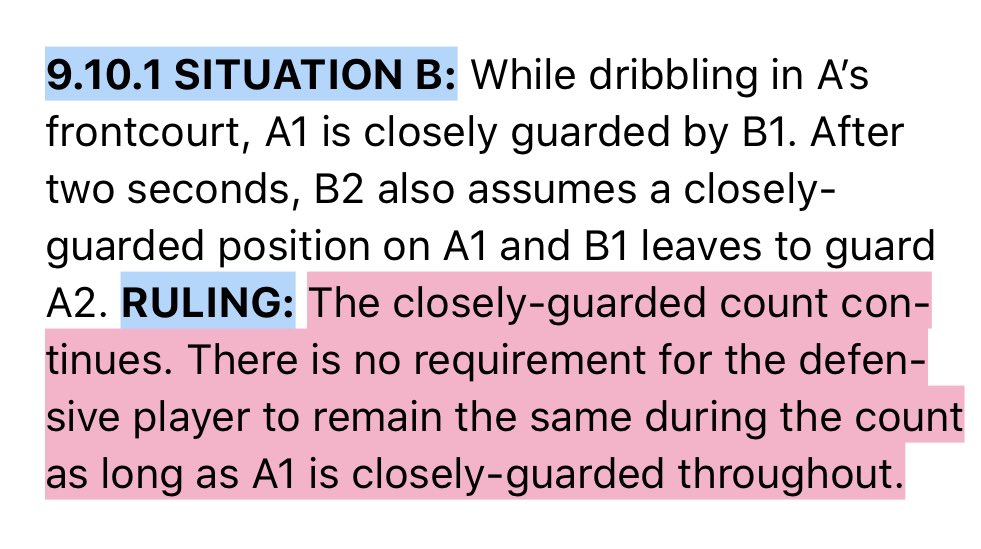 If you learned something new today, would you consider sharing this Thread with other Coach's/Fans (even Refs) that you think might benefit from it? I would appreciate it. Thanks for participating. CPQ #14 is currently posted on my Twitter page. Vote now! Thanks. (6/6)