Just days after it was confirmed that
#Syria
men were indeed fighting in
#Azerbaijan
& 1-2 had already been killed, information is now spreading that in fact 20-30 may already be dead -- recruited by a
#Turkish
private military contractor & the prospect of huge salaries.
For yrs now,
#Turkey
has had a massive field of young men to prey upon to pursue
#Ankara
's interests.
10,000s of prospective
#Syrian
recruits lay in refugee & IDP camps, desperate for an income & a personal sense of purpose -- an invaluable & deeply vulnerable asset for
#Turkey
.
In the wake of (a) Nusra's expulsion of
#FSA
groups from the NW & (b)
#America
's pivot to the
#YPG
-
#SDF
,
#Turkey
was also gifted dozens of [depleted] rebel factions & their leaders, most [in ~2016] lacking an operational role or sources of financial, military or intel support.
In response,
#Turkey
pounced & sought to take control of & revitalize the pre-existing rebel factions (who'd been defeated/expelled by
#Nusra
and/or
#ISIS
) by filling their ranks with new recruits, drafted in from refugee & IDP camps.
In so doing,
#Turkey
built the
#SNA
.
The
#SNA
*is* made up of long-existing
#FSA
factions but the *vast* majority of its actual fighting force are not veteran anti-
#Assad
fighters -- they walked into
#Turkey
's proxy army to confront the
#SDF
& (*in their eyes*) liberate their territory (in N.
#Aleppo
,
#Raqqa
, Deir).
This
#Turkey
-controlled force was the backbone for
#Turkey
's Euphrates Shield,
#Afrin
& Northeast interventions -- but with those objectives met & a delicate
#Turkey
-
#Russia
/
#Assad
detente in place,
#Ankara
's goals expanded to encompass region-wide geopolitical rivalries.
The
#SNA
has been guilty of widespread abuses in northern
#Syria
& is now forming the basis for
#Turkey
's foreign interventions in
#Libya
&
#Azerbaijan
-- in large part because of the chaotic nature of northern
#Syria
's conflict & the intractable IDP & refugee crisis there.
Some have presented the
#SNA
as a "jihadist" force -- which is nothing short of absurd, given its intrinsic ties w.
#Turkey
(seen by both
#AlQaeda
&
#ISIS
as the exemplification of kufr) & internal identity.
They're a hodgepodge of pro-
#Turkey
militiamen largely in it for money.
More than anything, the fact that
#Turkey
's in a position to prey upon 10,000s of
#Syrian
men to do its bidding is a tragic result of the chaos that's been left to unfold for 9+ yrs.
Worse still,
#Syria
's displaced aren't returning home -- their vulnerability will only increase.
As always, there's tons of detail worthy of additional inclusion in the above thread -- Twitter is an imperfect platform for detailed & nuanced information.
But these are the key points worth bearing in mind when looking at the
#Turkey
-
#SNA
dynamic vis-a-vis
#Libya
/
#Azerbaijan
.
One more note in this thread --
#FSA
commander Sayf Abu Bakr is *not* a former
#ISIS
commander. In fact, he was with Harakat Hazm ('13-15) & jailed by
#ISIS
, before founding (with U.S. support) the Hamza Division ('16).
cc.
@AlMonitor
@thedailybeast
& others who claim otherwise.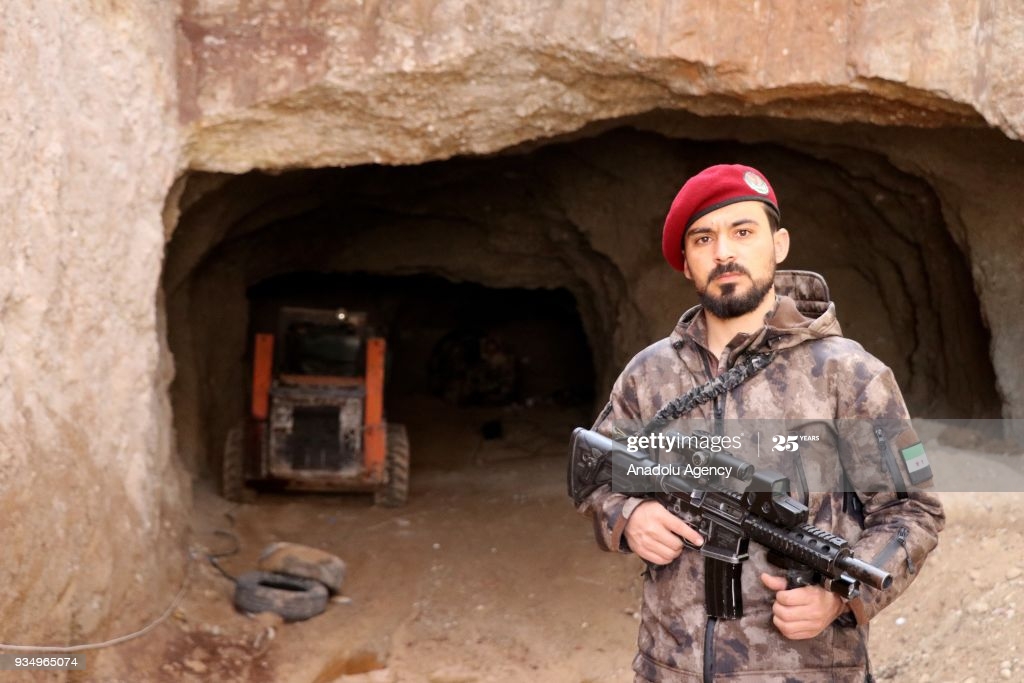 #pt
: When
#Turkish
PMC SADAT began recruiting for
#Libya
, it first initiated talks with (1) Turkmen units & (2) Faylaq al-Sham, given especially close links to
#Ankara
(ethnic & ideological, respectively).
The SIC swiftly intervened & blocked the Faylaq al-Sham channel.