Hello,firstly I would like to introduce myself a little. Im An, I live in Armenia. Idk if u r familiar with the political and martial situation our country (Nagorno-Karabakh or Artsakh in particular) is engaged in rn but if ur not, I would like to spread some awareness of it cuz+
it breaks my heart seeing how so many of my country brothers and sisters were murdered within these two days of aggression and endless weaponized attacks by Azerbaijani military forces.



A LITTLE DISCLAIMER



I just want yall to realize how dreadful and outrageous this war is. When we say we already have (officially) 81 murdered soldiers on our side. We are not talking abt people who got special training to become a qualified and skilled soldier. +
The military service is mandatory here and the majority of the boys/girls on the frontline rn are approximately at the age of 17-21. They had their whole lives ahead of them yet, now, they have to fight for us so that we can sleep peacefully at nights, for our freedom and peace.
Okay. So that u can wholly understand the current condition, let me start from the bottom of it.
What historical roots does the Nagorno-Karabakh conflict have?

Artsakh (Nagorno-Karabakh) is an integral part of historic Armenia. During the Urartian era (9-6th cc. B.C.) Artsakh was known as Urtekhe-Urtekhini.+
As a part of Armenia Artsakh is mentioned in the works of Strabo, Pliny the Elder, Claudius Ptolemy, Plutarch, Dio Cassius, and other ancient authors. The evident testimony of it is the remained rich historic-cultural heritage.
U can see it in here.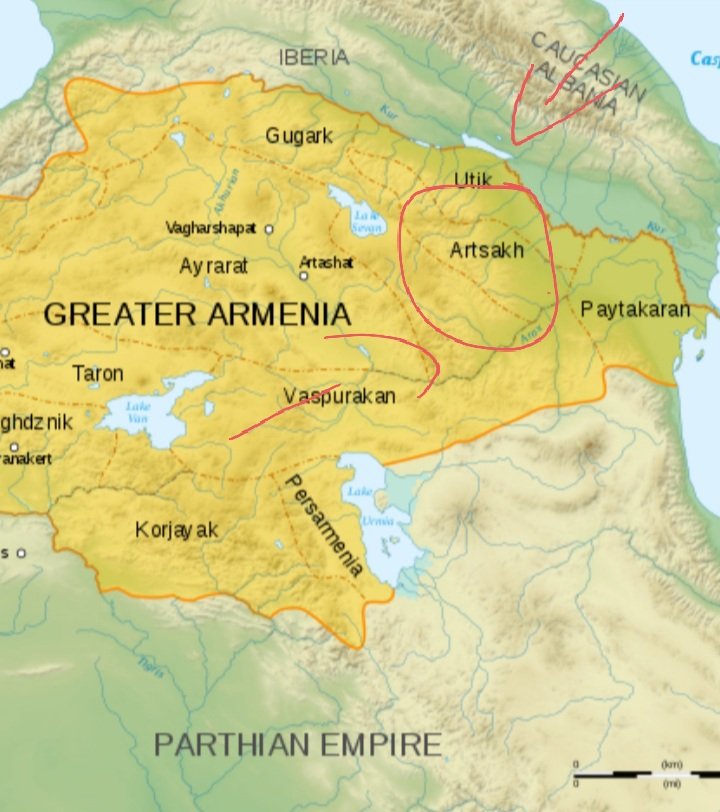 After the division of Greater Armenia (387 A.D.), Artsakh became part of the Eastern Armenian kingdom, which soon fell under the Persian rule. At that time, Artsakh was a part of the Armenian province, then, in the period of Arabic rule, it was part of the Armenia region.+
Artsakh was part of the Armenian kingdom of Bagratids (9-11th cc.), then – part of Zakarid Armenia (12-13th cc.).
In the following centuries, Artsakh fell under the rule of various conquerors, remaining Armenian and having a semi-independent status. Eventually, as the Soviet Union was dissolving in 1991, the Nagorno-Karabakh region, with the pressured majority of the population that is+
ARMENIAN, officially declared independence.
Im not even describing the details of the miserable historical occasions that happened to my nation thru the period of this conflict. By stating this, I just wanted to clarify the fact that the region is ours, to begin with.
The current situation as a whole.

The Ministry of Defense of Azerbaijan has officially announced the launch of a "counterattack", which comes to prove that the actions were planned long before. +
Anyone with basic military knowledge knows that planning a counterattack operation takes weeks. Minutes after the official announcement of the escalation, the Azeri-Turkish media published materials from the front line, +
which again proves that the provocation initiated by Azerbaijan was planned in advance.
Now, people in villages near to the frontline area closeted themselves in the bunkers under the ground. They can't even get out to simply use the toilet.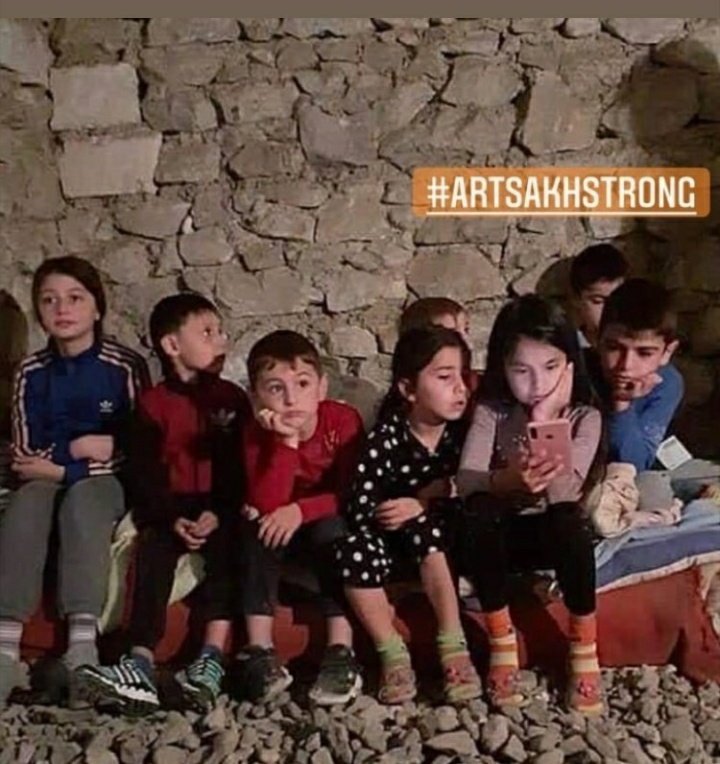 I never condemned the civilians of Azerbaijan for the horrible and inhuman actions that their government was/is responsible for, but coming across these tweets...
I'm sure there are many more of em, but these are the ones I came across myself. So if those are not enough to at least make some conclusion of the hatred they flood the social media platforms with, idek with yall...
THEY EVEN FUCKING HACKED OUR NEWS AND OTHER SOURCE SITES TO SHOWCASE THE EXECUTED BODIES AND BODY PARTS OF MASSACRED ARMENIAN SOLDIERS...I CAN'T EVEN EXPRESS HOW HEARTBREAKING AND AT THE SAME TIME INFURIATING THIS IS FOR ME OMFG...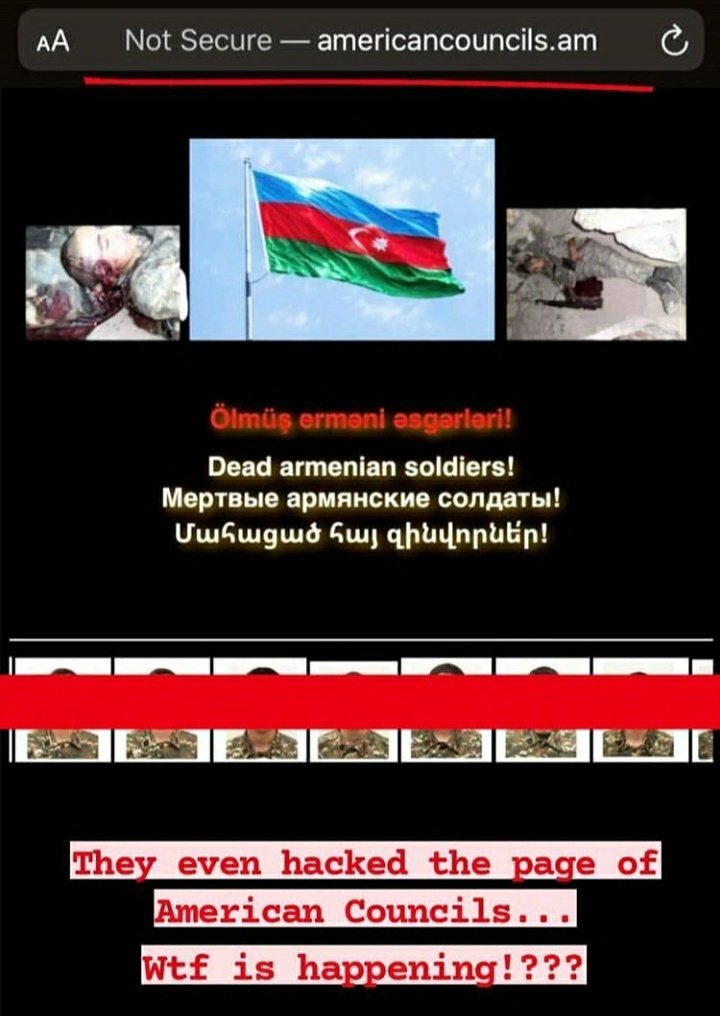 I can continue further with this presentation of a misogynistic and inhuman mess the country Azerbaijan as a whole gave rise to, but im not here to spread hatred towards them.
If u want to help us with sth please sign in for this petition so that the issue can be brought up and discussed in American Congress. This is the way u can help guys. We as a nation would really appreciate ur efforts. I mean it. So here is the link

https://petitions.whitehouse.gov/petition/condemn-aggression-turkey-and-azerbaijan-against-artsakh-armenia
Please retweet this with this hashtag too in order to give more recognition to the issue on this platform.
#StopAzerbaijaniAggression
Also, if u want to help with donating, here is the link of a card where u can find the sources to donate or give some help in other ways.
https://helparmenians.carrd.co/
Also...
I hope, by me providing u with this information u can appreciate and cherish the fact that ur safe and no other nation is trying to jeopardize ur right of living on ur own(ancestral) land.
Thank u for ur time given to check out this thread. Take care and stay safe