[FRIDAY FALSE FRIENDS]
Mungkin banyak dari kalian yang sekarang lagi main
#amongus
di
#malamsabtu
ini

terus kalian mendengar salah satu dari dua kata ini somewhere ketika bermain dengan pemain lain.
Stay tuned in this thread kalo penasaran!
#spellingbee
#dirumahaja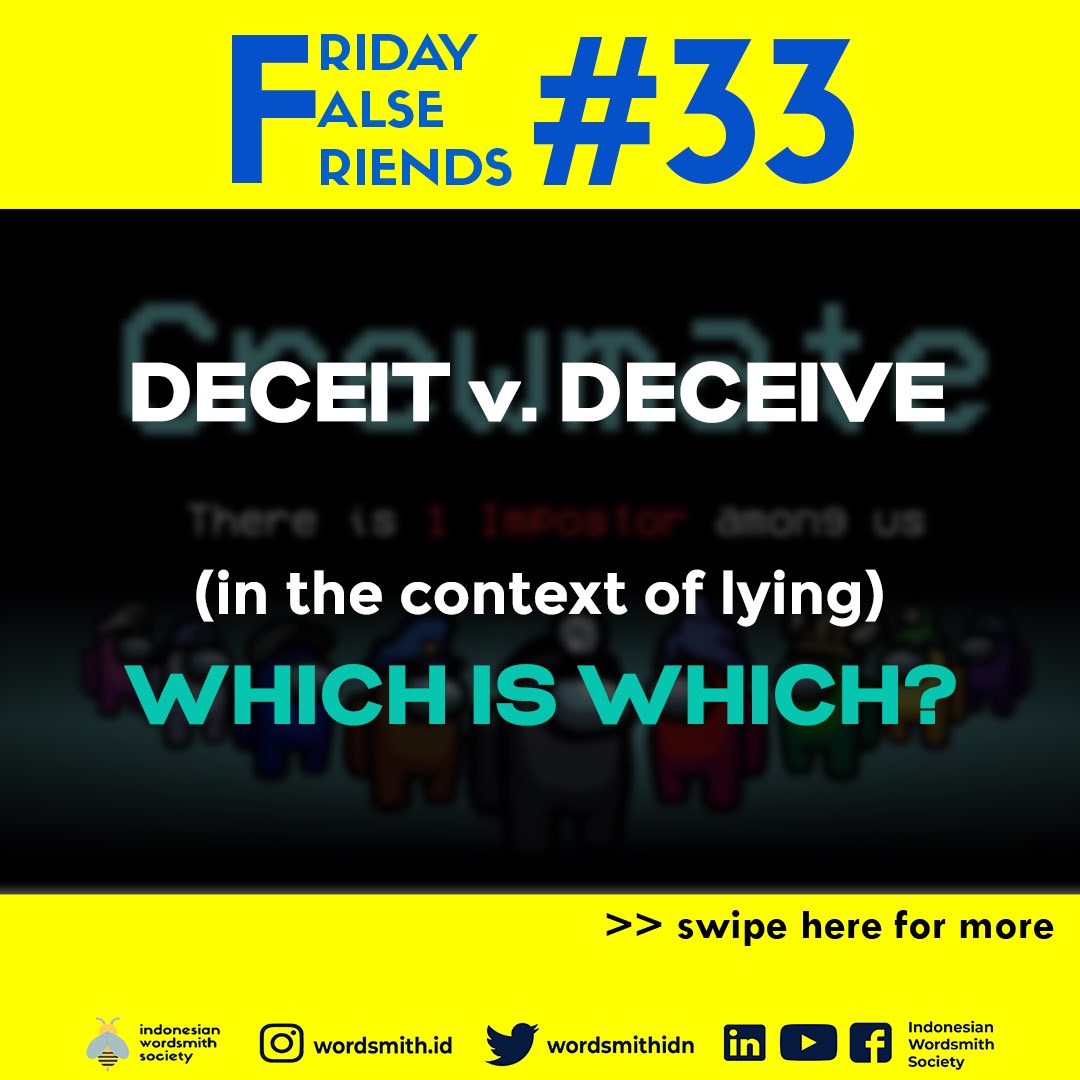 Pertama kita bahas soal deceit. Deceit itu lebih kepada concealing or misrepresenting the truth. Semacam memelintir kebenaran. Tujuannya adalah untuk menyesatkan seseorang.
This relates to deceive, which will be explained on the next tweet.
#spellingbee
#amongus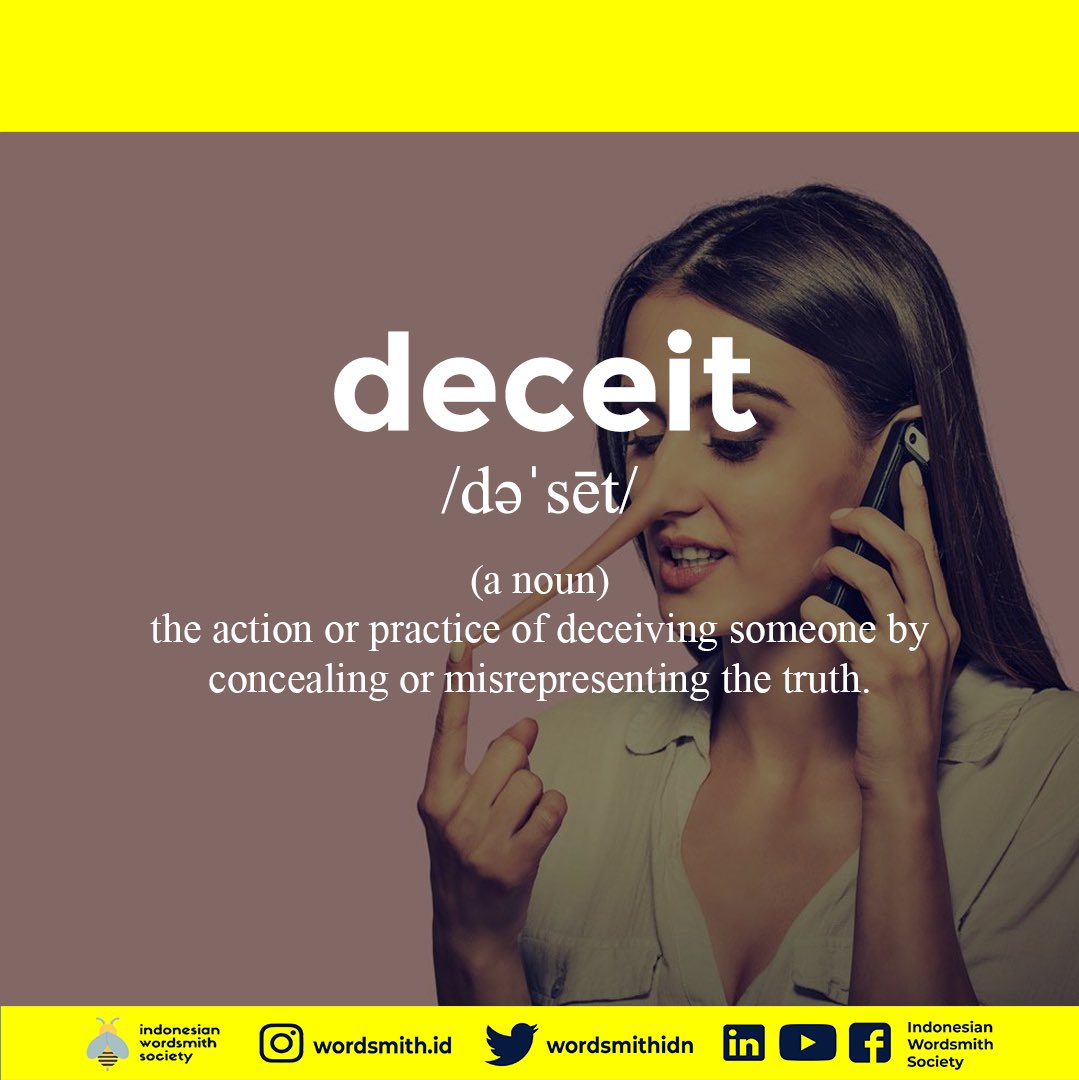 Deceive ini lebih ke menyesatkan. Artinya di sini adalah memengaruhi seseorang untuk memercayai sesuatu yang tidak benar untuk keuntungannya sendiri.
Have you fallen into your friends' or allies' deception?

#spellingbee
#amongus
#dirumahaja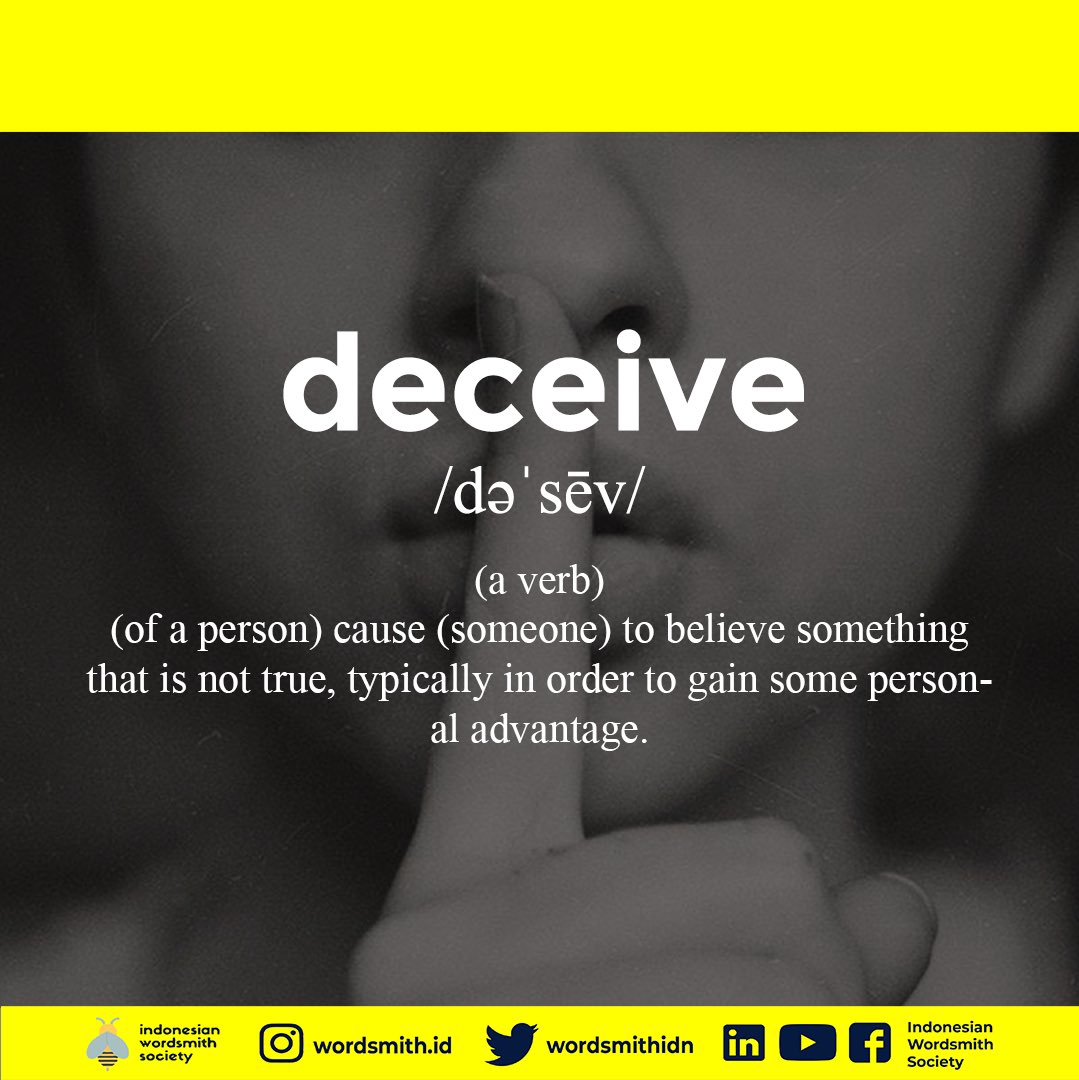 Ada dua perbedaan kunci di antara kedua kata tersebut.
(1) PARTS OF SPEECH: Deceit di atas tadi lebih diposisikan sebagai kata benda ketimbang deceive yang merupakan kata kerja. Further explanation relates to the second difference tentang maknanya.
#spellingbee
#dirumahaja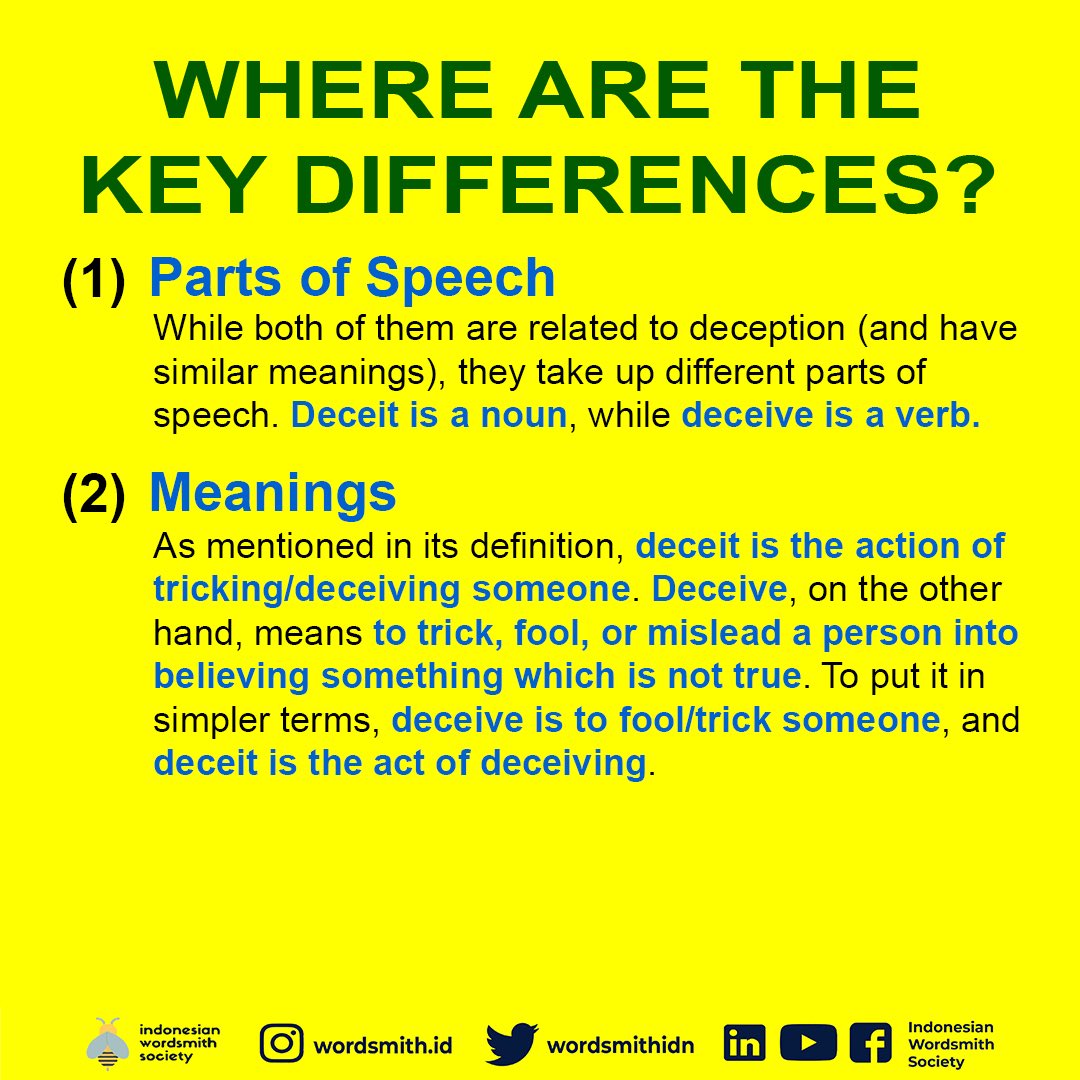 (2) MEANINGS
Perbedaan kedua antara deceit dan deceive di sini adalah maknanya. Kalau deceit itu lebih ke semacam "pembohongan," deceive itu lebih ke "menyesatkan." Atau semacam menipu daya untuk deceive.
#spellingbee
#amongus
#dirumahaja

Feel free to continue the discussion in this thread, dan selamat bermalam Sabtu ria!
By the way, do anyone of you guys currently play
#amongus
? What do you think about the game as well? Gimana sih game Among Us itu menurut kalian?
#spellingbee
#dirumahaja

#learnenglish