Today I launched my
#LocalPowerPlan
.
Regional Australia has never had a greater opportunity to create new clean industries and build a generation of shared prosperity than we do right now.
This is a plan to seize that opportunity. Here's how.
https://www.localpowerplan.com/
Australia is switching to renewables. That's not a political statement, it's the view of the engineers at
@AEMO_Media
who operate and plan our grid. Over the next 20 years, they show us that the cheapest way to meet our energy needs is through a massive increase in clean power.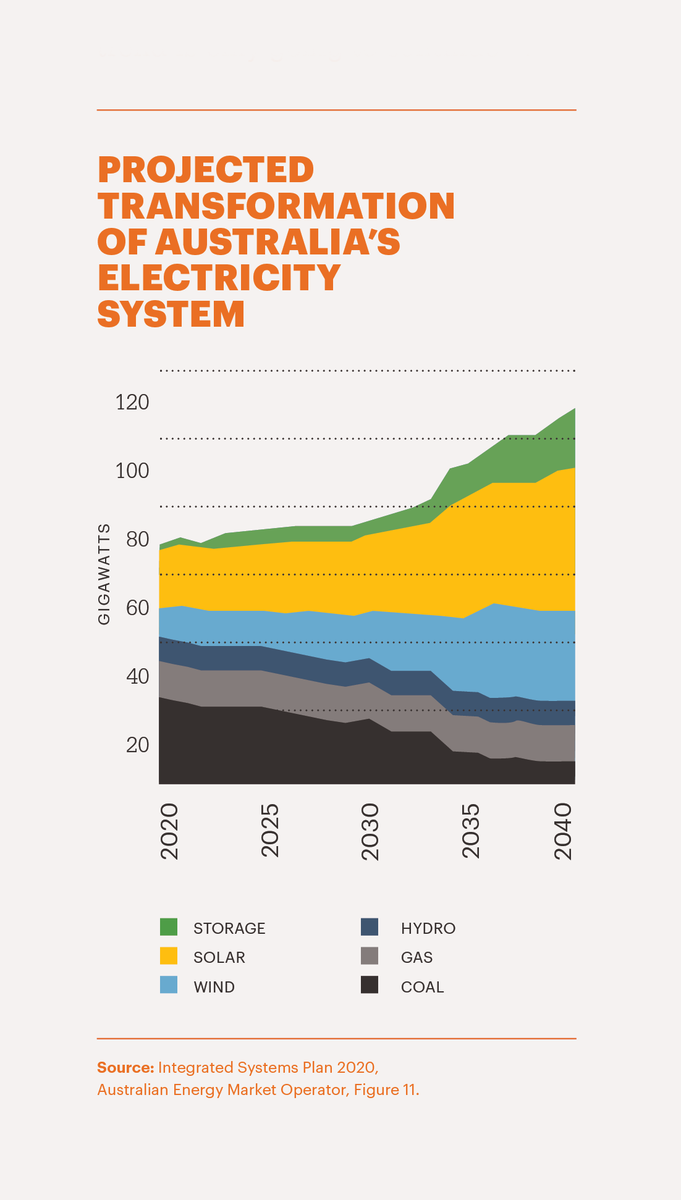 And almost of those renewables will be built in regional Australia. There are dozens of "renewable energy zones" identified around Australia as the best places to generate renewable energy. And they are all in the regions. This will mean huge investment in regional Australia.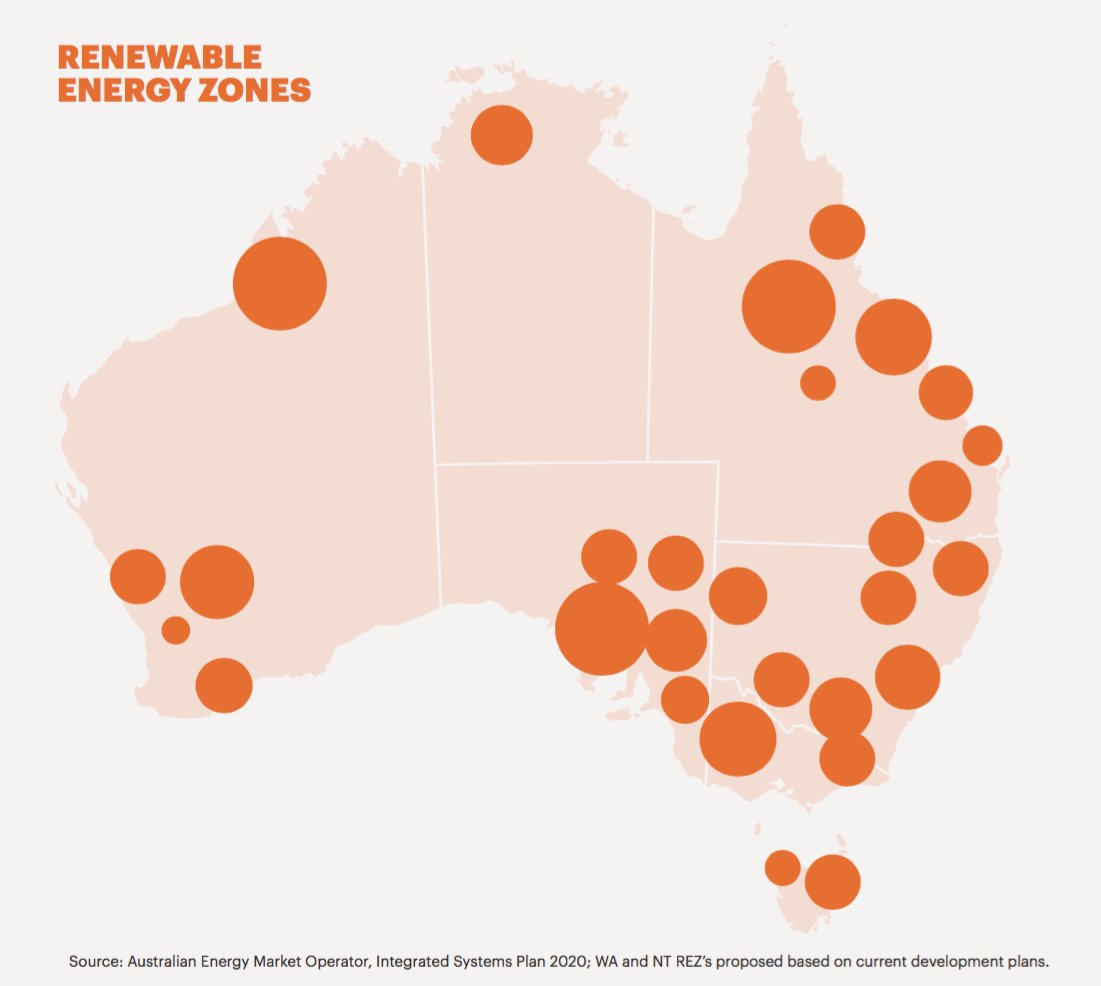 But we need to make sure that everyday Australians in the regions benefit from that investment. We know that when local people are involved in renewable energy it leads to more local jobs, more local benefits and empowers communities to have a say over their own future.
Through a 6-month co-design process with experts across Australia, we identified 5 key opportunities to unlock the benefits of locally-owned renewables for everyday people in regional Australia. Our
#LocalPowerPlan
would introduce 3 new schemes to capture those opportunities.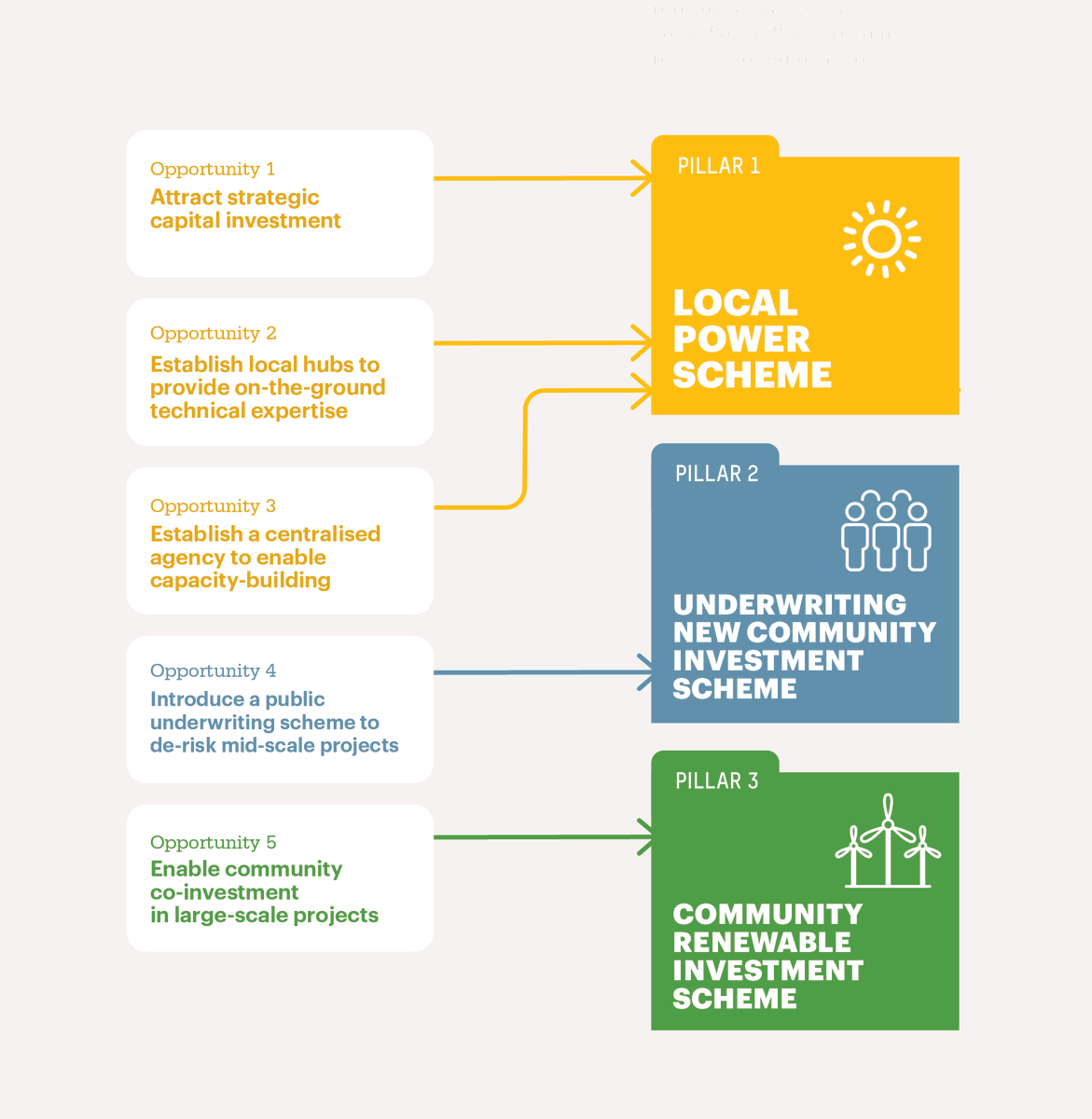 1. The Local Power Scheme would create 50 Local Power Hubs in regional towns across Australia and a new $312 million fund to support local renewable projects over 10 years. Here's how it would work in a community like Mansfield in my electorate.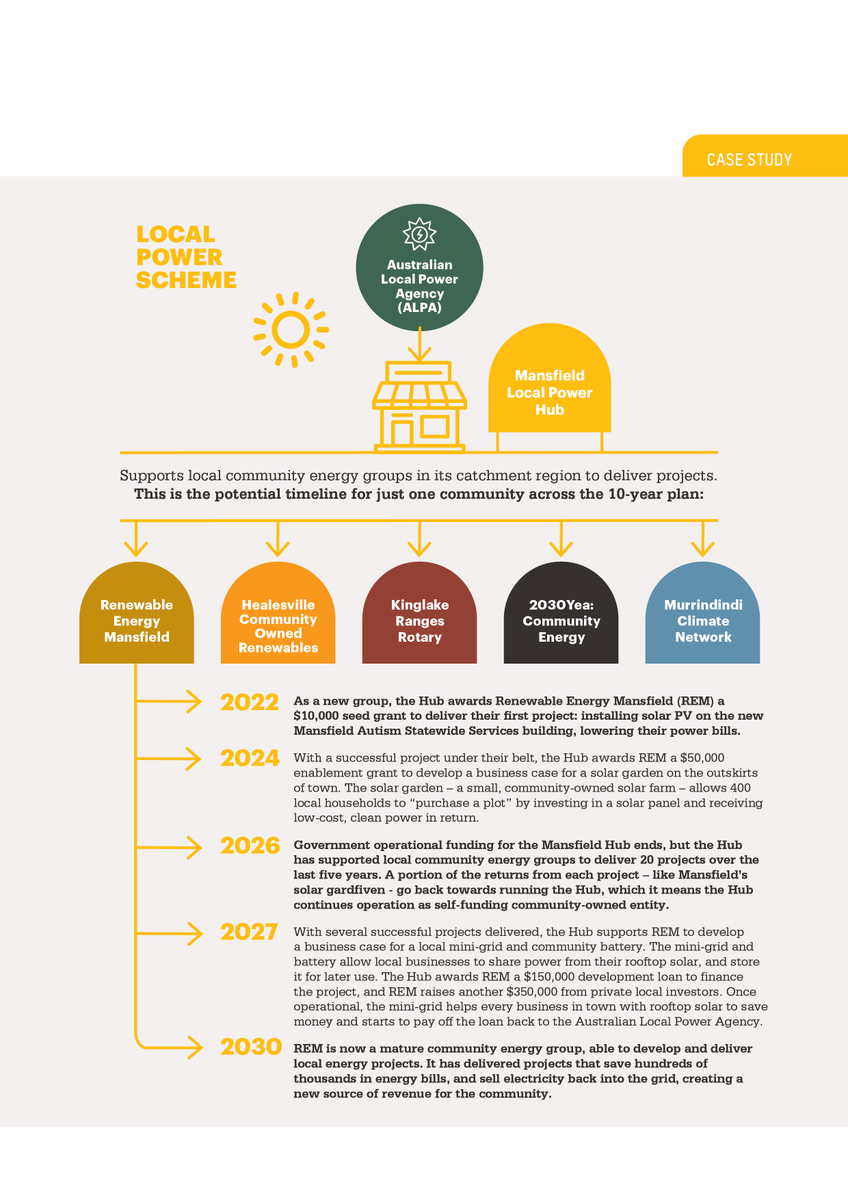 2. The Underwriting New Community Investment Scheme would see the government guarantee a minimum return to community-owned solar, wind and battery projects. This would allow local people to develop and invest in their own renewable projects, creating cheap, local power sources.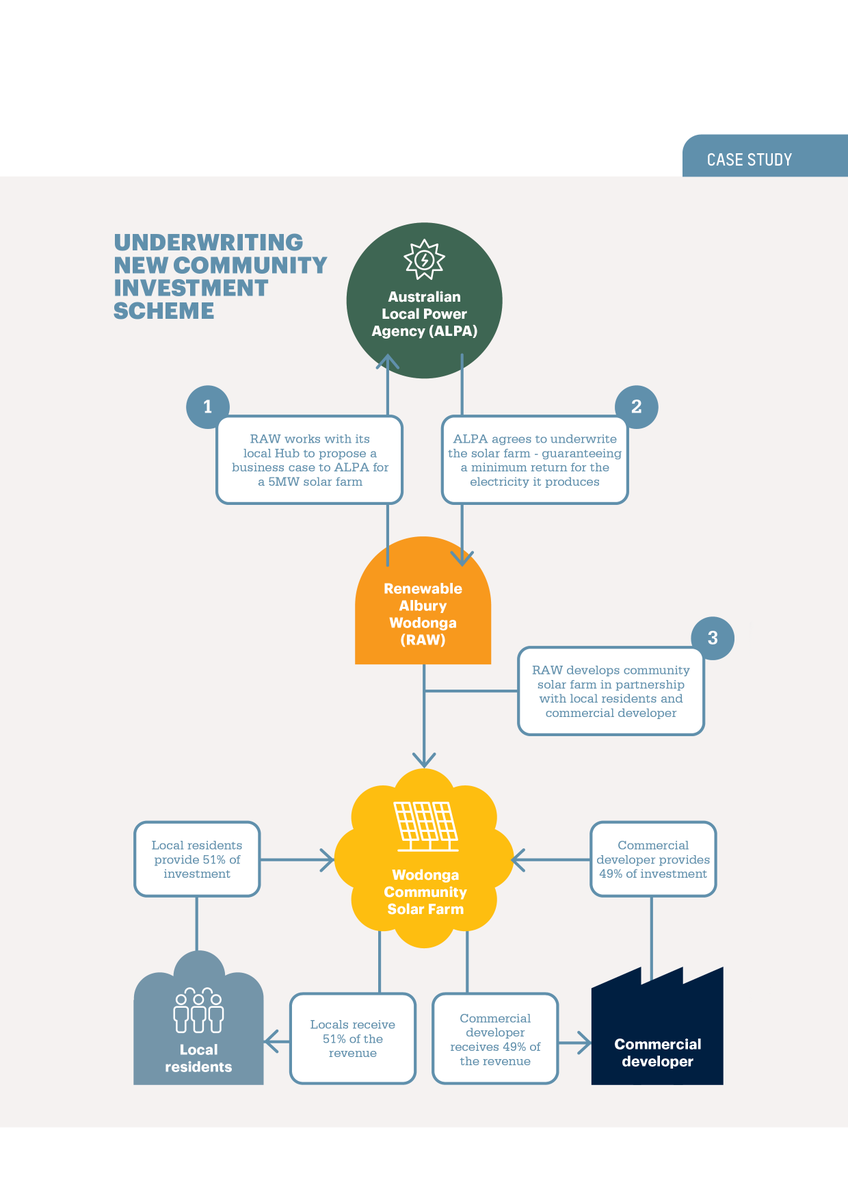 3. The Community Renewable Investment Scheme would give people the chance to invest up to 20% of the value of new large-scale projects being developed in their region. That way, everyday people become part-owners in this boom, sharing in the benefits of a new export industry.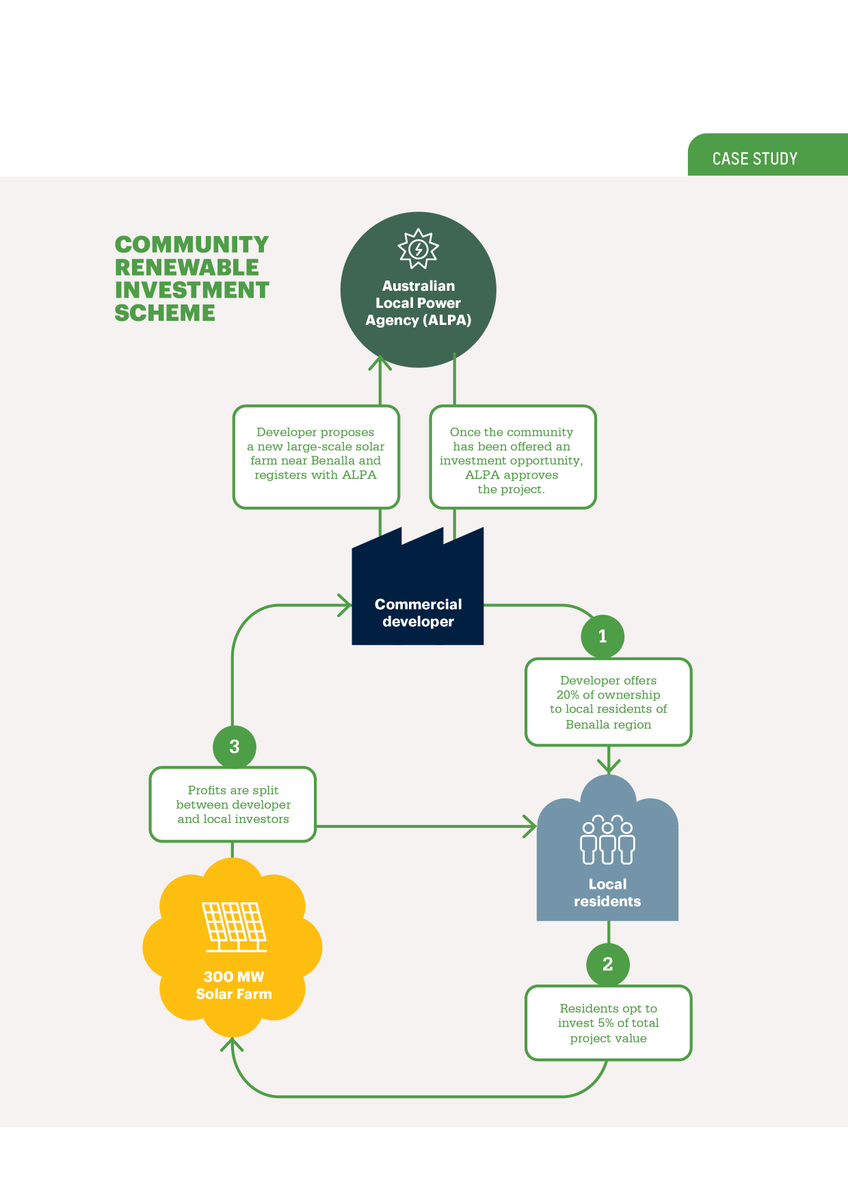 All of this would be delivered by a new Australian Local Power Agency (ALPA). ALPA would sit alongside ARENA and the CEFC, completing the trinity of our clean energy agencies. ALPA would administer these three schemes and be a voice for community energy on the national stage.
And we've done our homework. All up, the plan would involve an investment of $483 million over ten years in regional Australia. In an economic crisis like we face now, we need to be making transformational investments. The time is right to invest in regional Australia.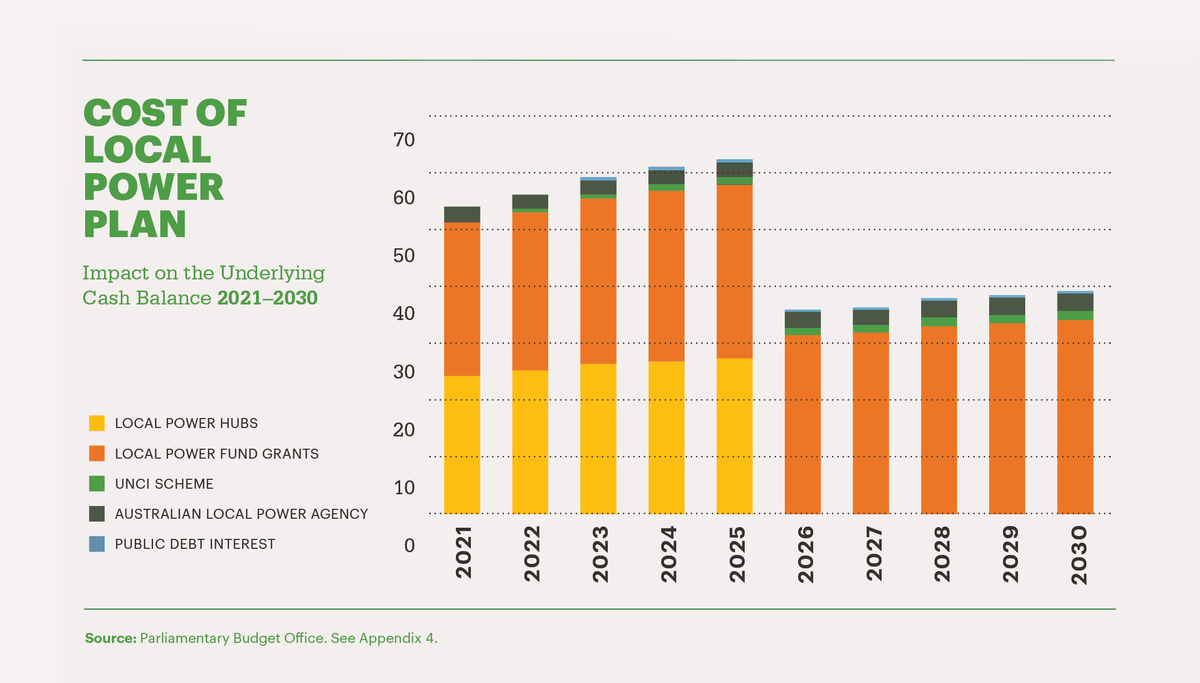 But to make it happen, we need to:
1. Pass the Australian Local Power Agency Bill 2020
2. Commit $483 million funding over 10 years
If you want to see a brighter future for our regions, write to your Federal MP asking them to support the Plan:
https://www.localpowerplan.com/
We could have a sunbelt of 10,000 locally-owned renewable power stations stretching from Esperance to Carpentaria, bringing new jobs, new opportunities and an infinite supply of cheap, clean, local power to regional Australia.
This is the
#LocalPowerPlan
.