Exhibit A: Back in 2018, Ryan Knight was receiving donation funds from the "Build the Wave" political action committee. He received thousands of dollars to... um... I guess tweet because I couldn't determine why he was being paid. So he was basically paid to be a Progressive...

Exhibit B: While Ryan Knight was getting paid to masquerade as a Progressive, he was raising money for his dear dog "Rugby." $5,183 to be exact...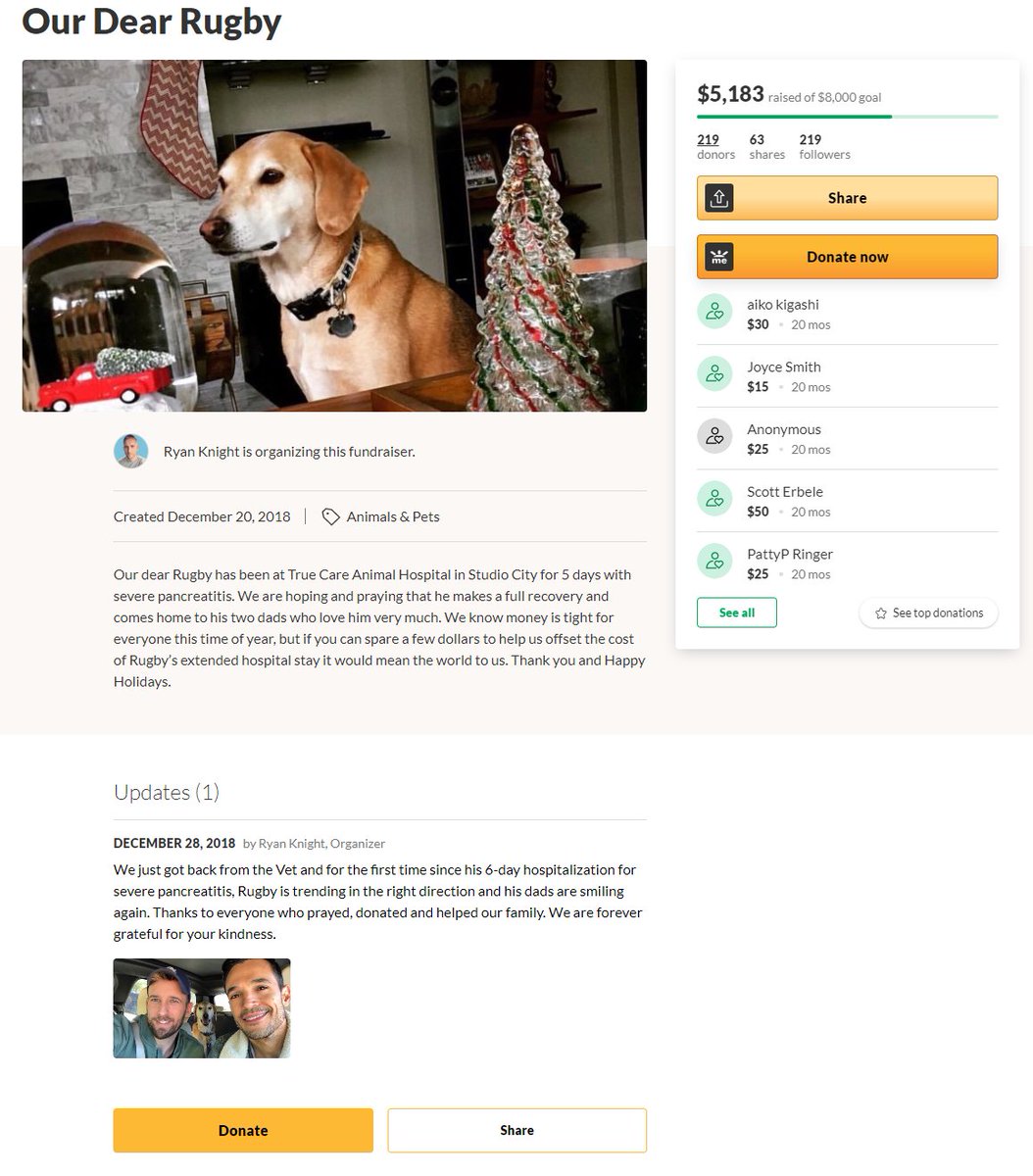 Exhibit C: Here is Ryan Knight claiming there is little money in grassroots advocacy. Oh really? Did he tell his followers he was getting paid to be a tweet loving Progressive before he decided to go full Socialist?...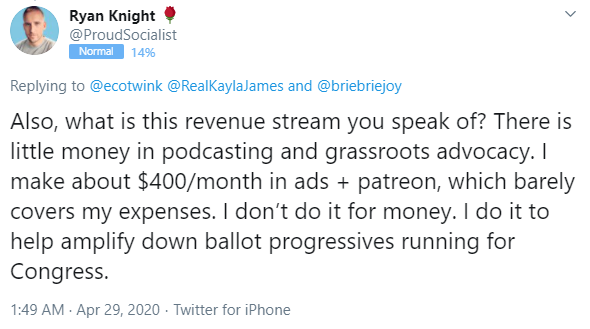 There is more but it will be borderline doxxing, so I will refrain from crossing the line. The point of this short thread is clear; Ryan Knight's "support" comes at a price. He will support whatever cause or Political Party for the right price, he is about one thing:



...

So his sudden change of heart isn't about Socialism or trying to get universal healthcare or any of the ramblefuckery he tweets, he is about his money. So when you see Ryan Knight tweeting about voting for the 3rd party candidate, just ask yourself "who is paying Ryan now?"...
grift·er

/ˈɡriftər/

noun
a person who engages in petty or small-scale swindling.