#DailyUpdate
#COVID19India
And this happened! The growth rate of active cases (last 7 days, so no weekend effect) fell to -0.3%
Negative growth for the first time.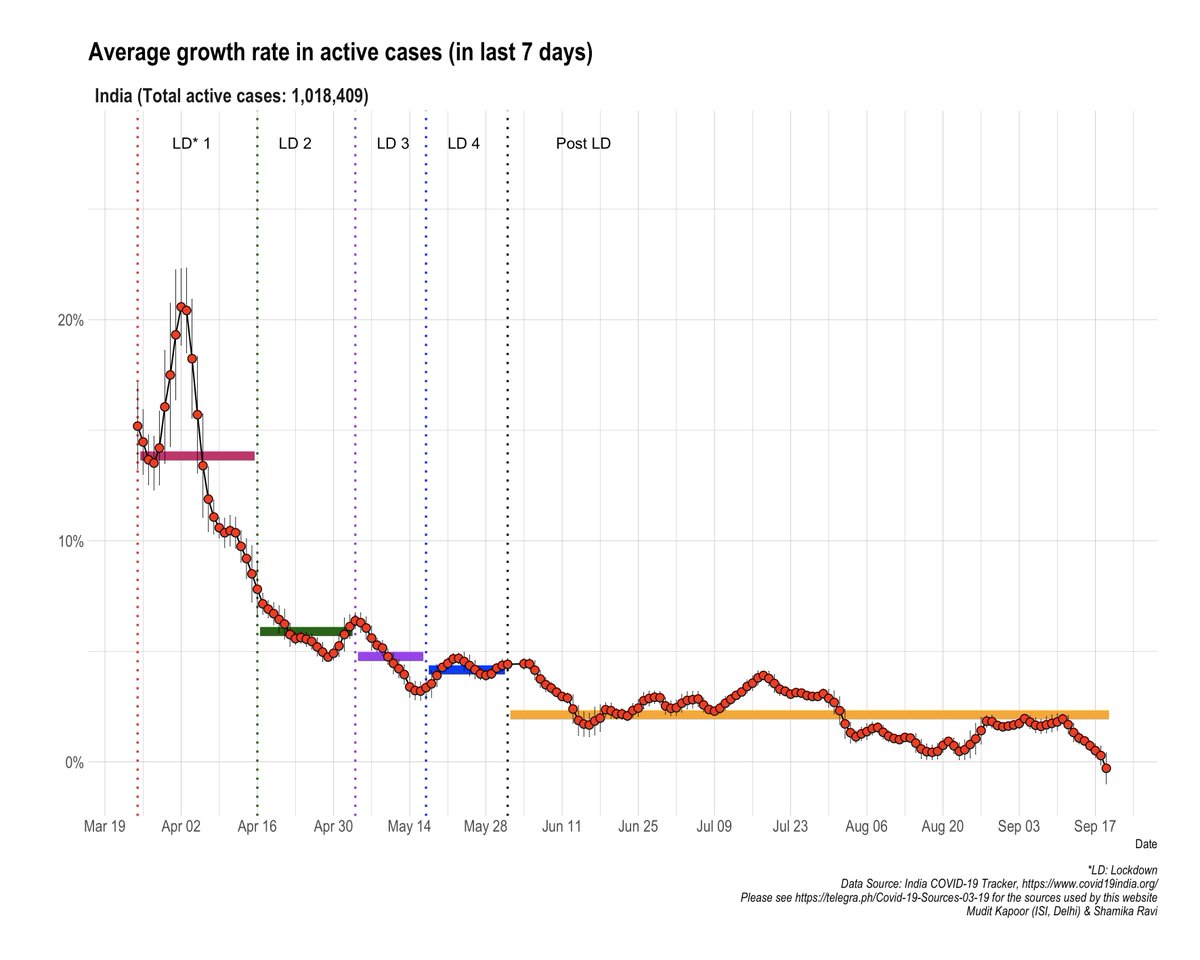 7 Day moving average:
Daily confirmed cases = perceptible decline
Daily recovered = continued upward trend
Daily active = continue decline
Daily deaths = stabilising around ~1150
Testing continues to increase:
Tests per million now >47,000
Test positivity rate = 8.49%
(Need more testing to reduce this to 5%)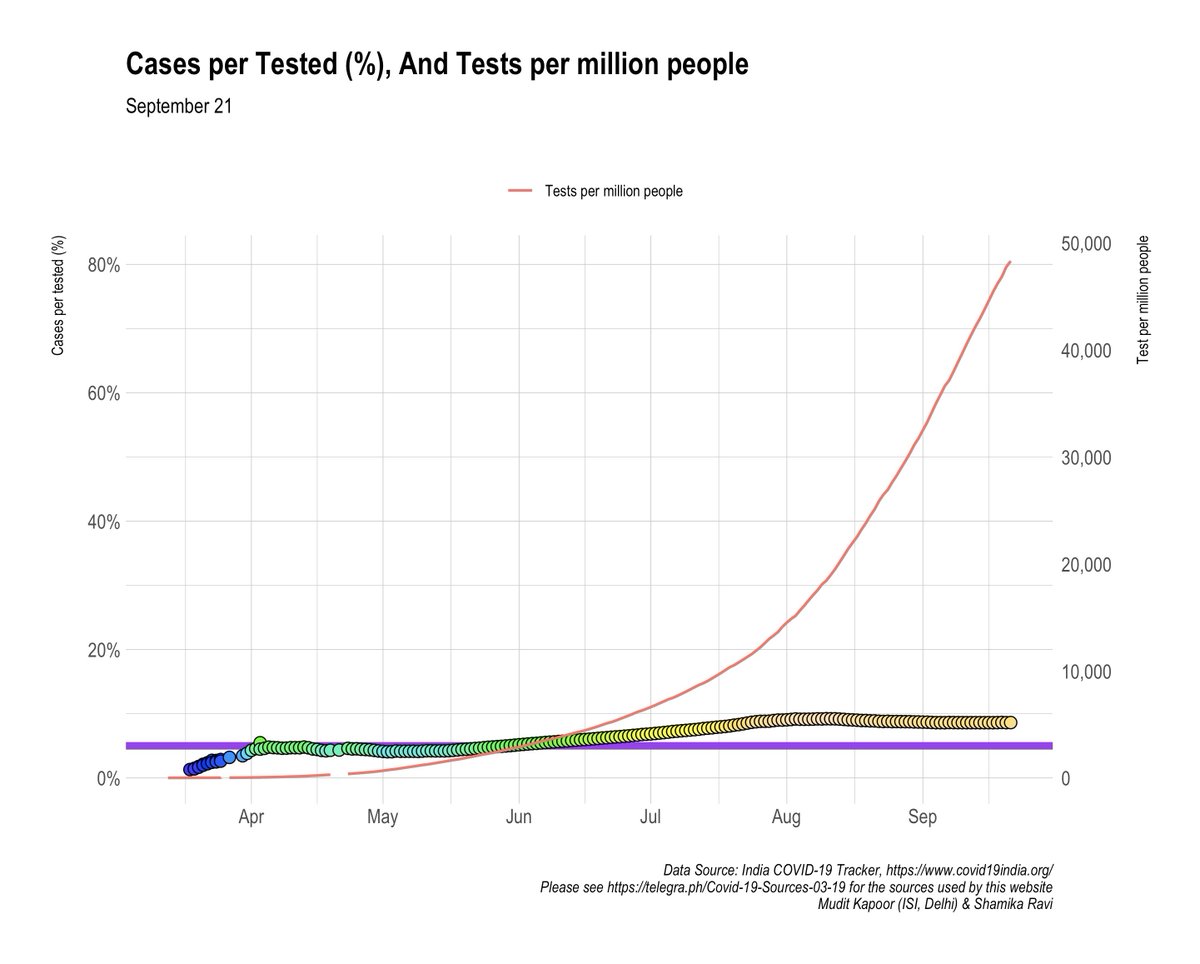 Meanwhile among the top 10 hotspot cities...all show declining/stabilising daily new cases. Except Bengaluru and Nashik.