Zarrab's ex-courier Adem Karahan has been speaking to us on-record via Turkish translation for months by secure video. He says he helped haul tons of Zarrab's gold across borders. Public records show that's true.

This is his first interview with English-language news outlets.
Key allegations by the ex-courier:

* Ex-Iranian President Mahmoud Ahmadinejad was implicated in Zarrab's scheme.
* Erdoğan's son-in-law Berat Albayrak helped open a bank account for Zarrab.
* Zarrab's family ties to the money moving business run deep.
The claim about Berat Albayrak particularly interests U.S. Senator
@RonWyden
, who has been probing Trump's suspected meddling in the Zarrab case since October.
Here's a photo of President Trump, Treasury Sec. Mnuchin, Jared Kushner and Albayrak in the Oval Office.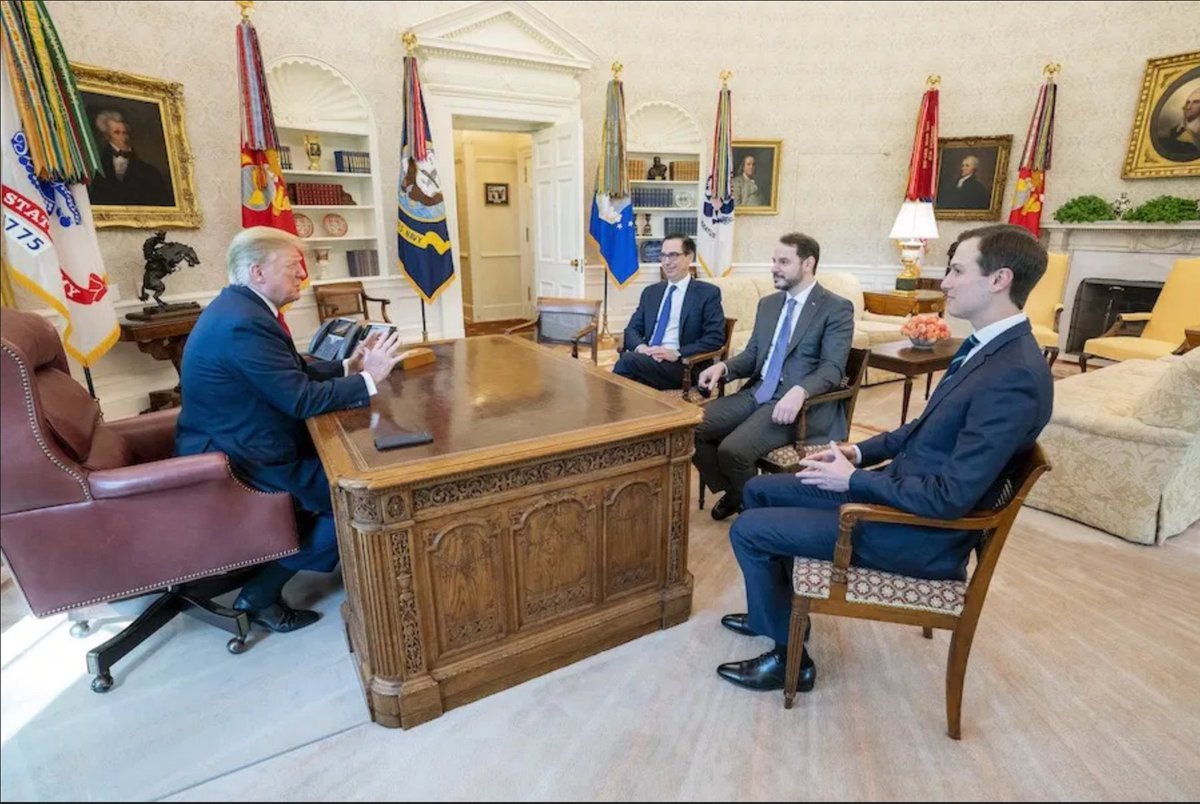 Senator Wyden's reaction to our findings:

"This is outrageous."

"In the big picture, all evidence points to President Trump interfering in a criminal investigation and sanctions enforcement as a favor to President Erdoğan."
The
#FINCenFiles
connection:
A Standard Chartered bank in Newark, N.J. filed a suspicious activity report (SAR) noting Karahan's testimony to Turkish authorities that Zarrab got an 8 percent commission.
Four percent, Karahan said, went for bribes.
Prosecutors estimate Zarrab's gas-for-gold scheme at $20 billion. Four percent of that is $800 million.

The largest publicly reported payoff to a Turkish official to date is in the tens of millions of dollars.

Where did the rest of the bribe money go?
Some stories can come to light through the bravery of sources willing to speak publicly about controversial issues.

This is true of our source, Adem, speaking out about the Zarrab case in a difficult environment to do so.
Democracies are stronger because of those willing to raise their voices and attach their names to stories.

They deserve the gratitude of the press and public.
Look out for my threads on two companion pieces to this article later in the day.
Inside the story at the top of the thread:
Read more about what Adem Karahan had to say about Trump Towers Istanbul.
Also, be sure to check out our partner
@OCCRP
's posts of this series, too.