JIMIN'S BIRTHDAY GOALS

Jimin has always wanted to touch people through music. As we celebrate his birthday, let's celebrate his artistry and thank him for his music through the years.
Join us in streaming, buying and sharing his songs. Together, let's achieve these goals!

These are challenging goals. Some are stretched but we aim to achieve them until end Jimtober.
Are you in? Let's get them!!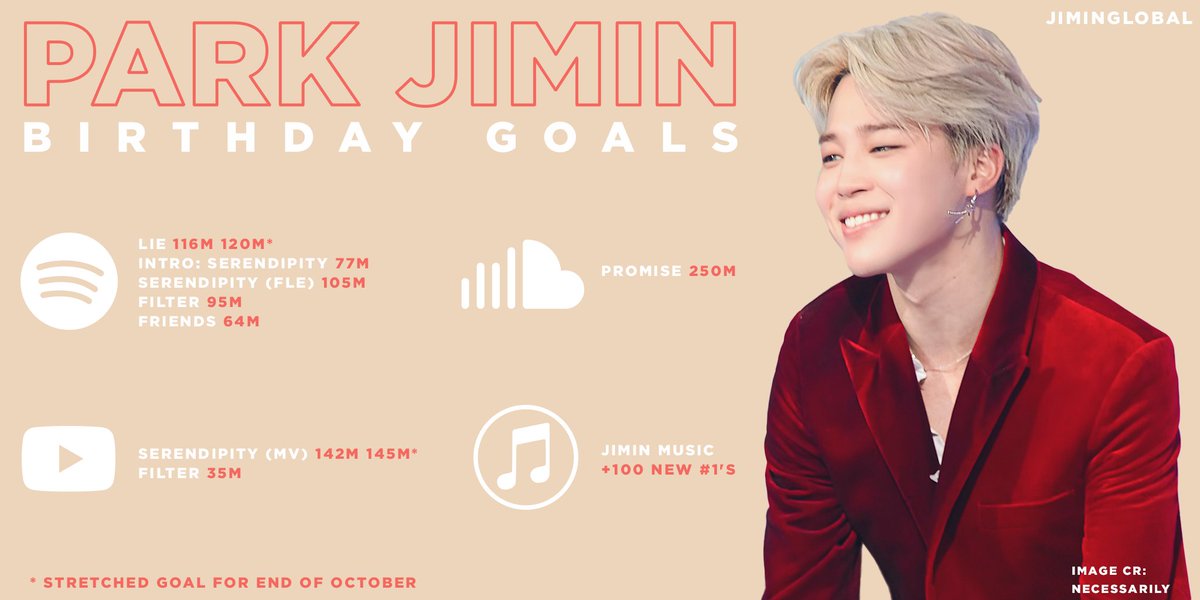 Here's our Spotify streaming playlist for Jimin Music.

https://open.spotify.com/playlist/01iXwB2KwvMWHUpmxRS4Q9?si=ClvM6ijIQQOI2035nMfuxA
Please help us achieve more #1's for Jimin's songs on iTunes by donating. Thank you!

https://www.paypal.com/paypalme/jiminglobal?locale.x=en_GB
Here's our Promise Playlist with some of Jimin's and BTS' songs on SoundCloud!

http://bit.ly/PromiseHJMD
YouTube

Serendipity MV:

Filter audio: