#OrangeShirtDay
on Sept 30 is a time to honour the Survivors of residential schools and commit to Reconciliation. Below is a thread of educational resources to help you understand and unpack Canada's history of residential schools.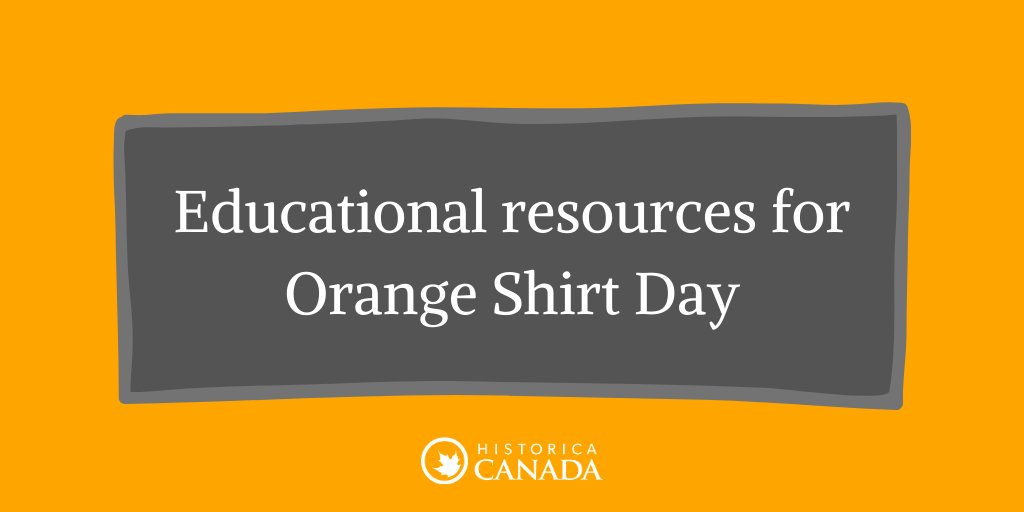 The Residential Schools in Canada education guide aims to raise awareness of the history of residential schools in Canada. It offers classroom activities that you can use to explore this difficult topic. Download it for free:
http://education.historicacanada.ca/en/tools/647
Andre Carrier was one of the Métis children who attended Church-run day schools in Manitoba. His experiences affected him profoundly. He shares his story in this episode of "Voices from Here." Watch the full video on YouTube.
Residential Schools is a three-part podcast series that explores the history of residential schools and the lasting impact on First Nations, Métis, and Inuit Survivors. Available wherever you get your podcasts and on The Canadian Encyclopedia.
Chanie Wenjack's death sparked national attention and the first inquest into the treatment of Indigenous children in Canadian residential schools. His story is remembered in a
#HeritageMinute
, re-released last year in Anishinaabemowin, his mother tongue.