#Thread
on BOLLYWOOD HIGH ON DRUGS:
Bollywood, an industry dominated by nepotism and run by underworld has always been living high on drugs. Many big names are associated with it.
1. Gauri khan, wife of the most famous actor shahrukh khan, when she was held in Berlin airport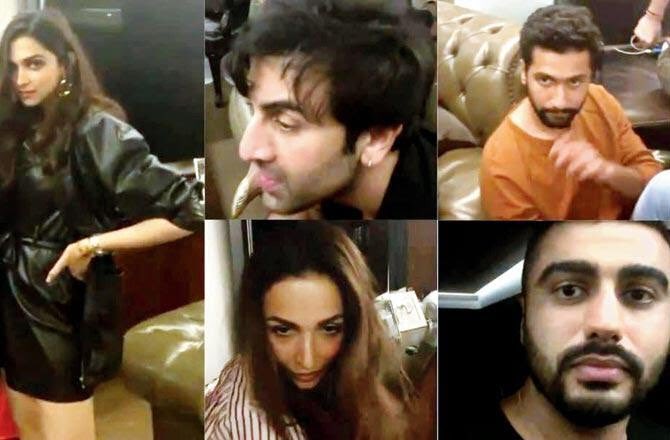 because she was carrying 'marijuana' and surprisingly she was set free when it was agreed that it was for her personal consumptions. But nobody ever asked her about how she got it.
2.Ranbir kapoor told India Today in 2013, "It was hard to get in the moment on stage with 300 bored junior artistes posing as a real audience. Pot made those moments feel real."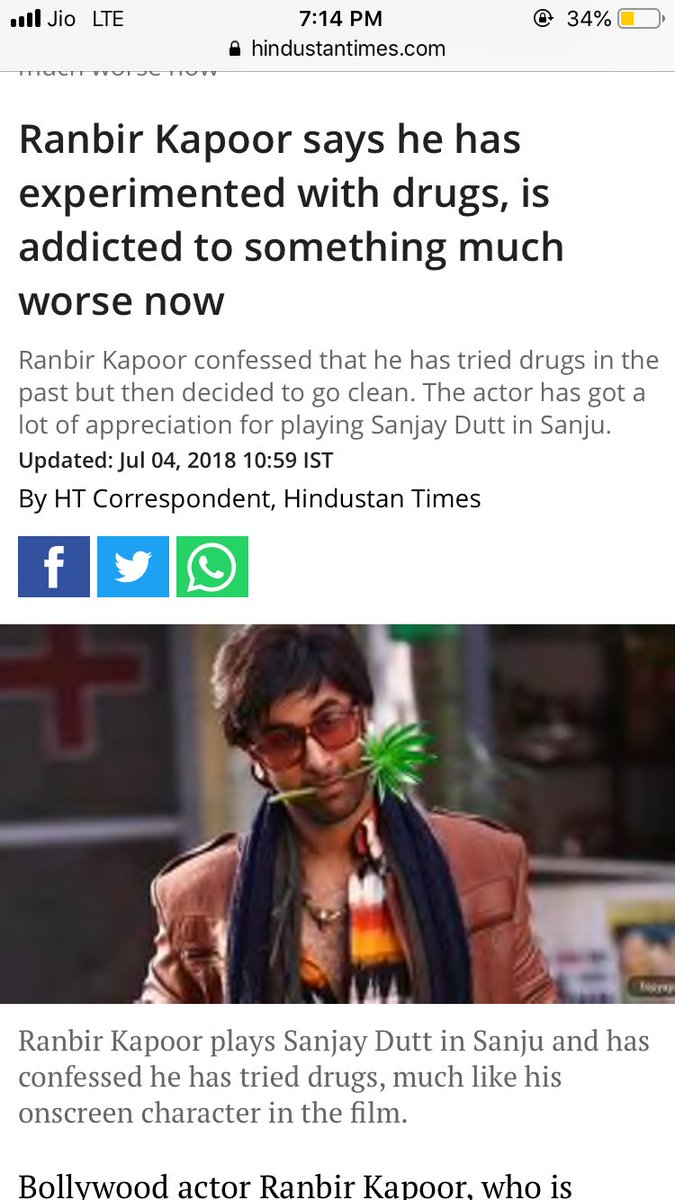 3. Sanjay dutt woke up one day and was told by his servant that he had been asleep for two days. "I went to Sunil Dutt, my father, at 7 in the morning, told him that I need help, I am a drug addict", he confessed. No body asked from where he got the drugs for his regular uses?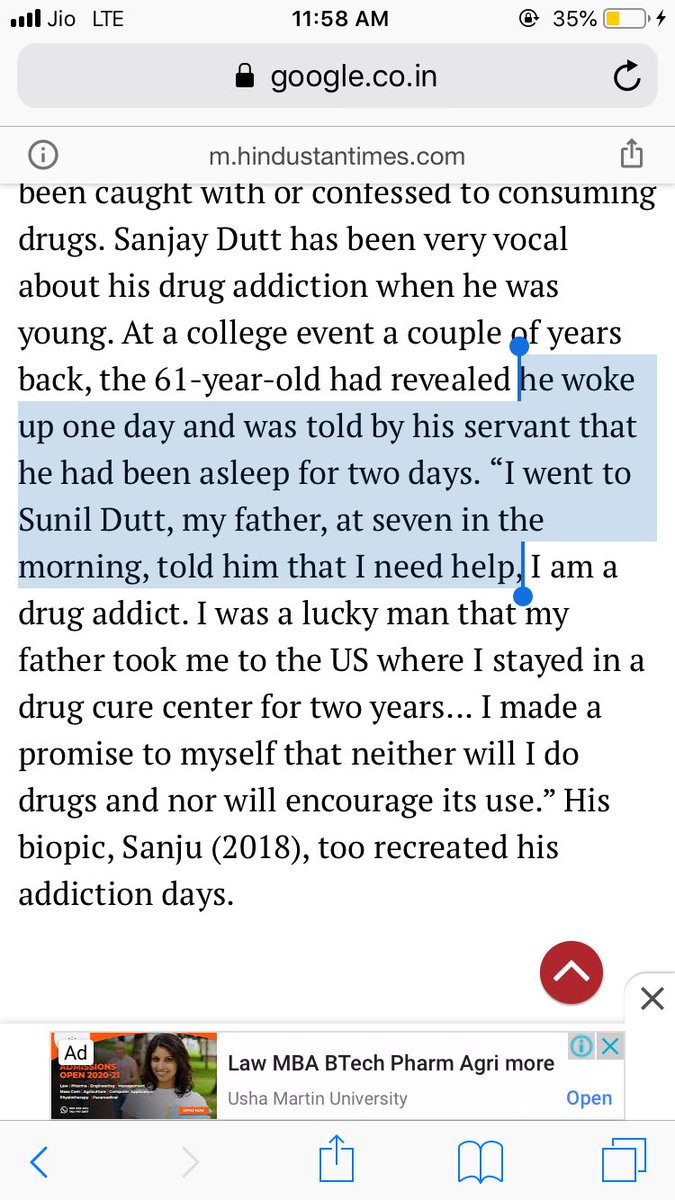 4.Mamta Kulkarni - In the 90's she was the most demanded actress due to her glamour. But later she was arrested by Kenya police for drugs dealing.

5. Vijay Raaz was reportedly detained in UAE in 2005 for possessing narcotic drugs, according to a PTI report.
6. According to DNA, DJ Aqeel, too, was caught with the drug ecstasy in his bag at the Dubai international airport, but later discharged.

7. Actor Fardeen Khan, in 2001, had been arrested by NCB in Juhu, Mumbai on charges of possessing cocaine, according to a HT report.
The special court had granted him immunity from prosecution in February 2012 after he went through a de-addiction process.
8. Aftab Shivdasani - In 2005, he was arrested by Maharashtra police from Pune.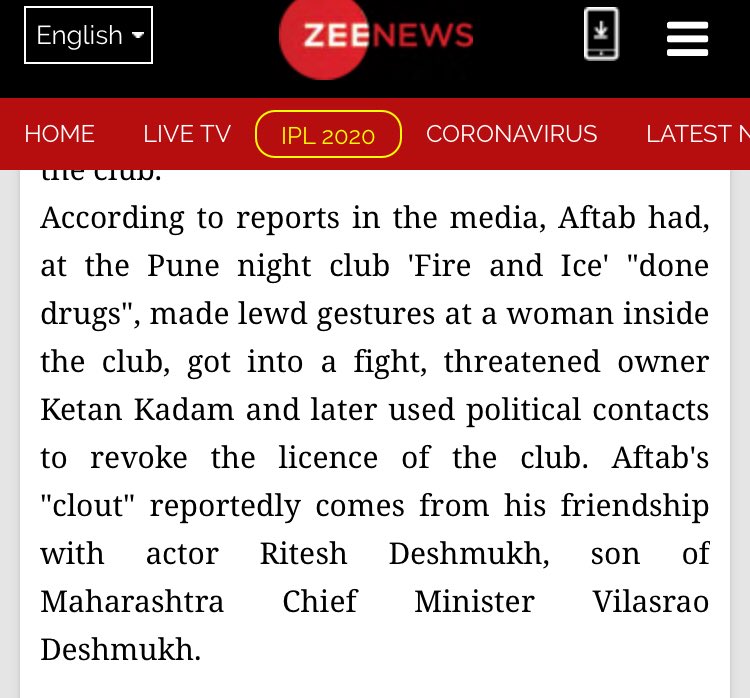 9. Prateik Babbar - In an interview, Prateik admitted that he consumed drugs when he was at the age of 13.
Apart from all this, a 2019 party that Karan Johar hosted at his house, which had guests such as actors Deepika Padukone and Vicky Kaushal, came under the scanner,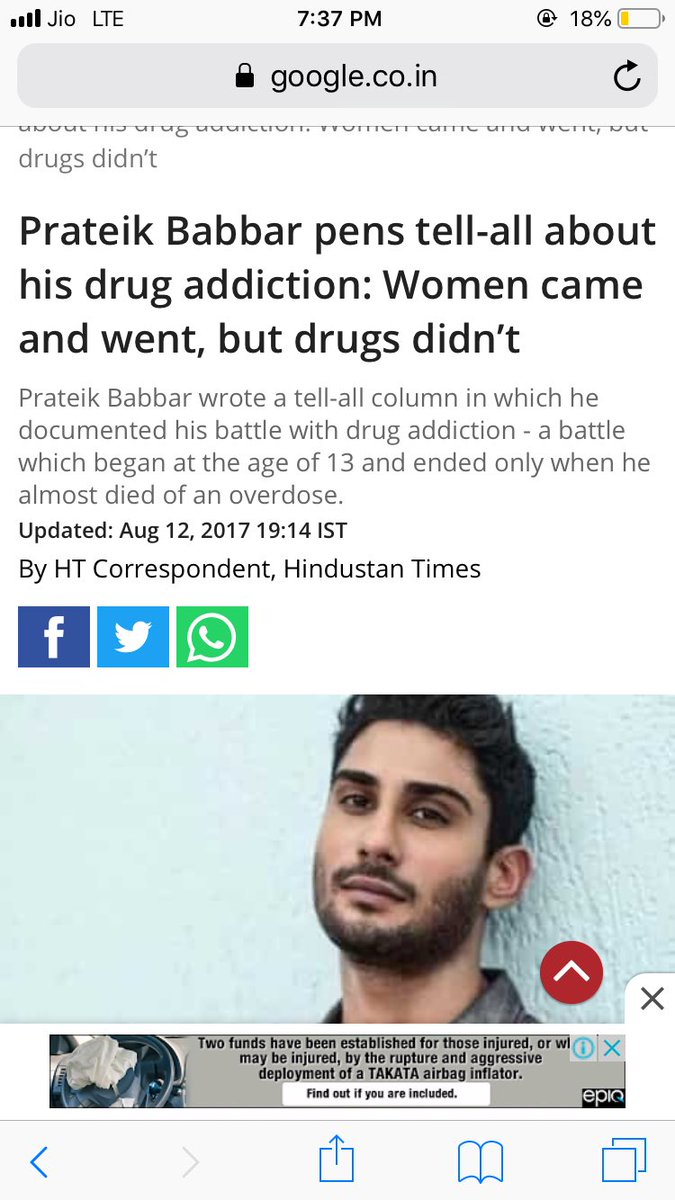 and it was alleged that drugs were abused. A video which Johar shared on social media led to these speculations. However, they were never verified.

And if someone put questions on Bollywood, it becomes a job providing industry to 5 lakh people.
Drugs is not the actual problem, the actual problem is whenever police, media or anyone talks about it the entire Bollywood shield up to protect the particular person.

Remember, when entire Bollywood stood up for seeking mercy on Sanjay dutt or salman khan?
Bollywood aggressively uses fake data to prove india has become ra*pistan and lynchistan but when rhea confesses that 80% of Bollywood are involved in drugs and people started questioning on it, it becomes a conspiracy to malign.