Creation of an 'Australian Gas Hub' is eerily familiar to what Covid-19 Commission adviser, Saudi Aramco Board Member Andrew Liveris wants by importing the US gas boom (and bust) approach
Andrew 'tingles with pride' over Trump Liveris
#auspol
New money for "CSIRO's GISERA" sounds nice till you realise its compromised by its model
An alliance of fracking companies Santos, Origin Energy, Shell, China National Offshore Oil Corporation and Tokyo Gas
The most recent report from GISERA

https://www.abc.net.au/news/2020-07-15/csiro-fracking-research-does-not-pass-pub-test-expert-says/12454942
Gas the job creator?
Not if you actually want to effectively create jobs.
It employs 0.2% of workforce.
Its the worst sector to invest in for job-creation cause its so capital intensive
See
@TheAusInstitute
@Tom_Swann
@MarkOgge
report
https://www.tai.org.au/sites/default/files/P908%20Gas-fired%20backfire%20%5Bweb%5D.pdf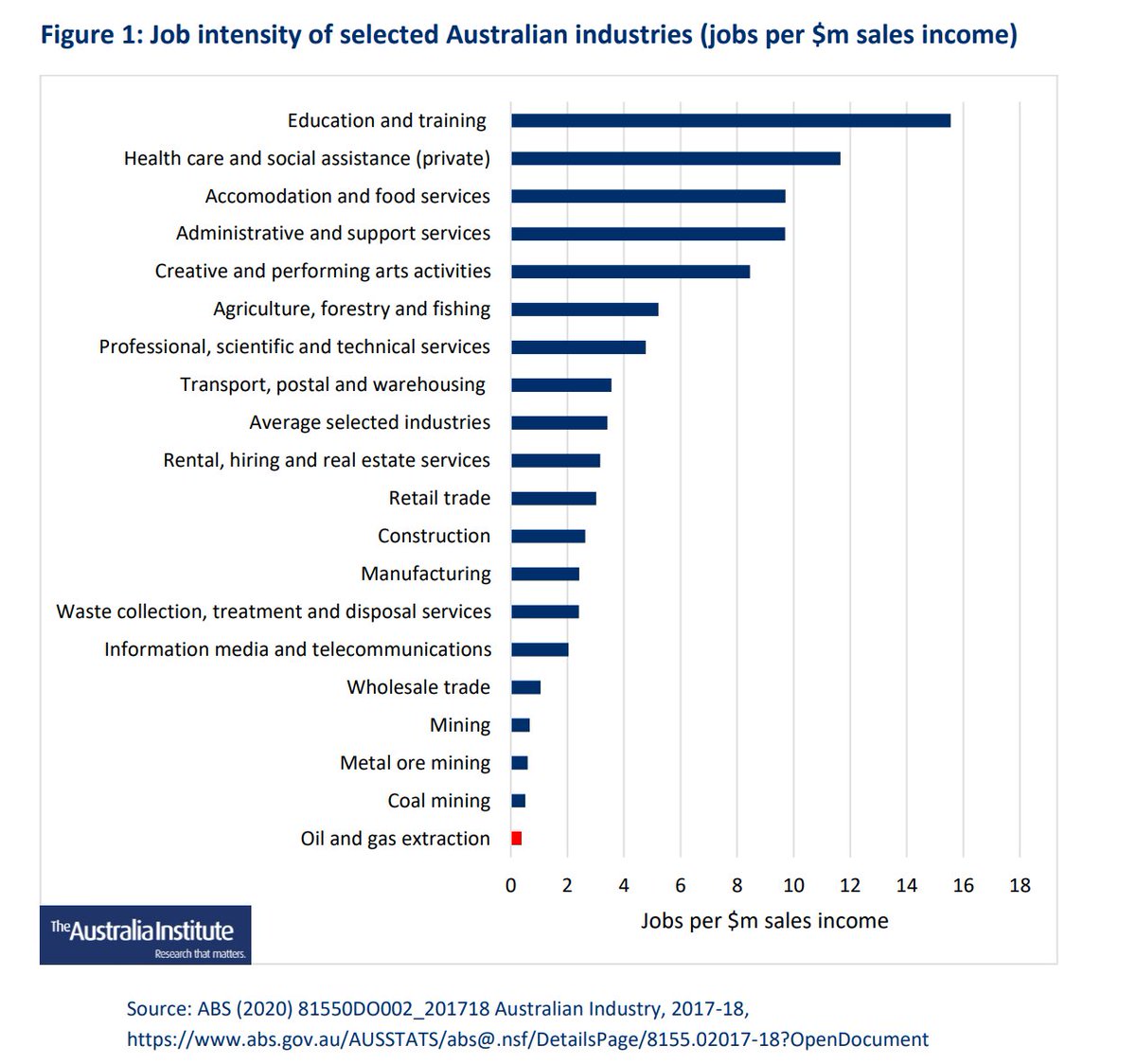 Overnight BP's influential energy outlook came out
Gas outlook does not pay a transitional role under a net-zero by 2050 approach to climate change and only goes up if you ignore taking climate action.
HT
@ntsafos
https://www.bp.com/en/global/corporate/energy-economics/energy-outlook.html