1) As
#COVID19
continues to spread across Quebec — causing outbreaks in schools and bars — the province's health-care system remains more vulnerable than ever. In this thread, I will highlight the latest problems to hit acute-care hospitals in the
#pandemic
.
2) Over the weekend, the Hôpital de Gatineau suspended its intensive-care service following a sit-in protest by burned out nurses on Friday. This has occurred as the Outaouais region has been recording slightly more
#COVID19
cases than during the first wave in the
#pandemic
.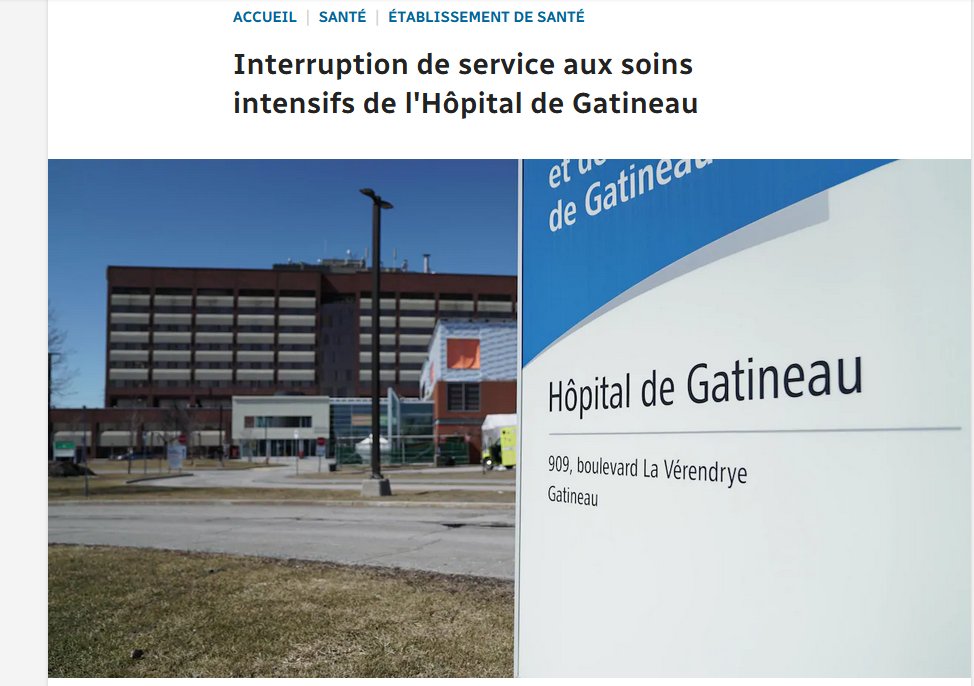 3) Emergency-room nurses also staged a sit-in at the Hôpital du Suroît on Thursday in Salaberry-de-Valleyfield. The hospital responded by taking the nurses' union to the Quebec labor tribunal to have the sit-in declared an illegal pressure tactic.
4) On Saturday, ER nurses at the Lakeshore General Hospital in Pointe-Claire staged their second sit-in in a week to draw attention to what they say are unacceptable working conditions during the
#pandemic
. On Sunday night, the ER was overflowing to 123% of its capacity.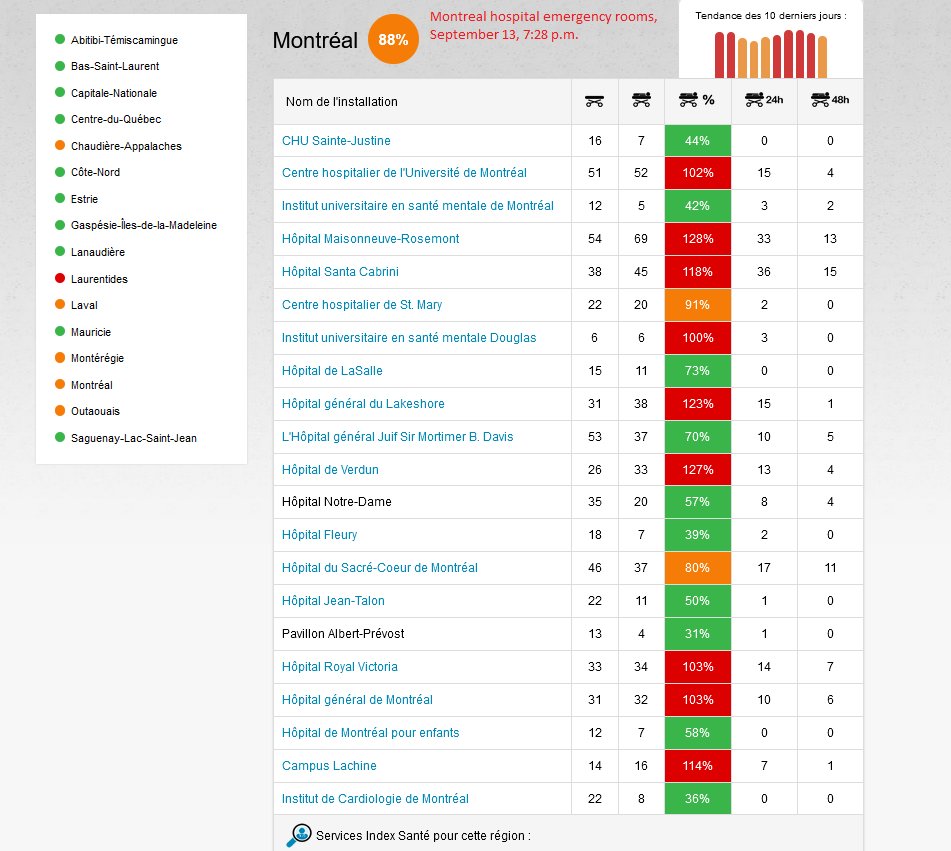 5) Nurses often staged sit-ins before the
#pandemic
to complain about mandatory overtime, which the Coalition Avenir Québec pledged to abolish in the last election campaign. But sit-ins during the current health crisis underscore the system's fragility amid a
#COVID19
resurgence.
6) In Montreal, 800 nurses have quit since March, further weakening the health network as it seeks to clear a backlog of tens of thousands of surgeries. People are also walking around with cancers they don't even realize they have because of missed diagnoses during the
#pandemic
.
7) Should the current
#COVID
resurgence cause a spike in hospitalizations, as it did in the first wave, Quebec's health infrastructure would quickly become overwhelmed. On Sunday, the province reported a relatively small net increase of 22 hospitalizations since a week earlier.