FOR EACH LIKE I'LL SHARE A MEMORY WITH MY EX THAT I DONT MISS AT ALL
WHENEVER I SAT NEXT TO HIM ON THE BUS WHEN WE WERE STILL FRIENDS HE USED TO SLIDE DOWN ON HIS SEAT SO HE COULD RE-ADJUST THE HEIGHT OF HIS SHOULDER SO THAT I COULD GET A GOOD SLEEP BEFORE OUR GAME. I TOOK THIS FOR GRANTED AND ALWAYS ASKED HIM TO SHIFT HIS POSITION MORE OFTEN
HE USED TO HAVE BAD CONFIDENCE IN HOW HE LOOKED AND ALWAYS CUT HIS HAIR SHORT I TOLD HIM THAT IT WOULD BE NICE TO GROW OUT HIS HAIR LONGER AND STAND UP STRAIGHTER BECAUSE HE COULD LOOK MORE BEAUTIFUL AND CONFIDENT. BUT THEN IT BACKFIRED BECAUSE EVERYONE ELSE LIKED HIM TOO
WE WENT TO A CAT CAFE TOGETHER AND ONE OF THE KITTENS WENT INSIDE MY SHIRT.... HE THEN PROFESSIONALLY FISHED OUT THE KITTEN.... HE WAS GOOD WITH ANIMALS ALWAYS HAD HANDFULS FULL OF BABY DOGS OR BABY CATS HE SEEMED MUCH HAPPIER DOING THAT THAN VOLLEYBALL
ONCE I VISITED HIM AT COLLEGE BECAUSE I WAS IN TOWN AND HE SKIPPED CLASS TO SEE ME. WE TOOK A TRAIN TO GO TO AN EMPTY BEACH AND CHASED EACH OTHER IN THE SAND, BUT HAD TO HIDE UNDER THE LIFEGUARD TOWER BECAUSE IT STARTED RAINING. I STILL REMEMBER HOW THE KISSES FELT IN THE RAIN
WHEN I GOT FOOD POISONING OVERSEAS AND HAD TO MISS A GAME I CALLED HIM UP FOR COMFORT LIKE I USUALLY DO WHENEVER I EXPERIENCE ANYTHING SHITTY IN LIFE. WE PLAYED A BROWSER GAME TOGETHER AND IT WAS NICE HEARING HIS VOICE AGAIN. I SAID ONCE I GET BETTER ILL WIN THE NEXT GAME FOR YOU
WE WENT TO GO SEE CHERRY BLOSSOMS BUT HE DIDNT LIKE SEEING ALL THE COUPLES KISS SO I SAID THAT IF HE FOLLOWED ME WE COULD GET A BETTER VIEW. I CLIMBED A CHERRY TREE AND HE FOLLOWED ME AND WE BOTH GOT IN TROUBLE. HE SAID HE KNEW IT WAS ILLEGAL BUT HE DIDNT WANT TO LEAVE MY SIDE
WE TRIED TO RENT A TWO PERSON BIKE BUT IT FAILED MISERABLY BECAUSE HE WAS TOO LAZY TO GET ON AND I WAS TOO STUBBORN TO TAKE HIS NO FOR AN ANSWER SO I ENDED UP TRYING TO BIKE IT ALONE DOWN A HILL. I ALMOST FELL OFF A CLIFF BUT HE RAN AT ME LAST MINUTE TO GRAB MY ARM. HE DID CARE
I KEEP THIS LUCKY CHARM IN MY BAG TO LOOK AT EVERY GAME THAT SACHIROU MADE FOR ME WITH HIS GRANDMA. AND EVERY TIME IT REMINDS ME THAT I WAS LUCKIER THAN HIM WHEN IT CAME TO LOVE SO I TRY TO PLAY MY BEST BECAUSE IM GRATEFUL TO DO WHAT I LOVE FOR A LIVING. AND I LOVED THAT BOY
SACHIROU IS CALLED THE IMMOVABLE BUT EVERY TIME WE WOULD WATCH HACHIKO MONOGATARI HE WOULD START CRYING... BUT WHEN HE WATCHED IT AT A PARTY HE DIDNT CRY... I ASKED HIM WHY HE ONLY CRIES WITH ME AND HE SAID "IT'S BECAUSE I ONLY FEEL SAFE WITH MY TRUE FEELINGS AROUND KOURAI-KUN"
WHEN SACHIROU GETS SCARED HE DOESNT SHOW IT IN HIS FACE BUT IF YOU HOLD HIS HANDS HE IS TREMBLING A LITTLE BIT HE DOESNT LIKE THE DARK AT ALL BUT ITS OK BECAUSE MY NAME MEANS THE LIGHT. SO WHOEVER HE LOVES NEXT ALWAYS CARRY A FLASHLIGHT HE WONT TELL YOU HES SCARED BUT HE IS
ONE OF MY FAVORITE MEMORIES WAS WHEN WE WERE HIKING IN THE RAIN AND CAME ACROSS A GRASSY FIELD AND I FELL INTO THE MUD STUPIDLY AND HE JUMPED IN WITH ME AND WE TACKLED EACH OTHER LAUGHING OF COURSE I WON BECAUSE HE IS WEAKER NOW BUT WE WERE LAUGHING AND CRYING AHAHA BLISS
HE ALWAYS SMILES. BUT SOMETIMES HE HAS THIS SMILE AND LAUGHTER THAT IS GENUINE THAT HE DOES NOT LIKE BECAUSE IT IS DORKY AND UNFLATTERING. HE DOES IT WHEN HES ACTUALLY SHY OR NERVOUS SO THAT IS WHY I LIKED TO KISS HIS FOREHEAD AT RANDOM TIMES OR TELL HIM THAT HE IS CUTE
I REALIZE THESE ARE THINGS I SHOULD HAVE SAID WHEN WE WERE STILL TOGETHER I THINK THAT ONLINE IT JUST LOOKED LIKE WE WERE FIGHTING ALL OF THE TIME BUT I REALLY DID LOVE HIM THATS WHY IT HURTS SO MUCH... I THOUGHT WE WOULD BE TOGETHER FOR LIFE. SEAGULLS MATE FOR LIFE
DID YOU KNOW HES THE BABY OF OUR TEAM...... HE WAS THE YOUNGEST SECOND YEAR.... TEN MONTHS YOUNGER THAN ME I KNOW ITS EASY TO FORGET BUT WE ALWAYS LOOKED AFTER HIM HE CAUSES TROUBLE WITHOUT REALIZING IT BECAUSE HE IS SO DETACHED... I DONT... I DONT WANT TO MISS HIM AT ALL
NO ONE THOUGHT WE WOULD WORK OUT FOR MORE THAN A MONTH OR EVEN AT ALL. BECAUSE OUR PERSONALITIES ARE SO DIFFERENT AND NO ONE COULD SEE A GUY LIKE ME WITH SOMEONE LIKE HIM BUT IT NEVER MATTERED TO ME BECAUSE WE LOVED EACH OTHER SO MUCH AND THATS WHAT MATTERED AT LEAST I THOUGHT SO
I ALWAYS JOKED THAT KISSING YOU WAS LIKE HONEY. A SWEETNESS THAT STICKS IN YOUR MIND AND ALL YOU CAN THINK TO YOURSELF IS THAT YOU WANT MORE. THE KIND THAT KEEPS YOU COMING BACK ASKING FOR MORE. YOU USED TO JOKINGLY CALL ME "POOH BEAR" FOR THAT. BUT EVEN THAT I TOOK FOR GRANTED.
THE HARDEST PART ABOUT BEING ON YOUR BROTHER'S TEAM IS SEEING HIS BACK WITH YOUR NAME ON IT. SOMETIMES WHEN I SQUINTED MY EYES I THOUGHT ABOUT HOW IN ANOTHER LIFE YOU WOULD BE ON THAT COURT WITH ME BUT WE DIDNT LOVE THE SAME THING. THAT KEEPS HAPPENING WITH US. BUT I LOVE YOU
FUCK, I MEAN I *LOVED YOU. NOT ANYMORE. YOU'RE NOT HERE ANYMORE
YOU MIGHT NOT HAVE FELT LIKE THE MAIN CHARACTER IN ANYONES WORLD, NOT TO YOURSELF, OR YOUR PARENTS AND I MIGHT BE HOSHIUMI KOURAI BUT THAT WAS ALWAYS OKAY WITH ME. WHEN PEOPLE SAID YOU DIDNT DESERVE ME I ALWAYS DISAGREED BECAUSE I WAS THE ONE THAT DIDNT DESERVE YOU. I MESSED UP
SACHIROU YOU NEVER HAD TO BE SOMEONE THAT PLAYED VOLLEYBALL WITH ME TO MATTER TO ME. YOU'VE MATTERED TO ME SINCE THE FIRST TIME THAT YOU TOLD ME YOU DIDNT LOVE VOLLEYBALL AND EVERY TIME AFTER THAT. YOU JUST HAD TO BE SACHIROU. I WAS HAPPY ENOUGH JUST CALLING YOU MY "HOME"
I WAS NEVER SHY ABOUT LOVING YOU. REMEMBER WHEN YOU COVERED YOUR EARS WHEN WE CLIMBED TO THE TOP OF SHIGA KOGAN MT TRAIL AND YOU ASKED ME, "DO YOU REALLY LOVE ME KOURAI-KUN?" AND I YELLED OUT TO THE MOUNTAINS THAT I WOULD LOVE YOU FOR THE REST OF MY LIFE AND THE WORLD SHOULD KNOW
THE WAY YOU TUCK YOURSELF BACK INTO THE SHEETS NOSE FIRST EVERY TIME I GET UP FOR MY MORNING JOG WAS REALLY CUTE. I NEVER TOLD YOU THIS BECAUSE YOU WOULD BE EMBARRASSED BUT EVERY TIME I SAW IT MY HEART WOULD MELT. PLEASE GET ALL THE SLEEP YOU CAN GET.... FOR THE ANIMALS...
HIKES ARENT THE SAME WITHOUT YOU. I WENT ON ONE TODAY ALONE TO CLEAR MY MIND AND I SAW ALL THESE DIFFERENT TYPES OF BIRDS AND INSECTS. AND I REMEMBER YOU'D START TALKING TO ME ABOUT THEM, DESCRIBING THEM LIKE THEY WERE PEOPLE YOU WERE INTRODUCING ME TO. I... I ACTUALLY LOVED IT
THE FIRST TIME WE MOVED IN TOGETHER YOU SAID "KOURAI-KUN WE'RE FREE TO DO WHATEVER WE WANT NOW RIGHT. WE'RE ALONE. WE'RE ADULTS" SO I TOOK OFF MY SHIRT BUT THEN YOU PULLED OUT A BUNCH OF PILLOWS AND SAID "I WANT TO BUILD A PILLOW FORT MY PARENTS NEVER LET ME DO THIS BEFORE!"
YOU USED TO ORDER FOR ME AT DIM SUM BECAUSE IM NOT SO GOOD WITH OVERSEAS FOOD. YOUR FAVORITE FOOD IS SHUMAI AND YOU WOULD ORDER LIKE FIVE OF THEM. THANKS TO YOU I FOUND OUT I LIKED HAR GAO YOU MADE FUN OF ME FOR EATING THE DUMPLING SKIN FIRST THOUGH SO NOW I EAT IT WHOLE
WE WERE GOING TO ADOPT SO MANG DOGS TOGETHER THE MOMENT WE COULD BUY A HOUSE. OUR FIRST APARTMENT WAS SO SMALL WE SLEPT ON A MATTRESS IN THE MIDDLE OF A STUDIO BUT IT FELT BIGGER THAN THAT BECAUSE THE ROOMS ECHOED WITH YOUR SWEET LAUGHTER AND OUR LOVE WHICH WAS SO LARGE
MAYBE EVERYONE WAS RIGHT WHEN THEY SAID IT WOULDNT LAST. YOU AND ME... WE ARE TOO DIFFERENT. YOUR NAME MEANS GOD OF THE DAY AND MY NAME IS HOSHI UMI, AN OCEAN OF STARS. AND YOU NEVER SEE STARS DURING THE DAY. I GUESS I SHOULD HAVE KNOWN BUT... I WANTED TO LOVE YOU SO BADLY
I MEAN EVERYONE ALWAYS SAID THAT ITD BE SMARTER IF I DATED WITHIN THE VOLLEYBALL COMMUNITY. AND DIDNT MESS AROUND WITH ANYONE OUTSIDE OF IT.. BUT I COULD IMAGINE YOU NOT BEING A PART OF MY LIFE BECAUSE IF THE UNIVERSE MOVES LINEARLY YOU WERE MY CONSTANT. THEN AND NOW
YOURE THE ONLY PERSON WHERE... HEIGHT NEVER MATTERED TO ME... BECAUSE EVEN WHEN YOU WERE TALL YOU STILL COULDNT BE FREE. YOU WERE UNLUCKY JUST LIKE ME. SO I NEVER HATED YOU FOR THAT. I WANTED TO BE THE ONE TO CUT AWAY YOUR SHACKLES EVEN IF IT MEANT SOMEDAY YOU WOULD LEAVE ME
BESIDES I NEVER HATED YOUR HEIGHT. YOU ARE JUST TALL ENOUGH SO THAT I CAN LEAN IN AND HEAR THE SOUND OF YOUR HEART BEATING. WHERE YOU CAN REST YOUR HEAD ON MINE. AND WE COULD JUST STAY THERE AND TIME WOULD STOP FOR A MOMENT AND I KNEW EVERYTHING WAS GOING TO BE OKAY
IM SCARED ILL NEVER HAVE THAT KIND OF RELATIONSHIP WITH ANYONE ELSE. YOU WERE WITH ME BEFORE I WAS ANY GOOD AT VOLLEYBALL. YOU BELIEVED IN ME. YOU HELPED ME MAKE THAT DREAM COME TRUE. I WASNT JUST THE LITTLE GIANT OR A RIVAL TO YOU. I FELT LIKE I COULD BE KOURAI AND YOU LOVED ME
SACHIROU I NEVER JUST CARED ABOUT YOUR LOOKS I FELL IN LOVE WITH THE BOY WHO WAS BRAVE ENOUGH TO CRY IN FRONT OF A STRANGER AND WAKE HIMSELF UP. YOU UNDERSTOOD LOVE LIKE I DID EVEN IF IT TOOK US IN DIFFERENT DIRECTIONS. YOU JUST HAPPENED TO GROW UP AND BECOME BEAUTIFUL
BROWN EYE COLOR IS MY FAVORITE. EVEN WHEN PEOPLE SAY ITS BORING. YOU TAUGHT ME TO LOVE THE COLOR BROWN. SACHIROU'S EYES ARE BROWN. SO IS HINATA SHOYO'S. ALL THE GOOD PEOPLE IN MY LIFE. IT STARTED WITH YOU BUT NOW I LOOK FOR YOU IN OTHER PEOPLE. IT'S LIKE SEARCHING FOR HOME
I WISH WE COULD GO BACK TO THE TIME WHERE WE WERE YOUNG AND IN LOVE NOT SURE WHAT TO CALL WHAT WE HAD ACTING LIKE TOURISTS IN OUR OWN PREFECTURE DANCING UNDER THE STARS BY THE FIRE WE MADE TO WARM OUR HANDS AND TALKING TO EACH OTHER WITH OUR EYES AND LIPS UNTIL THE MORNING
I MISS SLEEPING NEXT TO YOU. MY BED IS SO COLD AND EMPTY NOW. I GET COLD EASILY BUT YOU WERE ALWAYS SO WARM. THERES NO ONE TO HOLD ME WHEN I SLEEP SO I KEEP WAKING UP IN THE MIDDLE OF THE NIGHT EXPECTING YOU TO BE THERE. YEAH I SAID I DIDNT MISS YOU BUT MAYBE I DO WHO KNOWS
MY WHOLE FACE FITS IN THE PALM OF YOUR HAND LIKE TWO MISSING PUZZLE PIECES. EVEN IF EVERYONE SAID WE NEVER LOOKED "RIGHT" TOGETHER YOUR BODY ALWAYS FILLED THE SPACES THAT MINE HAD. MY WORDS FILLED THE SILENCE YOU LEFT BEHIND. I THINK OUR LOVE ONLY MADE SENSE TO US.
IM SORRY I BROKE YOUR HEART SO MANY TIMES SACHIROU IM SO SORRY, I KNOW YOU LOVED ME SO MUCH. I DONT WANT ANYONE TO BLAME YOU. I KNOW THERE WERE TIMES YOU TOLD ME THAT YOU COULDNT EVEN SEE YOURSELF WITH ME AND THAT LITERALLY ANYONE ELSE IN VLEAGUE COULD GIVE ME WHAT I WANTED MORE
BUT I THINK YOU DIDNT KNOW MY HEART EITHER BECAUSE...EVEN IF I WORKED BETTER WITH OTHER PEOPLE, EVEN IF OUR GOALS WERE MORE ALIGNED THATS NOT WHAT I WAS LOOKING FOR. I WAS LOOKING FOR YOU. THERE I SAID IT HAHAHA. ITS ALWAYS BEEN YOU. AT YURISEI, AT KAMOMEDAI, AS ADULTS
WOW THIS IS A LOT. I SAID I DIDNT MISS THE MEMORIES. BUT I KIND OF DO. THANK YOU FOR INVITING ME TO YOUR FAMILY REUNIONS. THOSE HIRUGAMI FAMILY VOLLEYBALL MATCHES WERE INTENSE. YOUR LITTLE COUSINS ARE REALLY FUNNY AND ADORABLE. I'LL MISS THEM A LOT. EVEN YOUR RUDE AUNT AND UNCLE.
MY FAMILY LOVED YOU TOO. MY BROTHER AND DAD ALWAYS ASKS WHEN YOU'LL BE AROUND TO PLAY BASKETBALL, MY MOM THINKS OF YOU AS ANOTHER SON, MY GRANDMA DOESNT FORGET THE TIME YOU HELPED HER DOWN THE STAIRS AT THE TEMPLE YOU'RE SO FUCKING NICE YOU WERE ALWAYS SO NICE TO EVERYONE FUCK
EVEN ON NATIONAL TEAM SOMETIMES WE STILL TALK ABOUT YOU. HINATA SHOYO AND KAGEYAMA SAY THEY STILL GET NIGHTMARES FROM YOU IN HIGH SCHOOL. ME AND GAO LEFT A GAP IN OUR JERSEY NUMBERS FOR YOU. UH. THE COACH REMEMBERS YOU AS A BABY. HE USED TO KNOW YOUR DAD. THEY SHOWED ME SOME PICS
THE LAST PILGRIMAGE WE MADE WITH YOU, ME AND GAO. REMEMBER WHEN WE WERE FOLDING UP OUR WISHES AND YOU SAID, "LET ME GUESS KORAI-KUN. YOU HOPE TO GET YOUR REMATCH THIS YEAR." AND I SAID "OF COURSE." WELL I LIED. MY WISH WAS ABOUT YOU HAHAHA I ASKED THE GODS IF YOU COULD BE MINE.
THEN I ASKED YOU WHAT YOUR WISH WAS AND YOU SAID. "OH KORAI-KUN, I WISH YOU CAN PLAY HINATA SHOYO AGAIN TOO. YOU WONT STOP TALKING ABOUT IT SO HOPEFULLY THEY LISTEN TO ME TOO." AND SHOWED ME YOUR PAPER. YOU WERENT LYING. I WANTED TO CRY BUT GAO WAS THERE. SACHIROU WHAT THE HELL
I NEVER LIKED SLOWING DOWN WHEN WE WERE JOGGING AT KAMOMEDAI. SO AS A FIRST YEAR AND SECOND YEAR I USED TO RUN PAST YOU WHEN YOU'D STOP TO FEED THE STRAY CATS WITH TREATS YOU KEPT IN YOUR POCKETS. BUT MY THIRD YEAR I HAD A BAD FEELING THIS WAS IT FOR US. SO I STAYED BEHIND
WHEN I GOT SICK MY FIRST YEAR FOR NOT WEARING A HAT AND SCARF (THEY WERE TOO ITCHY) IN THE WINTER, YOU STAYED WITH ME TO MAKE SURE I WAS OKAY... TOOK NOTES FOR MY CLASSES WHICH YOU WERENT EVEN IN... AND EVEN FED ME SOUP. I ASKED WHY AND YOU SAID "IT'S MY TURN TO SAVE KORAI-KUN."
EVERYONE THOUGHT YOU TOOK CARE OF ME BUT I GUESS THEY DONT KNOW IT WAS THE OTHER WAY AROUND A LOT. YOU TEND TO SPACE OUT WHEN YOURE FOCUSED SO I KEEP CALLING YOU TO REMIND YOU TO STAY HEALTHY AND EAT A GOOD MEAL. AND LESS COFFEE. AND TO NOT OVERLOAD YOURSELF. YOURE PRECIOUS TO ME
SACHIROU I KNOW YOU NEVER THOUGHT THIS ABOUT YOURSELF BUT YOU'RE VERY PRETTY LIKE IM NOT JUST SAYING THIS AS SOMEONE WHO LOVED YOU BUT EVEN STRANGERS NOTICED. YOU ALWAYS THOUGHT THEY WERE LOOKING AT ME. I HOPE PEOPLE SEE YOU MORE THAN JUST A BEAUTIFUL FACE. YOU HAVE A GOOD HEART
UH... THE PEOPLE AT MY FAN GREETINGS WILL DEFINITELY MISS YOU AND YOUR JOKES YOU'RE REALLY GOOD AT TAKING PICTURES OF OTHER PEOPLE WHO ARENT YOU..... OR JUST NOTICING THE BEST THINGS ABOUT PEOPLE THEY OVERLOOK. YOU HELPED MY CONFIDENCE GET SO BIG. IM SORRY MY EGO HURT YOU
EVERY TIME I SEE A DOG NO MATTER WHERE I AM I HAVE TO GET A PICTURE FOR YOU. MY TEAMMATES THINK IM CRAZY FOR IT WHEN I GO FLAG DOWN SOME OLD WOMAN TO TAKE A PIC OF HER POODLE NO MATTER WHAT COUNTRY IT IS. BUT I DO IT IN HOPES IT MIGHT CHEER YOU UP A LITTLE BIT MORE. ILL STOP THAT
WE WERE REALLY SCARED OF WHAT IT MEANT TO BE IN LOVE WHEN WE WERE YOUNGER. BUT BECAUSE YOU WERE WITH ME, I DIDNT FEEL SO ALONE. I REMEMBER TELLING YOUR BROTHER AND HE GAVE ME A HUG AND SAID, "SO THAT'S WHY SACHIROU IS SMILING SO MUCH THESE DAYS." IT WAS NICE TO GET HIS BLESSING
I NEVER LIKED OLD MUSIC BEFORE. YOU LISTENED TO WEIRD MUSIC AND REALLY LIKED THE BAND "HAPPY END." WHENEVER I LISTEN TO THE SONG GATHER THE WIND I REMEMBER YOU SINGING IT UNDER YOUR BREATH WHEN WE DROVE TO KARUIZAWA. I LEARNED TO LOVE THAT BORING MUSIC TOO DAMN YOU
THIS SONG. I ALWAYS THINK ABOUT YOU WHEN I HEAR IT. IT'S NOT SOMETHING I WOULD HAVE LISTENED TO ON MY OWN. BUT I KNOW ALL OF THE LYRICS NOW. I USED TO LISTEN TO IT AND SMILE LIKE AN IDIOT WHEN I WAS ABROAD FOR AWAY GAMES. I COULDNT WAIT TO GET HOME TO YOU
I HAD OFFERS TO PLAY OVERSEAS AND YOU TOLD ME I'D BE A FOOL IF I DIDNT GO FOR THEM. YOU WERE MY BIGGEST SUPPORTER FOR THAT. YOU KEPT TELLING ME TO LEAVE YOU BEHIND AND I SAID THAT WASNT WHAT WAS HOLDING ME BACK BUT A PART OF THAT WAS A LIE. I... I WANTED TO BE A PART OF YOUR LIFE
DAMMIT SACHIROU WHY WERE YOU ALWAYS TALKING ABOUT MY LOVE FOR YOU LIKE IT WAS SOME KIND OF OBLIGATION... WE KNEW FROM THE DAY WE MET WE WERE GOING SEPARATE DIRECTIONS. BUT IT WAS MY CHOICE TO LOVE YOU. IT WAS YOUR CHOICE TO LOVE ME TOO, I HOPE. I THINK. IM NOT SURE ANYMORE
TAKING A BATHROOM BREAK AND GAO AND SAKUSA ARE OVER. I DIDNT EXPECT THIS TO GET TOO MANY LIKES. ILL STILL DO MORE OF THEM. I'VE KNOWN SACHIROU SINCE I WAS 13. SO ITS LONG SORRY.
THERE WAS NO SUCH THING AS BIG SPOON OR LITTLE SPOON BETWEEN US BECAUSE I WANTED THE LAST AND FIRST THING I SEE EVERYDAY TO BE YOUR FACE. YOURE SO PEACEFUL WHEN YOURE SLEEPING. I MISS SLEEPING AT YOUR HOUSE AND FEELING THE DOG AT OUR FEET. THAT DOG LOVES YOU SO MUCH
I REMEMBER YOU ASKED ME ONCE, "KORAI-KUN DO YOU THINK WE WILL GROW OLD TOGETHER?" AND I SAID I HOPED SO AND YOU SAID, "YOURE A MORE POSITIVE PERSON THAN I EVER WILL BE" AND I ASKED WHAT IT MEANT AND YOU SAID "WONT YOU GET TIRED OF ME BY THEN" AND I JUST HELD YOU AND DIDNT LET GO
BUT NOW I LOOK BACK AND I SHOULD HAVE SAID SOMETHING. INSTEAD OF JUST ACTIONS. I THINK THATS WHERE WE ARE DIFFERENT. YOU ALWAYS WANTED TO HEAR WORDS OF REASSURANCE AND I THOUGHT BIG ACTS OF LOVE WERE ENOUGH. NOW I REALIZE YOU REALLY LIKED THE SMALL THINGS. SMALL THINGS... LIKE ME
I HAD NO IDEA YOU SPENT SO MUCH TIME THINKING ABOUT OUR RELATIONSHIP LIKE IT WAS SOMETHING THAT WAS GOING TO END. GAO TOLD ME YOU ALWAYS THOUGHT THAT WAY. I COULDNT TELL BECAUSE WHEN I WAS WITH YOU I LIVED IN THE PRESENT AND EACH MOMENT. I WISH I KNEW WHAT YOU WERE THINKING
NOW ALL THE SURPRISE HUGS MADE SENSE... AND THE TIMES YOU ASKED ME TO STAY IN BED A LITTLE LONGER BECAUSE YOU DIDNT WANT TO SEE ME GO... WHY DID IT TAKE TOO LONG TO FIGURE IT OUT IM IN SO MUCH PAIN I WOULD HAVE SLEPT IN IF I KNEW IT WAS GOING TO END SOMEDAY
SACHIROU I DONT KNOW HOW I WILL BE ABLE TO LIVE IN A WORLD WHERE YOU'RE A STRANGER TO ME AFTER EVERYTHING WE'VE BEEN THOUGH TOGETHER. HOW AM I SUPPOSED TO PRETEND THAT YOU WEREN'T THE PERSON THAT KNEW ME THE MOST IN THIS WORLD. THAT I CANT JUST HOLD YOU LIKE I USED TO.
THE FIRST TIME THAT YOU SPENT THE NIGHT WITH ME, YOU ASKED ME IF BEING WITH YOU FEELS LIKE DROWNING INSTEAD OF FLYING. I DIDNT UNDERSTAND WHAT THAT MEANT BUT I TOLD MYSELF I'LL BECOME STRONG ENOUGH TO PULL YOU OUT OF THE WATER AND NOT TO BE SILLY. OR I'LL DROWN WITH YOU WHO CARES
THERE WAS A LOT I WAS WILLING TO DO FOR LOVE IF YOU LET ME BUT YOU REFUSED TO EVER LET ME RUIN MYSELF. BUT I WANTED TO. SEE THATS WHAT YOU DONT UNDERSTAND. YOU DONT GET IT.. I DIDNT FEEL FORCED TO BE WITH YOU BECAUSE OF OUR PAST. I WAS WITH YOU BECAUSE I WANTED TO SEE OUR FUTURE
REMEMBER WHEN WE USED TO WALK THROUGH TOKYO LATE AT NIGHT DURING NATIONALS. TWO NAGANO BOYS LOST IN THE CITY. I WAS FALLING ASLEEP BUT YOU CANT SLEEP SO WELL AND I DIDNT WANT YOU TO WALK ALONE. AND YOU ASKED "DO YOU THINK WE'LL BE FRIENDS AFTER HIGH SCHOOL?" I... HOPED FOR MORE.
THE FIRST TIME YOU SAID YOU LOVED ME... WAS WHEN WE WERE IN THE BACKSEAT OF SUWA-SAN'S CAR AFTER GOING CLUBBING IN HARUJUKU ON THE RIDE HOME AND YOU WERE DRUNK. YOU'RE CUTE WHEN YOU'RE DRUNK. AND YOU NUZZLED THE SIDE OF MY FACE AND SAID "KORAI-KUN I THINK IM IN LOVE WITH YOU"
I DIDNT KNOW HOW TO ACT SO I SAID "YOU'RE BEING SILLY. YOU SAY YOU'RE IN LOVE WITH EVERYONE WHEN YOU'RE DRUNK." BUT I DIDNT STOP THINKING ABOUT IT. AFTER HE DROPPED US OFF AT YOUR PLACE AND I PUT YOU TO BED YOU ASKED. "KORAI-KUN DO YOU LOVE ME?" I MESSED UP. I SAID I WASNT SURE.
I WAS JUST ABOUT TO SLEEP AND SET AN ALARM WHEN I SAW I HAD A BUNCH OF RANDOM ALARMS SPACED 2 HOURS APART FROM WHEN YOU TOOK IN THOSE FOSTER KITTENS FROM WORK THAT NEEDED TO BE BOTTLEFED. IT WAS A PAIN BUT IT MADE YOU HAPPY SO I HELPED YOU WITH IT. I WONDER HOW THEY ARE DOING
I KNOW I ALWAYS JOKINGLY GOT MAD THAT YOU WERE TURNING OUR APARTMENT INTO A ZOO AND SNEAKING THEM PAST THE LANDLORD BUT I ACTUALLY LIKED IT. THE PETS REALLY BROUGHT THE PLACE TO LIFE. EVEN IF WE'RE NOT TOGETHER I MIGHT ADOPT A DOG SOMEDAY WHEN I HAVE A HOUSE. AND THINK OF YOU
SACHIROU... WE HAD TO KEEP OUR RELATIONSHIP SECRET FOR A YEAR BECAUSE IM ON YOUR BROTHERS TEAM AND I DIDNT WANT IT TO LOOK LIKE THAT WAS HOW I GOT MY ROLE. PEOPLE KEPT TRYING TO SET ME UP WITH OTHER PLAYERS AND I KNOW IT HURT YOU A LOT. THATS WHY I DECIDED TO TELL FUKURO-SAN
WHY IS IT WHEN YOURE SAD YOU JUST STOP TALKING AND LOOK AWAY FROM ME. WHY CANT YOU SAY ANYTHING... I USED TO GET SO SCARED THAT I WAS LOSING YOU. THE WORST PART ABOUT WHEN YOURE SAD IS YOU KEEP TELLING ME IT'LL BE OKAY. REPEATING IT. LIKE YOURE TRYING TO CONVINCE YOURSELF
YOU KNOW WHY I HAVE NEVER LOST A GAME WHEN YOURE AROUND. IT IS BECAUSE YOU ARE MY LUCKY CHARM. YOUR NAME SACHIROU = 幸郎. 幸- LUCK, FORTUNE. 郎 = ROU, SUFFIX FOR BOYS NAME. YOU ARE AND WILL ALWAYS BE MY LUCKY BOY. I CANT LOSE IF YOURE HERE WITH ME. YOU WERE ALWAYS MINE
I MISS WAKING UP NEXT TO YOU IN THE MORNING SO MUCH. I USED TO WAKE UP WITH YOUR ARMS AROUND MY NECK AND YOUR SLEEPING FACE RIGHT ABOVE MINE AND PUSH YOU OFF TO GO ON MY MORNING JOG. ALL THE TIME YOU SAID "KORAI-KUN DONT LEAVE ME JUST A LITTLE LONGER LIKE THIS" AND I SAID "NO"
TODAY I WOKE UP AT MY HOUSE, NO DOG AT THE FOOT OF MY BED, NO SACHIROU, SAKUSA AND GAO IN SLEEPING BAGS, AND I JUST LAID IN BED FOR LONGER. TO IMAGINE HOW YOUR BREATH FELT AGAINST MY FOREHEAD. THE FEELING OF YOUR BODY AGAINST MINE WITH NOTHING IN BETWEEN. AND I.. I CRIED A LOT
I DIDNT EVEN REALIZE HOW MUCH OF MY LIFE I SPENT LOVING YOU UNTIL IT WAS GONE. IT WAS SO NATURAL, LIKE BREATHING. I ADMIRED YOU IN MIDDLE SCHOOL FOR BEING OUR ACE AS A FIRST YEAR MIDDLEBLOCKER. IT WAS KIND OF MY GAY AWAKENING. BUT THE FIRST TIME I KNEW I LOVED YOU WAS AT THE WALL
I DONT KNOW IF I WILL EVER BE ABLE TO GO BACK TO THAT SUNSET WITH ANYONE ELSE IT DOESNT FEEL RIGHT. ESPECIALLY SINCE IT IS WHERE WE KISSED FOR THE FIRET TIME. ACTUALLY I NEVER WANT TO GO BACK THERE IF WE'RE NOT TOGETHER. THINKING ABOUT IT MAKES ME SAD. SAME WITH OUR SONG
I LOVE THE WAY THAT YOU SAY MY NAME... "KORAI-KUN." WHENEVER YOU REACHED OUT FOR ME WHEN YOU WERE SLEEPING, IN BETWEEN KISSES WHEN WE SLEPT TOGETHER, CALLING OUT TO ME TO COME LOOK AT SOMETHING COOL YOU FOUND ON OUR WALKS, WHEN YOU'D PICK ME AND YOUR BROTHER UP AT THE AIRPORT
I LOVED EVERY PART OF YOU. EVEN THAT BIRTHMARK ON YOUR TORSO THAT YOU WERE SO SHY ABOUT AND WHY YOU DIDNT LIKE GOING TO ONSENS OR BATHING WITH US. I REMEMBER TELLING YOU IT LOOKED COOL AND YOU STARTED BEING MORE CONFIDENT ABOUT IT, MAKING UP JOKES THAT YOU WON IT FROM BATTLE.
I LOVED YOU AND ALL THE ANIMALS YOU BROUGHT HOME AND EVERYTHING THAT YOU DID... THANKS TO YOU I KNOW SO MANY DIFFERENT THINGS LIKE HOW TO BOTTLEFEED A KITTEN, TRIM DOGS' NAILS, HANDTRAIN BIRDS... YOU OPENED UP A WHOLE NEW WORLD TO ME. NOW I SHARE IT WITH EVERYONE ELSE.
MY FAVORITE PART OF ALL MY TRIPS WAS YOU MEETING ME AT THE AIRPORT... AND YOUR BEAUTIFUL SMILE, YOUR "WELCOME HOME KORAI-KUN", AND WARM HUG EVEN THOUGH YOU HATE PDA. YOU SAID "LET'S GO HOME TOGETHER." BUT WHAT YOU DIDNT KNOW IS. I WAS ALREADY HOME. BECAUSE I WAS WITH YOU SACHIROU
IF I EVER DIE, THE LAST THING ON THIS ENTIRE EARTH THAT I WILL BE ABLE TO FEEL IS ONE MORE OF YOUR HUGS. WHERE I CAN SMELL THE TRACE OF YOUR DOG IN YOUR CLOTHES, THE SOFTNESS OF YOUR HAIR, THE WARMTH OF THE NAPE OF YOUR NECK, AND YOUR VOICE SAYING KORAI-KUN ONE LAST TIME
EVEN IF YOU ARENT WITH ME ANYMORE I WILL ALWAYS WANT THAT MORE THAN ANYTHING ELSE. NO MATTER WHO IM WITH BECAUSE I WILL ALWAYS THINK OF YOU. YOU WERE MY FIRST LOVE IN THE SPRING. THE ONE WHO KNEW ME BEFORE I WAS THE LITTLE GIANT. THE ONE WHO BELIEVED IN ME AND LOVED ME SO MUCH
GROWING UP WITH YOU... WAS ONE OF THE BEST PARTS OF MY LIFE NEXT TO VOLLEYBALL... YOU HELPED ME GROW SO MUCH AS A PLAYER AND YOUR FAMILY HELPED ME OUT WITH MY TRANSITION TO V.LEAGUE AND GETTING AN AGENT... SO YOURE ALWAYS THERE EVEN WHEN YOURE NOT SACHIROU. YOU UNDERSTOOD ME
NSFW //
ONE SUMMER WHEN WE WERE 21 IT WAS RAINING. WE WERE DRINKING AND MAKING LOVE INDOORS. YOU ASKED ME IF I EVER DANCED NAKED IN THE RAIN. I CALLED YOU CRAZY BUT YOU PICKED ME UP AND TOOK ME OUTSIDE. AND WE DANCED TO THE SOUND OF THE RAIN IN THE MOUNTAINS TWO BOYS IN LOVE
I LIKE TO THINK THAT I HELPED YOU GET OVER A LOT OF YOUR FEARS TOO. YOU FROZE UP A LOT AT THE IDEA OF MAKING MISTAKES. TOO SCARED TO TAKE THE A LEAP OF FAITH IN LIFE. BUT I WAS ALWAYS THERE TO PUSH YOU. AND YOU TRUSTED ME TO DO THAT FOR YOU SACHIROU. LOOK AT WHO YOU'VE BECOME :)
I GUESS THAT I WONT BE ABLE TO SEE YOU GROW UP ANYMORE. EXCEPT IN RANDOM WINDOWS INTO YOUR LIFE THAT POP UP FROM OTHER PEOPLES' CONVERSATIONS OR POSTS. I THINK THATS WHATS KILLING ME THE MOST. TO ANSWER YOUR OLD QUESTION SACHIROU, I MAY NOT HAVE THOUGHT OF GROWING OLD WITH YOU
BUT I ALWAYS THOUGHT I WOULD GROW OLD WITH YOU. SO MAYBE THATS WHY I DIDNT THINK ABOUT IT AT ALL AND ONLY FOCUSED ON THE PRESENT. HAHAHA. IMAGINE IF 60 YEARS DOWN THE ROAD WE FORGAVE EACH OTHER AND WENT TO SEE THE SUNSET ONE LAST TIME. I THINK I COULD DIE HAPPY RIGHT THERE
WHAT IF WE HAD OUR OWN FAMILIES BY THEN. MAYBE YOU'LL FIND A GUY THAT WILL, I DON'T KNOW. BE ALL ABOUT YOU AND HAVE THE TIME FOR YOU. AND ACTUALLY MAKE YOU FEEL LIKE THAT PROTAGONIST OF THE WORLD YOU COULDNT FEEL LIKE BECAUSE I TOOK AWAY ALL THE LIGHT. I THINK YOU DESERVE THAT...
ACTUALLY I NEED TO STOP THINKING ABOUT THAT. IT'S BEEN ON MY MIND ALL DAY. I KEEP THINKING ABOUT HOW EVERYONE SAID US BEING TOGETHER WAS LIKE. A SHONEN PROTAGONIST AND HIS TOWNSPERSON B. BUT THEY DIDNT KNOW YOU OR HOW SPECIAL YOU WERE TO ME. I NEVER SAW IT LIKE THAT. PLEASE.
I USED TO HATE SITTING DOWN AND READING BOOKS SO SACHIROU USED TO READ THEM TO ME BECAUSE HE KNEW I LIKED LISTENING TO HIS VOICE. THAT HELPED ME A LOT THROUGH HIGH SCHOOL. HE USED TO GIVE ME BOOKS AND HIDE TREATS IN THEM TO ENCOURAGE ME TO READ. I FOUND ONE TODAY. I MISS THAT
I WISH I TOOK MORE PICTURES OF SACHIROU. ALL OF MY CAMERA ROLL IS JUST PICTURES OF ME THAT HE TOOK. HE ALWAYS KNEW HOW TO GET THE BEST PICTURES OF ME. I DIDNT TAKE PICTURES OF HIM BECAUSE I WAS CONFIDENT I WOULD ALWAYS REMEMBER HOW HE LOOKED LIKE. BOY WAS I WRONG. ITS FADING AWAY
YOUR BROTHER AND I USED TO SIT NEXT TO THE BUS TOGETHER. HE MISSED OUT ON A LOT OF YOUR LIFE SO HE WOULD ALWAYS ASK ME QUESTIONS. LIKE HOW WERE YOU LIKE IN SCHOOL. WERE YOU A GOOD STUDENT? DID YOU GET ALONG WITH YOUR TEAMMATES? DON'T WORRY I FILLED HIM IN SO YOU DIDN'T HAVE TO
I NEVER WENT TO COLLEGE SO GETTING TO CALL YOU EVERY DAY AND LISTEN IN ON YOUR NEW LIFE AND FRIENDS MADE ME FEEL LIKE I WAS THERE TOO. IT REMINDED ME OF HOW A NORMAL LIFE FEELS LIKE. I FELT LIKE YOU KEPT ME GROUNDED WHEN I WAS STILL ADJUSTING TO V.LEAGUE AND FAME. I'LL MISS THAT
IT KILLS ME WHEN I HEAR FROM GAO THAT SACHIROU THINKS THAT HE WAS BURDENING ME. IF I HAVE TO BE HONEST, I LIKED TAKING CARE OF HIM. IT NEVER FELT LIKE A CHORE. THE FIRST TIME I MET HIM WAS AT ONE OF THE LOWEST POINTS IN HIS LIFE AND I STILL THOUGHT TO MYSELF THAT HE WAS BEAUTIFUL
APPARENTLY I CALL OUT FOR YOU WHENEVER IM PASSED OUT DRUNK. MY NATIONAL TEAM TEAMMATES WERE LAUGHING AT ME FOR THIS. ONE TIME BOKUTO PRETENDED TO BE YOU AND I CLUNG TO HIM AND SAID THAT YOU SMELLED DIFFERENT. I DONT REMEMBER THIS AT ALL. THOUGHT YOU SHOULD KNOW
I HATE THAT I DIDNT KNOW WHEN I WAS HURTING YOUR FEELINGS EVER. IT TOOK ME SO MANY YEARS TO FINALLY UNDERSTAND WHAT YOU MEANT AND TO PICK UP ON THE LITTLE GESTURES BECAUSE ALL YOU KNOW HOW TO DO IT KEEP YOUR FEELINGS DOWN. IMMOVABLE. I LOOK BACK AND REALIZE THE LIST IS SO LONG
LIKE THAT TIME THAT I FORGOT TO WISH YOU HAPPY BIRTHDAY. BECAUSE I HAD A LONG GAME AND I PASSED OUT AT THE HOTEL ON THE WAY BACK. I THOUGHT THAT YOU DIDNT CARE ABOUT YOUR BIRTHDAY, YOU'VE NEVER ACTED SENTIMENTAL BUT THE NEXT DAY WHEN I CALLED YOU, YOU SOUNDED DIFFERENT. IM SORRY
I CRIED WHEN MY MOM AND DAD GAVE ME THEIR BLESSINGS FOR OUR RELATIONSHIP BECAUSE I DIDNT EXPECT IT... THEY STILL THINK OF YOU AS ANOTHER SON. I GUESS YOULL ALWAYS BE WELCOME HERE IF YOU EVER GET LOST AGAIN. I CAN COME FIND YOU IF YOU DO. THERES ALWAYS A PLACE FOR YOU HERE
BEFORE I BECAME GOOD AT VOLLEYBALL YOU USED TO PRACTICE WITH ME DAY IN AND DAY OUT SO THAT I COULD MAKE THE KAMOMEDAI STARTING LINEUP AS A SPIKER. IM GRATEFUL FOR THE HELP YOU AND YOUR FAMILY GAVE ME TO BECOME A BETTER PLAYER SO FAST. YOU HELPED GIVE ME WINGS TO FLY WITH
THANK YOU FOR WARMING MY HANDS IN HIGH SCHOOL WHEN THEY GOT COLD BEFORE MATCHES. TO BE HONEST MY HANDS WERENT COLD AT ALL AND I COULD HAVE JUST USED WARM WATER BUT I JUST WANTED AN EXCUSE FOR YOU TO HOLD THEM. YOUR BREATH STILL TICKLES EVEN WHEN YOURE NOT AROUND
WHENEVER SACHIROU WANTED SOMETHING HE ALWAYS GAVE ME THESE GIANT BROWN PUPPY EYES THAT GRABBED AT MY HEART AND I COULDNT SAY NO. LIKE WHEN HE ASKED IF WE COULD TAKE IN THE STRAY KITTENS WHOSE MOM ABANDONED THEM... IT WAS AGAINST OUR LEASE BUT I COULDNT SAY NO TO HIM
I ALWAYS LIKED TO KISS YOUR HAND. ESPECIALLY WHERE THE SCARS WERE. EVEN IF YOU THOUGHT THEY LOOKED UGLY AND THE SKIN NEVER REALLY HEALED AROUND THERE, I KNOW IT'S WHAT BROUGHT US TOGETHER. BUT I HOPE THAT NOW THAT IM GONE. THEY CAN FINALLY HEAL AS IF NOTHING HAPPENED
LAST NIGHT I HAD A NIGHTMARE THAT I SAW YOU AGAIN. EXCEPT IT WAS MANY YEARS LATER. AND WE RAN INTO EACH OTHER ON ACCIDENT. YOU WERE SMILING, LAUGHING, BUT IT WAS LIKE WE WERE STRANGERS. I COULDNT REACH OUT AND HOLD YOU IN MY ARMS. YOU WERE OLDER AND YOU ASKED HOW I'VE BEEN
THAT TIME WE SNUCK OUT TO ACHI VILLAGE TO SEE THE OCEAN OF STARS. WE CLIMBED OVER A LOT OF FENCES AND SNUCK IN SO WE WOULDN'T HAVE TO PAY AN ADMISSION FEE. AND WE LEANED AGAINST EACH OTHER TO GET A FULL VIEW OF THE STARRY NIGHT SKY. AND YOU SAID, "KORAI YOU BELONG UP THERE."
AND I TURNED TO YOU AND WENT "HUUH? WHAT DOES THAT EVEN MEAN SACHIROU." AND YOU TOOK MY HAND AND SAID, "YOU BELONG UP IN THE SKY WHERE YOU CAN SHINE SO BRIGHTLY INSTEAD OF SITTING HERE ON THE GROUND WITH A MORTAL LIKE ME." WHY DID YOU SAY THAT. I BELONGED WITH YOU. WHY....
I THINK THAT YOU LOOKED THE BEST WHENEVER YOU WERE WEARING YOUR SCRUBS. YOU REALLY EARNED THEM AFTER WORKING SO HARD. I HAD A PICTURE OF YOU IN THEM IN THE LOCKER ROOM AT ADLERS TRAINING CAMP. TO REMIND MYSELF AS YOU WORK HARD, I'LL MATCH HOW HARD YOU WORK.
MY TANABATA WISH WAS TO KEEP DEFYING DESTINY AND STAY WITH SACHIROU FOR THE REST OF MY LIFE
I ALWAYS JOKINGLY CALLED YOU MY ORIHIME BECAUSE WHO ELSE WOULD BE HIKOBOSHI IF NOT ME... DID I CURSE US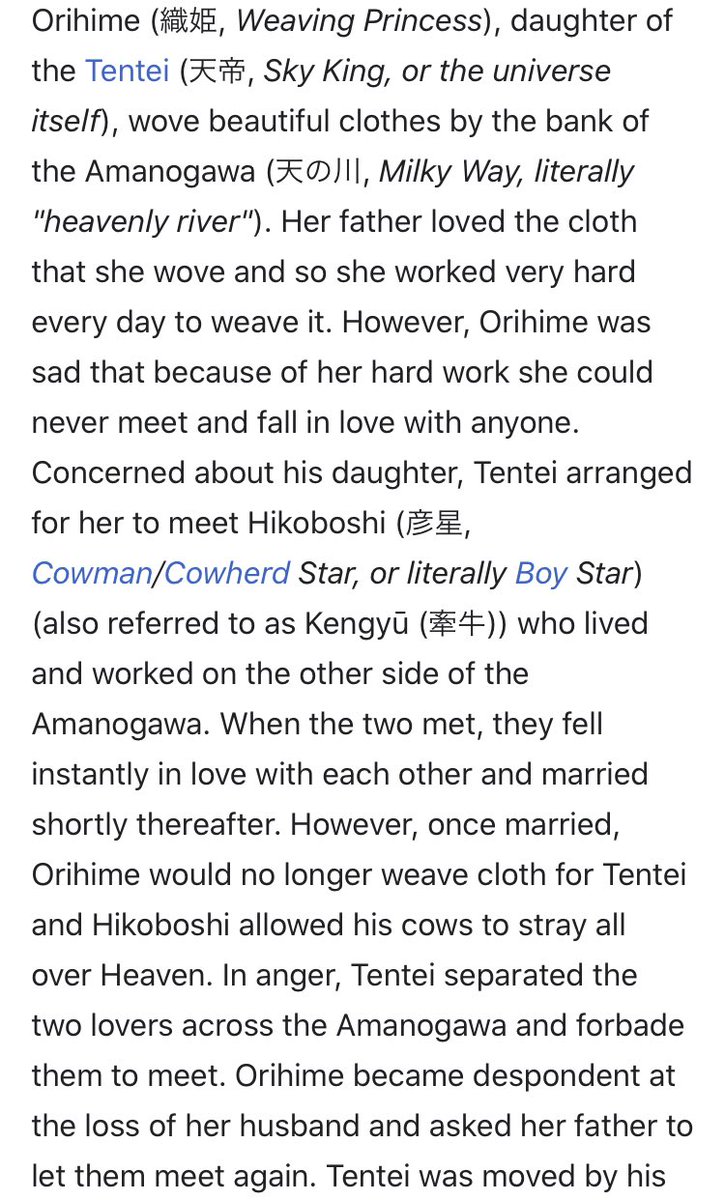 ONE OF MY FAVORITE MEMORIES OF SACHIROU WAS WHEN WE WERE WALKING THROUGH THE FOREST LATE AT NIGHT IN THE DARK AND FIREFLIES LANDED ON HIS HAIR. HE HAS ALWAYS ATTRACTED ANIMALS OF ALL KIND WHEREVER HE WENT AND I REMEMBER THINKING TO MYSELF HOW NICE IT WAS TO CALL HIM MINE
MISS HOW YOU USED TO HOG THE BLANKETS EVEN THOUGH YOURE BIGGER THAN ME. I COMPLAINED ABOUT IT TO CAPTAIN AND HE SAID YOU DID THAT WHEN YOU WERE A KID TOO BECAUSE YOU WERE THE BABY OF THE FAMILY. THATS WHY I CALLED YOU MY BUTTERFLY BECAUSE YOU MADE A COCOON AROUND YOURSELF
EVEN THOUGH YOU STOPPED PLAYING VOLLEYBALL YOU WERE MY FAVORITE PERSON TO WARCH GAMES WITH. WE WOULD CUDDLE ON THE SOFA AND MAKE COMMENTS IN EACH OTHERS EARS WHILE SHARING A BAG OF CHIPS IT WAS VERY COZY. I STILL REMEMBER THE SMELL OF DETERGENT ON YOUR HAND ME DOWN HOODIE
YOU DIDNT FIT ON MY LAP BUT THAT DIDNT MEAN YOU WOULDNT TRY TO......... ESPECIALLY EVERY TIME WE WENT OUT WITH OUR FRIENDS TO KARAOKE AND YOU GOT TIPSY THE WHOLE TIME I DIDNT REALIZE YOU WERE FLIRTING WITH ME I JUST THOUGHT YOU WERE JOKING
MY MOM TOLD ME THAT VISITING ZENKOJI TEMPLE MEANS THAT I WILL BE GUARANTEED A HAPPY REBIRTH IN MY NEXT LIFE. SO I HOPE THAT WHEN IM BORN IN THIS HAPPIER NEXT LIFE I FIND YOU AGAIN AND WE CAN BE TOGETHER THIS TIME. PLEASE WAIT FOR ME, SACHIROU.
THERE WERE SO MANY THINGS THAT I DID WITH SACHIROU THAT I WOULD NORMALLY CONSIDER BORING. LIKE STANDING STILL AND WATCHING THE SUNSET OR GOING TO LAKE KAGAMI TO LOOK AT THE STILL POND. BUT I LOVED DOING IT ANYWAYS BECAUSE OF THE COMPANY. I DONT THINK ILL GO BACK.
I ALWAYS BROUGHT SEASHELLS FROM THE OCEAN HOME TO SACHIROU SO HE COULD TELL ME FACTS ABOUT THE CREATURES THAT USED TO LIVE IN THEM
WHEN SACHIROU USED TO SLEEP OVER AT MY HOUSE I USED TO TURN ON THE AIR CONDITIONER AT NIGHT SO HE COULD CUDDLE CLOSER TO ME HAHAH I THOUGHT I WAS SO SMART BUT THEN I GOT SICK
"IT'S JUST YOUR FIRST LOVE, KORAI-KUN. YOU'LL GET OVER ME LIKE I NEVER EXISTED. YOU'LL FIND SOMEONE ELSE WHO CAN BE WITH YOU EVERY STEP OF THE WAY. WHO DOESN'T FEEL LIKE VINES HOLDING YOU DOWN. YOU'RE THE LITTLE GIANT AFTER ALL. YOU'VE FAR OUTGROWN ME."

You were wrong.
"KORAI-KUN... WE NEED TO TALK. I CAN'T DO THIS ANYMORE. IT'S NOT THAT I EVER FELL OUT OF LOVE WITH YOU, I DON'T THINK I EVER COULD BUT YOU AND ME... IT'S BEEN HURTING ME A LOT. YOU DIDN'T MEAN TO, KORAI. I KNOW YOU DON'T HAVE TIME FOR ME ANYMORE SO I'LL MAKE IT QUICK. I'M SORRY."
"KORAI-KUN IM SO GLAD THAT YOU LIKE ME. I WAS AFRAID AFTER WE GRADUATED LAST YEAR YOU'D FORGET ABOUT ME AND FIND SOMEONE ELSE. I HOPE THAT WE CAN BE TOGETHER FOR A LONG TIME. I MADE YOU THIS A WHILE AGO. IT'S A LUCKY CHARM. WHEN YOU LOOK AT IT I WANT YOU TO REMEMBER SACHIROU."
"KORAI-KUN... IT DOESN'T HURT WHEN I'M WITH YOU. I LOVE YOU KORAI-KUN. I WANT TO STAY WITH YOU FOREVER."

WHY.... WHY DID YOU LIE TO ME...
"IT'S SNOWING KORAI-KUN... LET'S SO MAKE SNOW ANGELS TOGETHER. OH COME ON DON'T GIVE ME THAT FACE. I PROMISE THEY'RE FUN. MY SISTER AND I USED TO MAKE THEM ALL THE TIME. ARE YOU WORRIED YOURS WONT BE BIG ENOUGH? THAT'S OKAY. I'LL CURL UP WHEN I MAKE MINE. LET'S GO KORAI-KUN."
*AT HARUKOU THIRD YEAR*
"DO YOU LIKE ANYONE, KORAI-KUN?"

"NO, NOT REALLY."

"OH... OKAY."

"OI SACHIROU IS THERE A GIRL THAT YOU LIKE? IS SHE CUTE?"

"WELL... NOT EXACTLY. BUT I'LL GET OVER IT. ANYWAYS WANT TO REWATCH OUR GAME TAPES BEFORE BED?"
"KORAI-KUN I THINK I LOVE YOU."

"YOU SAY YOU LOVE EVERYONE WHEN YOU'RE DRUNK. HEY, STOP NUZZLING MY NECK. IT TICKLES."

"DO YOU LOVE ME BACK KORAI-KUN?"

"I NEED TO THINK ABOUT IT."

"OH... OKAY. SORRY IF I MADE YOU UNCOMFORTABLE. I'LL LEAN ON THE WINDOW INSTEAD."
ONCE I FINALLY FELL FOR YOU I FELL SO HARD. YOU WERE THE IMMOVABLE DAY GOD AND I WAS ICARUS FLYING AT THE SUN AS FAST AS I COULD BECAUSE I WAS SCARED YOU WOULD DISAPPEAR AT NIGHT
IMMOVABLE HIRUGAMI..... I HAVE TO LAUGH. HOW CAN SOMETHING IMMOVABLE GET UP AND LEAVE ME. HOW COULD SOMETHING THAT WAS SUPPOSED TO STAY FOREVER VANISH WITHOUT A TRACE. THERE IS NOTHING SACRED OR PERMANENT IN THIS WORLD... I WAS A FOOL TO BELIEVE IN FOREVERS
"SACHIROU... WHY DO YOU HOLD ON TO ME SO TIGHT AT NIGHT... I PROMISE I WON'T LEAVE YOU. WHAT'S WITH THE FACE... SACHIROU PLEASE TALK TO ME. I WONT FORGET YOU. IM NOT LIKE YOUR MOM AND DAD. YOURE THE MOST IMPORTANT TO ME. YOU DONT HAVE TO BE SHOUKO OR FUKURO. JUST MY SACHIROU."
"YOU DONT HAVE TO SLEEP WITH ME IF YOU WANT ME TO HOLD YOU, YOU KNOW? YOU CAN JUST ASK. I DONT KNOW IF WE CAN BE TOGETHER.. IM ON YOUR BROTHER'S TEAM AND PEOPLE DON'T EVEN KNOW THAT I LIKE BOYS. SO I CANT BE YOUR BOYFRIEND YET BUT IF YOU WAIT FOR ME... I MIGHT BE READY SOMEDAY."
"I WISH YOU HAD MORE OF A REACTION SOMETIMES TO THINGS THAT I DO. C'MON AREN'T I COOL?"

"SORRY KORAI-KUN... I DON'T KNOW HOW TO EXPRESS MY EMOTIONS VERY WELL."

"YOU DO SOMETIMES... WHERE IS THAT SACHIROU? I FEEL LIKE I HAVE TO WORK SO HARD TO GET A REACTION OUT OF YOU."

"OH."
"YOU KNOW WHAT IT'S FINE. YOU DON'T NEED TO MAKE AN EXPRESSION FOR ME. ESPECIALLY IF YOU'RE NOT FEELING IT. I GUESS FOR ME, JUST SEEING YOUR FACE IS ENOUGH."

"KORAI-KUN... I DO FEEL IT. I JUST DON'T KNOW HOW TO BE SURPRISED BECAUSE I KNOW YOU SO WELL. DO YOU WANT ME TO PRETEND?"
"PRETEND? YOU SHOULDN'T HAVE TO ACT WHEN YOU'RE WITH SOMEONE THAT YOU LOVE... ARE YOU PRETENDING RIGHT NOW?"

"I'M SORRY... IT'S JUST THAT I'M SCARED OF LOSING YOU. SO I WANT TO GIVE YOU WHAT YOU WANT."

"THIS DOESN'T SOUND OKAY. NEVERMIND. I'M SORRY FOR ASKING. SORRY SACHIROU."
WE WENT TO GARYU PARK ONE TIME TO WALK THE DOG. THERE WAS A COUPLE KISSING ON THE BRIDGE, LAUGHING AND YELLING AS THEY JOKED ABOUT TOSSING EACH OTHER IN THE WATER. "THAT'S THE KIND OF LOVE KORAI-KUN WANTS, HUH?" SACHIROU ASKED WITH A SAD SMILE. "I'M PRETTY BORING AREN'T I."
"SACHIROU STAND OVER THERE WITH YOUR DOG. I WANT A PICTURE OF YOU."

"KORAI-KUN, YOU DON'T HAVE TO TAKE PICTURES OF ME SO YOU DON'T FEEL BAD ABOUT ASKING ME TO TAKE PICTURES OF YOU."

"NO... I WANT TO KEEP A PICTURE OF YOU FOR MYSELF. TO LOOK AT YOU WHEN I'M GONE. YOU'RE PRETTY."
"IF I WASN'T PRETTY KORAI-KUN, WOULD YOU STILL STAY WITH ME?"

"WHAT THE HELL ARE YOU TALKING ABOUT? I'VE LOVED YOU SINCE WE WERE BOYS. BEFORE YOU GREW OUT YOUR HAIR AND ALL OF THAT."

"I MISS THOSE TIMES KORAI-KUN. THEY WERE SO SIMPLE."

"WHAT DO YOU MEAN? NOTHING'S CHANGED."
"HEY NII-CHAN. CAN YOU DO A FAVOR FOR ME?"

"OH, SACHIROU. WHY ARE YOU CALLING?"

"YOU KNOW THAT MSBY BLACK JACKALS RIGHT? WELL, THERE'S A GUY ON THAT TEAM NAMED HINATA SHOYO. KORAI-KUN HAS WANTED TO PLAY HIM. DO YOU HAVE ROOM TO SPONSOR A HOME GAME BEFORE THE SEASON STARTS?"
"SACHIROU PLEASE DON'T CRY... PLEASE... I PROMISE NEXT WEEK I'LL ASK YOUR BROTHER. IT'S NOT THAT I'M ASHAMED TO BE WITH YOU, I'M JUST SCARED OF WHAT OTHERS THINK. I'LL ASK FUKURO IF WHAT WE'RE DOING IS OKAY. I WAS JUST PLAYING UP SOME FAKE FEELINGS FOR TV. YOU'RE THE ONE I LIKE."
"DON'T LISTEN TO WHAT THE MAGAZINES SAY. THEY'RE JUST A BUNCH OF LIES. I THOUGHT YOU WOULDN'T CARE ABOUT THIS SORT OF THING. I MEAN, YOU'RE USUALLY DETACHED FROM EVERYTHING RIGHT? WHAT'S DIFFERENT?"

"I'VE NEVER BEEN IN LOVE BEFORE, KORAI-KUN. I'M NOT MAKING SENSE TO MYSELF."
"WHY DON'T YOU FIND SOMEONE WHO UNDERSTANDS BEING IN THE SPOTLIGHT BETTER THAN I DO. I'M SURE... NO I KNOW THAT THERE ARE PEOPLE WHO WOULD DIE TO BE HOSHIUMI KORAI'S ARM CANDY. IT'S TOO HARD FOR ME. I'M ALREADY STRESSED OUT FROM SCHOOL, WORK..."

"BECAUSE MY HEART WANTS YOU!?"
"YOU SAY YOU WANT ME BUT ALL YOU LIKE ABOUT ME IS THAT I'VE BELIEVED IN YOU BEFORE YOU BECAME FAMOUS AND THAT I'M HANDSOME. I THINK YOU'RE JUST SCARED OF ACCIDENTALLY BEING WITH SOMEONE THAT ONLY LOVES YOU FOR VOLLEYBALL."

"WHY ARE WE FIGHTING ABOUT THIS AGAIN SACHIROU!?"
"SO WHY DO YOU LOVE ME KORAI-KUN? IS IT JUST BECAUSE I LOVE YOU SO MUCH?"

"I CAN'T JUST COME UP WITH THINGS ON THE SPOT LIKE THAT. GIVE ME SOME TIME TO THINK ABOUT IT. YOU HAVE A BIG HEART-"

"YOU CAN NAME OFF THINGS YOU ADMIRE ABOUT EVERYONE ELSE. WHAT'S SO HARD ABOUT ME?"
"LET ME SHOW YOU HOW MUCH I LOVE YOU. ACTIONS SPEAK LOUDER THAN WORDS. I'LL HOLD YOU, KISS YOU, WHAT WILL MAKE IT BETTER?"

"THAT'S NOT WHAT I WANT KORAI. THOSE ARE ALL PHYSICAL BUT THAT'S NOT WHAT LOVE IS."

"SO WHAT IS LOVE THEN?"

"IF YOU'RE ASKING ME, THAT'S A BAD SIGN."
"WHERE ARE YOU GOING?"

"I NEED TO GO WALK THE DOG AND CLEAR MY MIND."

"I DON'T WANT TO BE WITH ANYONE ELSE. EVEN IF IT'S EASIER THAN THIS. DON'T YOU REMEMBER WHAT YOU SAID TO ME? THAT BECAUSE YOU'RE DOING WHAT YOU LOVE THAT IT'S HARDER? SACHIROU, WAIT. LET ME FIX THIS."
"KORAI-KUN... DON'T CRY TOO. LET GO OF ME, IT'LL BE EASIER FOR BOTH OF US."

"NO, I DON'T WANT TO. I KNOW THIS HASN'T BEEN FAIR FOR YOU. I'LL TALK TO FUKURO TOMORROW. I'LL ASK HIM FOR HIS BLESSING. I NEED TO PROVE TO YOU I'M NOT STRINGING YOU ALONG. THIS IS REAL. LET ME DO THIS."
"IT'S FINE. I TOLD YOU IT'S OKAY. I'M BEING EMOTIONAL AND I DON'T KNOW WHY. I'VE ALREADY DONE THIS BEFORE WITH OTHER PEOPLE. I GET IT."

"IT'S DIFFERENT WITH ME AND I KNOW IT. IT'S BECAUSE YOU LOVE ME SACHIROU. YOU DON'T CRY ABOUT OTHER PEOPLE. AT LEAST I'VE NEVER SEEN IT."
"KORAI-KUN, I NEED TO WALK THE DOG. I WAS PROCRASTINATING TODAY FOR NO GOOD REASON."

"IF YOU GO OUT TONIGHT, CAN YOU RPOMISE ME YOU'LL COME HOME TO ME? I DON'T WANT TO SLEEP UNTIL YOU'RE NEXT TO ME. I'LL TELL YOU EVERYTHING I LOVE ABOUT YOU THEN. JUST DON'T LEAVE FOREVER."
"KORAI-KUN, DID YOU JUST LOVE ME BECAUSE YOU WANTED TO SAVE ME OR DO YOU-"

"WHY CAN'T IT BE BOTH. WHY. I WANTED TO LOVE YOU AND I WANTED TO SAVE YOU."

"YOU DIDN'T EVEN KNOW ME."

"BUT I KNOW YOU NOW! GOD SACHIROU! I'LL YELL IT TO THE WHOLE WORLD. WILL YOU BE HAPPY THEN?"
STANDING IN THE CROWD WITH YOUR FAMILY DURING YOUR VET SCHOOL GRADUATION. I JUMPED IN THE AIR AND GAVE YOU OUR OLD THUMBS UP, THE ONE I BORROWED FROM THE KARASUNO LIBERO. YOU GAVE ME ONE BACK. I WAS AND AM SO PROUD OF YOU. YOU REALLY MADE IT DR HIRUGAMI. YOU'LL DO GREAT.
WHEN WE WOULD GO OUT TO EAT AT NEW PLACES, SACHIROU USED TO TASTE THE FOOD FOR ME TO GIVE ME A GREEN LIGHT ON WHETHER IT WAS TO MY TASTE OR NOT. HE KNEW WHAT KIND OF FLAVORS I LIKED... ORDERED FOR ME... FISHED OUT THE LEMON WEDGE IN MY WATER BECAUSE I DIDN'T LIKE THE TASTE...
I WOULDN'T HAVE PASSED CLASSES IN KAMOMEDAI IF SACHIROU DIDN'T STAY UP TO TEACH ME THINGS LIKE MATH, ENGLISH, AND HELP ORGANIZE MY SCIENCE LABS. I HAD A HARD TIME BUT SACHIROU IS REALLY SMART. ONE OF THE SMARTEST PEOPLE I KNOW. AND HE WAS PATIENT WITH ME WHEN MY TEACHERS WERENT
IM NOT SO GOOD AT ORGANIZING MY STUFF. I DONT LIKE SCHEDULES OR FOLDING MY CLOTHES OR ANYTHING. HE PUT ALL MY THINGS IN BINDERS AND PUT MY KEYS WHERE I COULD FIND THEM. SINCE SACHIROU HAS BEEN GONE, MY CLOTHES ARE A GIANT PILE AT THE FOOT OF MY BED. I DONT KNOW WHERE MY KEYS ARE
WHERE MOST PEOPLE HAVE ALWAYS GIVEN ME LECTURES OR GET ANNOYED WITH MY INABILITY TO STICK TO DIRECTIONS, SACHIROU LET ME DO WHAT I WANTED. HE WOULD FOLD MY CLOTHES WITH ME AND TURN IT INTO A FRIENDLY COMPETITION. I WOULD WIN. BUT IT WAS FUN TO DO IT WITH SOMEONE THAT I LOVED
WE USED TO HAVE SLEEPOVERS IN HIGH SCHOOL AS KIDS AND STAY UP UNTIL 3AM TALKING ABOUT LIFE. ONCE HE ASKED ME, "KORAI-KUN IF YOU COULD SPEND YOUR LIFE WITH SOMEONE WHO WOULD IT BE." AND I SAID "LET ME THINK ABOUT IT." AND THEN I FELL ASLEEP. I NEVER ANSWERED HIM. I SHOULD HAVE.