The fake reports of antifa starting fires is bullshit. In reality we're putting them out, we're out here helping you chuds. Humble yourselves. Stop the checkpoints and the bullshit.
#hastalavictoriasiempredarío
#WorkersUnite
#AntifaFires
#antifascist
#fucktrump
#fuckbiden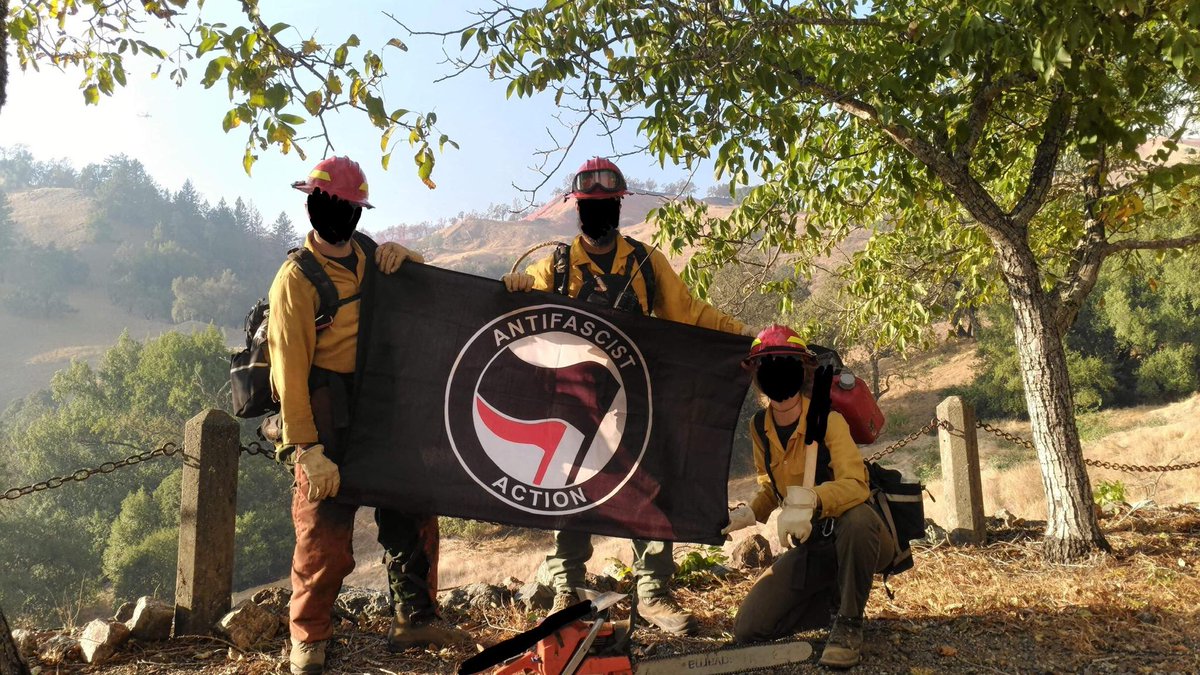 I saw similar fear mongering when I fought the campfire in '18. Then you all said space lasers. Now you saw antifa is lighting fires. False claims that fuel significant tensions while police departments have issued statements that these claims are false.
#OregonIsBurning
The fear is real. Stop spreading rumors.
#antifascistfirefighters
are working hard and they are straight up worried about being homeless while doing their job. I too wonder if I'll be homeless this week.
#OregonWildfires2020
#CaliforniaWildfires