A thread on the mismanagement of COVID-19 by the Maha Vikas Aghadi government in Maharashtra.
Today, I'll systematically dismantle the governance here with the timeline and facts, as attempts are being made to divert the mind of masses by using planned PR. (1/n)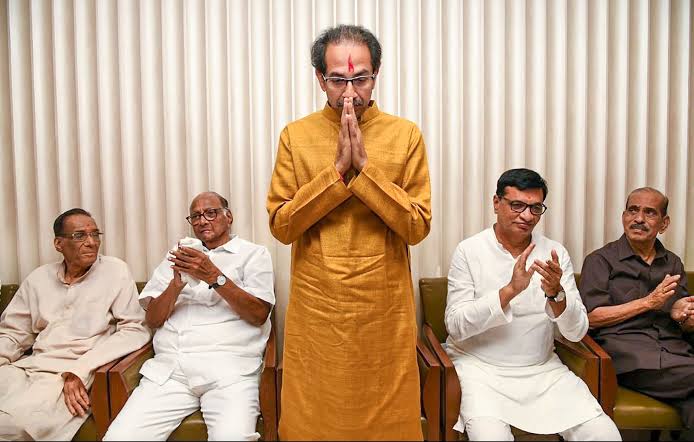 Three parties with opposite ideologies coming together may have seemed a convenient prospect for the survival of many political careers. The one thing that was inevitable out of it was the suffering of comman man in Maharashtra during a pandemic like COVID-19.
On March 20th, owing to the rise in number of cases, CM Uddhav Thackeray declared a state wide complete lockdown till March 31st. Later PM Modi declared a nation wide lockdown of 21 days on 24th March. (remember the sequence of events )
As days progressed, the issues of migrant labours in Mumbai and other cities surfaced, with no jobs due to lockdown and this became a huge headache for the state government. The state govt apparently failed to manage the situation and passed on blame to the central govt..saying.
..it was wrong to impose the lockdown suddenly..."
(Traverse back to the sequence)
On 15th April, hundreds of migrant labourers gathered near Bandra station, after a hearing a false news. CM's son and minister Aaditya Thackeray quickly jumped the guns and blamed the BJP ruled central govt for it..
A phone call was made on the same evening by Home Minister Amit Shah to CM Uddhav Thackeray. HM expressed concerns over the gathering and highlighted that the adminsitration needs to stay vigilant to avoid such incident. Aaditya Thackeray backtracked on his statement earlier.
Before the incident...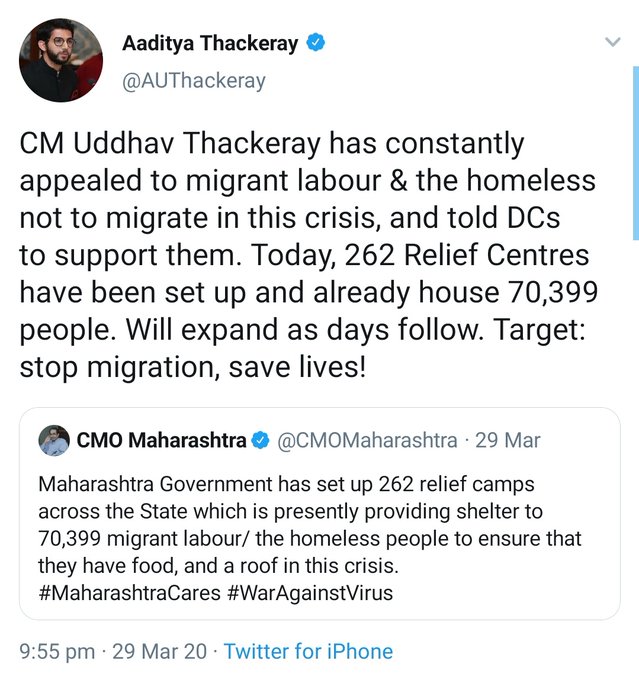 After the incident.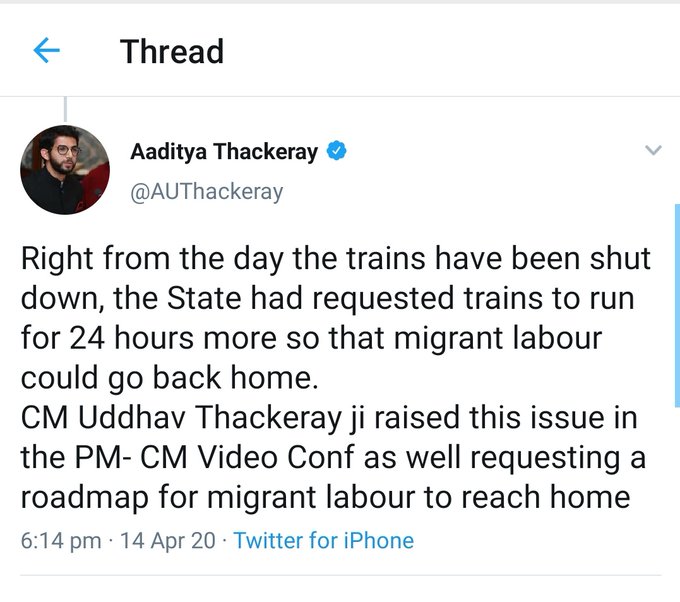 Meanwhile MH state govt kept cribbing about shortage of PPE kits and aid which even other states were facing. As days passed there was enough supply of PPE kits and masks as production of same increased manyfold and the same was provided to all the states.
Now lets look at the rise of cases in Maharashtra having cities like Mumbai, Pune, Thane and others with better medical facilities on paper.

Mar 1 - 0
Apr 1 - 335
May 1 - 11506
June 1 - 70003
July 1 - 180298
Aug 1 - 431719
Sept 1 - 808306
Not to mention the budget of BMC(the richest civic body in India) of Rs 33441 cr which is more than the budget of few states.
And with a fix deposit of 58,000 crore, people from Mumbai thought they will overcome this pandemic. Did they ?
Some would say compare the situation with some other state. Oh yes I will compare it with the most populated state in the country...!

Uttar Pradesh has twice the population as Maharashtra, and also one of the states affected by mass exodus of migrants workers during lockdown..
Present day situation of Covid19 in both states. (5 Sept)

MH

Confirmed - 863062
Deaths - 25964
Tests done- 45.7 L

UP

Confirmed - 259765
Deaths - 3843
Tests done - 62 L
So now a state with double the population and comparatively lesser medically equipped has tested more than the one with having giant metros and industrial hubs. (1.35 times more) How ? Better management ? Priorities ?
Maharashtra has got 6.75 times more deaths and 3.32 times more cases than Uttar Pradesh.

Few from Maharashtra who were pointing towards Yogi's UP have now disappeared. And this is the reason...
Maharashtra which has the financial capital Mumbai, suffers from floods every year and now the pandemic has broken the backborn of same. Not to mention the impact it will have on the economy of India which is visible through the figures that are coming out.
As they say too many cooks spoil the food. Same has happened in the case of Maharashtra. With disgruntled leaders in the camps of MVA and lack of coordination between the ministers, the masses have suffered to the extent of losing their lives.
Establishing COVID centres in not enough. Mass level testing should have been conducted in all the cities way back. Many died on streets before they could get any treatment. The lockdown was there to prepare for the worse. The entire state govt bottled it up..
Till date no economic package has been declared by the state government of Maharashtra despite being the state with the most number of positive cases and deaths.

Whereas unncessary criticism was aimed at the COVID19 economic stimulus package of 20 lakh crore declared by PM.
As of today, Pune, Mumbai and Thane have more than 1 lakh active cases in total.. This shows how the situation has worsened in recent times in these top tier cities of Maharashtra.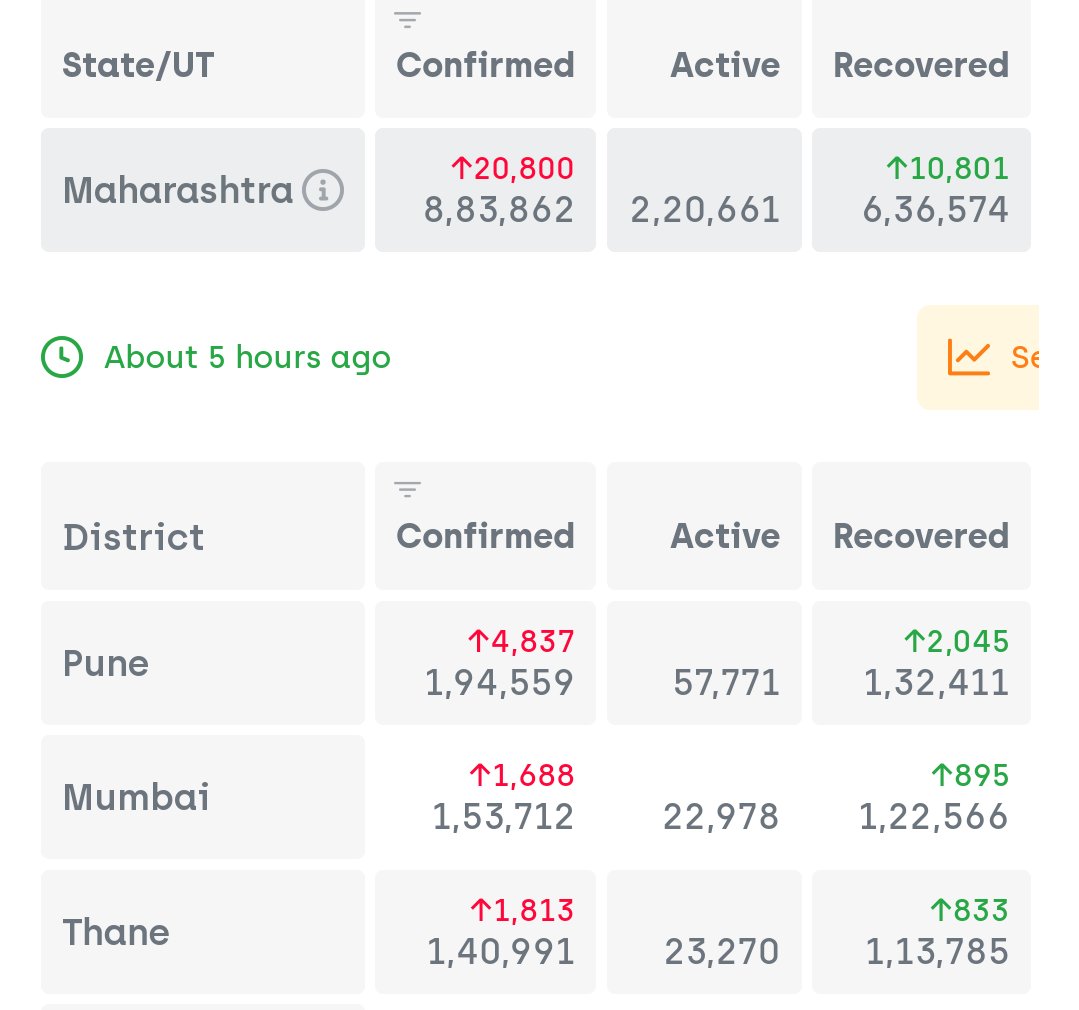 While 300+ Maharashtrains are dying everyday due to Covid-19, ShivSena MP Sanjay Raut be like..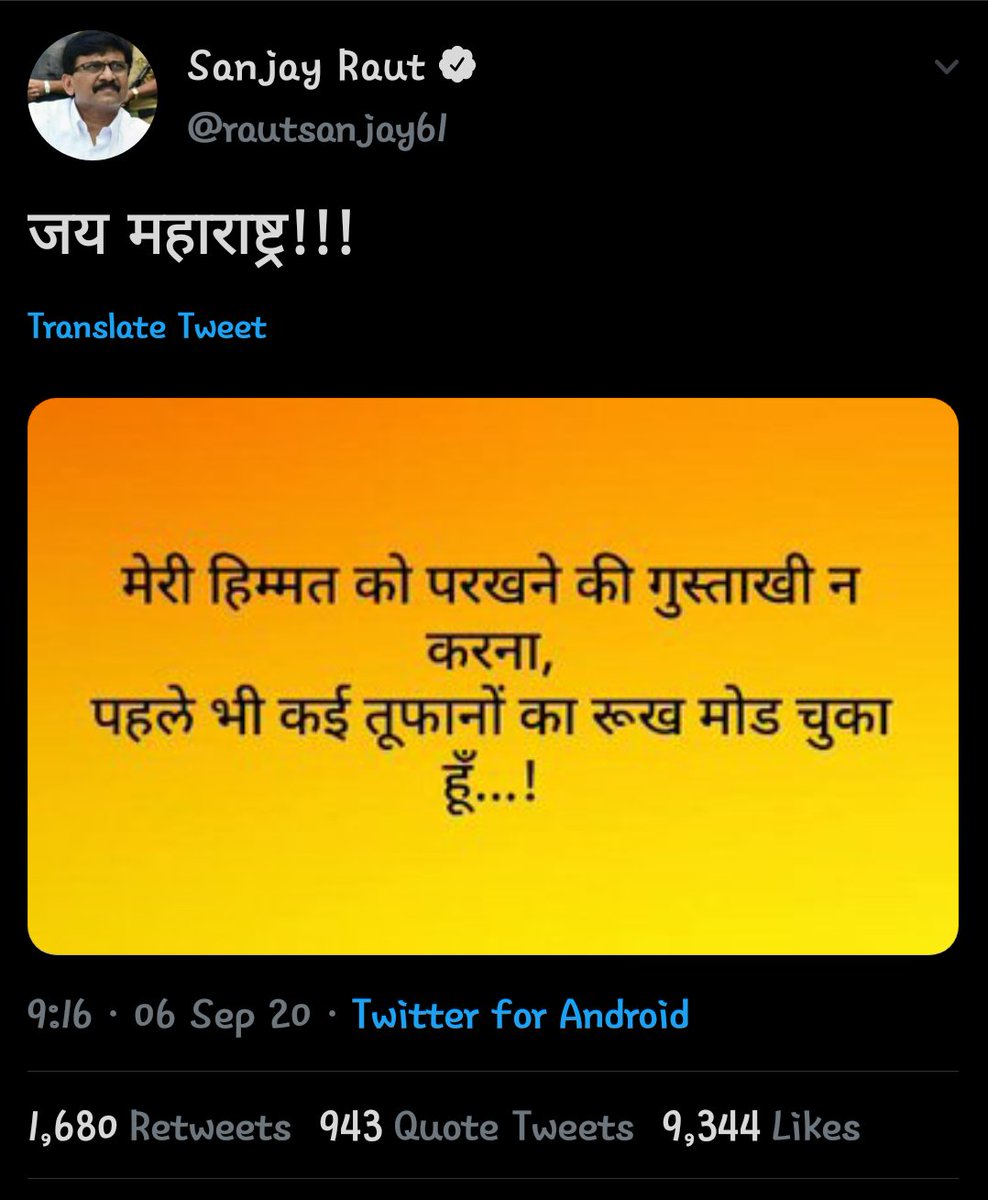 7 months down the line...
Active Cases - 565587

Deaths - 57,987

Maharashtra heading towards oblivion.