BREAKING: Extinction Rebellion blocks News Corps Printworks and demands they FREE THE TRUTH
As the printing presses crank up,
#ExtinctionRebellion
groups in North London and Liverpool are taking on the titans of the media industry.
#FreeTheTruth
#WeWantToLive
#ChangeIsNow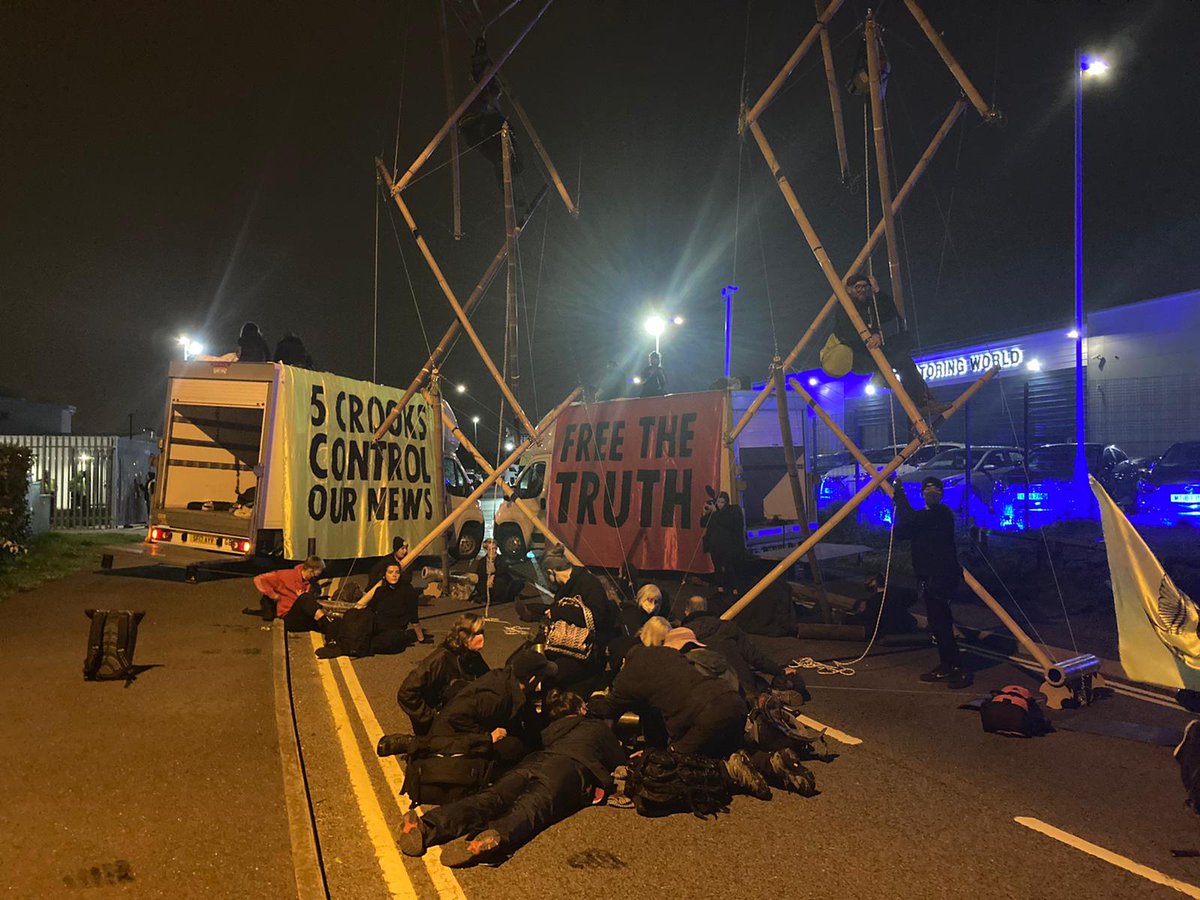 THIS IS NOT THE STORY
We are using disruption to expose their failure to report on the climate & ecological emergency, and their consistent manipulation of truth to suit their own agendas.
FREE THE TRUTH
#TellTheTruth
#WeWantToLive
#ExtinctionRebellion
THE STORY IS WE'RE STUCK. Some of us with superglue. No, all of us, we're not moving at the speed needed to tackle the climate and ecological emergency. The right wing media is a barrier to the truth, failing to reflect the scale of the crisis and hold government to account.
Breaking: Activists from Extinction Rebellion Glasgow are also holding a protest at Newsprinters, Eurocentral in Holytown near Motherwell to disrupt the distribution of
@ScottishSun
newspapers tomorrow.
#FreeTheTruth
#ExtinctionRebellion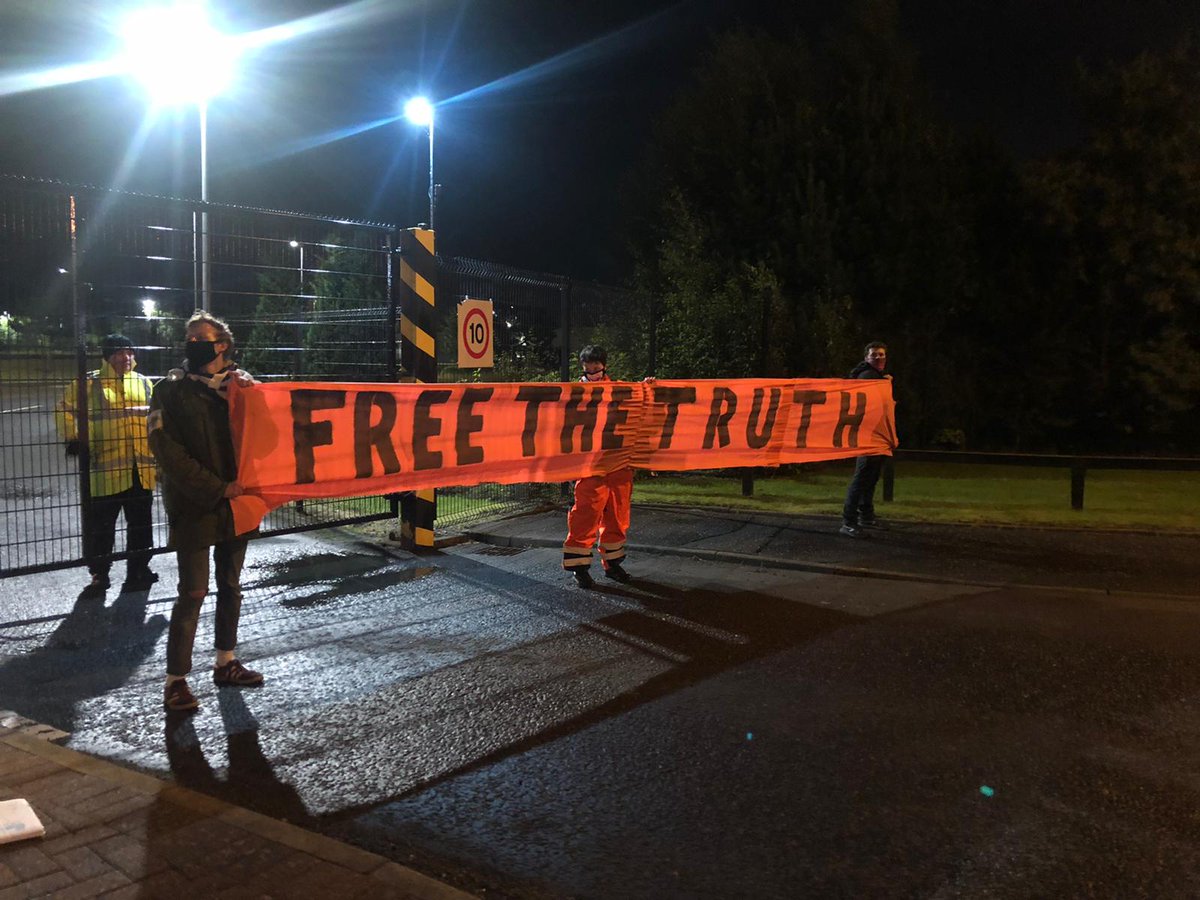 Pictures just in from News Corps Printworks in Knowsley in Liverpool - also shut down by
#ExtinctionRebellion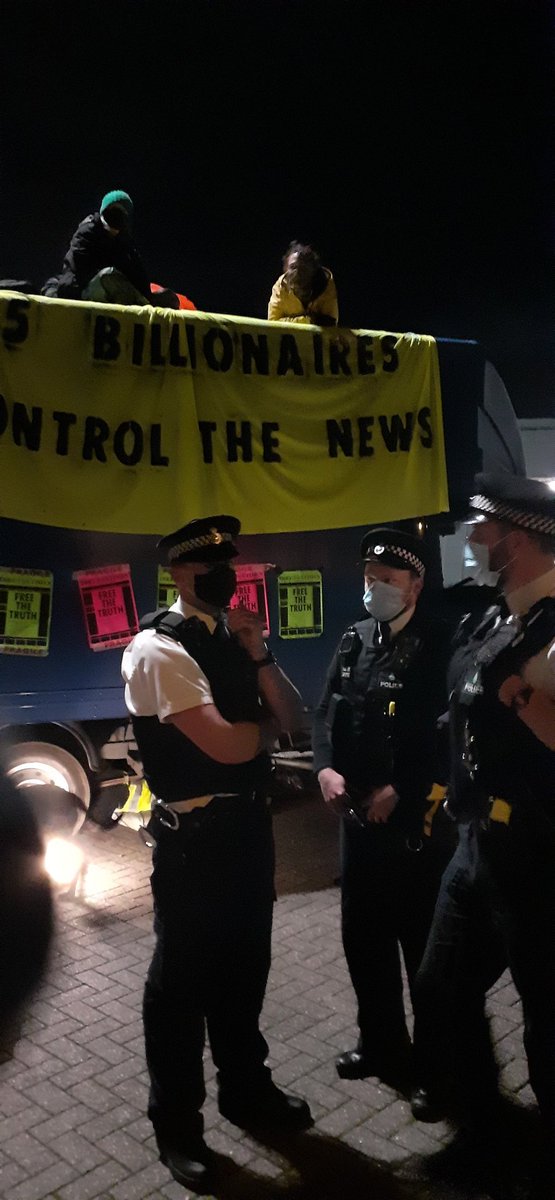 WE WANT TO LIVE - It's all we're asking. Coverage in many of these newspapers is polluting national debate on climate change, immigration policy, the rights and treatment of minority groups, and dozens of other issues. We can't move forward till this barrier falls.
#FreeTheTruth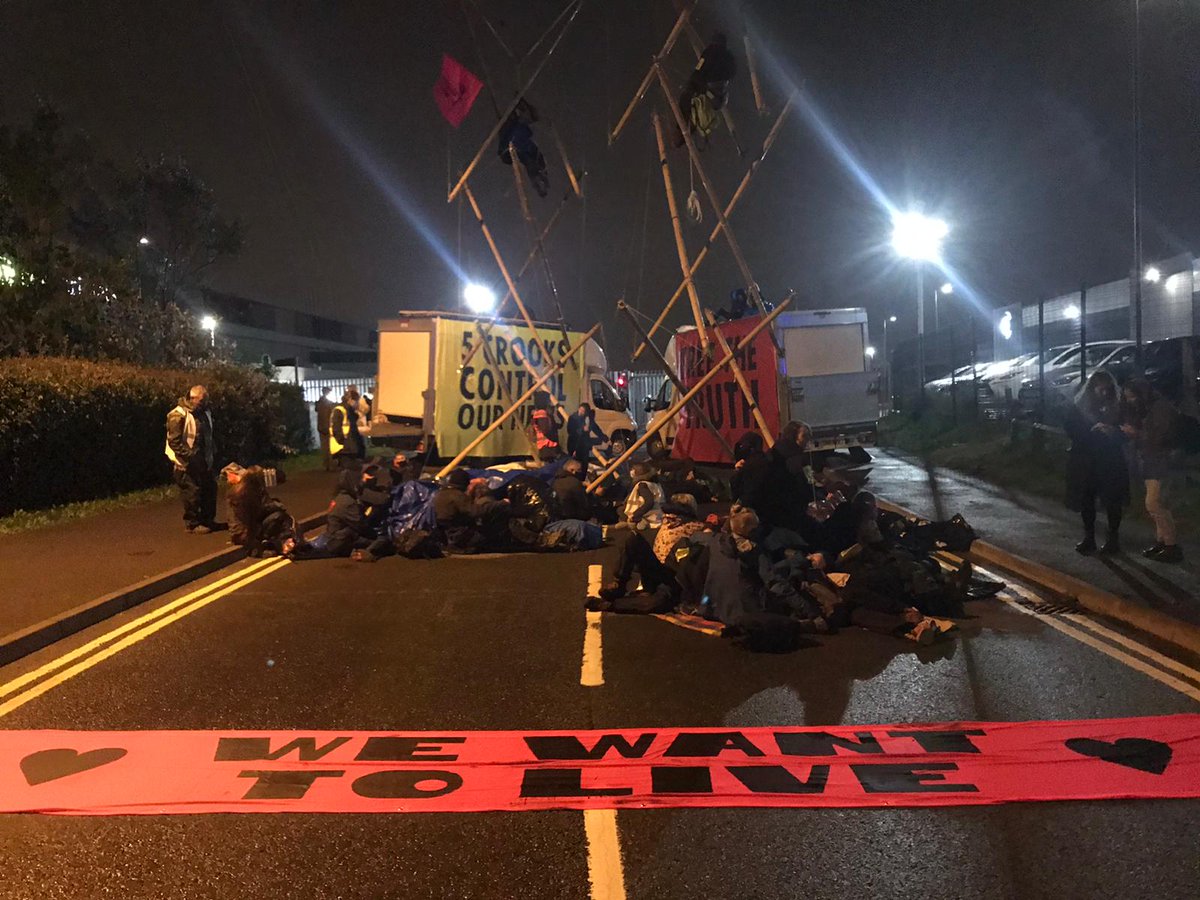 FREE THE TRUTH
#FreeTheTruth
#ClimateEmergency
#EcologicalCrisis
#TellTheTruth
#ExtinctionRebellion
#ActNow
Join us in the streets tomorrow