Fool!
This is the fact on record that
#Turkey
did a brutal genocide of
#armenians
.
It is the moral & ethical responsibility of
#Turkey
to accept their bloody deeds & apologise for
#ArmenianGenocide
.
(1/15 )


@HSajwanization
@TIinExile
@UNArmenia
@Kamaksh30527763
https://twitter.com/RootDogan/status/1301231722609205253
The western portion of Historical
#Armenia
, known as Western Armenia had come under
#Ottoman
Empire by the Peace of Amasya (1555) and was permanently divided from Eastern
#Armenia
by the Treaty of Zuhab (1639).
(2/15)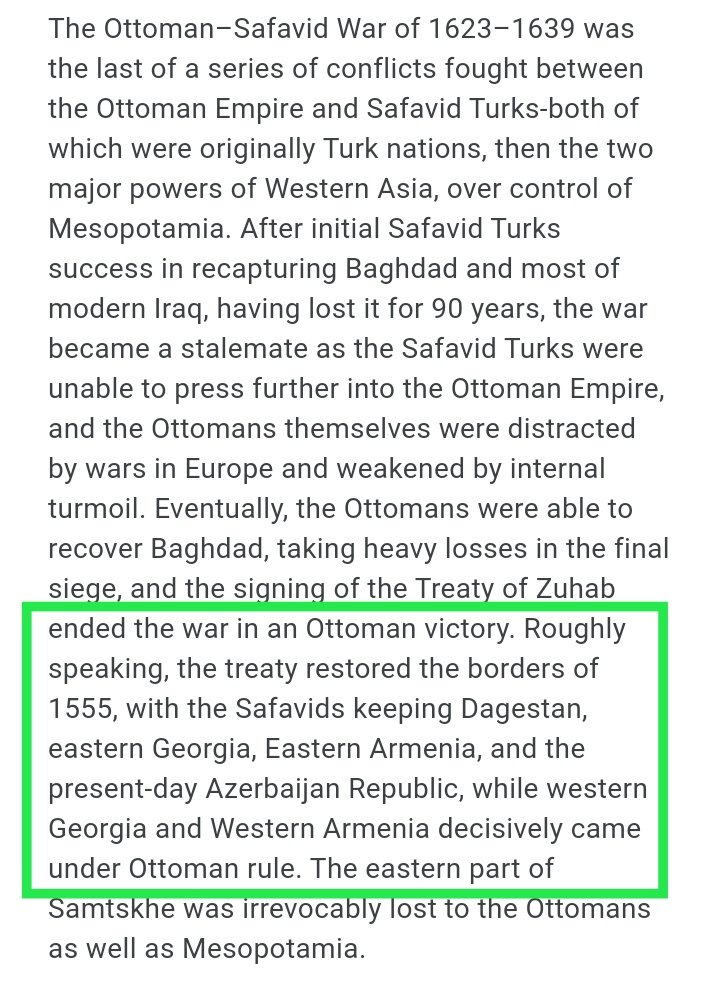 B/W 1894-1896, in response to the large scale protests by Armenians, Turkish military officials, soldiers & ordinary men sacked Armenian villages and cities and massacred their citizens.
Hundreds of thousands of people were murdered.
(3/15)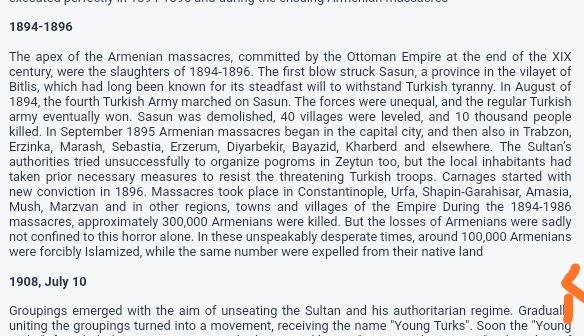 In 1914, Turks entered in
#WorldWar1
on the side of
#Germany
and Austro-Hungarian Empire.
At the same time the
#Ottoman
religious authorities declared
#Jihad
( holy war ) against
#Christians
except their allies.
(4/15)
As the war intensified, Armenians organized voluntary battalions to help the Russian Army fight against the Turks in the
#Causasus
region.
(5/15)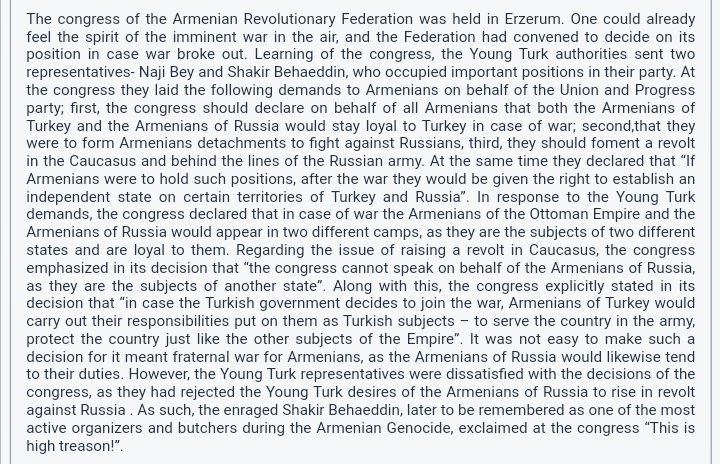 These events and general
#Turkish
suspicion of the Armenian people, led by the Turkish govt. to push the removal of the Armenian from the war zone along the Eastern front.
(6/15)
On 15 April 1915 onwards, Turkish forces burned the villages of
#Armenian
people and killed more than 24000 people brutally.
(7/15)

On the night of 23-24 April 1915, known as
#RedSunday
, the
#Ottoman
govt. rounded up and imprisoned an estimated 250 Armenian intellectuals and community leaders in the Ottoman capital, Constantinople.
And there after killed all of them.
(8/15)
After that ordinary Armenian were turned out of their homes and sent on
#DeathMarches
through the
#Mesopotamian
desert.
They are forced to walk under the scorching Sun untill they dropped dead.
People who stopped to rest were shot.
(9/15)
At the same time the young Turks created 'killing Squad' made of murderers.
They drowned people in rivers, threw them off cliffs, crucified them & burned them alive.

In short order, Turkish countryside was littered with Armenian corpses.

(10/15)
Most sources agree that there were about 2 million Armenian in the Ottoman Empire at the time of massacre.
In 1922, when the genocide was over , there were just 388000 Armenians remaining in the Ottoman Empire.
(11/15)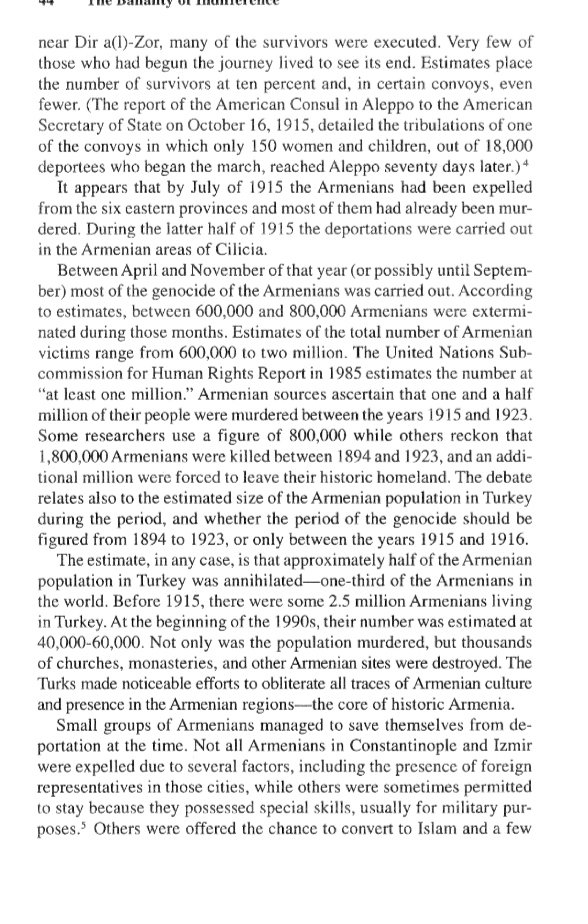 1: Allied forces warned to the Ottoman government to stop the massacres of Armenians, May 29, 1915.

2: Report from a German missionary on the massacre of Armenians from Erzerum, July 31, 1915.

(12/15)
1: 500,000 Armenians Said To Have Perished.
#Washington
Asked to Stop Slaughter of Christians by Turks and Kurds.
(13/15)
Winston S. Churchill, Prime Minister of Great Britain (1940-45, 1951-55), stated about
#ArmenianGenocide
.

In 1985, UN published a WHITAKER REPORT ,on
#ArmenianGenocide
.
It was clearly mentioned that genocide was done by
#Turkey
intensionally.
(15/15)