these
@OpenNem
charts are close to art IMHO…
here's the *proportion* of power in the NEM from coal, renewables and gas over the past week (30 minute intervals).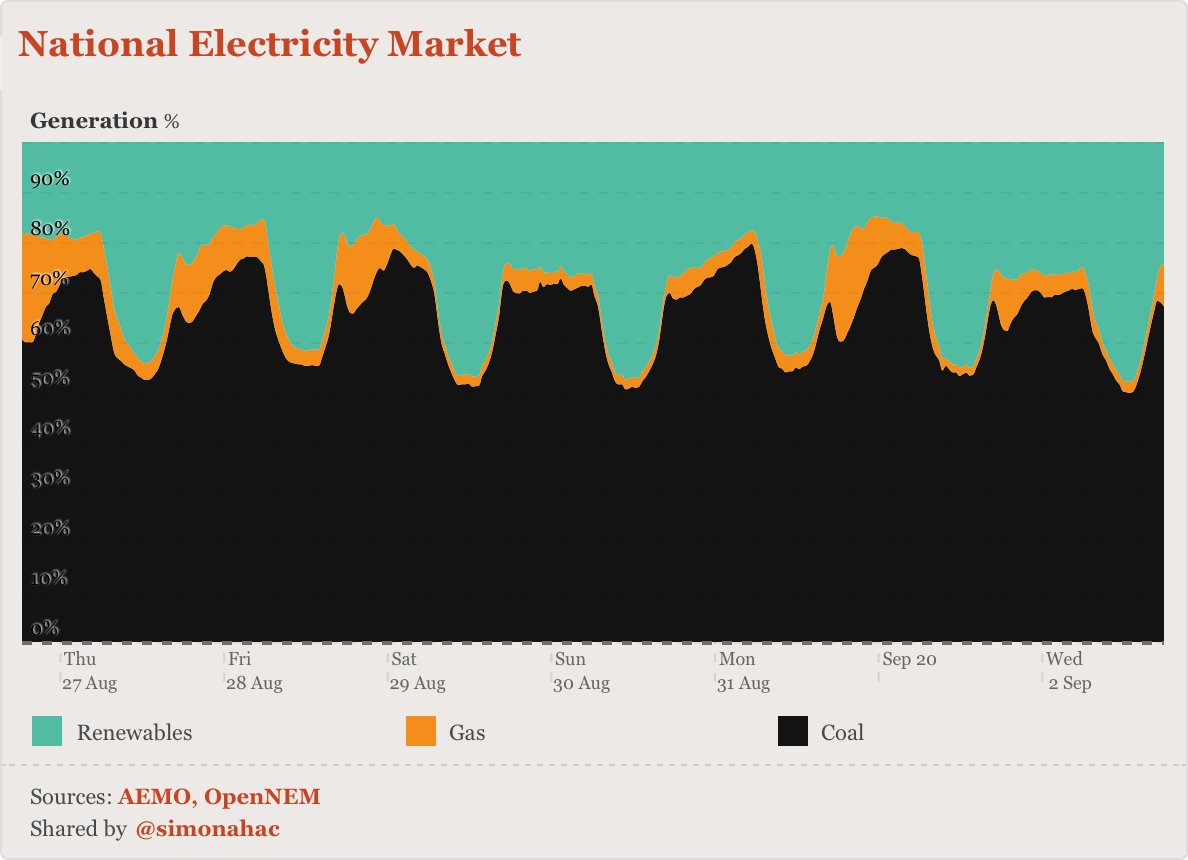 …victoria…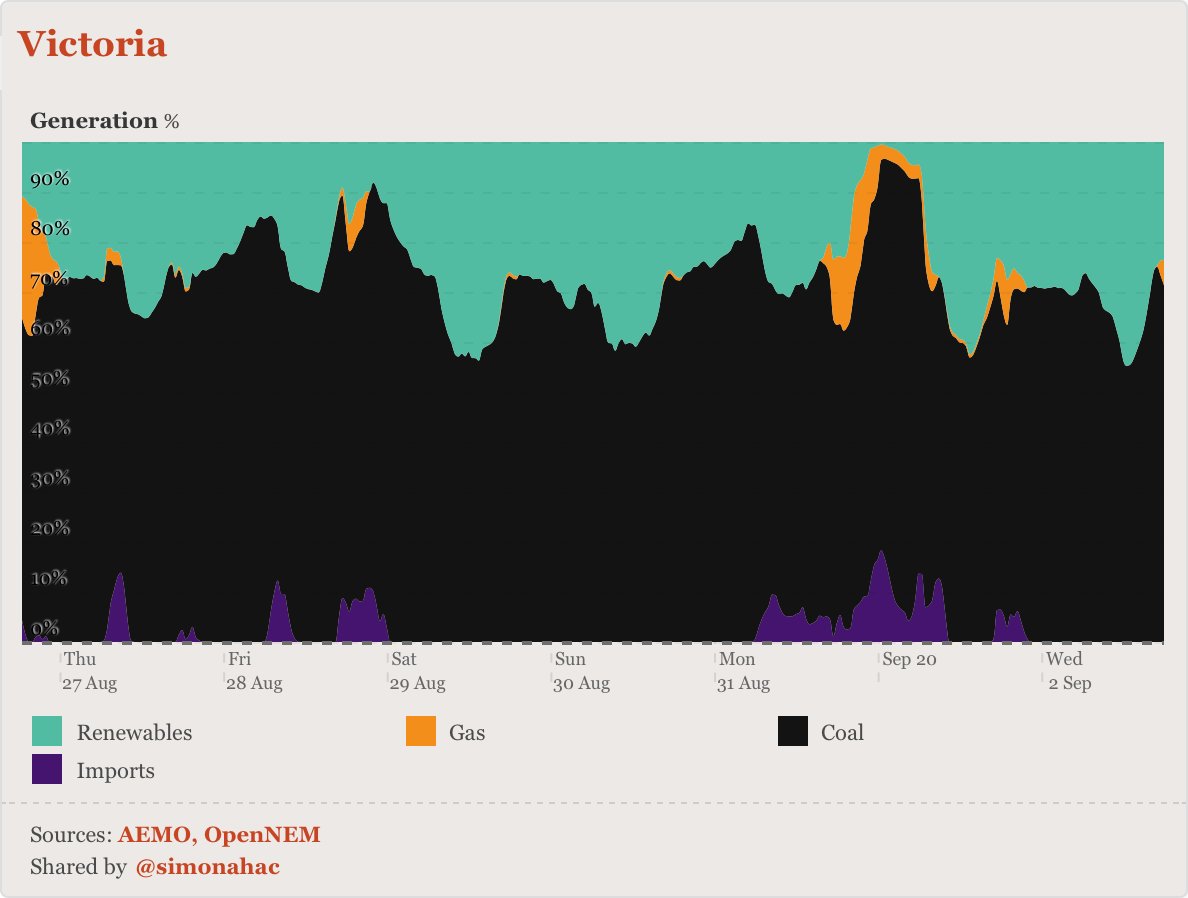 …NSW…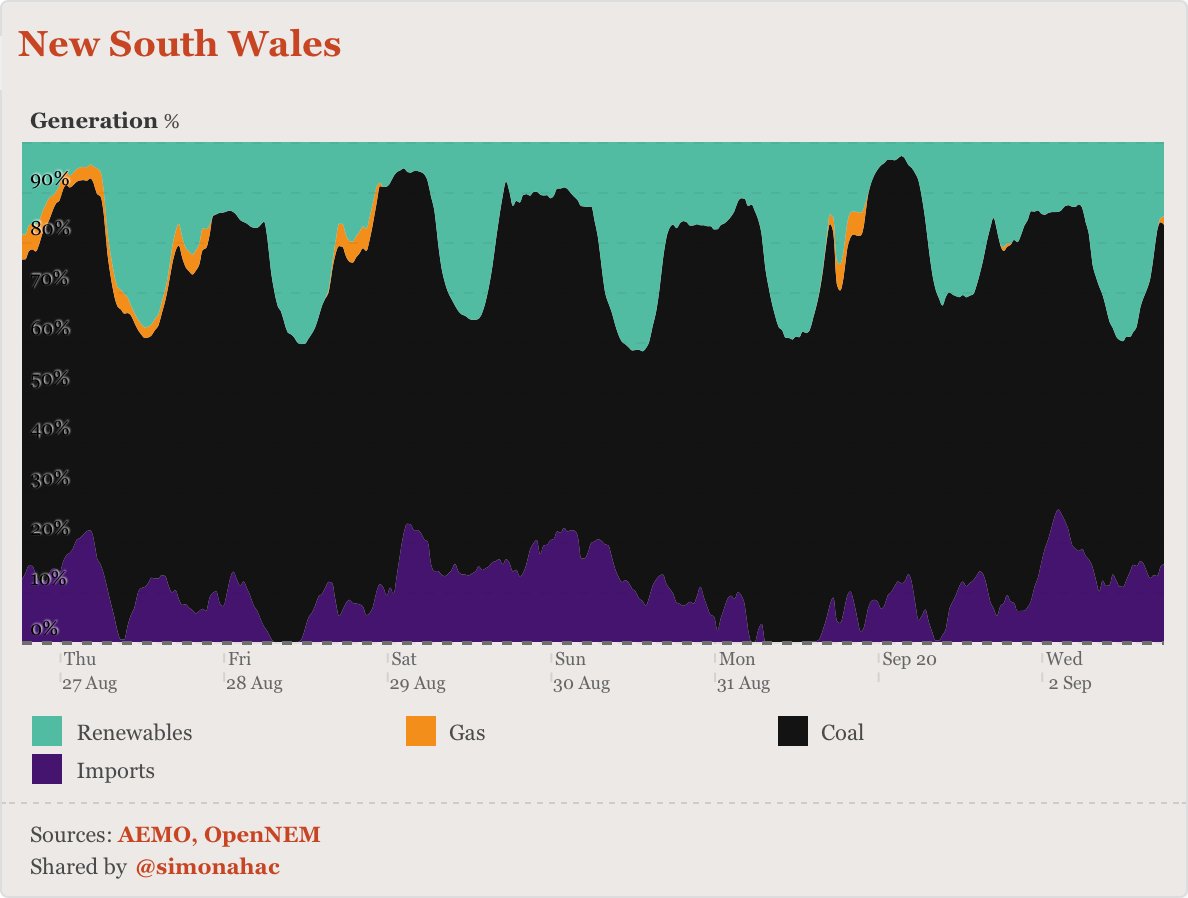 …queensland…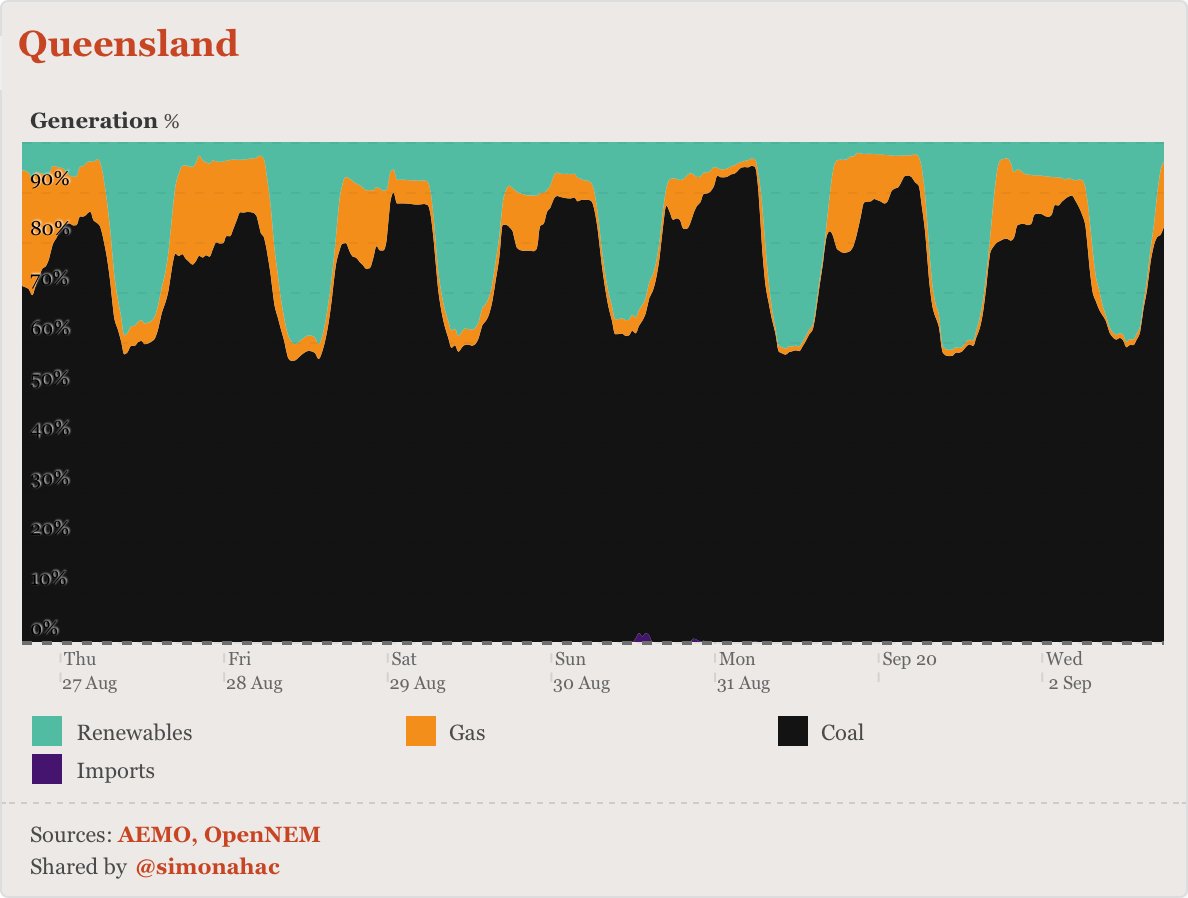 …tasmania…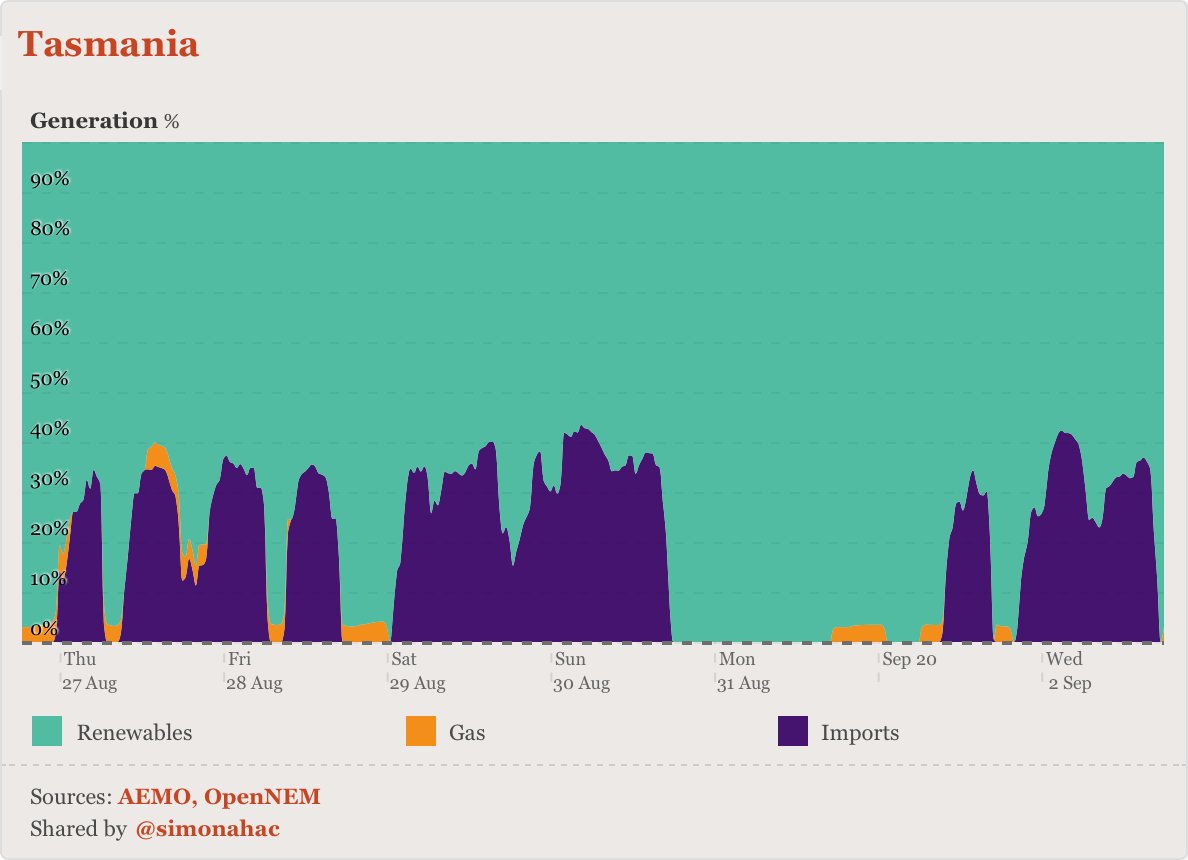 …and south australia.
(nb. by their nature, these specific charts don't show exports, and denote the proportion of each source during each interval.)
you too can visualise what's happening in our national electricity network at
http://opennem.org.au
, free, always.
enjoy!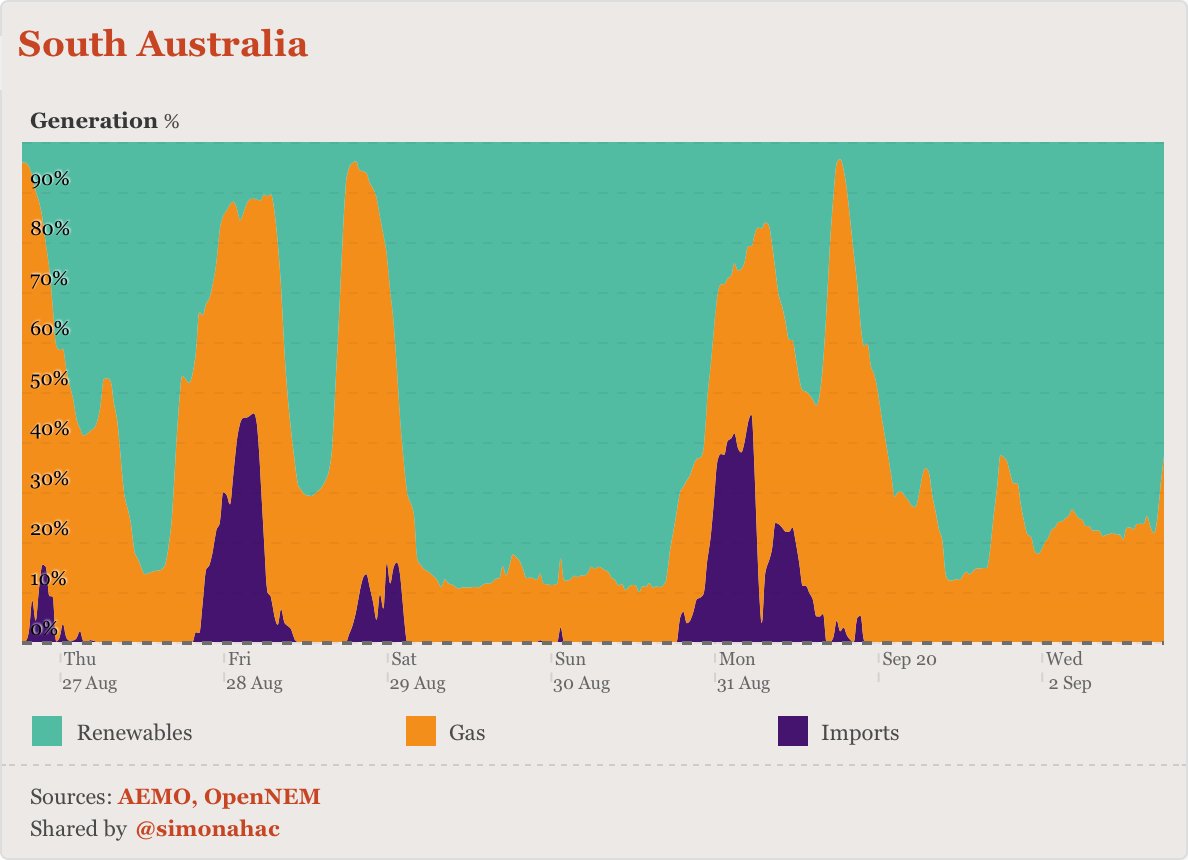 ps. WA coming soon — we just need to get hold of rooftop solar data.