On 29 Aug., antifa clashed w/participants of a pro-Trump car caravan that drove into downtown Portland. Far-left rioters hurled projectiles at the cars & their passengers, & were hit w/pepper spray in return. Later, a caravan participant was killed.
https://www.portlandoregon.gov/police/news/read.cfm?id=261154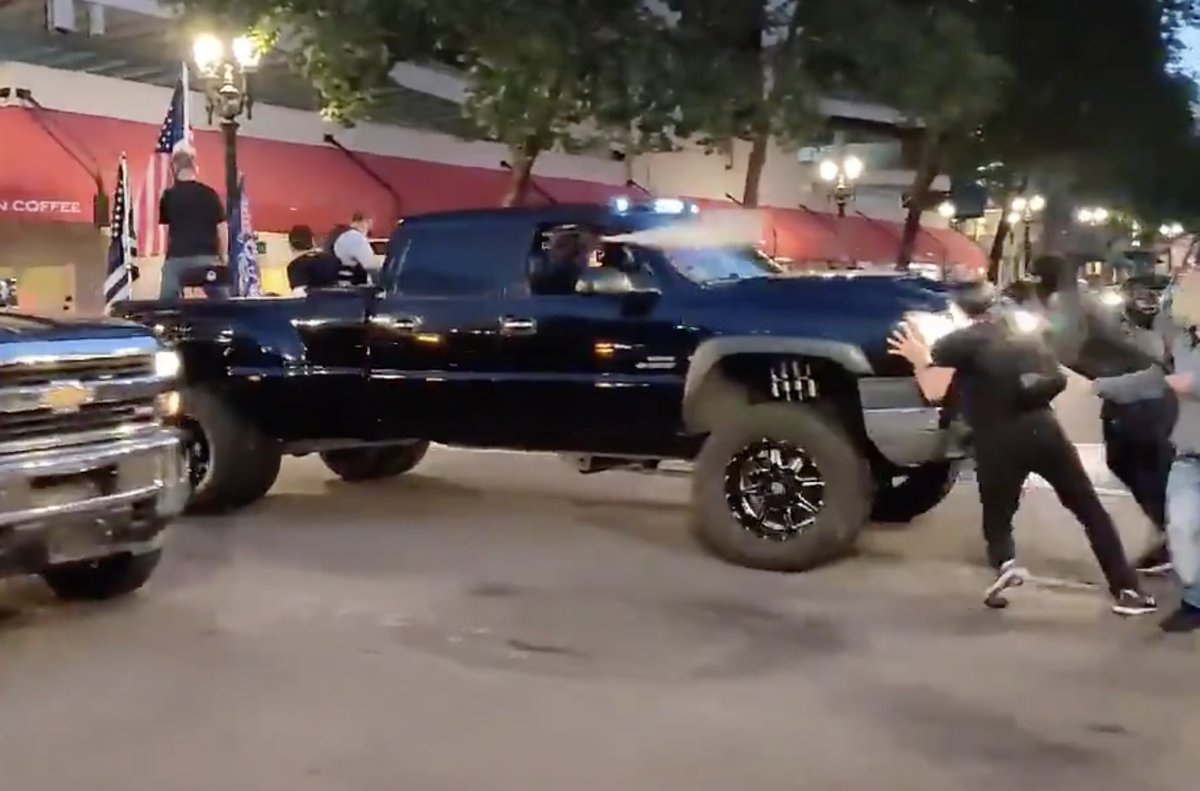 Eran Isaac Brown, a 27-year-old biomedical engineer & researcher at
@OHSUNews
, was arrested at the violent antifa protest & charged w/reckless burning & other criminal offenses. He is among a handful of OHSU-affiliated people arrested at
#antifa
events.
https://archive.vn/o0n53