It was great hosting my good friend and colleague, Congresswoman
@TulsiGabbard
, at my office in Anchorage.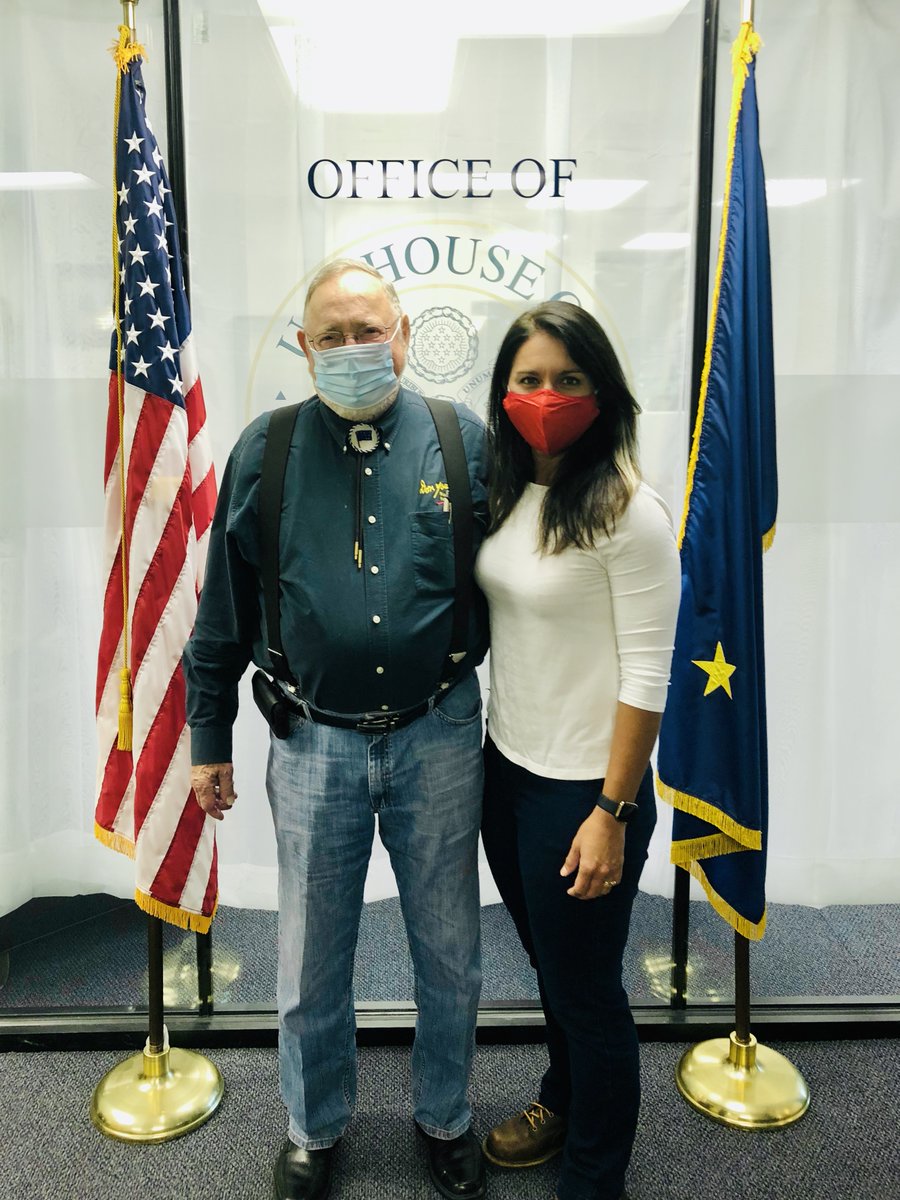 Rep. Gabbard's duties brought her to our state for an Innovative Readiness Training (IRT) mission to help assess how the
@DeptofDefense
can better support AK Native Communities in the areas of broadband expansion, the construction of roads, and renewable energy development.
The Arctic is a unique training environment, and I am always pleased when my fellow Members of Congress get to experience our region firsthand.
Alaska and Hawaii have a long and storied history together, and although we come from different parties, Tulsi has been a great partner on policies of importance to our two states.
We shared a very productive conversation on a range of topics, such as our shared tourism economy, and how Alaska and Hawaii can lead the way in renewable energy sources, like geothermal and hydropower.
As a veteran myself, I fully believe that having servicemembers and veterans serving in Congress strengthens our legislative body. I am thankful for both Rep. Gabbard's service and her long-time friendship. I am confident that she enjoyed her time in AK. Thanks for visiting!